Verona Carpenter Architects Transforms a SoHo Loft into an Artful Home
Laura Mattioli, an art scholar, curator, and collector, found her SoHo loft, and the one two floors up that now houses the Center for Italian Modern Art, on a tip from a friend back in 2011. A native of Milan, Mattioli had been looking for a place in Manhattan where she could open the foundation to spread the word about the modern and contemporary art of her homeland, but she needed a large, open space on one level that she could easily move works in and out of for exhibitions. Her friend had heard about a handsome cast-iron building on Broome Street with full-floor apartments that were about to come on the market. Mattioli immediately booked a flight to New York and within days she had nabbed two of them—one for CIMA and one for herself.
"Usually lofts are long and narrow with light only on the two shorter sides," she says. That's because the buildings typically stand shoulder to shoulder. Her building, however, which dates to 1873, has a single-story Con Edison utility structure next door, so the apartments from the second floor up also have sunlight streaming in all along the eastern side. Then, too, the ceilings are high, and the layouts offer one vast space overlooking the street and well-proportioned rooms off a wide hallway toward the back. And, the location couldn't be beat: SoHo, a 19th-century dry goods district, was colonized in the 1970's by painters and sculptors who turned old industrial spaces into live-work lofts, leading to an explosion of galleries in the area. Although perhaps better known today as a shopping destination, the neighborhood is still home to many creators and arts organizations.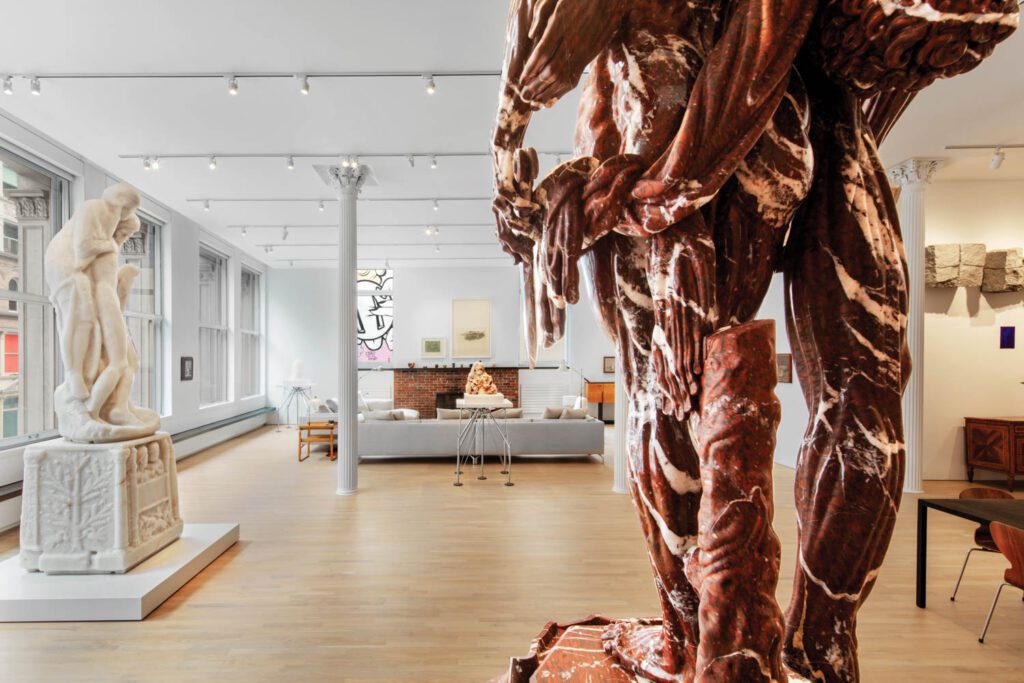 Finding an architect proved trickier than finding the space, however. The first two Mattioli hired were more interested in making a statement. But she wanted the architecture to take a back seat to the art—some inherited from her collecting father, some purchased herself. Then she discovered Irina Verona, co-principal of Verona Carpenter Architects, who understood Mattioli's point of view. "We like the approach of 'light architecture' that respects the surroundings and what happens in it," she says, speaking of the work she and co-principal Jennifer Carpenter have been doing together since founding their firm in 2017, after Verona had taken on Mattioli's project.
Verona first completed the center, which opened in 2013. Then came Mattioli's 4,500-square-foot apartment, which, because it was to be a home, would be "more personal," the architect notes. But otherwise, the priorities remained largely the same—"quiet architecture for a lot of amazing pieces," referring to both Mattioli's art and furniture, much of it mid-century.
She left the two-bedroom, two-and-a-half-bath layout largely unchanged but switched up the primary bathroom and a walk-in closet for better flow and to create space for a new staircase to a storage and mechanical mezzanine (another new stair leads to a small sleeping area). Verona also added a terrace—a maneuver that required obtaining approval from the city's Landmark Preservation Commission because SoHo is an official historic district in which changes are strictly controlled.
Much of the renovation revolved around creating a quiet background that would allow Mattioli's prized possessions to stand out, namely statues on a scale one usually only sees in museums and furniture by the likes of Franco Albini and Finn Juhl. Take the ceiling, which originally had a massive beam running the length of the apartment. To eliminate that distraction, Verona dropped it a couple inches, leaving, however, crisp coffered frames around the intricate capitals atop the original fluted columns. Track lighting was recessed. Cast-iron radiators were replaced with new fin-tube units running beneath the windows on the street-side wall; integrated in the design is a narrow, built-in bench of blackened steel that barely registers when one enters the space. Italian-made doors are flush and frameless, without visible hardware. Existing oak flooring was refinished for a less yellow, more neutral appearance.
One exception to the quiet-backdrop rule: bold wallpaper based on famous works of (mostly Italian) art. In the guest bedroom, clouds borrowed from a Piero Fornasetti mural float over closet doors. In the study, Andy Warhol's reinterpretation of Leonardo da Vinci's The Last Supper—a work that resonates with Mattioli because da Vinci's mural is in Milan—emblazons a large swath of wall.
The three-dimensional, one-of-a-kind art in the public areas is even more riveting. Sculptures by New Yorker Barry X Ball—two standing 10 feet high and one of them inspired by Michelangelo's Pietà Rondanini, also in Milan—occupy one end of the open living/dining area. On the other side of the space, furniture by Gio Ponti, Alvar Alto, and Marco Zanuso hold their own near the fireplace. In the newly enclosed kitchen, tribal masks from Mozambique and Mali stand on a counter, inches from the olive oil. High on a wall in the hallway, rough granite blocks wrapped in steel cables are hung, daringly, over an 18th-century sideboard of intricate inlaid wood from Mattioli's childhood home. The artwork, by Giovanni Anselmo, weighs a ton, literally, and Verona was responsible for ensuring that it would stay put.
Throughout the apartment she added plywood on one or both sides of the wall studs to ensure art could be hung securely. For the wall hosting a 1-ton piece, she had the studs reinforced with metal as well as additional wood. Then, to be safe, the art was also bolted right through the wall.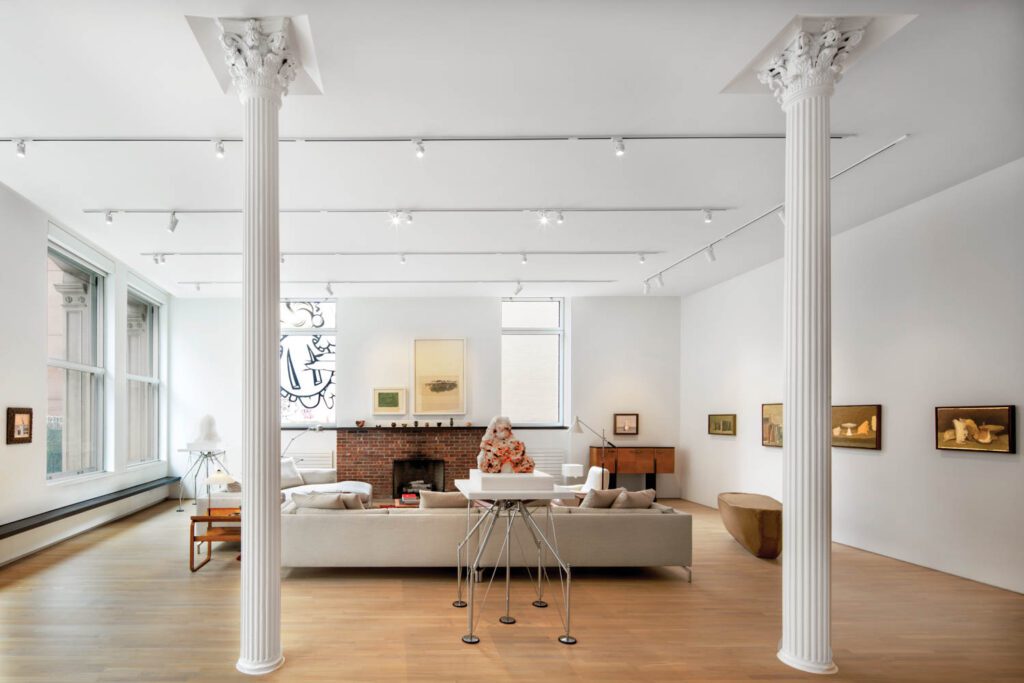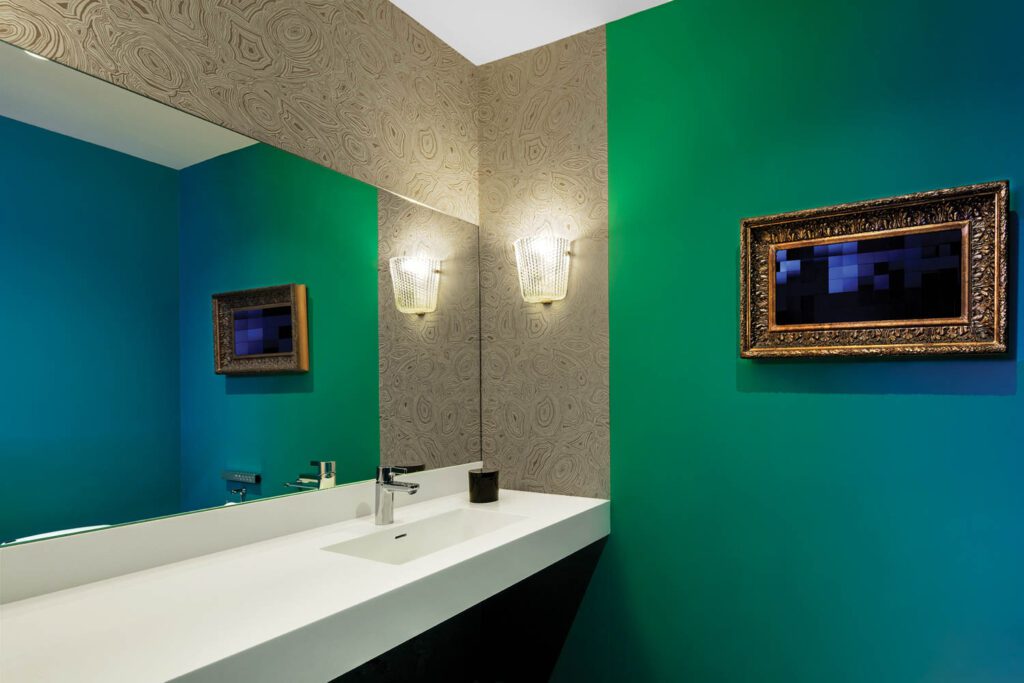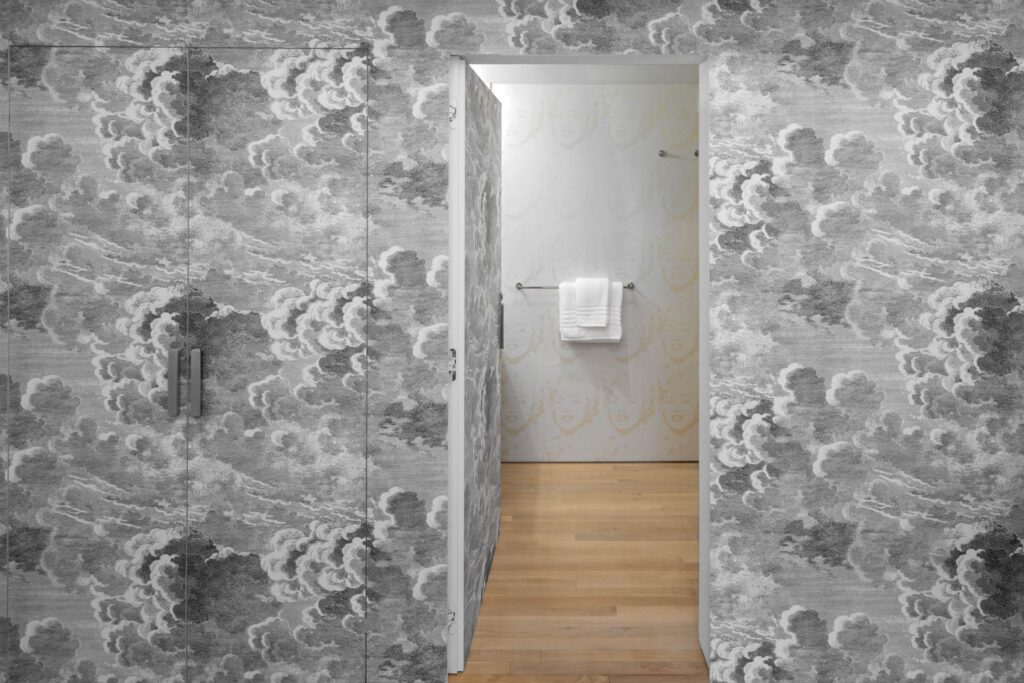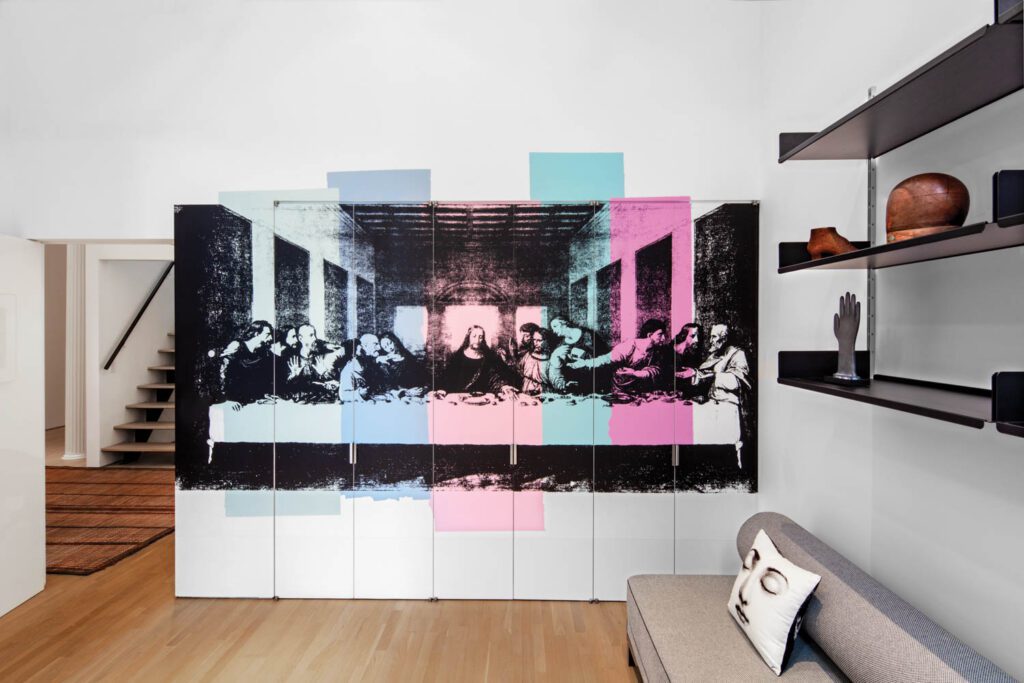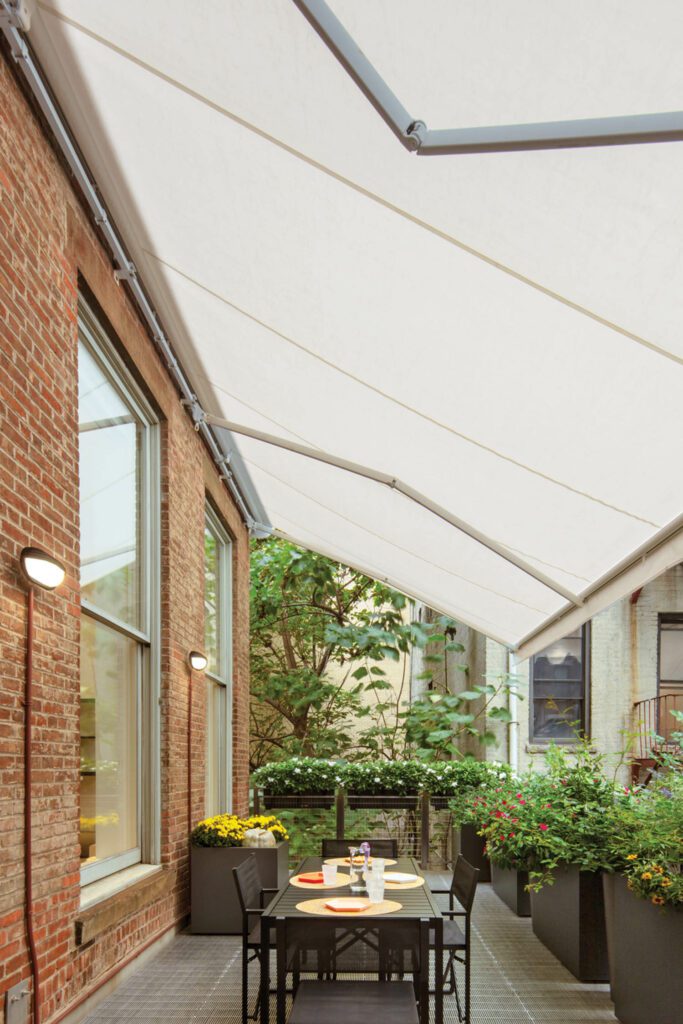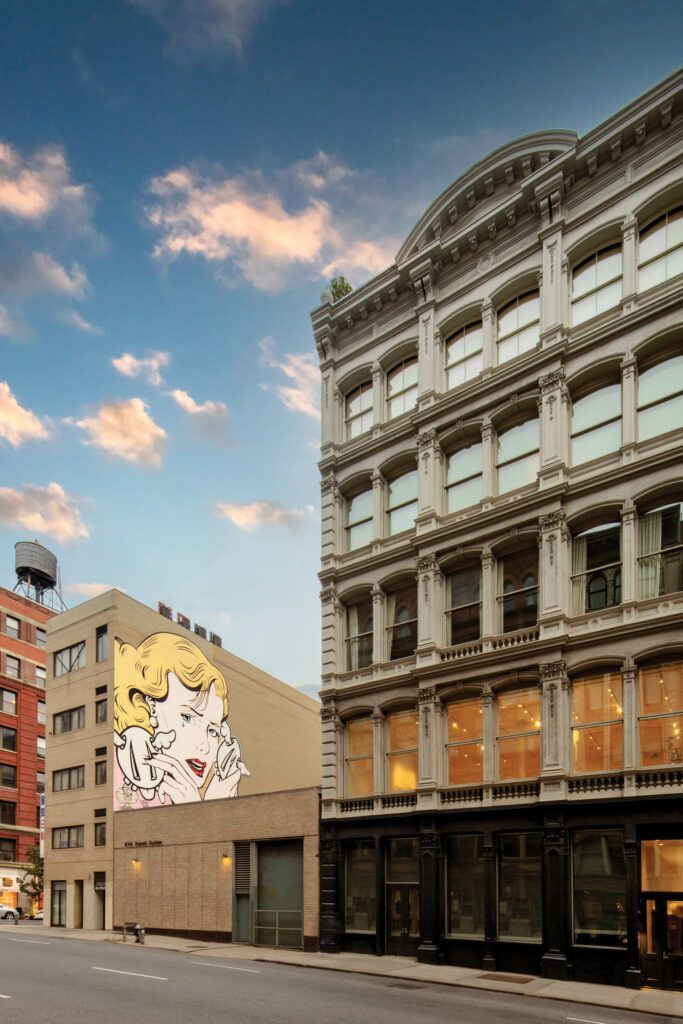 PROJECT TEAM
PRODUCT SOURCES
FROM FRONT
THROUGHOUT