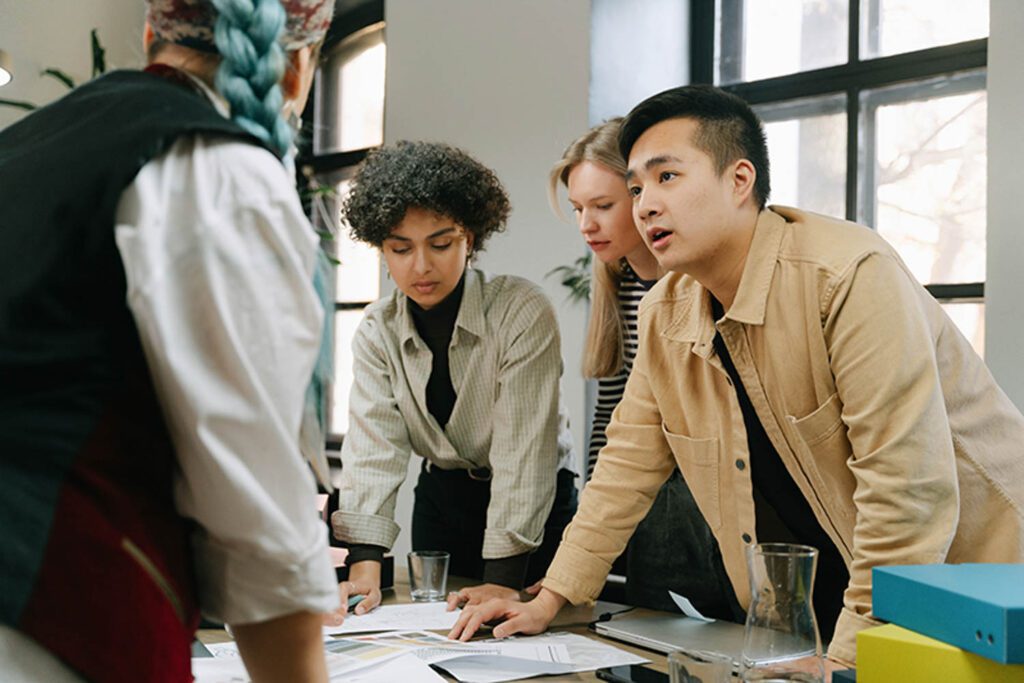 Design Evolution: What Gen Z Wants in the Workplace


"All generalizations are false, including this one." — Mark Twain

Every new generation enters the workplace with its own nuanced communication style, and if you follow the media, each time the culture shock is greater than ever before. From viral TikToks about shocking email sign-offs to subtler yet provocative statements like "We rarely use email" (from a predominantly Gen Z PR company), clearly Gen Z's entrée into the workforce will make its own waves. But what do we need to consider as we look toward recruiting, retaining, and even selling to the next generation of designers?
Currently, Gen Z represents approximately 30% of the total global population, according to the World Economic Forum, and by 2025, the generation is predicted to make up 27% of the total workforce. The oldest of this generation was born in 1997. If you consider a young architect or designer's journey over the past two years, that means (if on a direct path) they likely graduated from high school in 2015 and from a four-year college in 2019. At best, they spent one year in what other generations might consider the "normal" working world before offices shut down due to the global pandemic. Younger Gen Z designers first onboarded during pandemic lockdowns, even working with colleagues for more than a year before ever meeting face-to-face. Now, many of these designers are getting their first chance to go into the office, forge in-person relationships, and create their own set of norms making the most of their generation's strengths.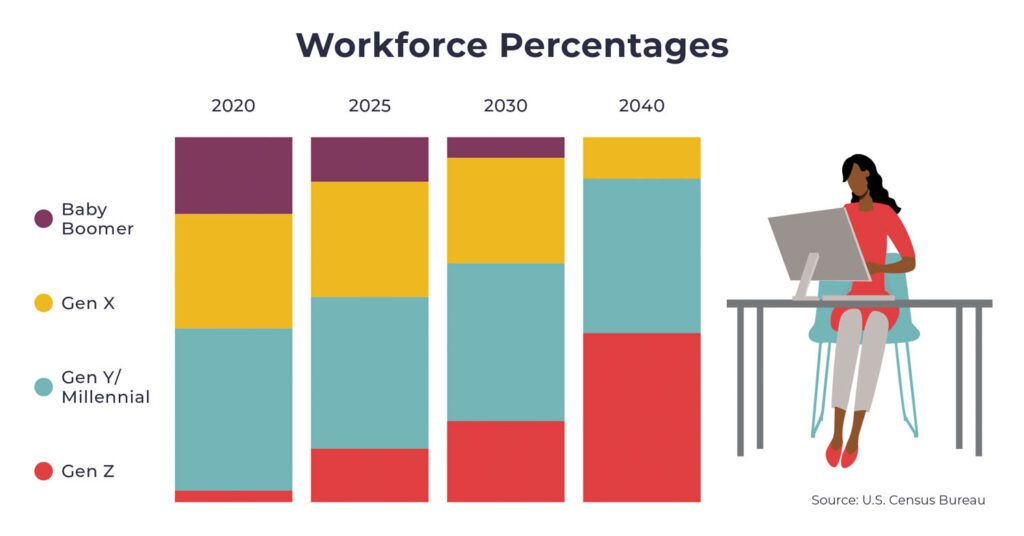 At ThinkLab, we believe these experiences, coupled with native relationships to digital tools, will likely greatly alter how Gen Z designers communicate at work, what they look for in an employer, and how they specify. ThinkLab explored these concepts in a recent Clubhouse session with a group of educators, experts, and Gen Z designers who have firsthand observations about the ways in which this generation is different — and the ways it's not.
Here's what we're hearing.
The benefits Gen Z brings to the workplace

Most generations are thought to span about 15 years, but this model could be changing. Technology greatly influences the perspective with which generations of people view the world, and as tech moves faster and faster, many argue that the time span by which we define future generations could begin to shrink. Like the generations before them, Gen Z has been called by many different names: the iGeneration (because of their digital nativity), the Homeland Generation (because few of them were alive for or old enough to remember 9/11), and of course Gen Z, though not for the reasons you may think. Some say that a generational title using the last letter of the alphabet seems fitting since it represents the final generation of the 1900s. Others have said that Gen Z is appropriate because if we take no other action, this will be the last generation before we destroy the environment. A shocking reason to be sure, but this latter explanation also speaks to this generation's passion for the environment, just as other generations were committed to their own unique causes. Gen Zers will no doubt bring their commitment to sustainability into the workplace.
They've shown not only passion for the environment but also a great deal of resourcefulness (such as when they created side-hustle bedrooms out of necessity during the pandemic). Given these characteristics, Gen Z architects and designers will likely naturally bring pragmatism and a sense of minimalism to their projects that can benefit how we think of space, how we design space, and even how we use the spaces we have within architecture and design firms.
[When asked what excites her about the future of the profession] "The ability to reform and repair. Design can be used for social and environmental change, and that is powerful." — Carla De Haro, junior architectural professional, Skidmore, Owings & Merrill (SOM)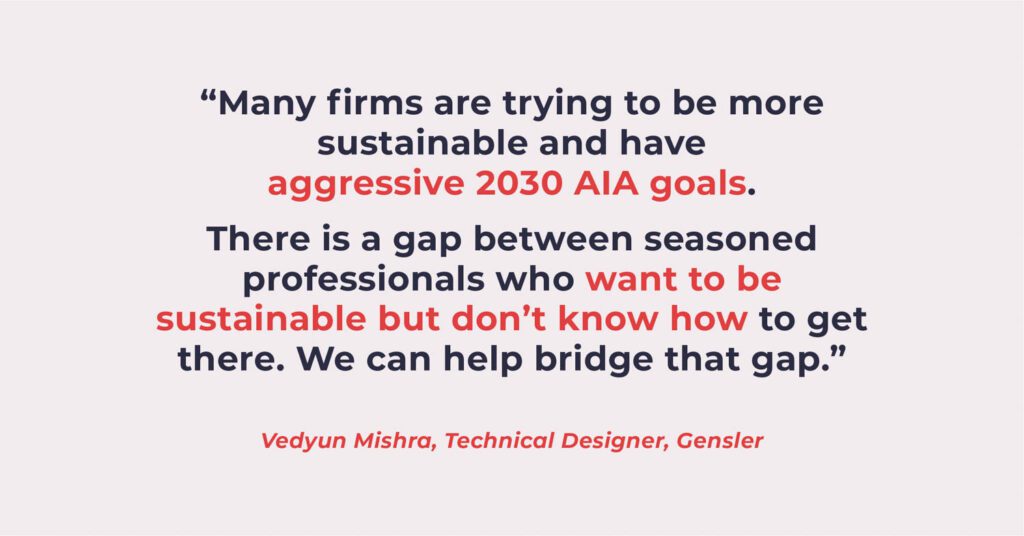 What Gen Z wants in an employer

First, know that Gen Z will be the most educated and most diverse workforce in our nation's history. According to Pew Research, a bare majority (52 percent) are non-Hispanic white.
Gen Zers are also significantly more comfortable than previous generations with leveraging pronouns to express gender fluidity. About 60 percent say forms or online profiles should include additional gender options, compared with:
50 percent of millennials
40 percent of Gen Xers
37 percent of Baby Boomers
32 percent of those in the Silent Generation
In the workplace, Gen Zers will look for a culture that embraces diversity, equity, and inclusion. Before joining, Gen Z designers are sizing up firms for their approach to career development, mental health, work-life balance, and societal impact. And they are expecting authenticity in how stated values are lived out.
We hear a lot about transparency, but this generation expects it and is willing to openly talk about difficult issues with a fearlessness never seen before. Gen Z designers consider themselves more direct, more willing to share information, and more open to exploring new topics, even including salary. Tarra Kieckhaefer is the founder of Network Next Gen, a design industry organization focused on connecting next-generation designers with interiors product brands. She says that Gen Zers tell her, "Our generation is 10,000 times more direct." According to Kieckhaefer, "The questions they are asking today are around work-life balance and setting boundaries. Their projects are very inclusive and explore topics that might not have been before. Their fire and passion are contagious. There is a lot of very open talk about salaries."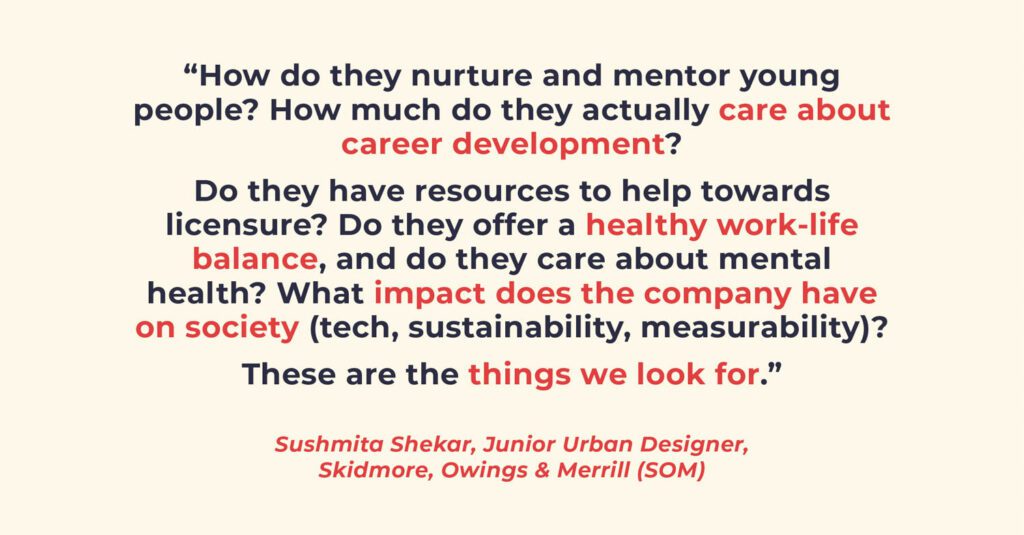 Communicating with Gen Z in the workplace
While some may presume that, as digital natives, Gen Zers are pushing us further into a digital-only world, that's actually not the case. At least, not in isolation. The truth is, they want the best of both worlds, and they are innately comfortable with the digital/physical fluidity of a hybrid world. However, entering their career just as the pandemic lockdowns happened has created a new appreciation for in-person benefits. For example, recent ThinkLab research shows they actually place more value on having a physical in-firm library than their millennial predecessors.
According to Kieckhaefer, "Gen Z wants to be back in the office and meet friends." However, despite this preference for personal, in-person presentation with reps, tight presentation schedules and reduced capacity for these meetings have created a backlog. This will push product manufacturers and distributors to find increasingly creative ways to connect with this next generation of designers. The "what they need" hasn't changed, but the "how it's delivered" will likely evolve greatly. (For more on this, you can also explore ThinkLab's 25|50 report on marketing to different generations of designers.) This will push product manufacturers and distributors to find increasingly creative ways to connect with this next generation of designers. (For ideas on how to connect, check out the findings from our latest design hackathon.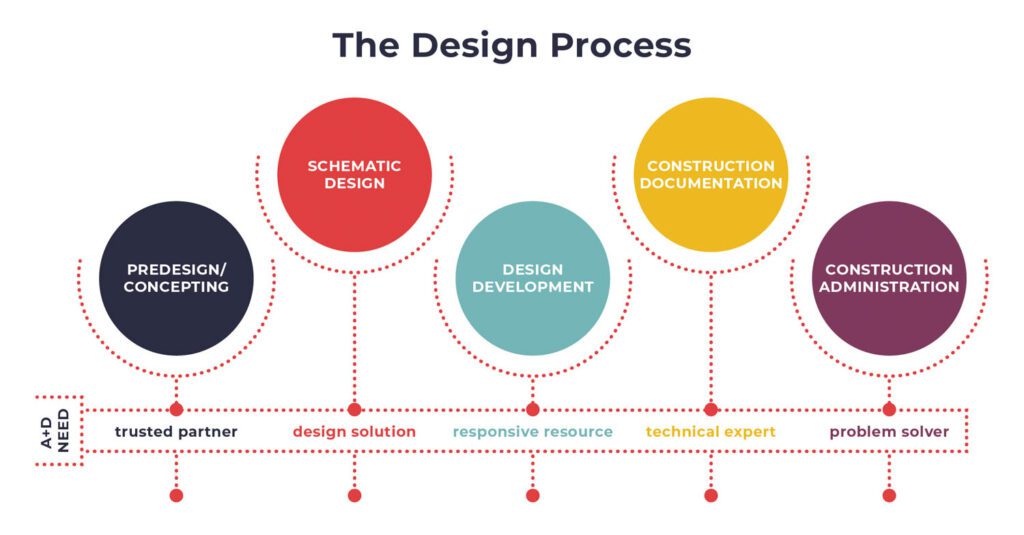 Gen Z may lead the dissent against the very practice of cataloging groups of people by generation, but we'll leave you with our why: At ThinkLab, we believe we can help evolve the industry in a positive direction by developing a dialogue that helps everyone communicate better. With that in mind, here are some closing suggestions.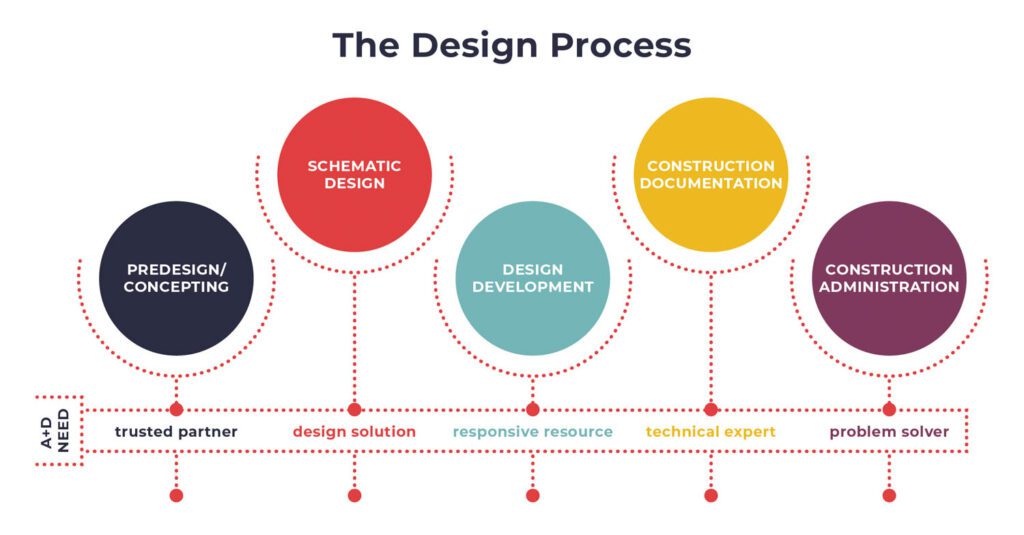 Are you curious to dig into more insights about Gen Z architects and designers? ThinkLab has some fascinating research opportunities coming up. Feel free to reach out to [email protected] to learn more.
Amanda Schneider is President of ThinkLab, the research division of SANDOW Design Group. At ThinkLab, we combine SANDOW Media's incredible reach to the architecture and design community through brands like Interior Design Media, Metropolis, Luxe, and Material Bank with proven market research techniques to uncover relevant trends and opportunities for the design industry. Join in to explore what's next at thinklab.design/join-in.