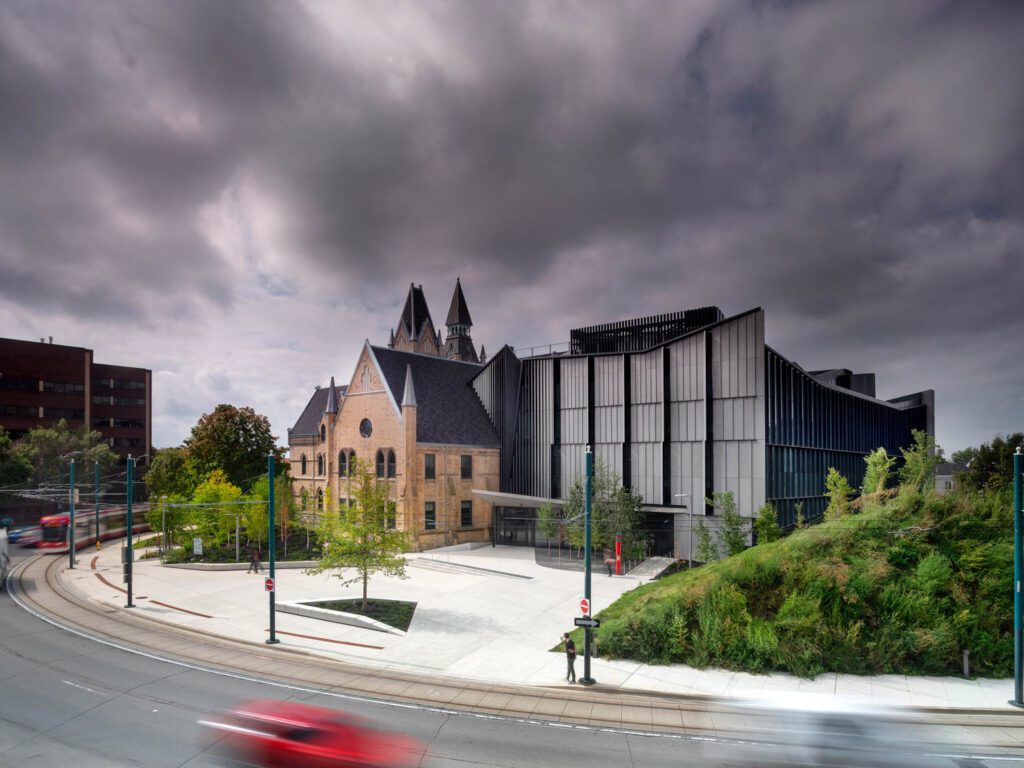 10 Questions With… Juan Du
A freshman year tends to be a make or break one—for academic staff and students alike. Juan Du just completed her first year as dean at the University of Toronto's John H. Daniels Faculty of Architecture, Landscape and Design. The Shandong, China, native did so in the middle of a pandemic with lockdowns ending just as she was getting up to speed. While the American-educated architect and Fulbright Fellowship scholar dealt with plenty of drama as deputy dean at The University of Hong Kong's Faculty of Architecture for over a decade, being top dog is a different story. It is especially true at Daniels' 1,000-strong undergraduate student body.
Interior Design sits down with the educator, architect, wife, mother and head of the most populous North American architecture school during summer holidays. She shares her take on humanistic housing, being a role model for female students, pandemic-fueled racism, and her recently published book on whether Shenzhen really is the 21st century's wild west.
Interior Design: Why did you choose architecture?
Juan Du: I was always interested in literature and the visual arts. When I was in school in Shandong, I always painted and drew. After I completed primary school, my family moved to the US. I used art to help me communicate as I learned English. Art helped me transcend linguistic, cultural and national barriers. As a teenager, I knew that architecture was both a profession and a very rich body of knowledge. It doesn't force students to follow any specific track. When I chose architecture at the age of 17, it worked out that I chose a path leading to an interdisciplinary approach.
ID: Why did you choose an interdisciplinary path with an educator's role?
JD: I was born and spent my early years within Shandong University's campus. My parents are academics: professors in mathematics and computer science, both in China and the States. Academic life was the only life I knew. Being traditional Chinese parents, they encouraged me to go into engineering or medicine—I am their only child. So I guess architecture was partly my way of rebelling against family traditions of a STEM career.
I never intended to be an educator. But while at college, some of my best professors were practitioners who taught part time. MIT was my first fulltime teaching gig; I was there for about a year. And HKU came on the heels of that. I learned to care for my students. My teaching load gradually intensified, along with administrative and leadership roles. I then had to make the difficult decision to cut back my practice in 2010 when I took on more. That dovetailed into what I am doing today at University of Toronto.
ID: Why did you leave Hong Kong to move across the world?
JD: I had no prior Canadian experience before I became dean at Daniels. It is exciting to join University of Toronto. It's a brand new adventure for my entire family. My son loves it here—he has adapted to Canada like a fish to water!
Both University of Toronto and Hong Kong University are large, public, research-intensive institutions where an established faculty of architecture is situated. There are unique relationships between both faculties and their respective universities. Daniels, however, is more diverse. There is not only architecture, landscape and urban planning here—there is also forestry, curatorial and visual studies. There is a diverse set of disciplinary knowledge and methods that are taught every day.
I am honored to be given an incredible opportunity to bring Daniels to its next stage. The school already has an excellent reputation for design. I am keen to explore integrating research and teaching of the built and natural environment. We are poised to address today's biggest issues: climate change and renewable materials, with a labs that lets us develop cutting edge building technologies. At the same time, we continue to learn lessons from our past.
ID: How does teaching in NADAAA's Daniels Building inspire you?
JD: It is a beautiful building. I appreciate Nader Tehrani's job and the sensitivity he employed combining the former Knox College—a gothic building from the 19th century—with a contemporary addition to house our undergraduate and graduate studios. I hear all the time how much our students and the Toronto community appreciate the building.
You know, adaptive reuse of our inventory of buildings is an overlooked method when talking about environmental sustainability. The most sustainable way forward for our cities is conversion. I always advocated adaptive reuse in my own work. The Daniels Building provides leadership in how adaptive reuse can be done well.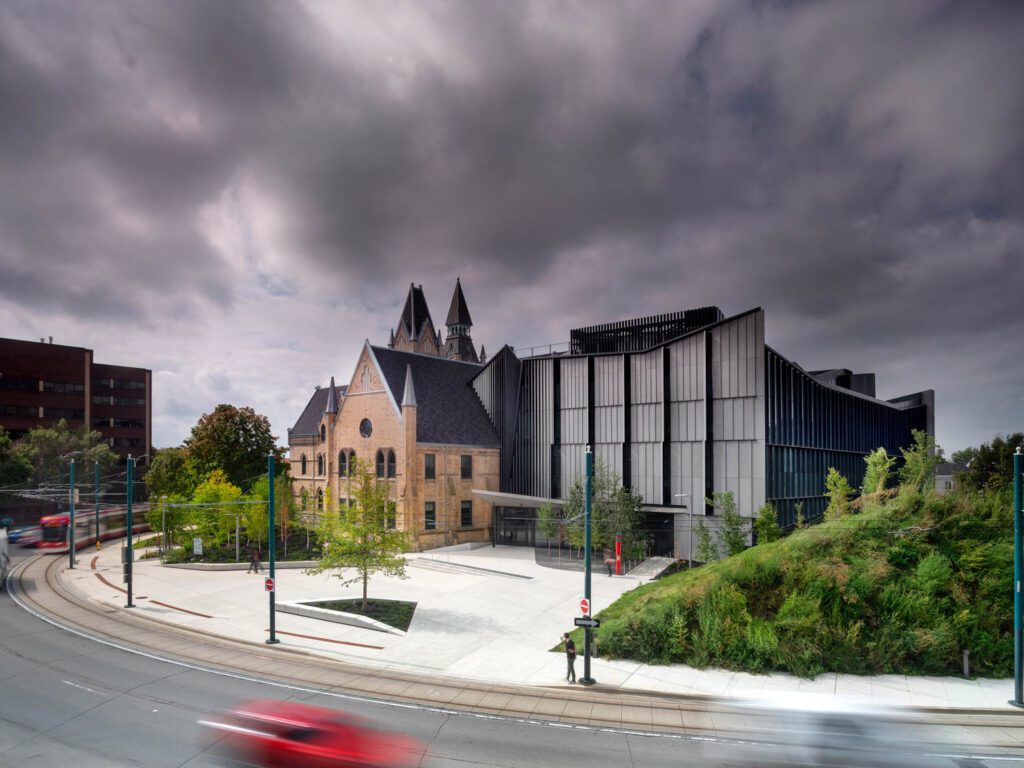 ID: What are the most important takeaways from your freshman year as dean?
JD: It was extremely challenging to start a new job in a new university in the middle of a pandemic when people felt uncomfortable meeting in person, especially when physical interactions were important because nobody knew me. It was not possible for the previous dean to conduct a proper handover, as I arrived at University of Toronto following two years of zero physical meetings. But these challenges are unprecedented—and they are common around the world. I am excited to have a clean slate to create and curate safe spaces to bring everyone back together.
ID: The pandemic resulted in many hate crimes targeting Asian people in North America. As a Chinese-American leader in a Canadian school, how are you dealing with this?
JD: When racism is covid-driven, there is no distinguishing between Chinese and other Asians. I am well aware of the rise of ant-Asian racism—especially in California where my parents live and from what my Asian colleagues in Toronto tell me. I would like to increase awareness about the violence towards Asians resulting from pandemic rhetoric that is often swept under the rug. It is a serious issue that has not received adequate public or government attention.
ID: How do you feel about being Daniels' second female dean?
JD: My college years were in the early 1990s. In first year, there were 400 of us and it was split equally between men and women. We graduated with a class of 80 and seven of us were women. Maybe it is because I grew up with academic parents? I am either blessed or cursed with a willful disregard for what women can or cannot do—because I never thought of my gender as limiting to what I can achieve. But I am acutely aware of the societal perceptions of me as a female leader. I have come to learn how important it is for young students to see me in this role.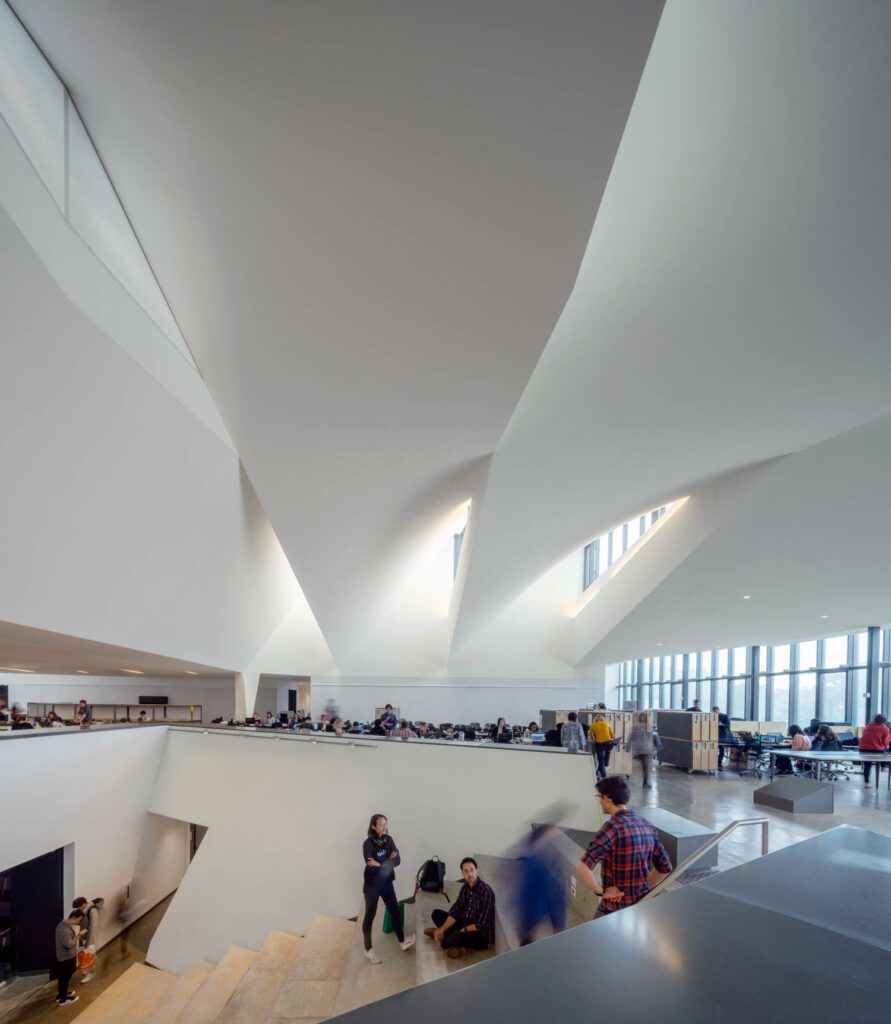 ID: Your equal opportunities approach to life speaks volumes to your personal take on humanistic architecture in your practice, would you say?
JD: The discourse on housing, particularly public housing, tends to be about quantitative rather than quality of life. My book, The Shenzhen Experiment, evolved from my personal interest in Shenzhen's urban villages: informal settlements built and funded by indigenous villagers. They are essentially reservations and plots of land in the middle of the city.
Media attention highlights Shenzhen as a poster child for the rapid modernization of China—an instant city created from scratch with top down infrastructure. There's perception of it being a Chinese wild west where anyone can make a quick buck and anything goes. My personal experience working in Shenzhen showed me that there are vibrant, historical, vernacular, complex pockets that no one talks about in architectural circles. These are hybrid settlements mixing old and new, with some dating back more than a millennia. They indicate that the formal and informal cannot be separated, existing due to a bottom up approach meeting top down policies somewhere in the middle.
ID: And your book translated to informal housing such as subdivided apartments in Hong Kong?
JD: I started looking into subdivided units as a result of researching my book—and also because I lived in one when I first moved there. Hong Kong's subdivided units share a lot with informal Shenzhen communities by offering affordable housing to a hard-working population. While the architecture is substandard in Hong Kong and Shenzhen, the people who live there are optimistic, entrepreneurial and diverse. They are one of the most important communities living and working in their respective cities. And I wanted to do something to impact the quality of their daily lives.
ID: What steps did you take?
Earlier in June, I opened Housing in Place in Hong Kong, part of efforts made by the lab I established at Hong Kong University—Urban Ecologies Design Lab—to address affordable housing issues there. It started when I was with Hong Kong University and we collaborated with Habitat for Humanity Hong Kong, with funding over three years by Bank of China Hong Kong.
Basically, Housing in Place is a community centre in Jordan, a vibrant and historic Hong Kong neighborhood with underutilized or in transition, somewhat dilapidated housing stock. There are many families living there below the poverty line and their living standards are poor. Many are quite isolated; they may be new to the city without a support network. The community centre will operate for six months, giving nearby residents a chance to meet others, share experiences and experience good design. Being able to work on this project while at University of Toronto was one of the reasons I joined the faculty. And I plan to set up Urban Ecologies Design Lab at University of Toronto to address academic research within the local community—for best design practices to be delivered to everyone.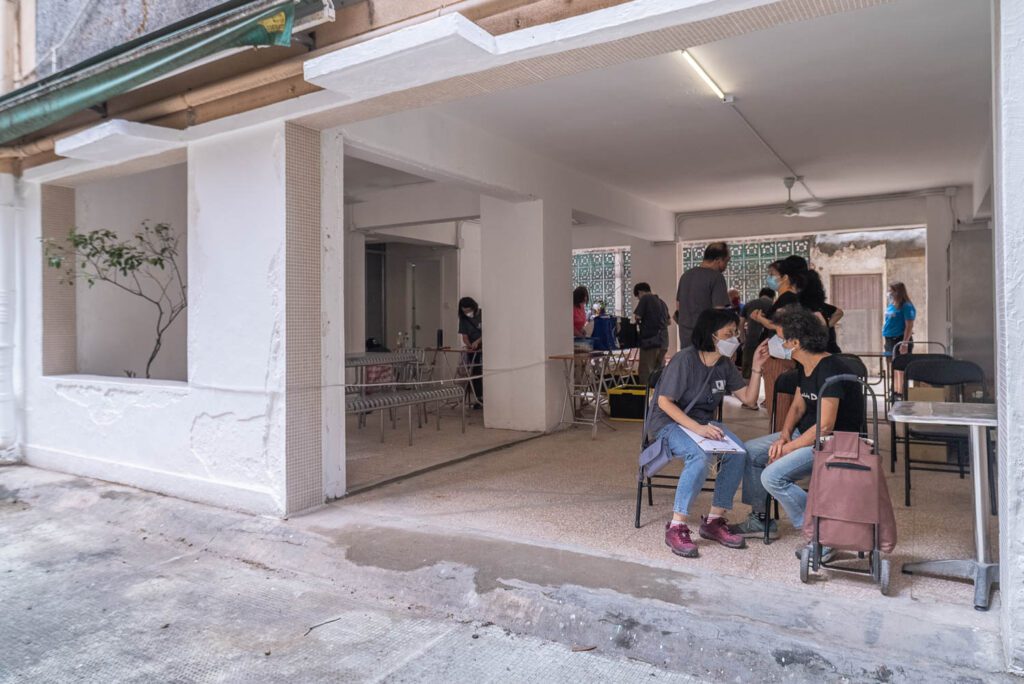 read more