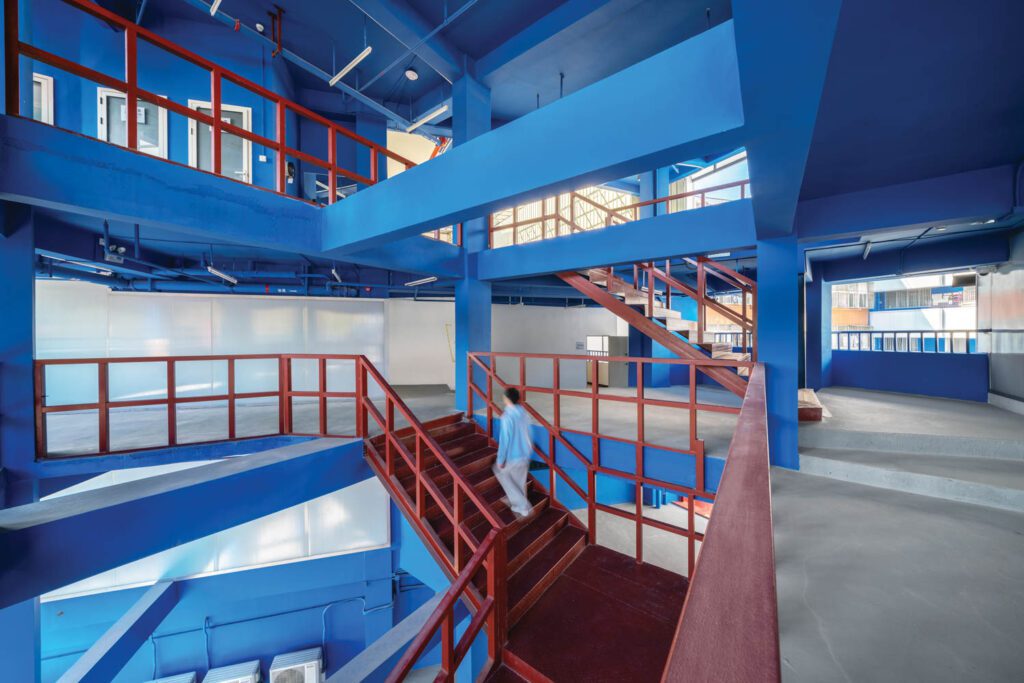 These Education Facilities Around the Globe Stimulate the Senses
From Switzerland to China, architects and designers are creating educational facilities that are as aesthetically vibrant as they are intellectually stimulating. Take a look at some standouts below.
Calvin & Tina Tyler Hall, Morgan State University, Baltimore, by Teeple Architects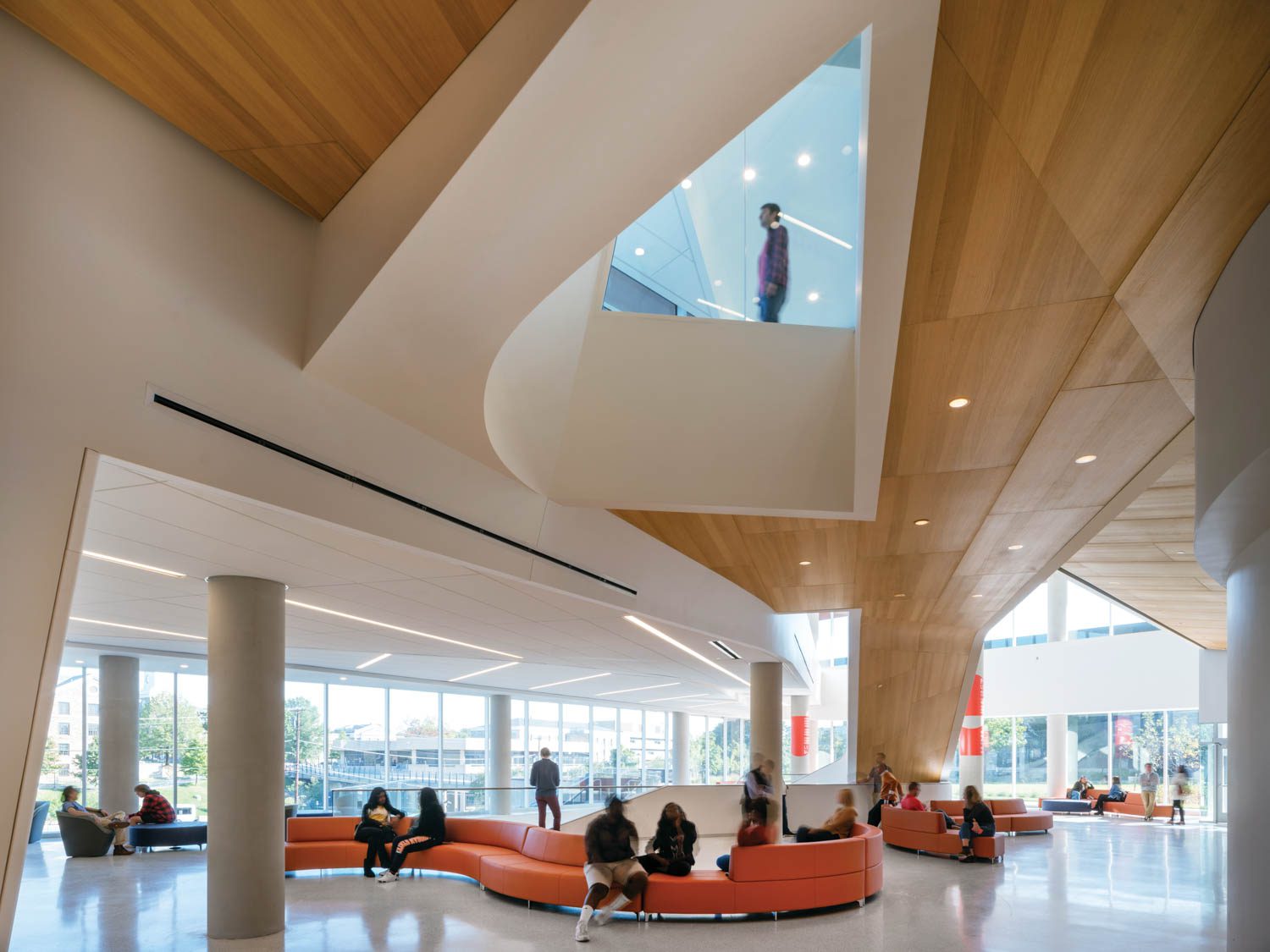 The Canadian firm, working with local practice GWWO Architects, has gathered the HBCU's formerly dispersed administrative and student services into a single, 142,000-square-foot building with an expressive limestone-clad exterior and a welcoming interior organized around a series of flowing, multistory lounges with ample seating and study and colla­boration spaces.
Gustav Heinemann Comprehensive School, Essen-Schonnebeck, Germany, by Sehw Architektur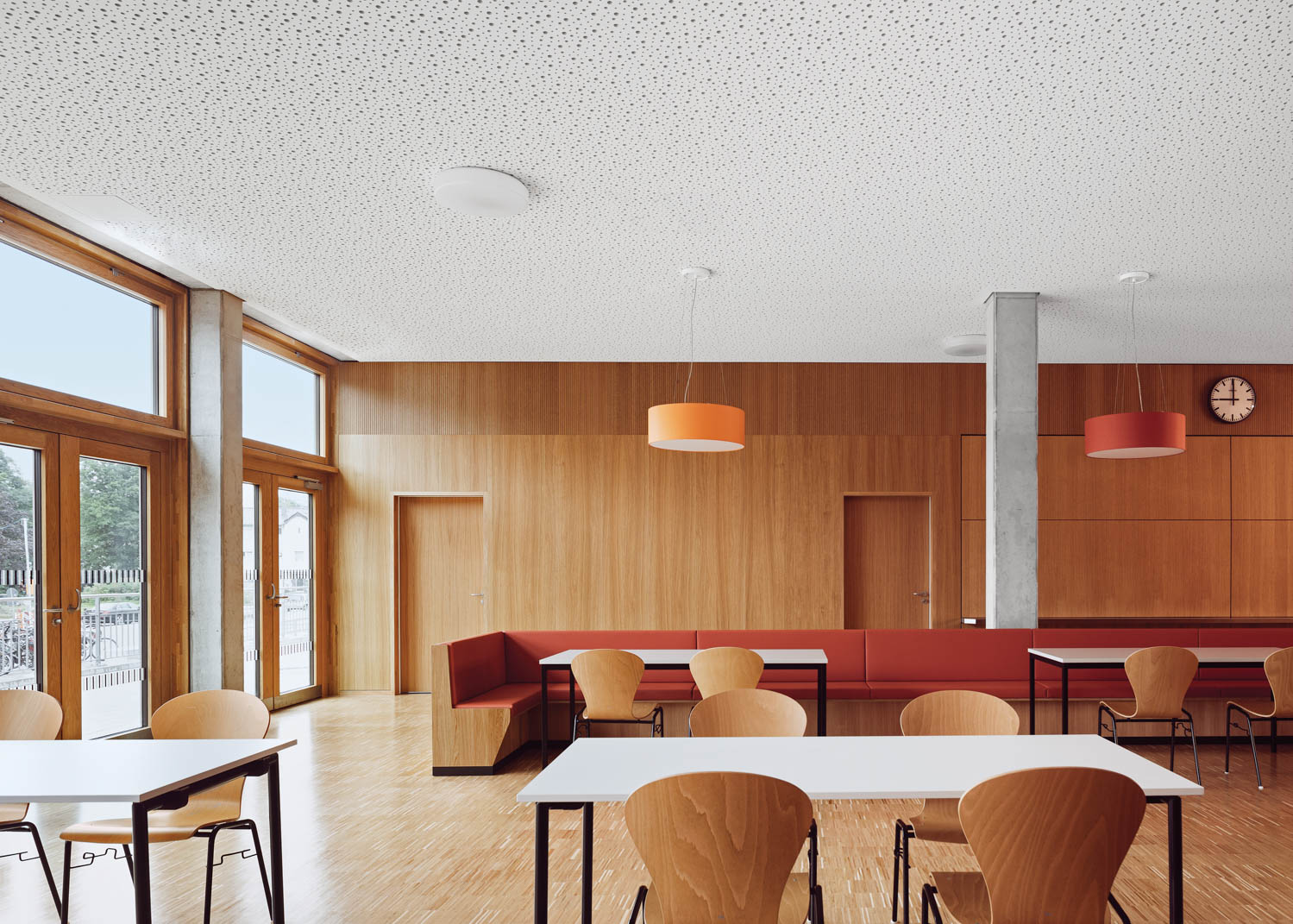 As part of the transformation of a former coal-mining enclave into a modern residential neighborhood, many of this 200,300-square-foot, four-story complex's splendid facilities—featuring a cheerful palette drawn from Le Corbusier's 1959 color keyboard, they include a forum, hall, library, canteen, and science labs—will be available for use by local residents as well as enrolled students.
Guangzhou Academy of Fine Arts High School, Shenzhen, China, by Various Associates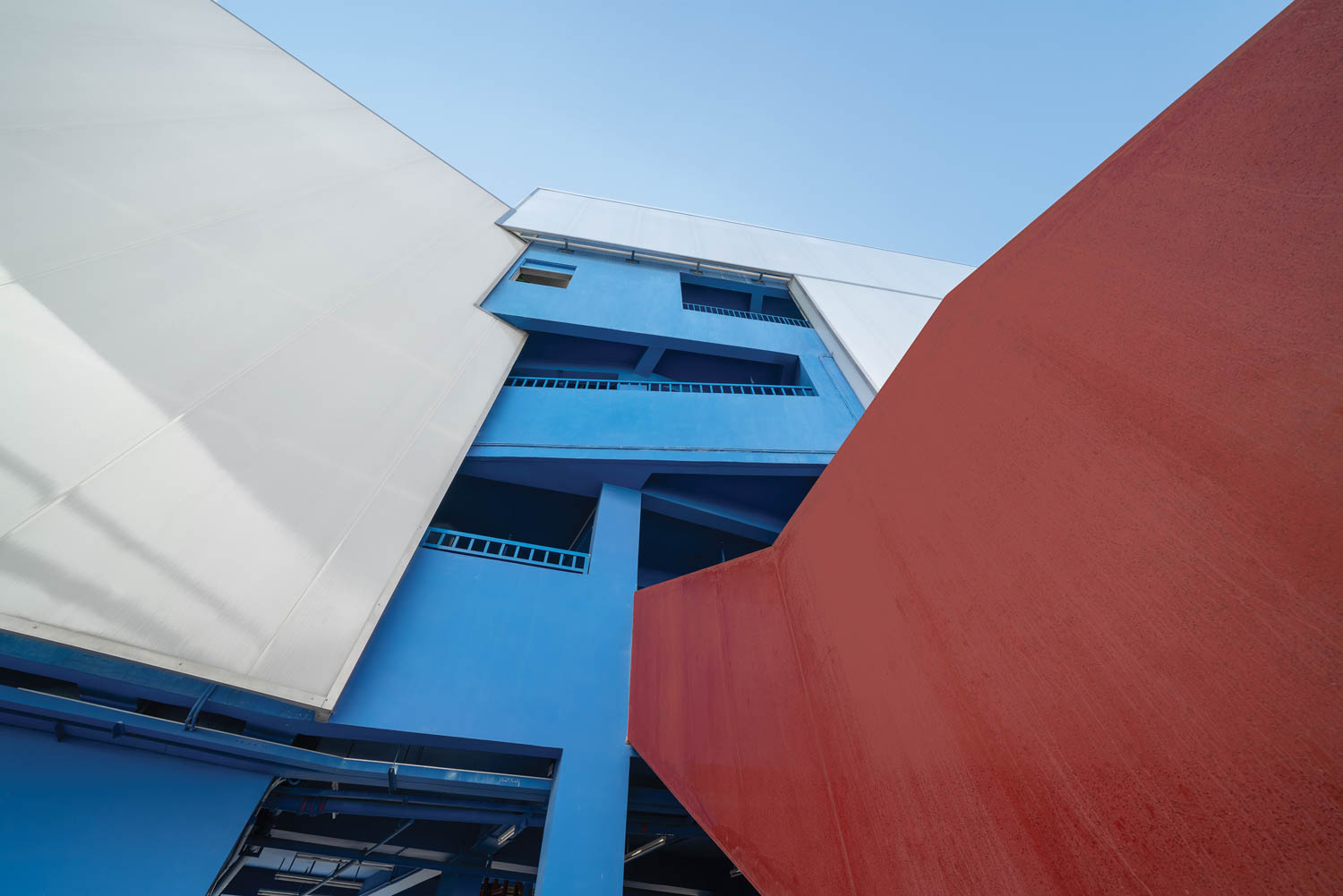 To transform several abandoned riverside buildings into a unified, arts-friendly campus—nearly 97,000 square feet in all—traffic nodes between the structures were reorganized and a series of diversified and flexible interior spaces were devised, with swaths of blue and white both integrating and differentiating areas and rooms and red on stairs highlighting vertical movement.
HSG Learning Center SQUARE, University of St. Gallen, Switzerland, by Sou Fujimoto Architects
The competition-winning concept for this flexible learning facility posits a stack of cubes on a grid that's sensitive to the proportions of neighboring buildings while offering a total of 75,000 square feet of indoor and outdoor space, including a multitude of green rooftop terraces and adaptable interior layouts that accommodate various activities.