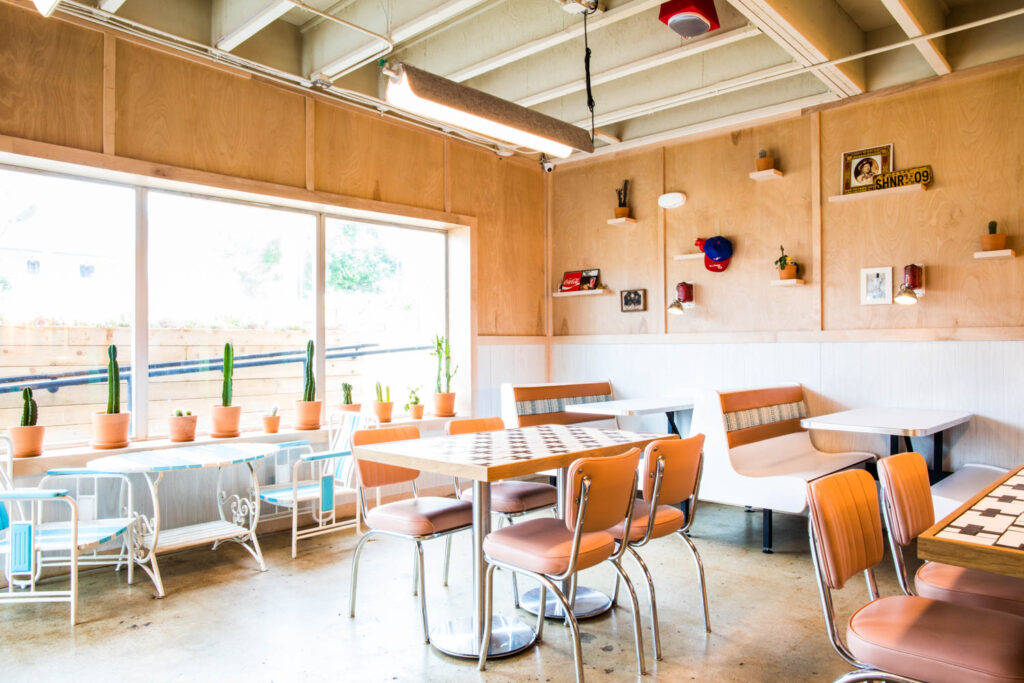 10 Questions With… Katie Vance
Katie Vance, partner and chief creative officer at Powell, knows Nashville in and out. The Tennessee native has worked on some of the city's most notable hospitality spaces, shaping its culture in the process, from Chef Sean Brock's Audrey and June restaurants to The Russell hotel and Redheaded Stranger.
What makes people flock to the spaces Vance creates? Her seamless ability to play with texture and color, creating a visual feast, for one. Not to mention the element of surprise. "My philosophy is that some aspect of design should feel like a real risk—this leads you to the best spaces," Vance shares.
Working with her team at Powell, Vance's work continues to elevate—and reinvent—Nashville's restaurant and hospitality scene. In addition to her work as Powell's lead interior designer, Vance also runs a biannual handmade marketplace called Porter Flea to spotlight and support makers from Nashville's craft and design scene. This June marks the 25th market for Porter Flea.
Here, Vance talks with Interior Design about her love of craft, the collaborative process of creating custom pieces, and insights into her dream project.
Katie Vance Talks Craft and Design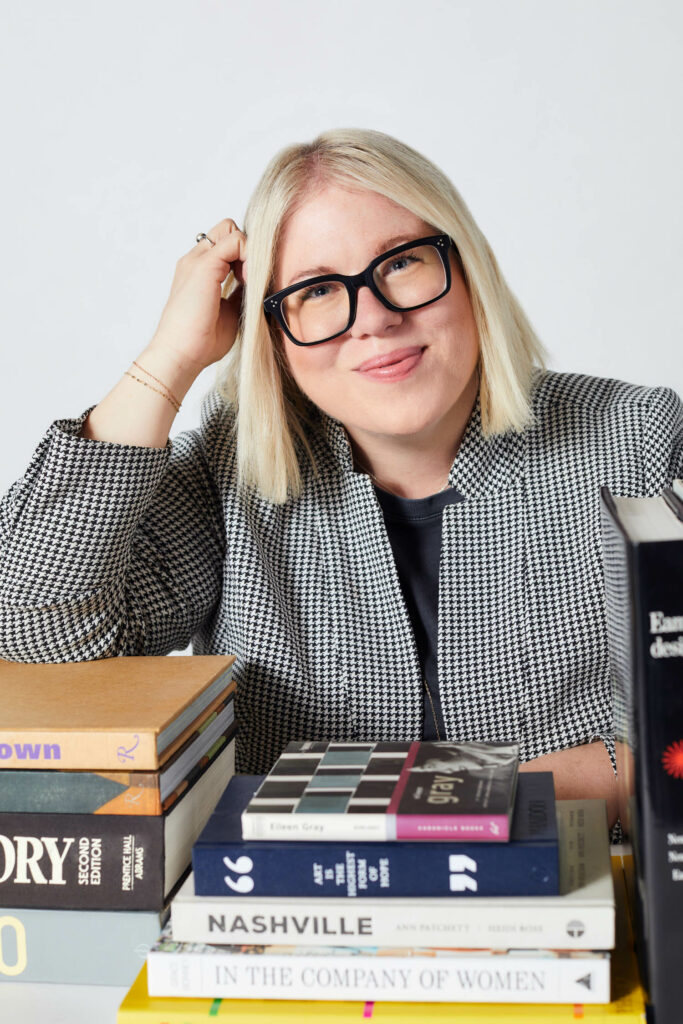 Interior Design: What do you love most about Nashville?
Katie Vance: I love the collaborative spirit Nashville exudes. The city has become a melting pot of creatives and with so many people moving here it means there is always someone new to meet. It is a city where everyone is rooting for one another and generally wants to be part of what is happening.
ID: How does the city's culture influence your design decisions?
KV: There is a kinetic energy that pulses through Nashville. This makes my job fun because I get to incorporate local makers, artists and skilled tradespeople into our projects which inherently make them feel of Nashville. We are also working outside of Tennessee so it's been fun to infuse some Nashville influence into other cities. 
ID: Were you intrigued by design as a kid?
KV: I grew up going to craft fairs with my Mom. I loved wandering the aisles, talking to vendors and hearing the stories behind the pieces. These days are some of my favorite memories with her. To me it felt like there was more to it than met the eye. I think this has stuck with me not only in creating Porter Flea, but in wanting the spaces I design to be infused with stories and have a soul.
ID: You've worked on some of Nashville's hottest restaurants. How do you gather inspiration for a new project? 
KV: Inspiration for me starts with the client's story—this could include their menu or even just a feeling they want to evoke in their restaurant. The Powell style is to reflect the creative spirit of the brands and leaders we design for and let them shine in their particular sectors.  We want to fully engage the senses and make the physical world as compelling as the digital world. Powell strives to create memory-grade visual experiences as well as for the spaces we design to foster community and confidence. Powell's signature also includes collaborating with makers across the country—even multiple makers on one piece to create an exceptional and truly unique experience. 
ID: What are some surprising elements you've incorporated?
KV: I like to consider duality in design—can it be both functional and beautiful? For Sean Brock's flagship restaurant, Audrey, we worked with two makers to design one piece. It's a pendant light that is also a speaker and herb dryer for herbs used in the cocktails. At The Russell Hotel, a converted church into a boutique hotel, the original pews were remade into headboards for each guest room.
ID: Where does your passion for craft traditions stem from?
KV: I grew up around women who were amazing creative problem solvers. They could see something and then immediately create it on their own. I believe this instilled a unique sense of self drive, creativity, and curiosity in me.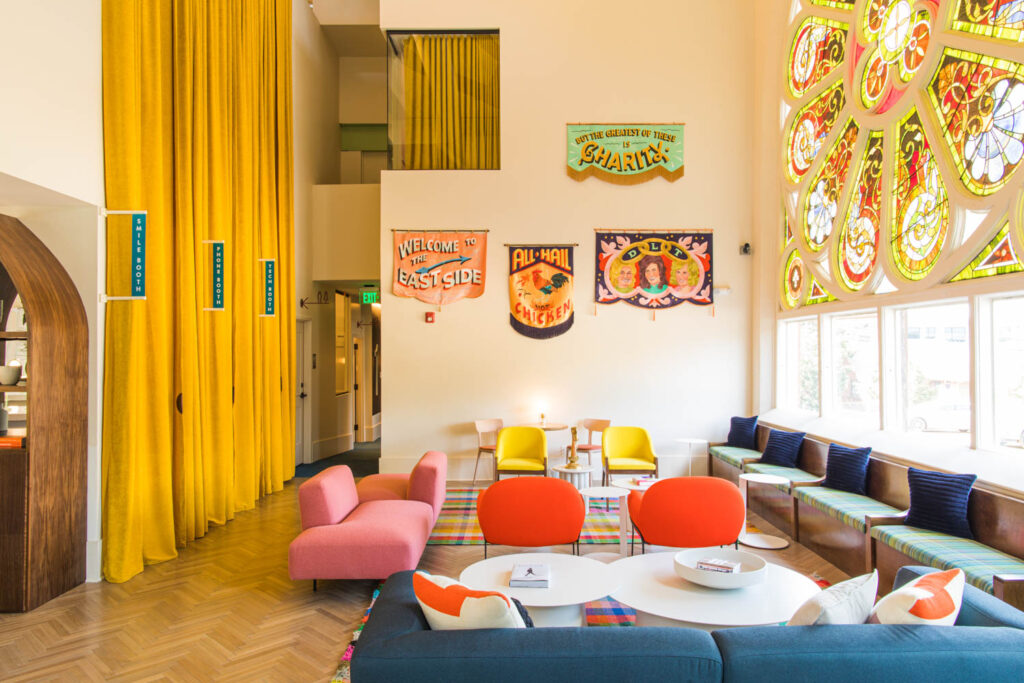 ID: How do you select vendors for your pop-up market, Porter Flea?
KV: Porter Flea has a jury that reviews all Vendor Applications. Applicants are judged first and foremost on the quality, creativity, originality, seasonality, and branding of their wares. Secondary consideration is given to maintaining an eclectic, complementary mix of vendors at the market event. The Porter Flea team is committed to curating a diverse and interesting market to draw the largest number of serious customers.
ID: Are there parallels between curating a market and an interior?
KV: Certainly! There are layers to both. What are the hidden gems that take a second pass to notice. There are people that come to Porter Flea for the more well-known vendors that are there year after year and then there are those that seek out the less obvious. The same goes for layers to a space. I want to establish a backdrop and then build off of it with details and aspects that you might not notice on your first visit, but as you come back you can take it in again, like a favorite dish that changes with the seasonal flavors—there is something different that you can't quite put your finger on.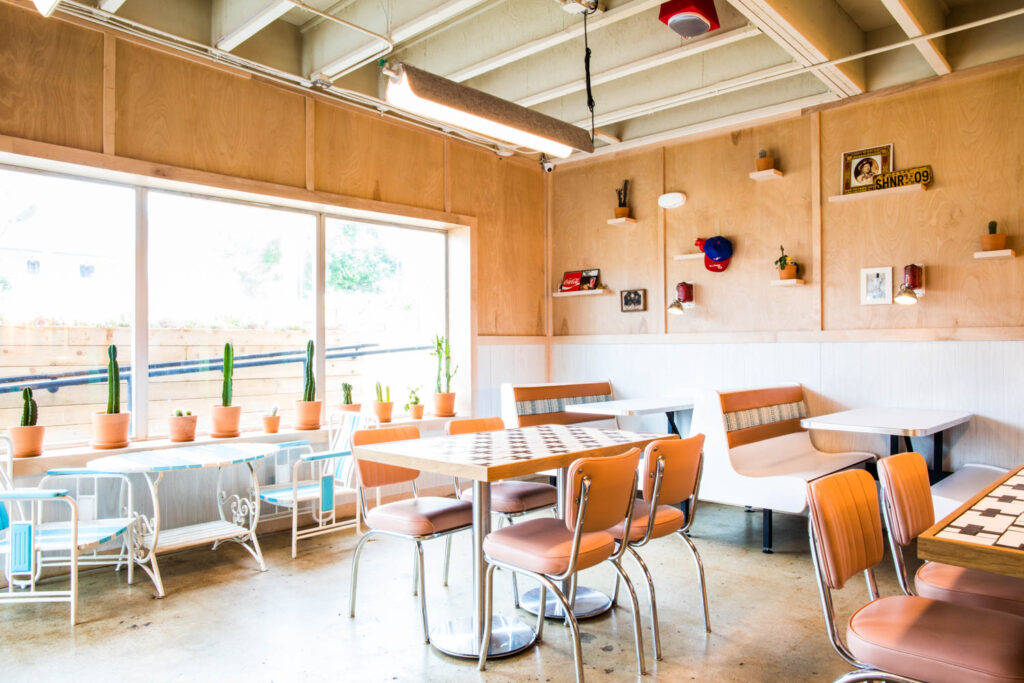 ID: Your husband also is a designer. What's the style of your home?
KV: He is! His business is Holler Design—a design-build furniture studio. Our styles at times can be a bit of a juxtaposition with Matt creating furniture through a Southern vernacular lens and being drawn to the simplicity of wood, while I lean a bit more modern with a love of mixed materials and patterns. We love to travel together and have made it a tradition to bring home a signature piece from our trips that reflects where we went. We just went to Japan and visited the studio of Akio Nukago and scored a one of a kind ceramic vase from his collection. 
ID: Do you have a dream design project?
KV: I would love to work on an experience museum and a large hotel property with multiple F&B spaces.  I also have a dream of creating my own line of interior products—furniture, lighting, and tile—someday.