10 Questions With… Sara Berks of MINNA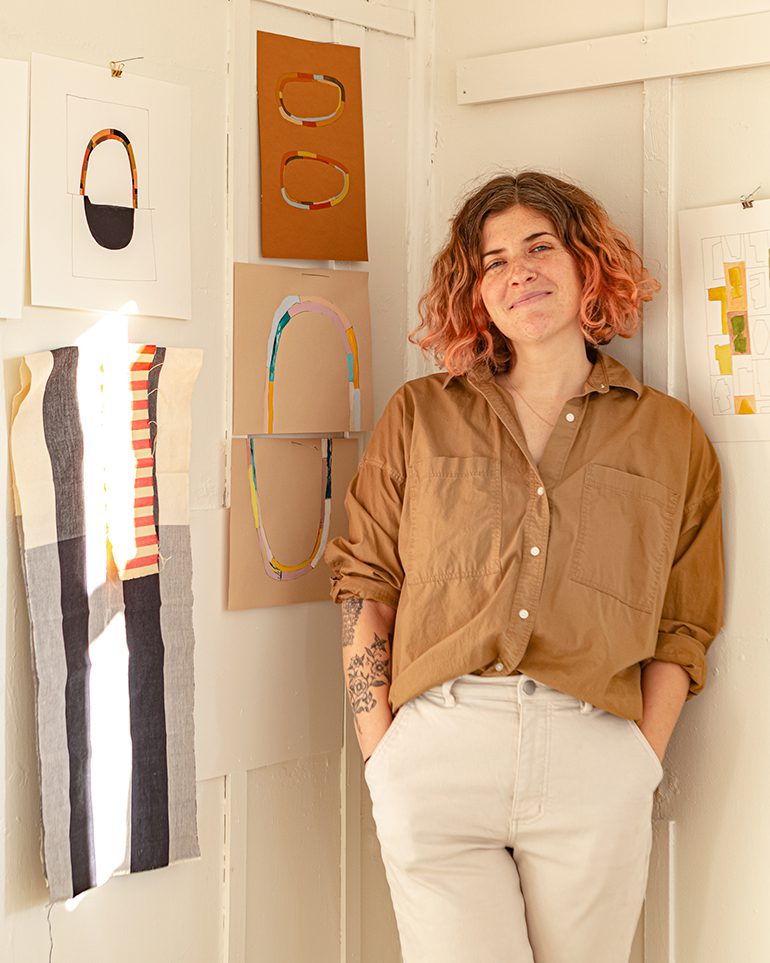 When Sara Berks, founder and creative director of Hudson, New York-based MINNA, struck out on her own in 2013, she left behind what she calls a "hyper-male and homophobic" work environment in branding and digital design. MINNA, a queer-owned and women-led furnishings brand, centers on positive relationships with master weavers and artisans in Bolivia, Mexico, Guatemala, Peru, and Uruguay. The spring-summer 2021 collection includes handwoven, naturally dyed rugs by artisans in Teotitlán del Valle, Mexico and Huancayo, Peru, and pillows handwoven on backstrap looms by two women-owned co-ops in Pantelhó, Mexico.
Berks combines her background in graphic design from the School of Visual Arts and her love of the Bauhaus with ethical sourcing, labor practices, work practices, and environmental sustainability for a holistic perspective that has been part of MINNA's vision since day one. Here, she calls much of the company's success in 2020 "nitty gritty," but in a good way, and pinpoints what brings her team together.
Interior Design: When you began MINNA in 2013, what kind of impact did you envision having?
Sara Berks: I knew I wanted to make things by hand and create positive relationships as I went. I didn't have much of a plan beyond that in the early years.
ID: What made you pivot from branding and digital design to weaving and the launch of MINNA?
SB: I left the digital design world because I was feeling pretty burnt out and exhausted by a hyper-male and homophobic work environment. I knew I needed time and space to figure out what I really wanted to do, so I spent a few years freelancing which allowed me to also focus on my art practice. I taught myself to weave in that period and for a few years focused on one-of-a-kind pieces. By 2015, I had launched the artisan-made collection.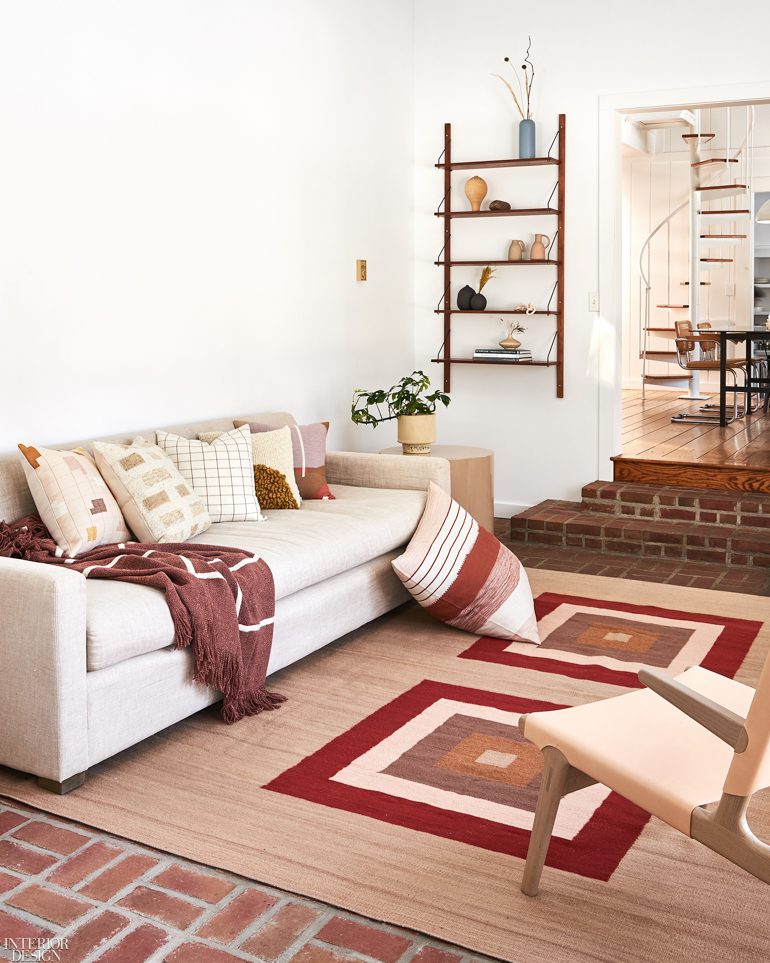 ID: How did you settle your focus on Central and South American artisans?
SB: Back in 2014, as an artist without much money and a fear of super long flights (all of these things are still true, ha!), Central America was easy to travel to and I knew a little Spanish. I also didn't see a ton of brands exploring this region quite yet at that point, which has obviously changed significantly. Once I got there, I realized the breadth of Indigenous craft and knew it was something I could spend a lifetime exploring.
ID: How has your background in branding and digital work informed your craftsmanship?
SB: Having that background actually made it really easy for me to get a website off the ground without having to pay anyone and be able to put together a beautiful catalog with ease. I also think that having a design background in general, albeit 2D, really informs how I approach product design. I think of it as a very Bauhaus approach. Before I can even set out to design something, I have to know the technique that will be used to make it and approach the design process from a technical perspective.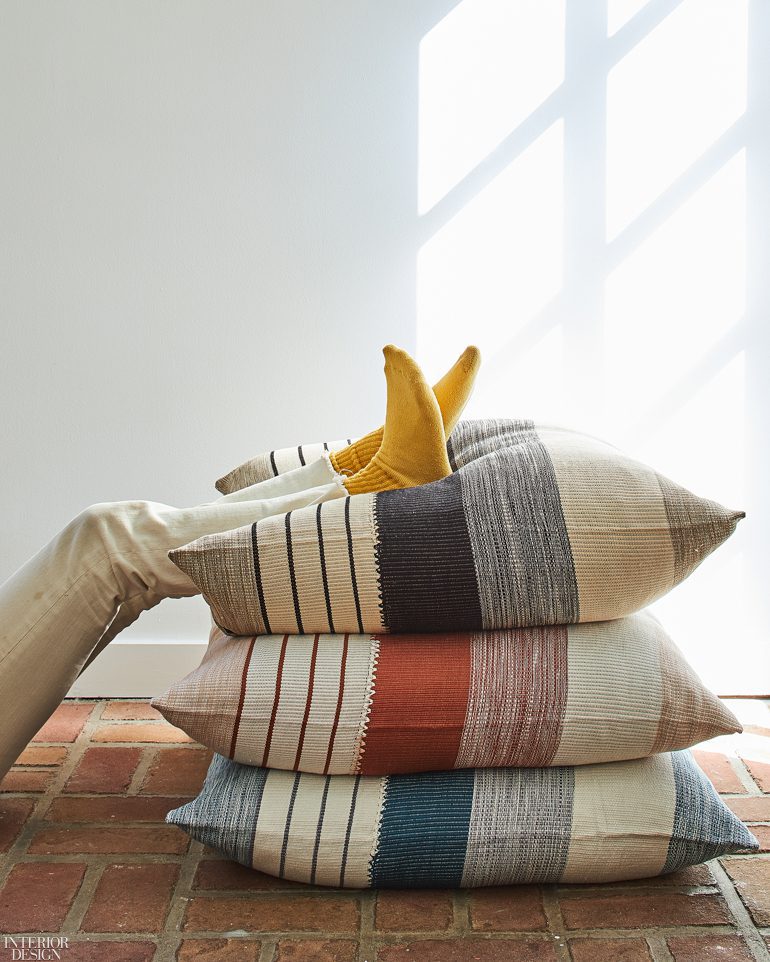 ID: You moved your business from Brooklyn to Hudson, New York in 2016. What did that move mean for you and your business?
SB: After a decade in Brooklyn, I was ready for something calmer, which is amusing because looking back, my work life never really changed and or got calmer. It was important for me to have more space to get clarity. It was definitely a shift in lifestyle, but I think it's allowed me to grow in a way I couldn't in the city.
ID: What do you like about having a brick-and-mortar storefront?
SB: The storefront is our playground. For the first three years, we actually had our studio and fulfillment in the back of the shop, which began to get pretty tight. Now we have a separate space and room to spread out. The shop is still where we get to test out new products, new ways of talking about or selling our products, and show customers how we envision MINNA products pairing together and with the other brands we carry.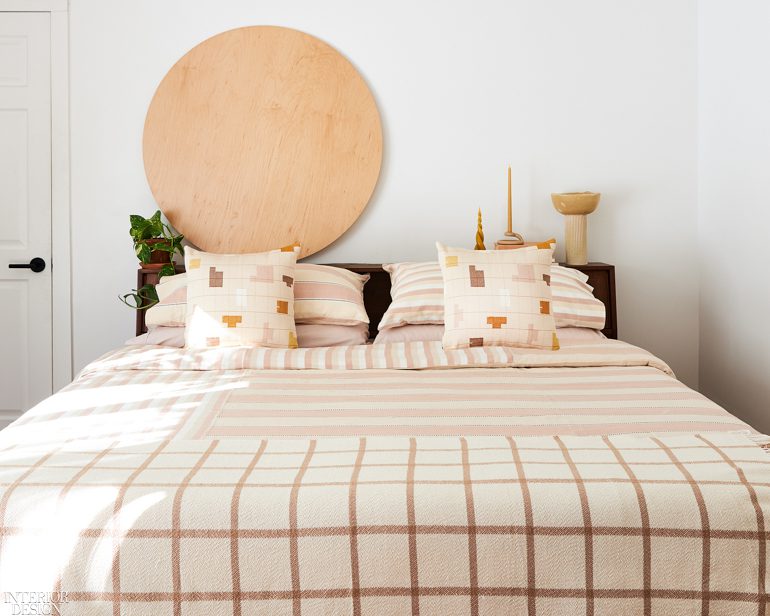 ID: What's a personal favorite project or initiative that you've launched in the past year?
SB: 2020 was a tough year but looking back, we were able to prioritize a lot of infrastructure for our team here in the Hudson Valley. We also laid the groundwork for supply chain improvements, including a search for more sustainable materials and streamlining our importing. Those are pretty nitty gritty but I'm really excited to see those projects through over the next 12-24 months. In terms of product, we have some really fun things coming out this summer and fall. We approached designing these new collections a bit differently by designing three fabrics in three colorways and then applying these fabrics across five new products.
ID: How do you balance issues like durability and production with craft preservation? Are you often collaborating on new materials or techniques with artisans?
SB: Luckily, the craft techniques we use are inherently durable. Our products are made to last because they are made by Indigenous craft techniques that stand the test of time. We are considering new materials with our artisan partners but that's usually more of a sustainability conversation than a durability one.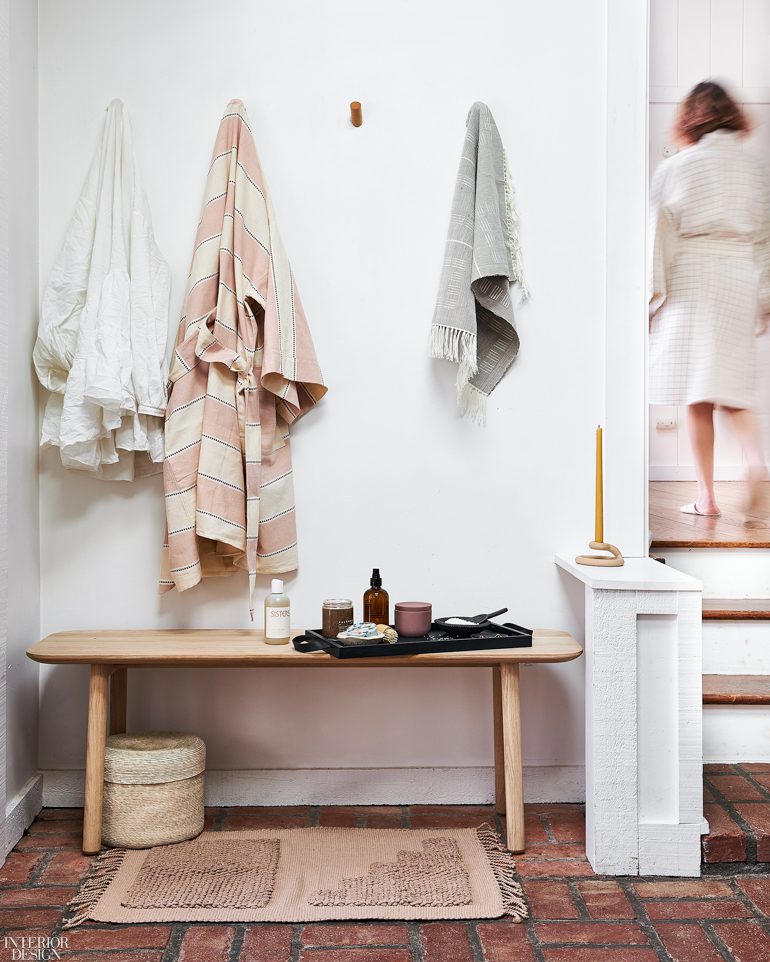 ID: What keeps you inspired these days?
SB: My garden, painting on an almost daily basis, swimming as much as I can, [knowing] that I'm going to get to go on my first production trip to Mexico in September after a year and a half of being grounded due to COVID.
ID: How would you describe your team—what brings them together?
SB: Resilient. The past year has brought so much change—as individuals—but also to our team. Change is never easy but as I see us settling in after a rocky year, all I can think of is resilience.