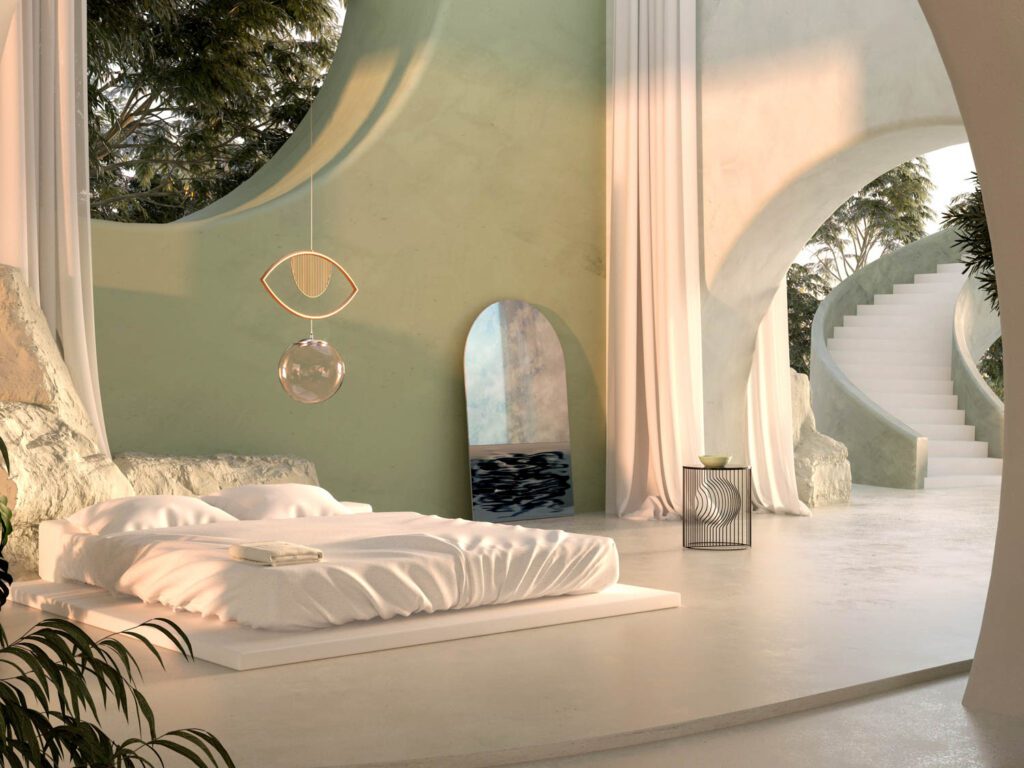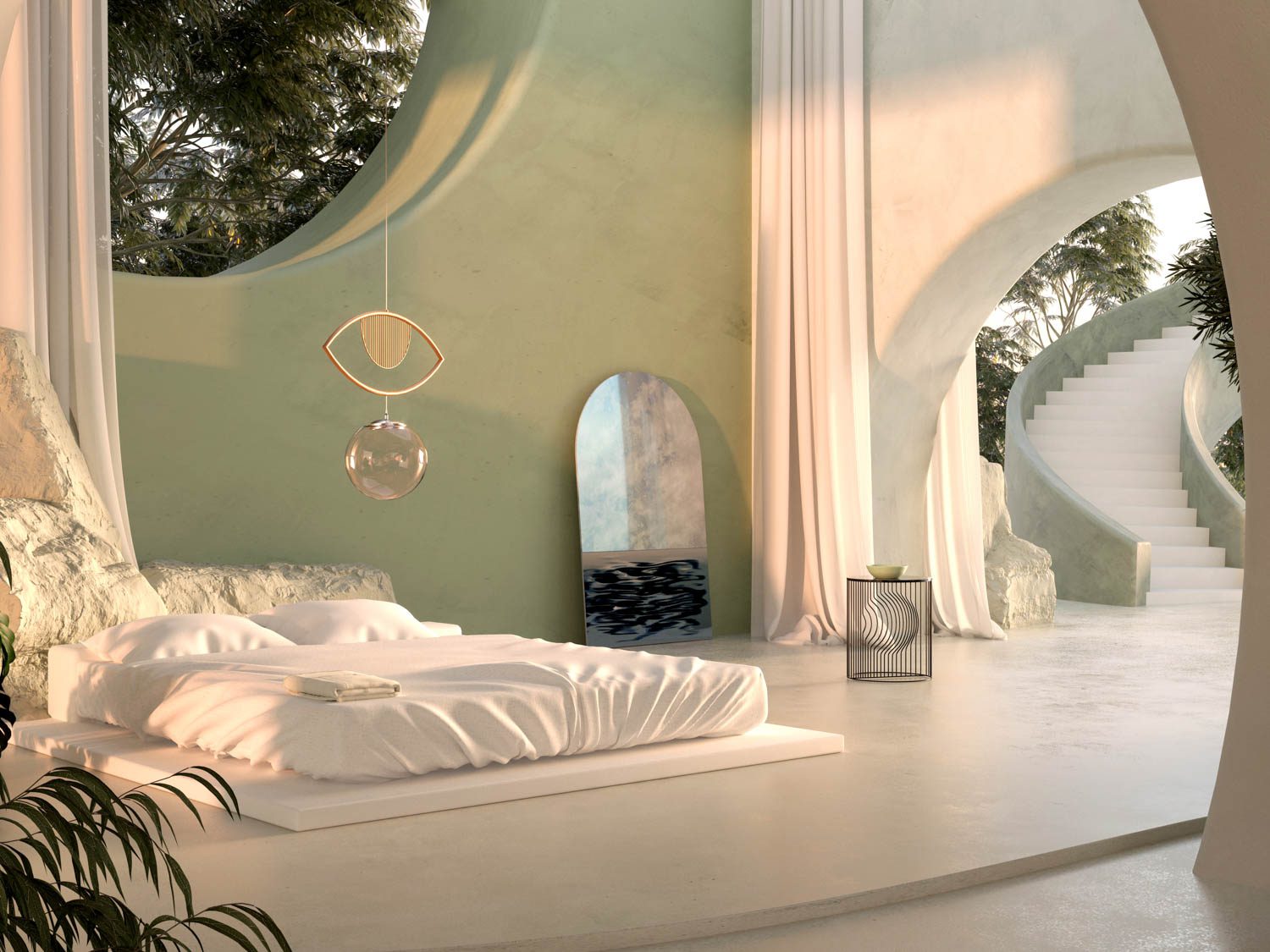 10 Questions With… Sean Zhang
Led by Sean Zhang, New York-based design studio Ocrum creates timeless furniture, lighting, mirrors and decorative accessories with pure forms and subtle tones. Born in Beijing, the creative director studied in Italy as well as the United States, where he graduated with a master's degree in industrial design from the Rhode Island School of Design. He then worked in Japan, France and Germany before settling down in New York.
Mixing classic sensibilities, innovation, and craftsmanship, Ocrum Studios' timeless pieces evoke memories and create emotions. Here, Zhang shares with Interior Design the inspiration behind his new collection, which took six months to complete. Each piece has its own uniqueness. All, however, are part of and contribute to a cohesive visual story.
Interior Design: Why and how did you decide to become a designer?
Sean Zhang: I decided to become a designer when I was 14- or 15-years-old. I wanted to find a way to express my feelings and emotions, and I started to be very interested in all the objects that surrounded me, such as a water bottle or shoes. I started to draw them all over my books, creating my own "wonderland."
ID: What is your first memory of design?
SZ: A visit to The Palace Museum in Beijing when I was a teenager. I saw furniture pieces that were made during the Ming Dynasty, and it was truly amazing. This type of furniture is usually simple and reflects modest elegance, which is something unique compared to more ornamental and complex pieces from other periods in Chinese history. I realized that collectible design can be translated into simple aesthetic forms.
ID: You were born in Beijing. Would you share a bit about your origins and background, and how that influences your work?
SZ: I lived in Beijing for the first 18 years of my life. After that, I studied and lived in different countries and cities. All these experiences give me a unique perspective on life and allow me to distill and combine elements of different cultures in my work.
ID: Who inspires you in the industry?
SZ: Gio Ponti for their unique way of combining aesthetic and functional design. Naoto Fukasawa for the mix of uniqueness and simplicity through his work.
ID: How did the idea for your new collection start?
SZ: While everyone was locked down at home, I started to think about how physical items could emotionally 'interact' with humans. With people spending more time at home during the pandemic, I conceptualized objects that could bring visual movement to a space and added some interesting effects to enhance it.
ID: How many pieces are part of this new collection, and could you describe them?
SZ: I created four bold yet poetic pieces, which invite you to reflect and feel different emotions.
Meaning "teardrop" in Latin, the Lacrima pendant lamp was the starting point of this collection. Its form evokes a human eye with a teardrop in an abstract way and invites people to see it through different perspectives. It could be a tear of happiness or another emotion. My idea is to express that the world/earth is observing human behaviors. We create new technologies; we improve ourselves, but we also cause some damages. No matter what we do, there are some 'eyes' observing us.
With its flat metal frame that looks like a globe, the Sphere side table challenges visual perception through an optical illusion.
Both the Arch mirror, with its window shape, and the Nang mirror, which means "capsule" in Chinese, feature a lake or ocean view at the bottom. In the Arch mirror, an antique glass simulates the sky with clouds. These two pieces are a continuation of the Orizon mirror from my previous collection, which was inspired by views of Lake Como in Italy and Lake Michigan in Chicago (both places in which I lived).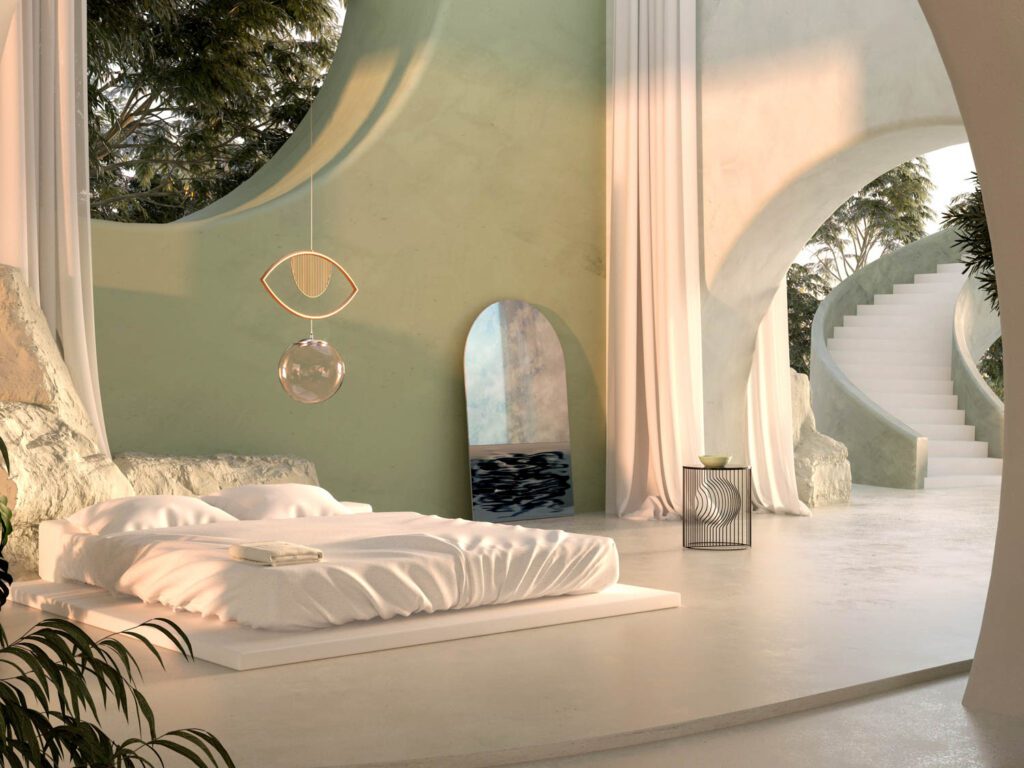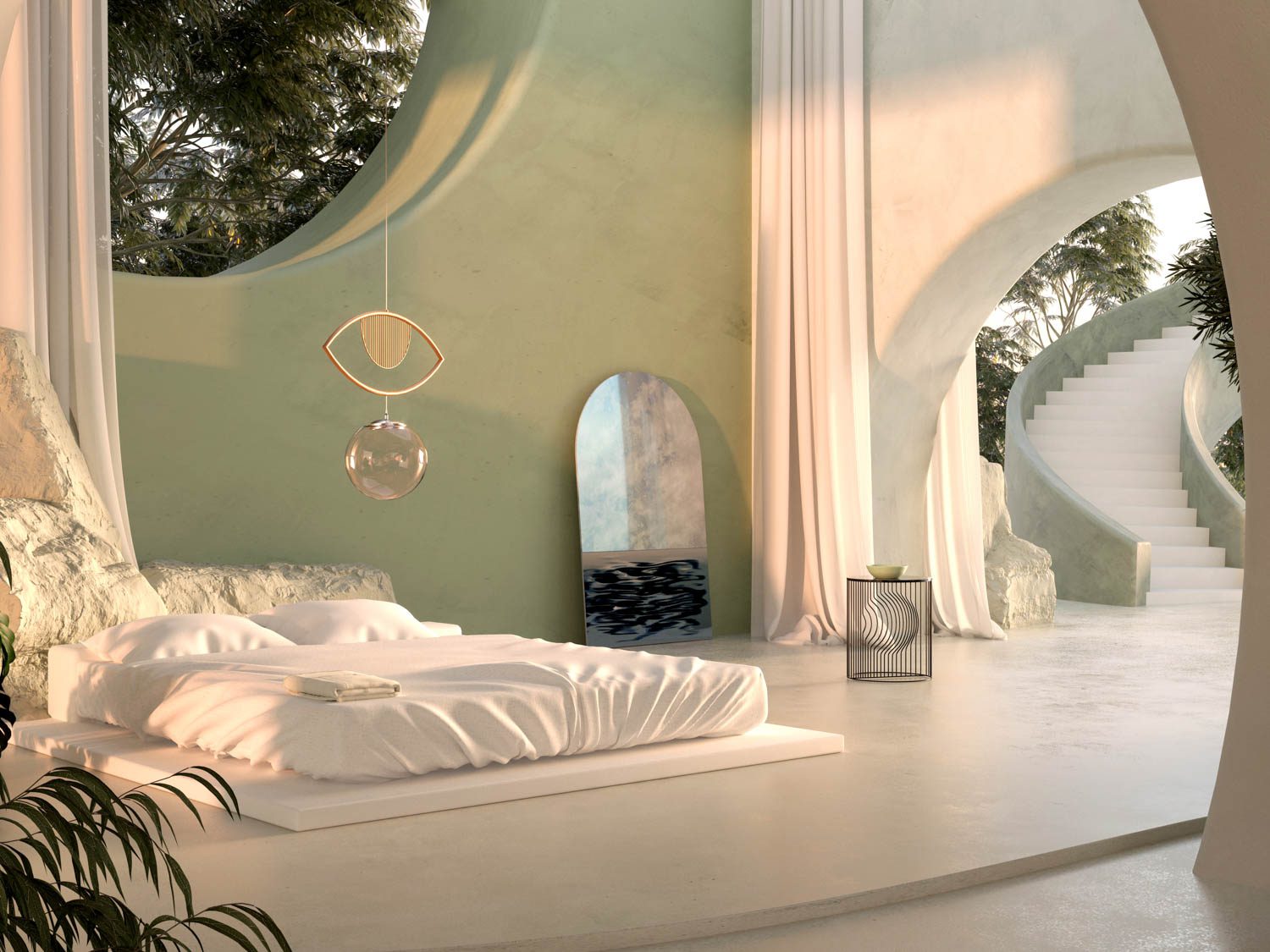 ID: What materials did you use for this new collection?
SZ: Blending innovation and craftsmanship, these pieces are made of marble, hand-blown glass, metal, and ceramic in collaboration with top-level artisans. A lot of sensitivity can come up from tiny variations in shape, color, and material. Through my work, I always leave enough space and emptiness for one's own imagination.
ID: What types of projects are you currently working on and/or are coming up?
SZ: We are working on a permanent art installation project for a hotel in collaboration with MASSIVart in Montreal, featuring the new mirror Capsule and Orizon mirror. They will be presented from February 28 in a group of four pieces, in four different colors: vivid blue, moonlight blue, coral pink (custom), and jade green (custom).
ID: When you feel that you need to find inspiration, what do you do?
SZ: I usually cook and go fishing. During those activities, my brain always works like a 'film scanner.' They are the best moments to bring out ideas and brainstorm.
ID: What is your dream project?
SZ: I would like to design and build a sustainable place from scratch, where I can live and work every day. It should inspire me and enhance the narratives that I'm trying to share.