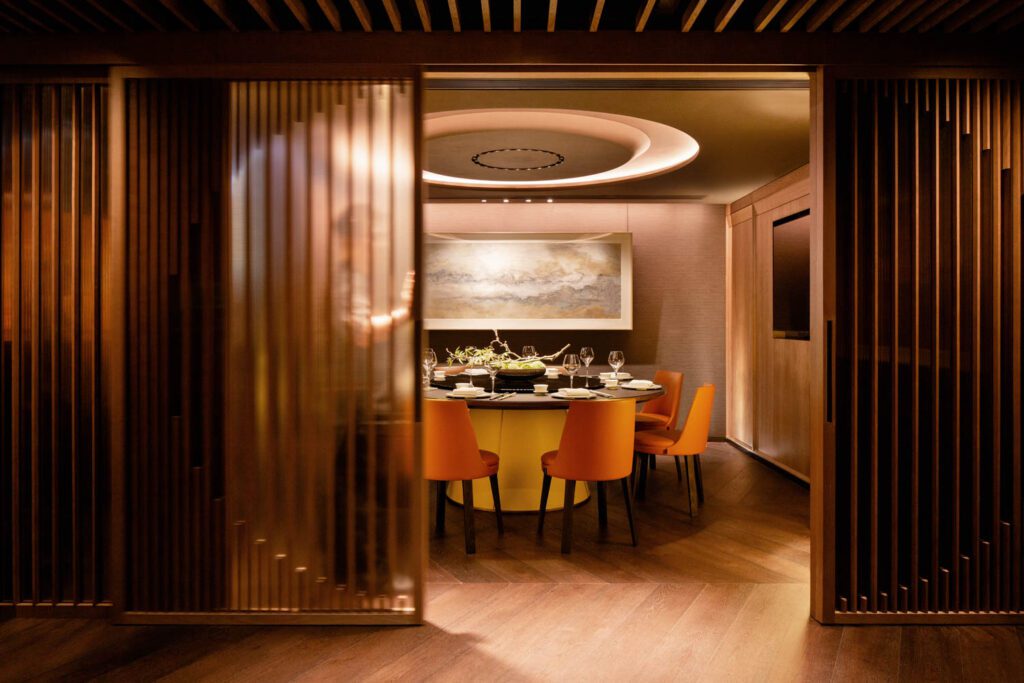 10 Questions With… Steve Leung and His Son, Nicholas
Steve Leung is arguably one of the world's most prolific designers. Trained as an architect at The University of Hong Kong, he opened his own firm, Steve Leung Design Group in the mid-'90s, ranked among Interior Design's 2021 top 100 Giants. Today, he maintains offices in Beijing and Guangzhou with Hong Kong and Shanghai serving as twin headquarters. Projects across diverse sectors include private residences and show homes in China, serviced apartments YOO8 by Kempinski in Kuala Lumpur, Ta-ke Japanese restaurant with Kengo Kuma in Hong Kong and Shangri-La The Shard in London. Leung also served as president of International Federation of Interior Designers from 2017 to 2020.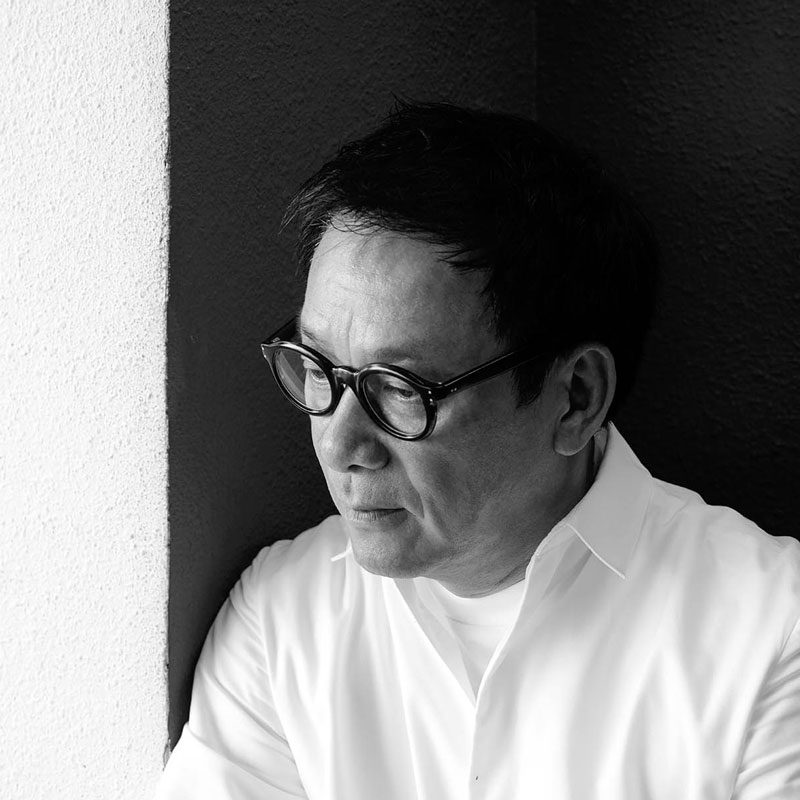 Though the COVID-19 pandemic halted Leung's relentless travel schedule, he embraced the chance to spend more time with family. Ever the entrepreneur, Leung found new projects to take on at home with a focus on helping his now grown children, Stefanie and Nicholas, realize their dream careers. Here, Interior Design sits down with the Leung family to learn more about their holiday home One of a Kind, known as Ooak, on Lamma Island and private members Club C+ in downtown Hong Kong.
A Design Conversation With Steve Leung and His Son
Interior Design: What makes the Lamma site so special for your family?
Steve Leung: A friend knew that I was seeking a holiday home, and recommended a pair of village houses on Lamma Island about an hour's hike from each of the public ferry piers. I love checking out real estate and the house's pier offers privacy and exclusivity. The panoramic sea views from the house made me feel like I was in another country, yet it is only 10 minutes on the water from Hong Kong island's Ap Lei Chau pier.
Stefanie [Steve Leung's daughter] qualified and worked as a lawyer for five years but her dream is to be a chef. One day, she told us that she quit her job to pursue this passion full time. She went on to study at Le Cordon Bleu and worked in London, but her cooking is very influenced by Chinese culture. As her father, of course I want to support her decision to pursue her new career. So I bought OoaK as a gift for her to run a private kitchen within a beautiful family home. Good thing that she likes it just as much as I do!
Nicholas Leung: OoaK reminds me of a holiday we took to Rose Bay near Sydney. We flew to a restaurant by sea plane. I was around six or seven at the time, but this memory is super clear. We hope that dining at OoaK is a memory that our guests will always treasure.
ID: How does OoaK reflect Stefanie's culinary aspirations?
SL: Her dishes are not fancy, yet they are carefully executed with a blend of local ingredients and fresh seafood. For example, she likes to use maotai and fermented tofu, though her technique is French. While I don't know what will appear on her menus, I do understand her philosophy.
My interior design for OoaK enhances her dishes. I found an old fishing vessel from Guangdong province and used its weathered wooden planks everywhere. I didn't repair it; every bit of the reclaimed wood's history is on display. It is on the exterior cladding, pier, diving platform, interior flooring, furniture, stair treads and even an outdoor dining platform set within the trees.
I want to play up the effect of the sun, wind and water on the houses. The two bedrooms both have full height windows that can completely open. The long table for up to 12 people is made from a variety of different tree trunks held together with epoxy resin.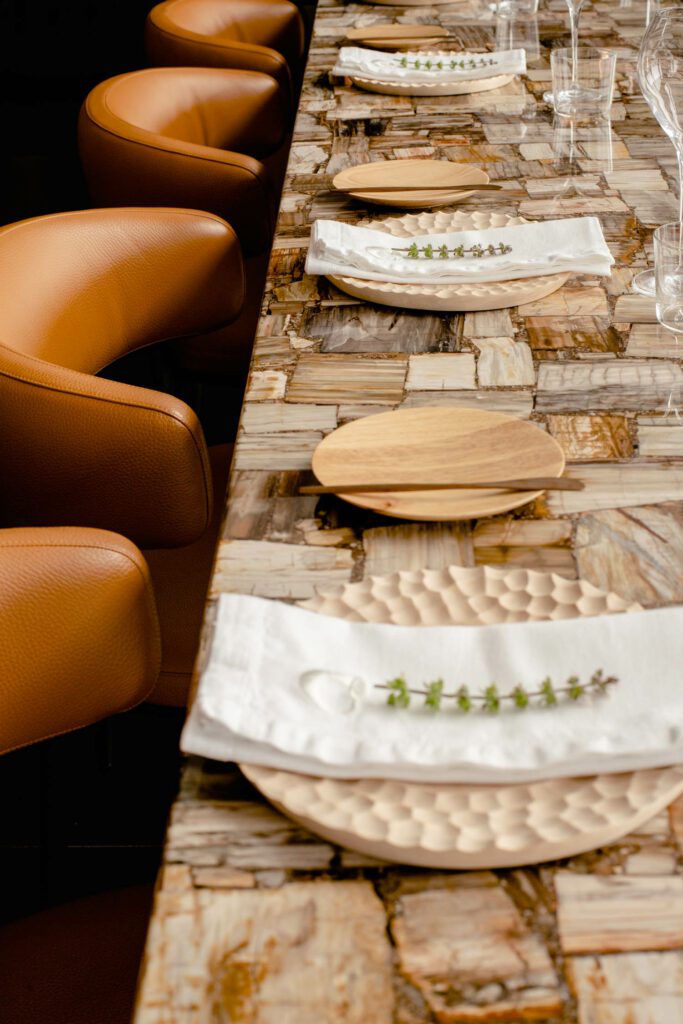 ID: Nicholas, what is your role at OoaK?
NL: Unlike Stefanie, I am a disaster in the kitchen. But I love every other aspect of the hospitality business: operations, marketing, balancing books and working with different people. When I studied economics at UCLA, I often went up to Napa Valley's wineries. After graduation, I joined dad's hospitality arm 1957 & Co. as a management trainee.
I saw first hand how the food and beverage industry changes quickly. There are a lot of moving parts and human elements. I found it exciting to work at 1957. After a number of years there, I helped with the opening of OoaK. I still assist with its marketing efforts.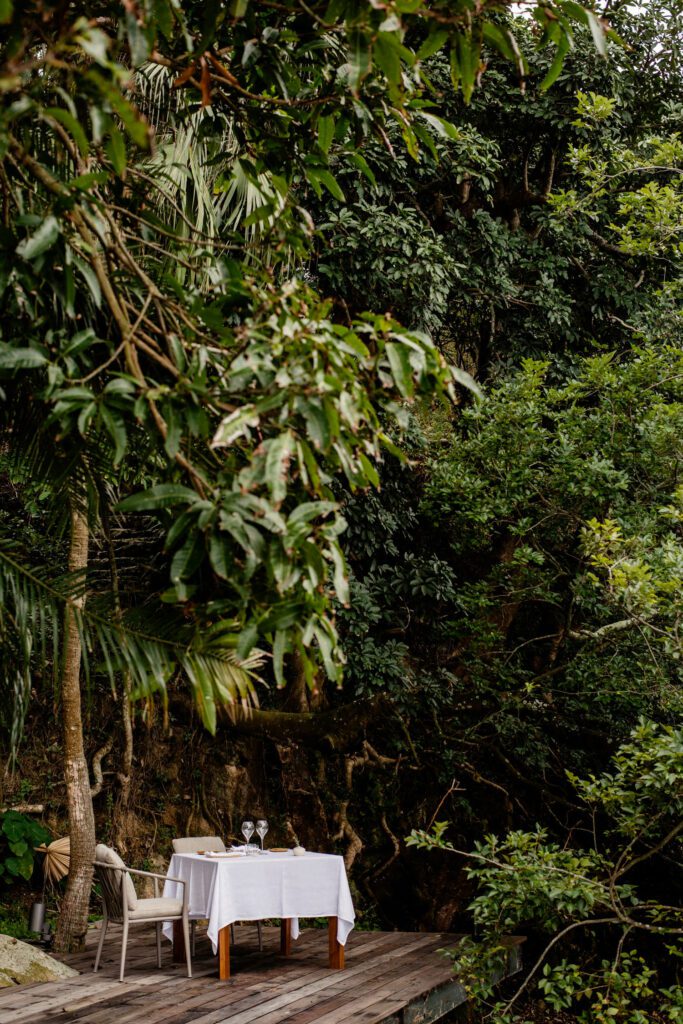 ID: What is your favorite part of OoaK and why?
SL: I love the two murals we commissioned Marco Szeto to paint in situ on the feature walls in each bedroom. Anita [Steve Leung's wife] studied painting under him for years and she even helped with the mural's creation alongside a few of his other students.
NL: I really like how Marco continued the panoramic views with his paintings, so that it reads a 270-degree view. And a few of mom's watercolor paintings are hung in the corridors. She painted them while we were relaxing at OoaK.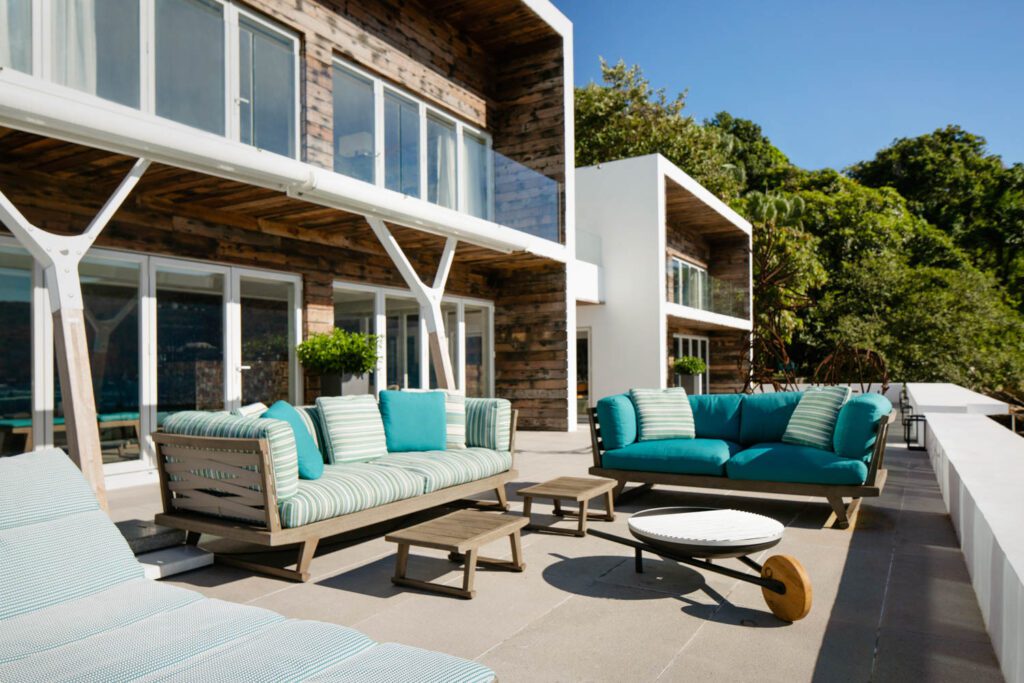 ID: What was your ambition for Club C+?
SL: Club C+ is my gift to Nic. Well, I couldn't give one of my kids a gift and neglect the other! During Nic's tenure at 1957, he did everything; he even swept the floors if required. And I knew that he was interested in the 'B' part of F&B—he has been studying wine for years.
About six years ago, I began smoking cigars. But in Hong Kong, there are very few places to smoke indoors comfortably. My friends would take me to cigar lounges, but the interior design is horrible and the food even worse. I would be served rice dishes not much better than what you get from a food court! So I thought: why not open my own cigar lounge?
NL: I first started smoking cigars with friends, but dad is really my cigar mentor.
SL: During the pandemic, Nic and I hung out as we smoked cigars. We talked about what he wanted to do. I come from an ordinary middle class family. I had to work hard and take risks to get to where I am today. But Nic does not need to start from scratch. I can provide leverage. The most important thing is for him to find something he really wants to do. Club C+ is his baby to grow.
From the beginning, I envisioned Club C+ as a private members club where cigar lovers can have a fun time smoking, dining and conversing. It is not about making money. So if we take money out of the equation, we can control the number of members to remain exclusive.
Then we went about finding the perfect venue. At Club C+, there is a leafy entry from Ice House Street near a pair of historic gas lanterns that feels like a back street in Ginza. We knew it was the space for us.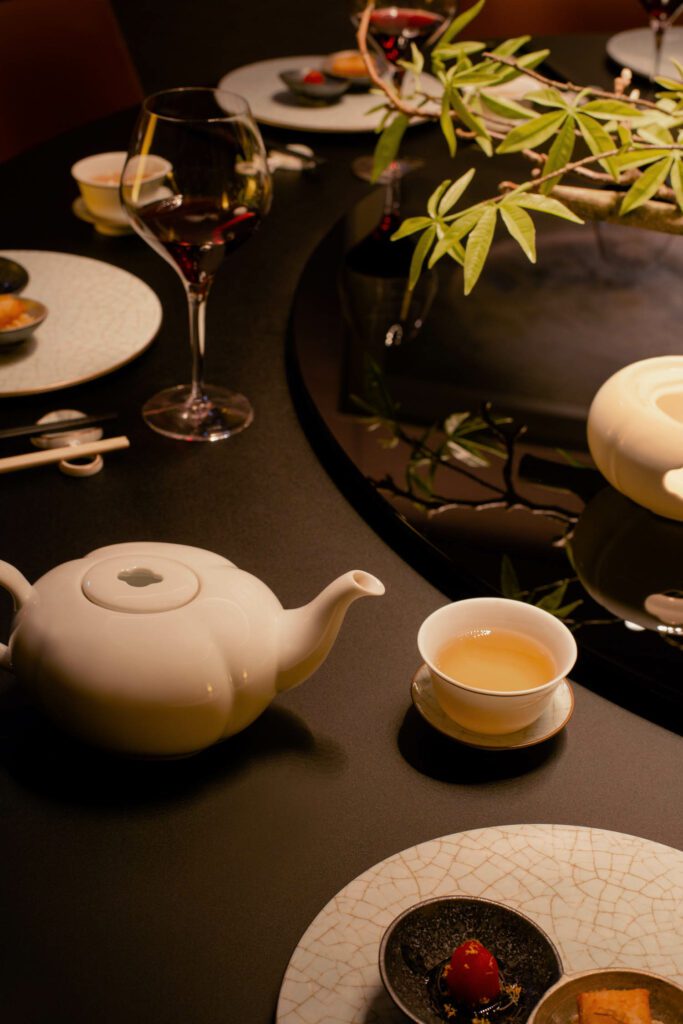 ID: How is Club C+'s ambience supported by its design, furnishings and cuisine?
ID: How is Club C+'s ambience supported by its design and cuisine?
SL: Most cigar clubs are designed like traditional English manors, all wing chairs and dark wood. I wanted to add Chinese elements to the design while still keeping it contemporary. For example, the coffee tables look like tea trays. The sliding glass doors between rooms have a moon gate pattern on them. Rooms open into one another or can be completely closed off. I handpicked Maxalto sofas from B&B Italia, which happens to be represented by Nic's new bride. Everything is subtle, cozy and flexible, so that we can entertain a large group or a couple on a romantic dinner.
Our chef, Angus Chan, comes from the Chinese Restaurant at St. Regis Hong Kong. His dishes are Cantonese—my favorite cuisine—featuring seasonal ingredients such as steamed fish and prawns.
Naturally, for both Club C+ and Ooak, I worked with old friends Alan Chan on the branding and Tino Kwan on the lighting.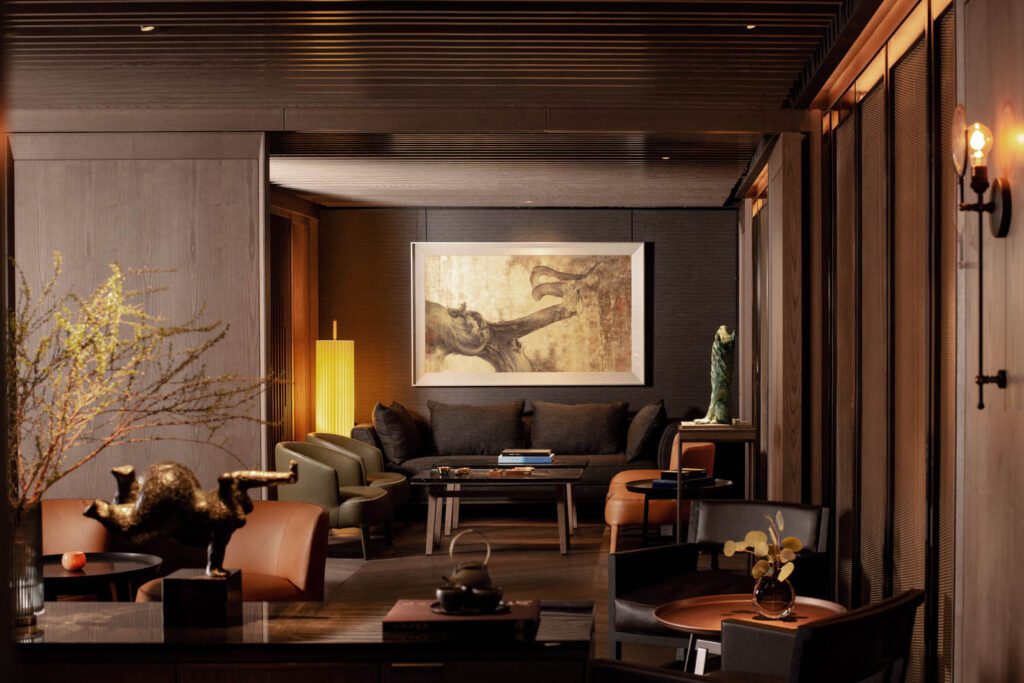 ID: What are some of the challenges and rewards of operating Club C+?
NL: Though I previously worked in restaurants, the service and details involved in a private club are next level. My biggest challenge is also my biggest reward: working with my father. When I was at 1957, he didn't get that involved after the design was completed. We collaborated infrequently. And dad is notoriously difficult to please.
On this project, we approached it from different angles: as father and son, as business partners, as members, and as designer and operator. We kept everything very professional in order to make Club C+ the best that it can be. And the result is a physical product that brought a new closeness to our relationship.
SL: We saw each other more and talked more than ever before.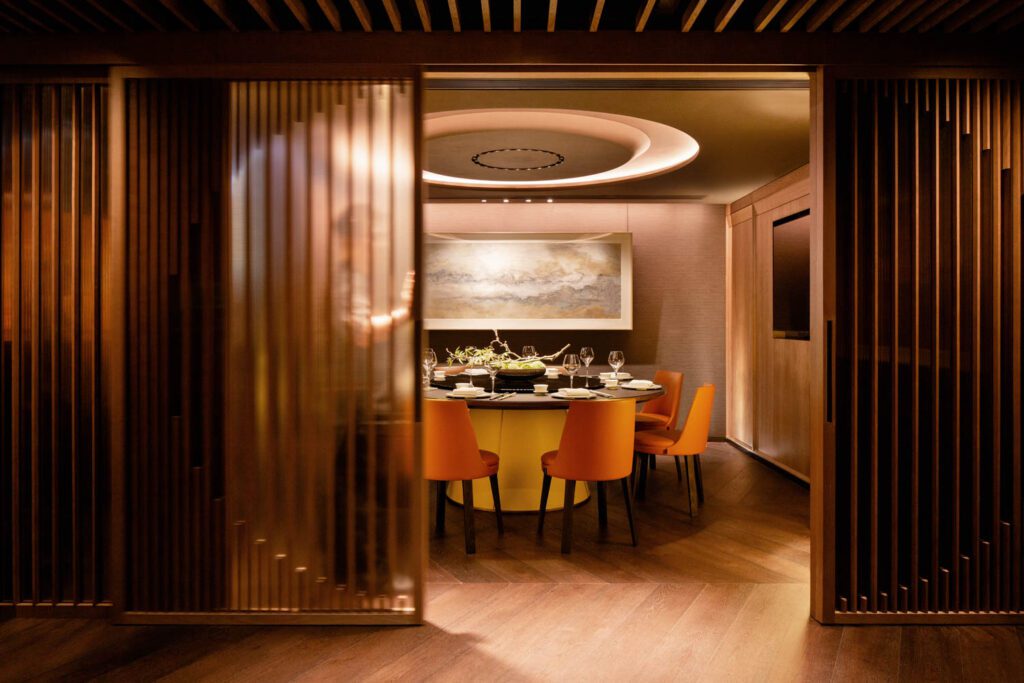 ID: Do you envision Club C+ as a companion to OoaK?
SL: I hope so. While Nic still occasionally helps out his sister, Stefanie remains focused on her menus at OoaK. I hope that in time she will appreciate his efforts at Club C+ and they can share their experiences.
ID: What were your aspirations when you began working together?
SL: Frankly, I was relieved when neither of them wanted to study architecture! I see SLD being about lifestyle. Though neither of my children are designers, we come from the same base. Stefanie is a food architect. Nic is a lifestyle architect. We work on lifestyle projects together.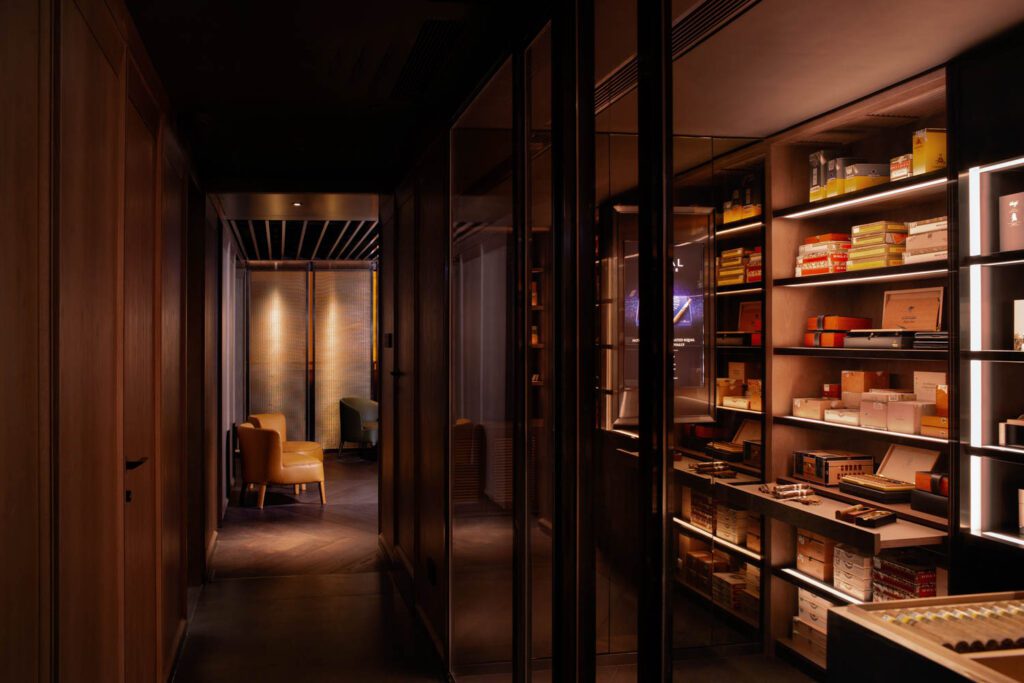 ID: What is your next family project? 
SL: I am working on the interiors of a 72-foot tailor-made catamaran with a Finnish naval architect. We plan to launch our yacht in 2022. Though it is strictly for our family's use, I hope that the manufacturer will see it as a prototype for future yachts.
And we have our Niseko holiday home: OoaK Niseko. I finished it two years ago just before the pandemic hit. I am now exploring how to expand our Ooak and Club C+ brands. I am discussing possible destinations in Shanghai and Tokyo for Club C+.