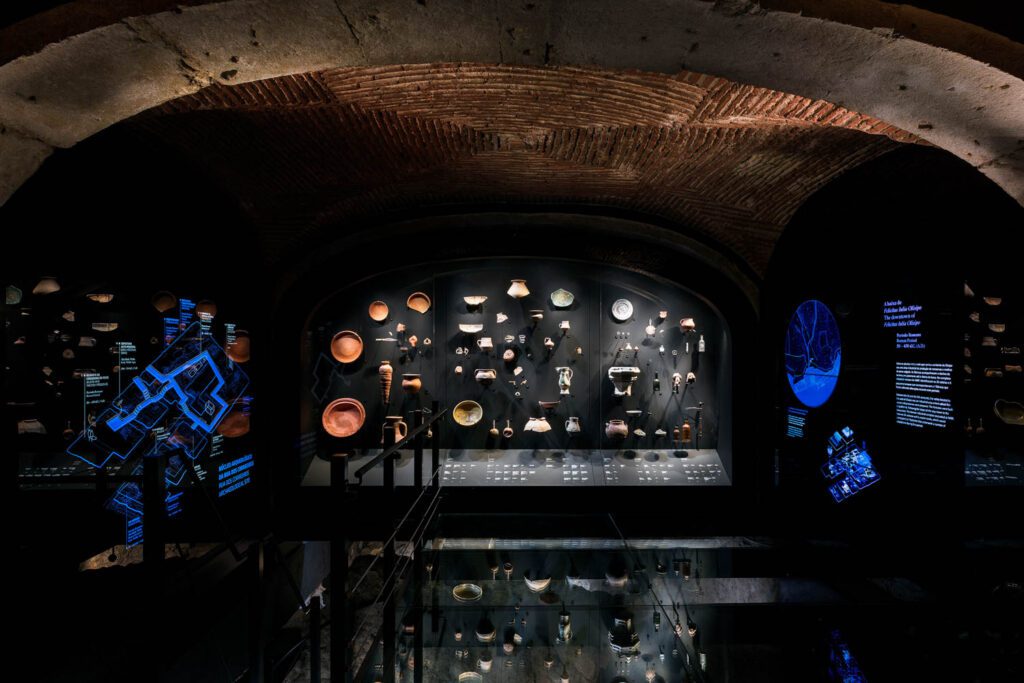 Atelier Brückner's Lisbon Archaeological Museum Arrives
Want to brush up on your Visigoth artifacts? Stuttgart-based scenography experts Atelier Brückner has just made that easier with its innovative and immersive redesign of Archaeology in Lisbon: The Núcleo Arqueológico da Rua dos Correeiros. 
In the middle of the city center, the NARC offers an archaeological journey into Lisbon's past. Located beneath the Millennium bank, the foundation of which sponsors the museum, the archaeological site was opened during excavations in 1991 and 1995 and has been listed as a national cultural heritage site since 2015. It offers access to all of Lisbon's settlement phases—a timespan of more than 2,500 years through the Iberian-Punic, Roman, Visigoth, Islamic, medieval and Pombal periods.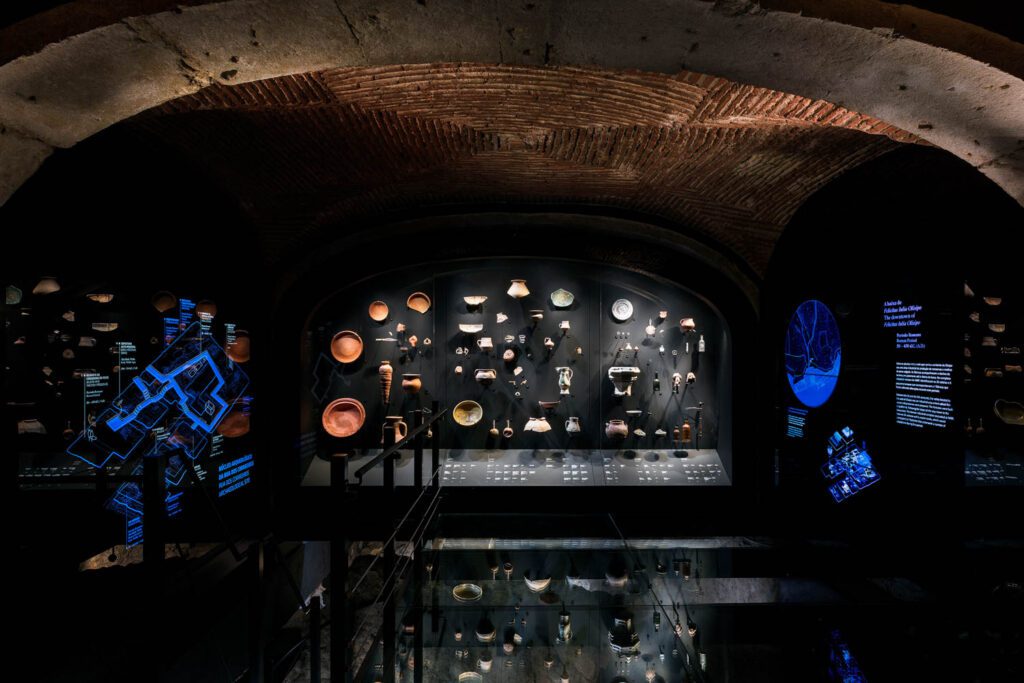 Visitors enter through an overview of the epochs that placed their stamp on Lisbon, combined with a chronological preview of the items in the exhibition: they range from wall remnants of a Phoenician house from the Iron Age to a baking oven that remained in use up to the 19th century. The iconic exhibits of the museum include a shard of earthenware from the 3rd century B.C. that shows a stylized boat. Interactive showcases, presenting the objects found on site, invite the visitors to explore.
Starting from the prologue room, visitors descend into the past. On a guided tour, they experience the dig, passing over a bridge that enables access to the excavation site. The guide, using an iPad, activates light, sound, and informative layers that are projected onto the exhibits in situ, showcasing exactly where they were found. Additional information is provided by animated illustrations on the black glass walls that enclose the space. The glowing blue and white filigree lines stand out in the dark, transforming the dig into a staged setting. 
"NARC is an unusual place where the traditional presentation of time disappears: the past and present experience are connected to each other," says Shirin Brückner, firm cofounder. "2,500 years of history and vestiges of a city that has been filled with life uninterruptedly become an immersive experience."