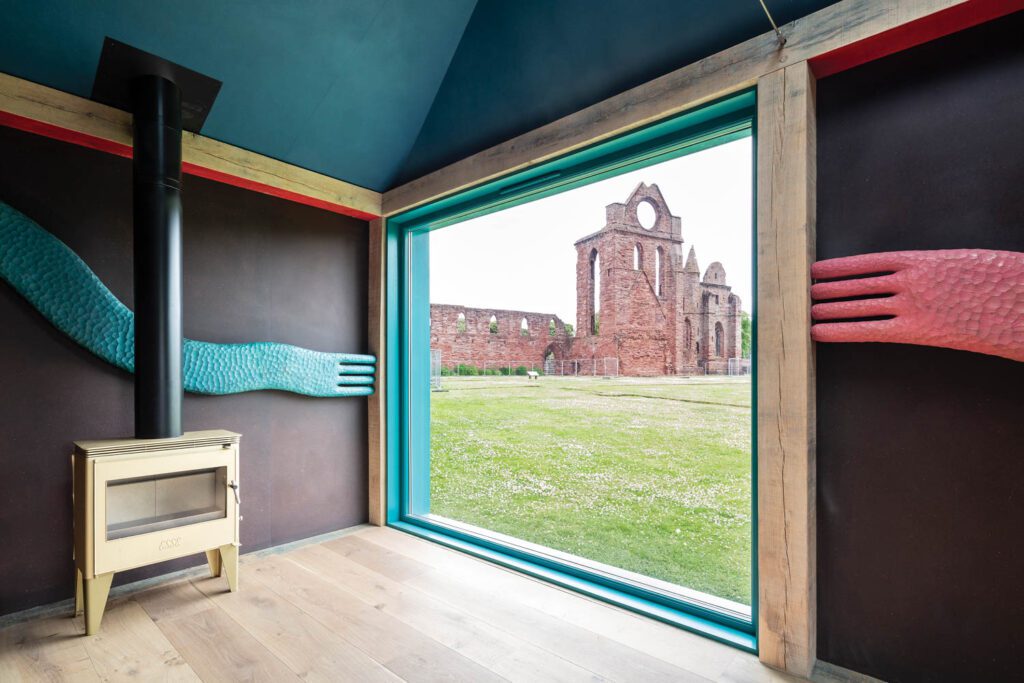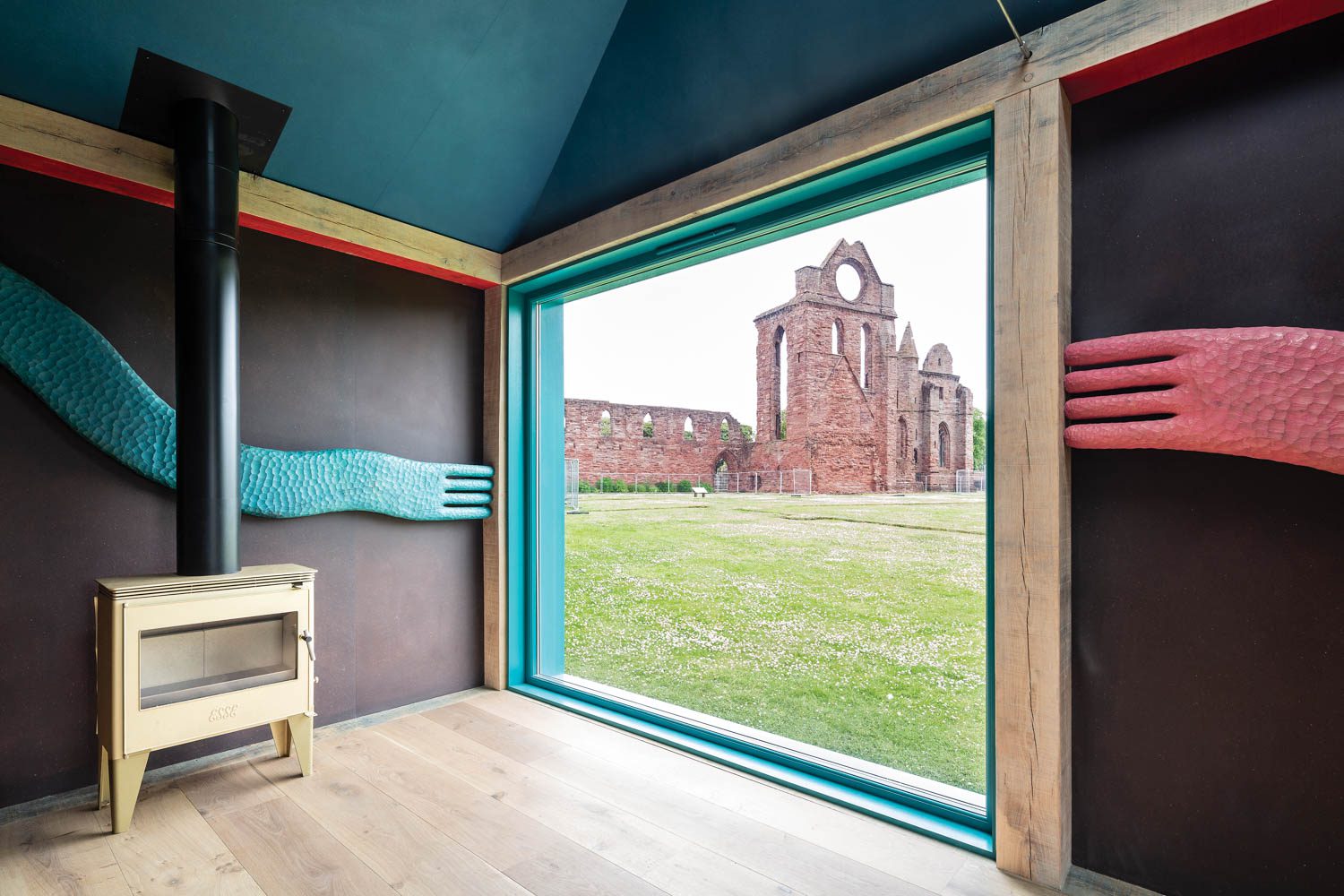 A Tiny Concrete Structure by Bobby Niven Offers Writer Residencies in Scotland
Bobby Niven is an artist's artist. A sculptor who's had solo shows throughout the U.K. and Canada, he also devotes part of his practice to the Bothy Project, a network of simple shelters he's designed across Scotland, each a unique response to the surrounding landscape and an invitation to artists to retreat in them off-grid. So, when it came time to commemorate the 700th anniversary of the Declaration of Arbroath, a document listed by UNESCO on the Memory of the World register that essentially called for freedom from English claims of sovereignty over Scotland, with a small building devoted to creativity on the grounds of the 12th-century Arbroath Abbey, Niven was selected for the commission. "The history includes monks who could transcribe and illustrate documents, even bound manuscripts into books, in the abbey's scriptorium. The ability to read, write, and convey information and document history was as powerful then as it is today. I sought to reflect that activity in the structure's interior," he says.
Prefabricated off-site, the 160-square-foot installation, called The New Scriptorium, was trucked to the 3 ½-acre grounds, sited so that it's generous window frames picturesque abbey views. Mounted on some interior walls are long limblike sculptures in colors inspired by those in medieval manuscripts. Their embrace, the bright of the skylight, and the warmth of the woodburning stove should help to inspire writers during their one-month residency.