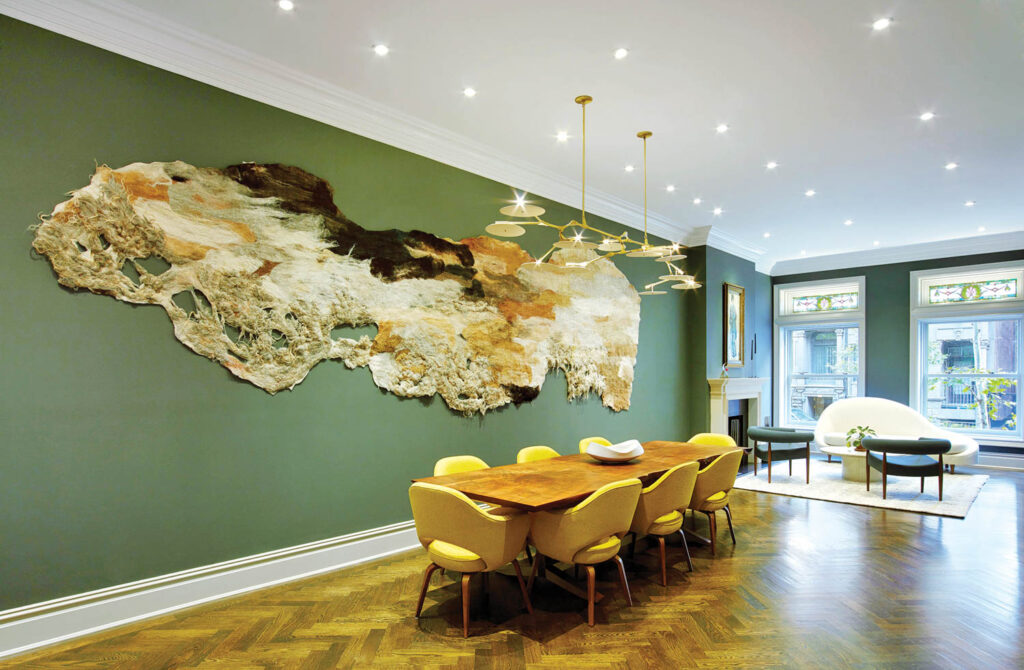 Claudy Jongstra: 2022 Interior Design Hall of Fame Inductee
Dissatisfaction with working in the fashion industry was a major career catalyst for Dutch textile designer and artist Claudy Jongstra. "We had to produce eight collections a year so there was no time for refinement or aesthetics, it was just machinery, production," she recalls. The endless turnover in fabrics made her unhappy, too. What she had loved about fashion as a little girl, whose mother made the family's wardrobe out of "beautiful fabrics," and as a young woman studying fashion design at the Utrecht School of the Arts, was the freedom it provided. "By making your own clothes, you develop your own identity and individuality, and it gives you a feeling of independence."
Claudy Jongstra Discovers a Passion for Textiles
Visiting a 1994 exhibition at the TextielMuseum in Tilburg, Jongstra was bowled over by a traditional nomadic yurt. "It was literally a house made of felted wool," she says, still sounding excited so many years later. She quit her fashion job, got work cleaning offices in the evenings and, locked up in her Amsterdam atelier, devoted herself "to finding out everything possible about this material." Two years later she showed the results of her labors to the curator of that exhibition. "She immediately purchased four pieces for the museum collection," Jongstra says. "That's when I thought, Okay then, this is really the path I have to go down." So Jongstra spent the rest of the decade creating innovative felted materials that spanned the categories of art, craft, and fashion. John Galliano, Donna Karan, and Christian Lacroix used them in their clothing designs, and the Jedi knights in Star Wars: Episode 1—The Phantom Menace wore coats made of her felt.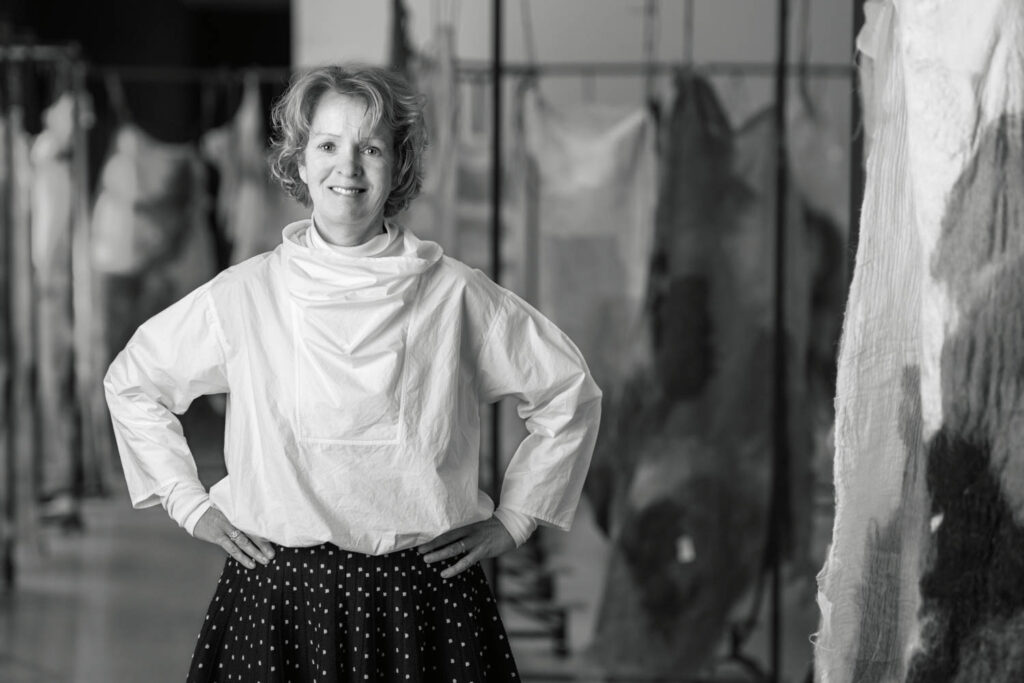 In 2001, wanting to work on large-scale pieces and control all stages of the production process, including growing her own wool, cultivating plants for natural dyes, and following sustainable artisanal practices, Jongstra moved her business to rural Friesland in the northern Netherlands. There, she not only set up a design studio and atelier—and began earning public commissions from such heavyweight firms as Deborah Berke Partners, Gensler, Reddymade, and Tod Williams Billie Tsien Architects—but also established a flock of Drenthe Heath sheep, an ancient breed that lives on heathland, "maintaining it in a very natural way," she explains. "Their quiet life is reflected in the quality of the wool—it's shiny and has long fibers, you can see it's healthy and vital."
The same could be said for the plants Jongstra and her team grow for dyeing the wool and other fibers she then felts. Frustrated by the toxic pesticides and chemicals used in commercial vegetable-based pigments, which also cause variations in color quality, she created her own biodynamic botanical garden to propagate heritage plants. Over the years she has recreated ancient recipes for many hues, including centuries-old Burgundian black—a warm, complex shade incorporating walnut, indigo, woad, and madder root dyes—which was showcased in Viktor & Rolf's 2019 haute-couture felted-wool collection. She has also revived a distinctive red Rembrandt used, which is made from madder root. "It takes three years to grow and two to dry before it's ready," she says. "But it's worth the wait because you get a top-quality product."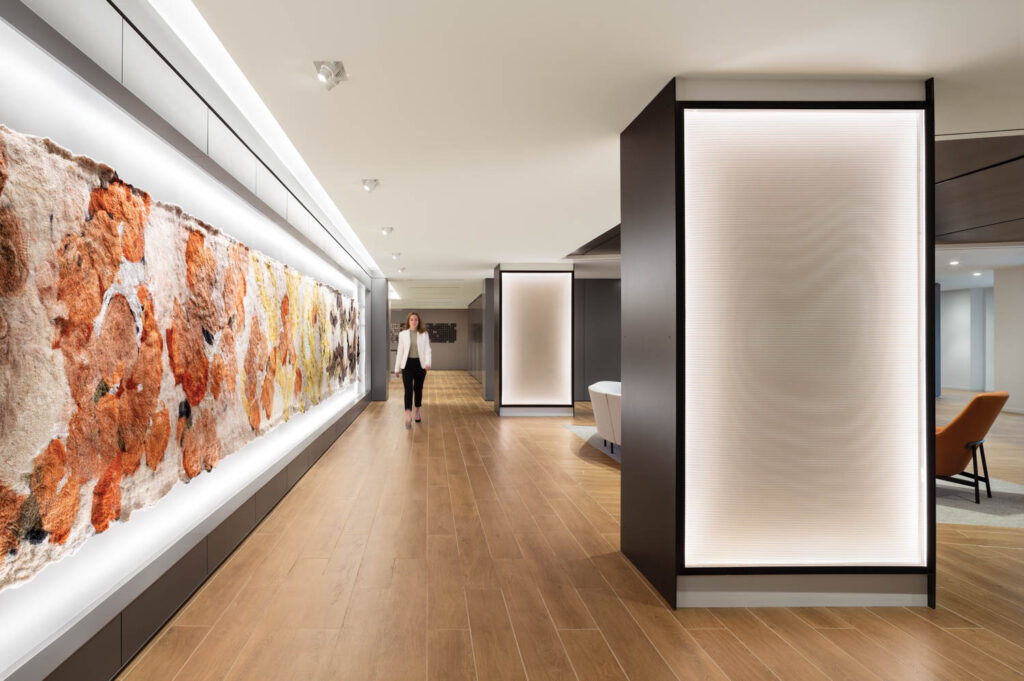 Today, Jongstra's enterprise spreads across two sites, not far from one another. The first centers on agriculture, with a farm, bakery, garden, and greenhouse; it's here that the dye plants are grown. The other location, where the emphasis is on craftsmaking and research, is a compound of mostly cottagelike buildings housing the atelier, design studio, dye workshop, accommodations for four interns, and Jongstra's own home. The newest addition is a modern building acquired from the neighboring carpenter. It has been renovated with recycled materials as a place of learning, sharing, and experimentation that Jongstra calls Loads, in the sense of filling up or enriching. While not a school, per se, Loads is dedicated to "transferring ancient knowledge to the younger generations," she notes, the art and craft of "weaving, spinning, making, slowness, all related to wool, of course." It runs a four-day workshop tantalizingly named Farm to Fiber to Fashion.
In the same knowledge-sharing vein, Jongstra has started to collaborate with farmers in Spain who want to transition to alternative crops such as flax, hemp, and plants for natural dyes. "The traditional farm is not the farm it was," she observes. "It is a place where people can meet—scientists, designers, artists, co-creators—and that the farmer can diversify and have an impact on biodiversity." This is more than savvy agricultural management. "Understanding the cycles of nature and developing holistic processes helps you feel less alienated," Jongstra believes, so this ethos becomes an antidote to a world that she regards as having become too complex.
Does wool still hold surprises for Jongstra? "It's a lifelong journey, with lots of side roads," she says with a smile. One such byway has led her to explore what can be done with all the waste produced by the wool industry. "In the Netherlands alone some 1.5 million kilos of wool are burned annually because we don't value it and because shipping to Asia is too expensive," she says. Over the past three years, she has developed an industrial woven textile made from wool waste—incidentally her first foray into weaving—which is produced in the northern Netherlands from yarns spun in Donegal, Ireland, because there are no Dutch spinning factories anymore. Jongstra and Stefan Koper have established an initiative called Weved, which collaborates with designers on creating products using the textile. It has already partnered with the social design brand Re-gained and Studio Floris Schoonderbeek, both of which launched new pieces of furniture incorporating the fabric at this year's Salone del Mobile in Milan. And to think the journey started with a humble yurt.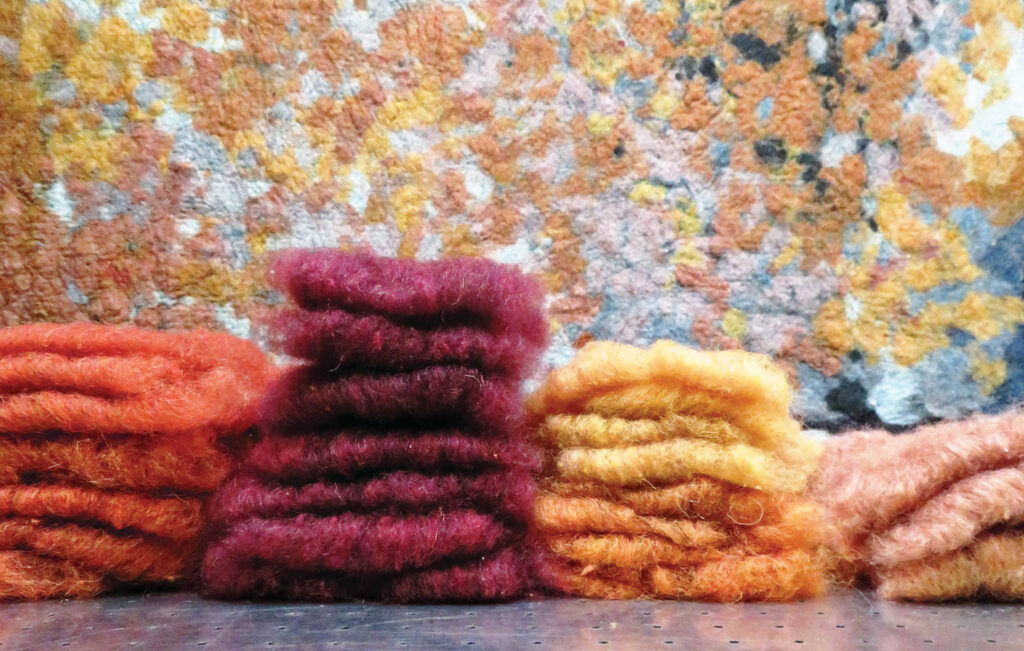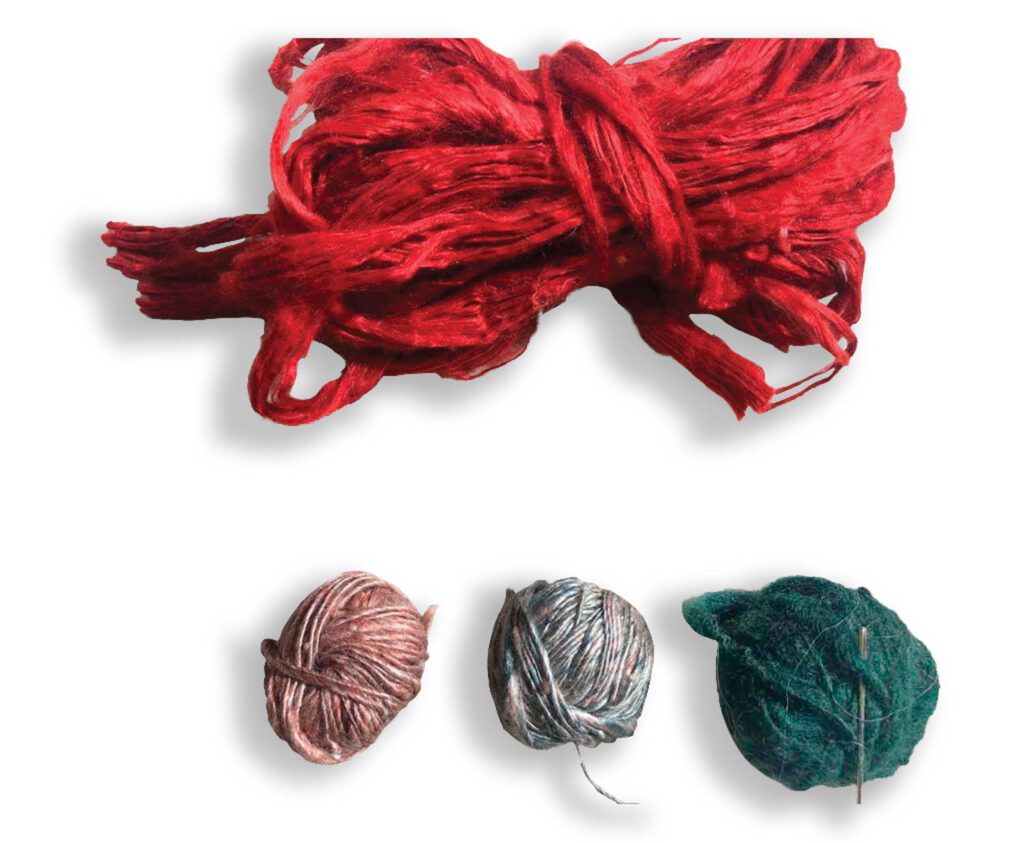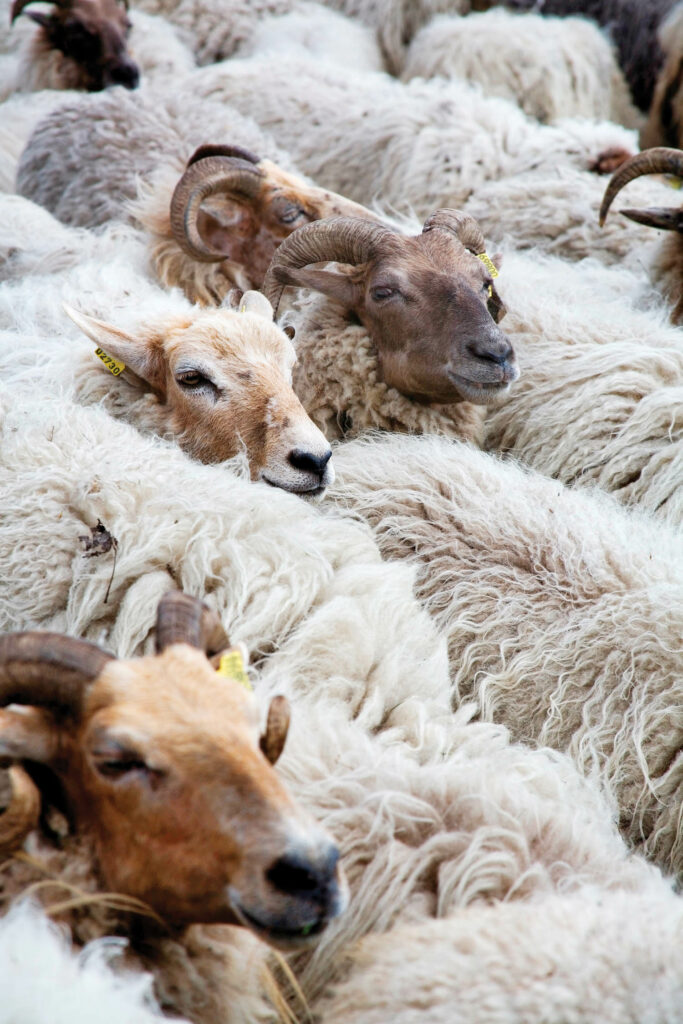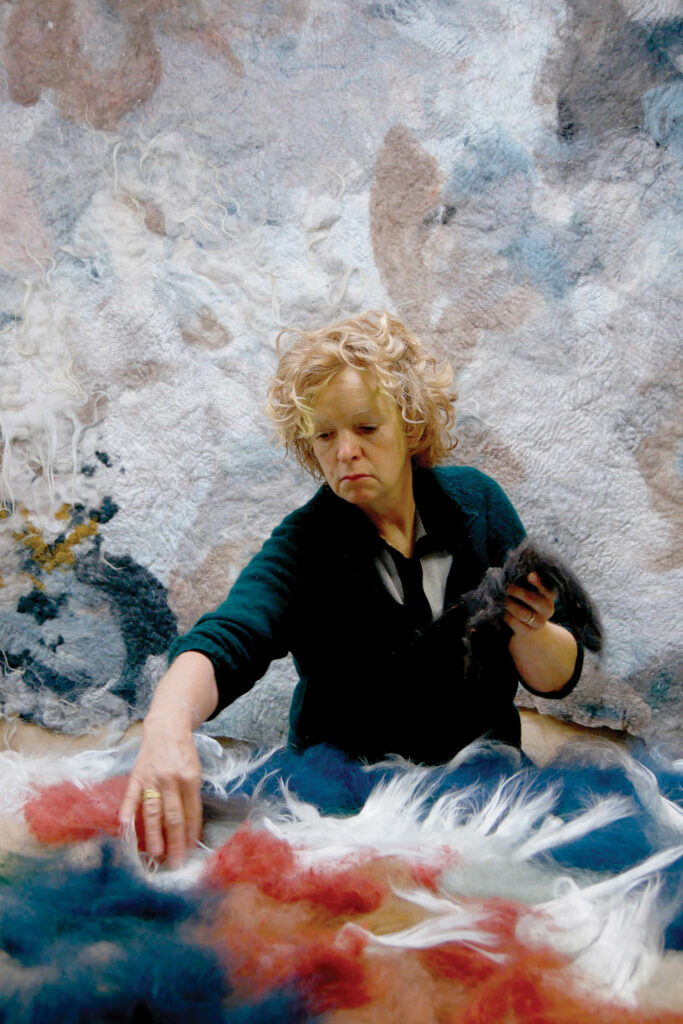 The Work of Claudy Jongstra Studio On Display Around the World