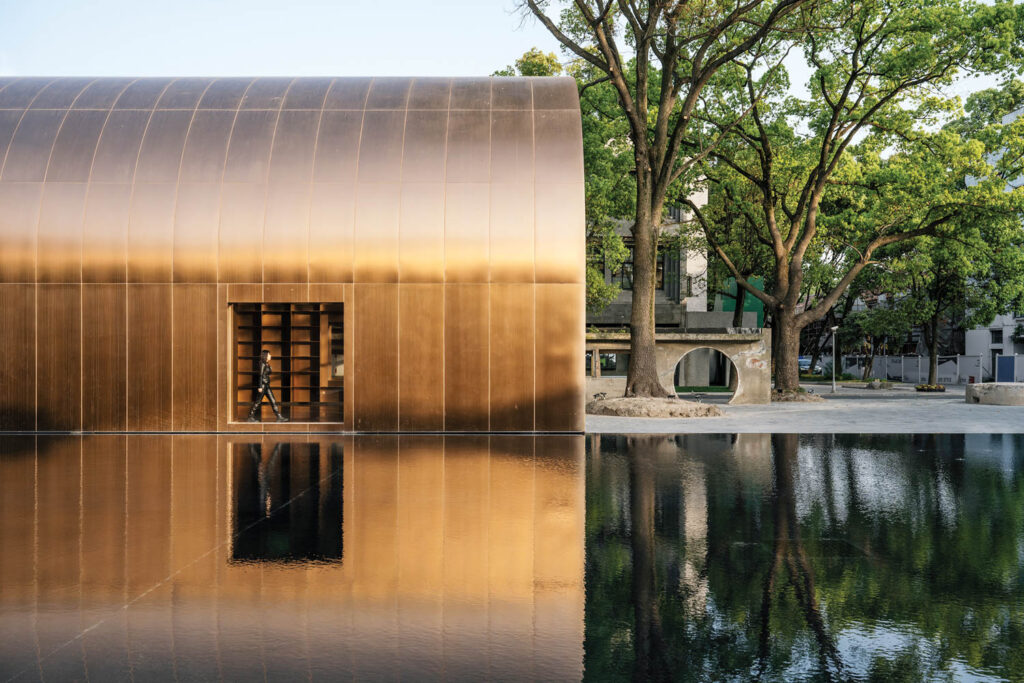 A Multiuse Shanghai Building Fuses Shelter and Shipbuilding
Shelter and shipbuilding inspired Copper Blockhouse, a sleek fortress of a multiuse building in Shanghai by Wutopia Lab.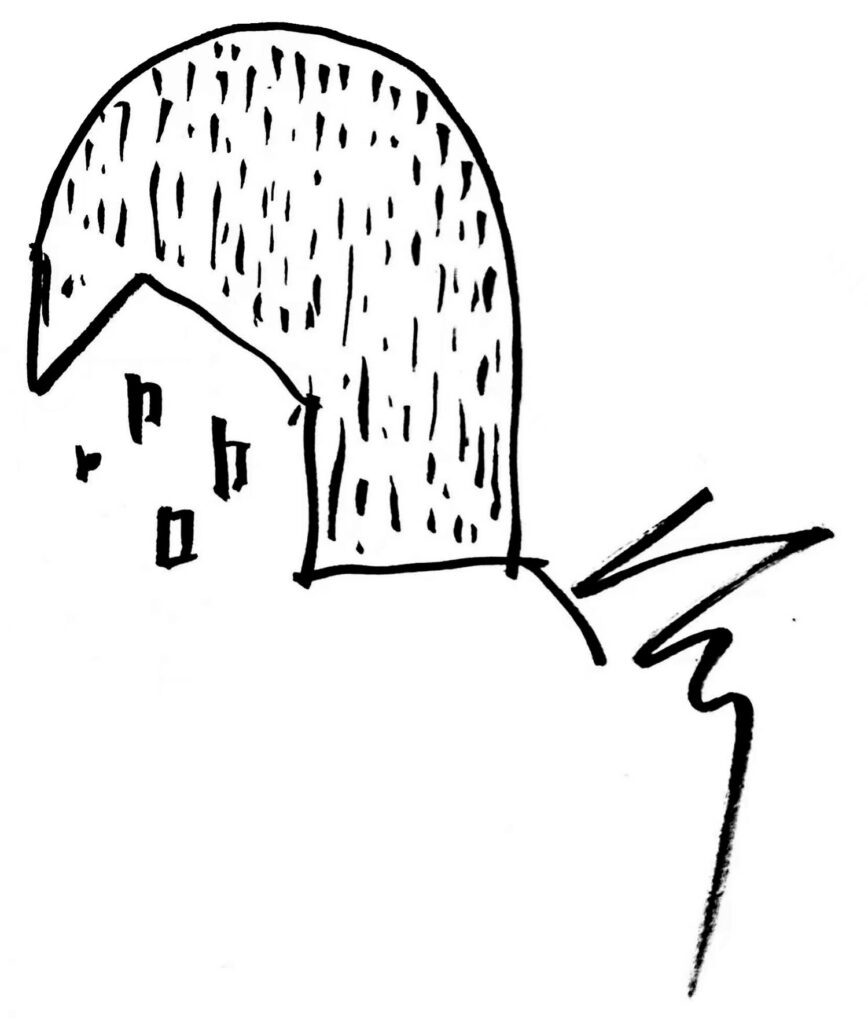 Wutopia Lab chief architect Ting Yu's painting shows the concept for the Copper Blockhouse commercial building, its shape borrowed from the air-raid shelter that previously occupied the Shanghai site.
A Commercial Building Made of Copper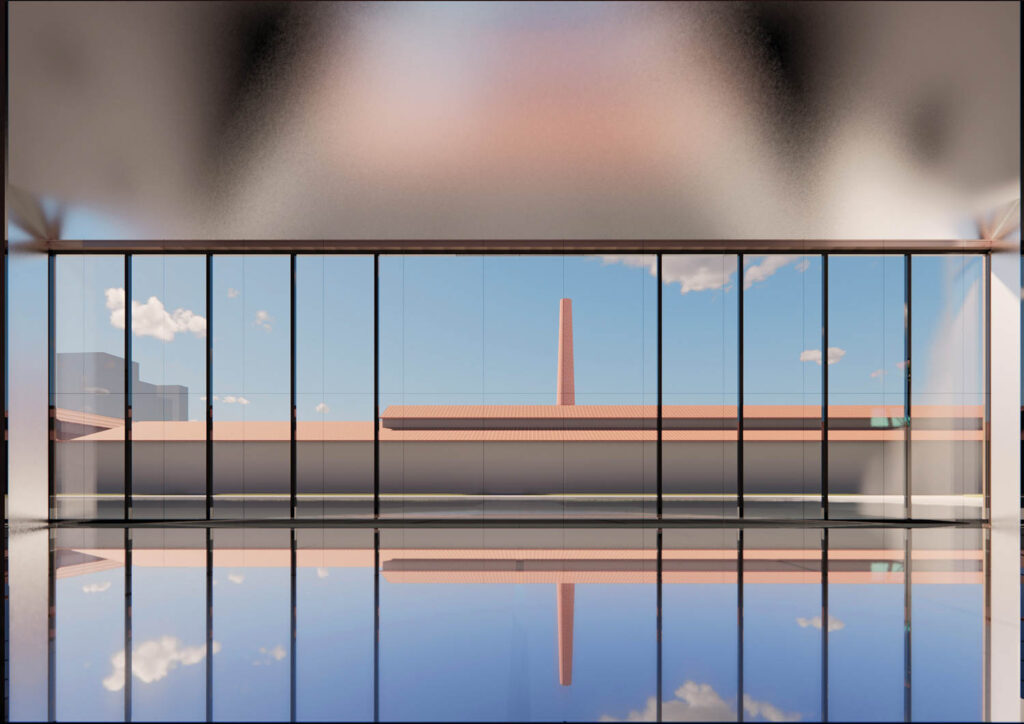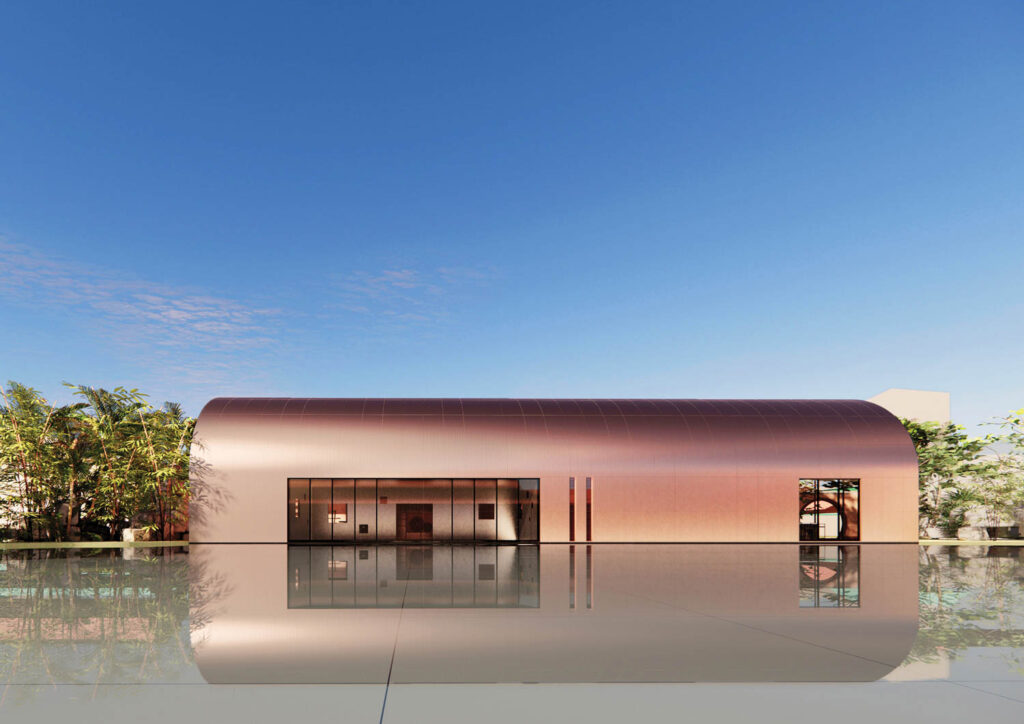 Sketchup software models show the copper-and-glass exterior and steel-framed windows of the 4,360-square-foot project, the heart of the 1½-acre creative-industry campus for Wutopia client Shanghai Jiayun Investment Management Development Co.
An Autocad rendering shows the small hut inside the building, which would be made from stainless steel and house a café.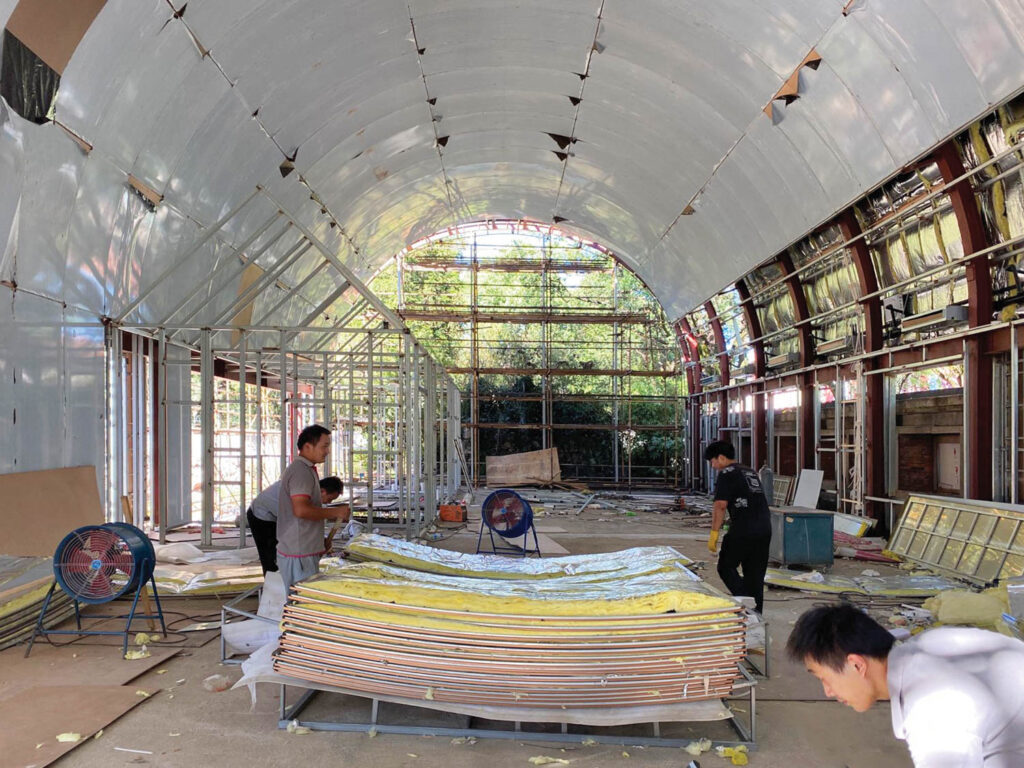 Over the course of nearly two years, workers built the struc­ture, placing insulation sheets between copper plates.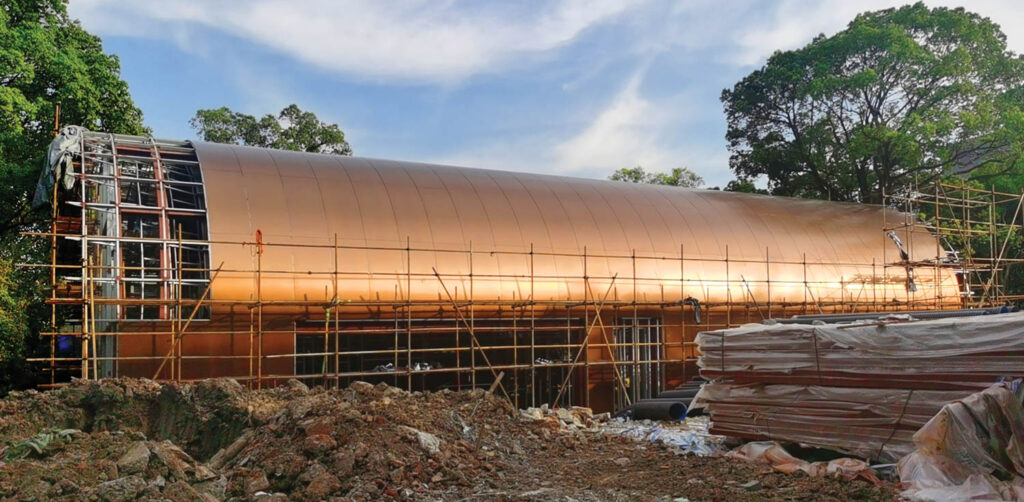 Those plates sheathed both the inside and outside of the welded structural steel frame, a process similar to shipbuilding.
The Making of Copper Blockhouse
24 designers, construction workers, site managers, and specialists led by Wutopia Lab chief architect Ting Yu
2,900 linear feet of stainless steel
Eight months of design
18 months of installation
17,760 linear feet of copper
The open main hall of the Copper Blockhouse is used for product launches, presentations, and exhibitions for Shanghai Jiayun Investment Management Development Co.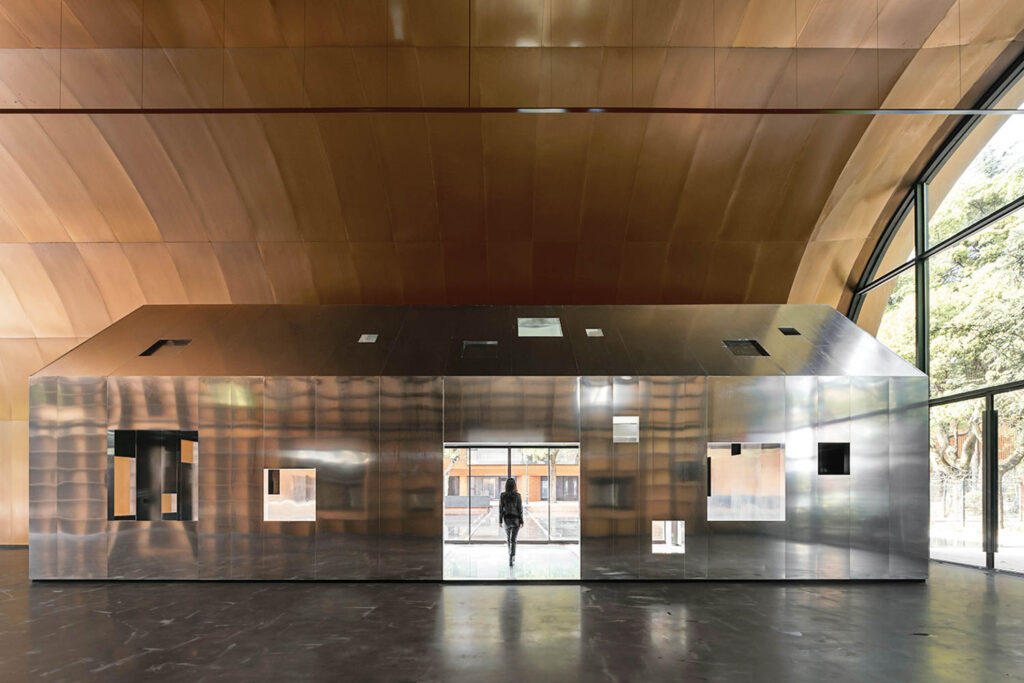 The stainless-steel hut contains a small café, kitchen, and restroom.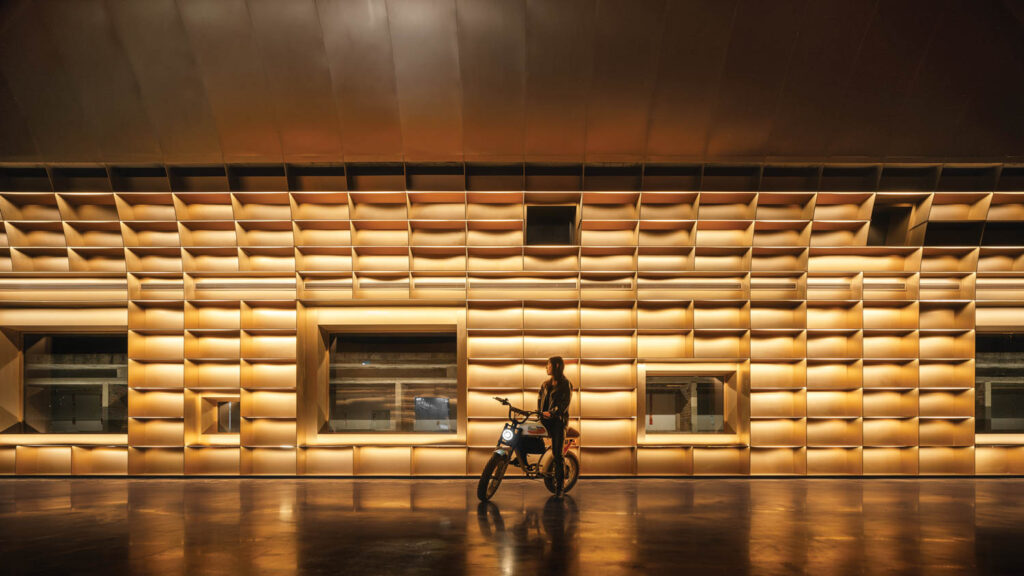 There are 1,670 square feet of floor-to-ceiling shelves, lit by integrated LEDs.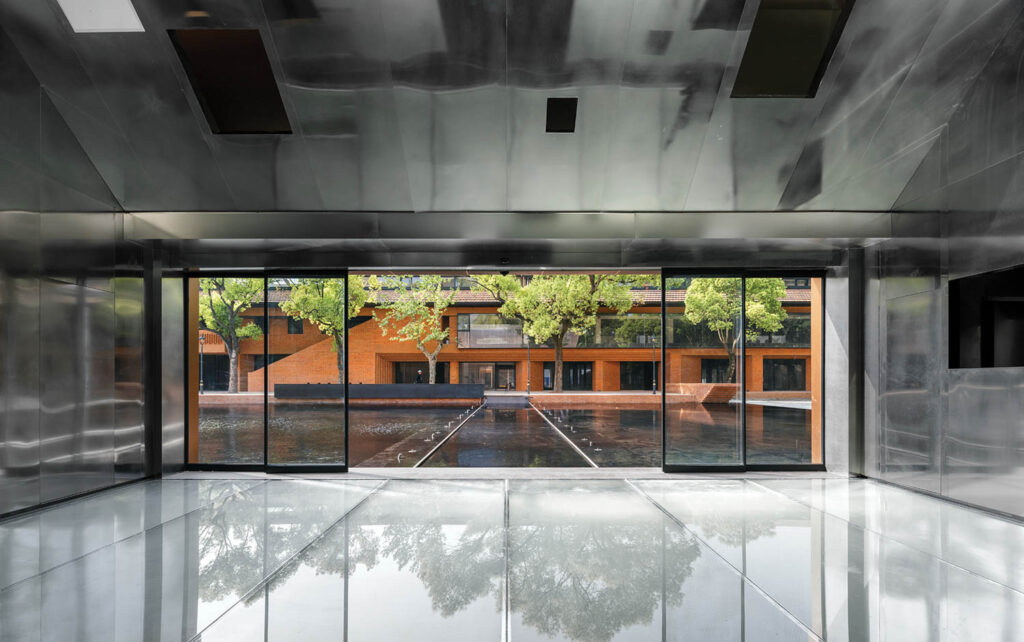 The floor is coated in microcement.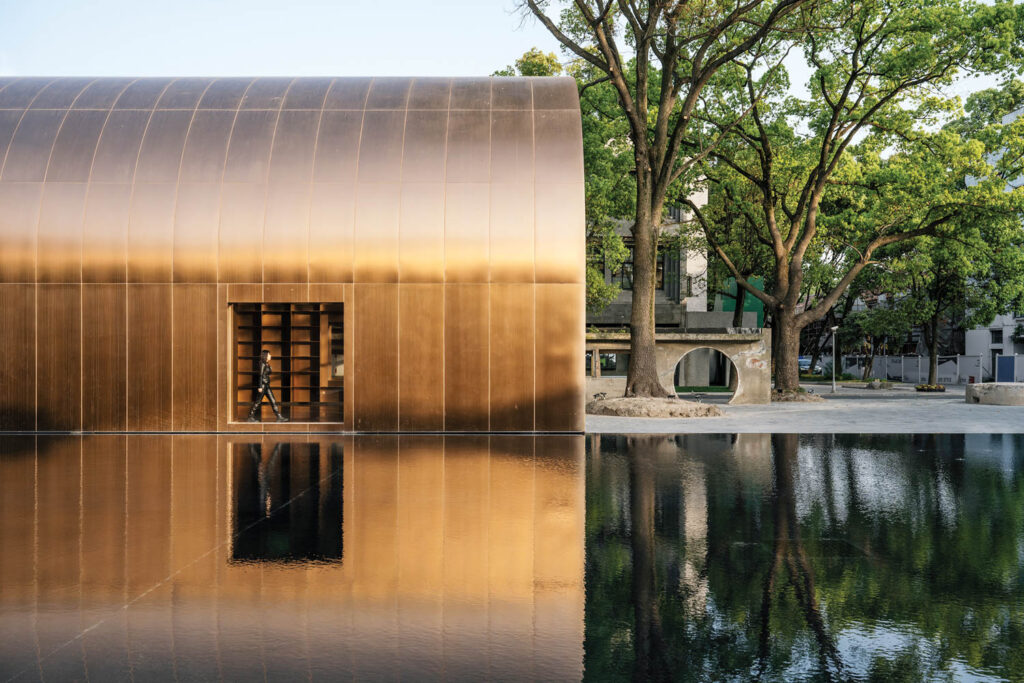 Yu refers to the exterior as the "full metal jacket," also the name of Stanley Kubrick's Vietnam War film from 1987.