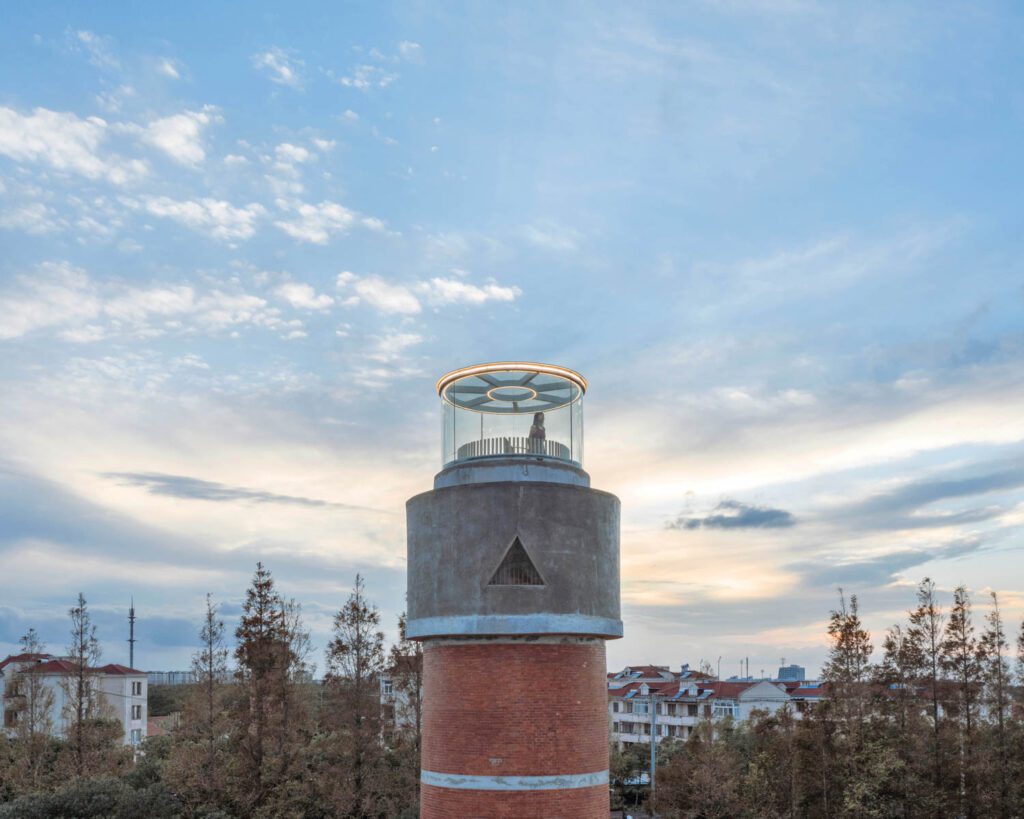 Wutopia Lab Breathes New Life into a 1970s Watertower on the Chinese island of Chongming
It was supposed to be a café. That was the original plan for redeveloping the abandoned water tower on the Chinese island of Chongming, north of Shanghai. The client requested a space that would complement an adjacent conference center, which itself was built in an abandoned mill, and tapped local firm Wutopia Lab to conceive it. But before the project could get underway, designer and Wutopia founder Erni Min fell ill. As it was during the pandemic, it was a mixed blessing that her architect husband and firm cofounder Ting Yu was allowed to accompany her to the hospital. When Min emerged from treatment and Yu resumed work on the project 40 days later, his perspective had radically changed. Now, a café felt too trivial.
The site was once a state farm, a government-run agriculture project undertaken in the 1970s to support Shanghai's booming population. Young people from the city were drafted into a militaristic operation that demanded hard labor under brutal conditions. To build a café here, Yu thought, would whitewash history. "Flashy consumer spaces can be a mask," he says. "They cover up the memories and struggles of ordinary people." Those forgotten farm workers reminded him of the doctors and nurses that tended to his wife during her illness. So he and Min came up with an idea for, as she puts it, "a memorial to all the ordinary people who perform heroic acts in desperate times." Thus, the Memorial of Everyman was born.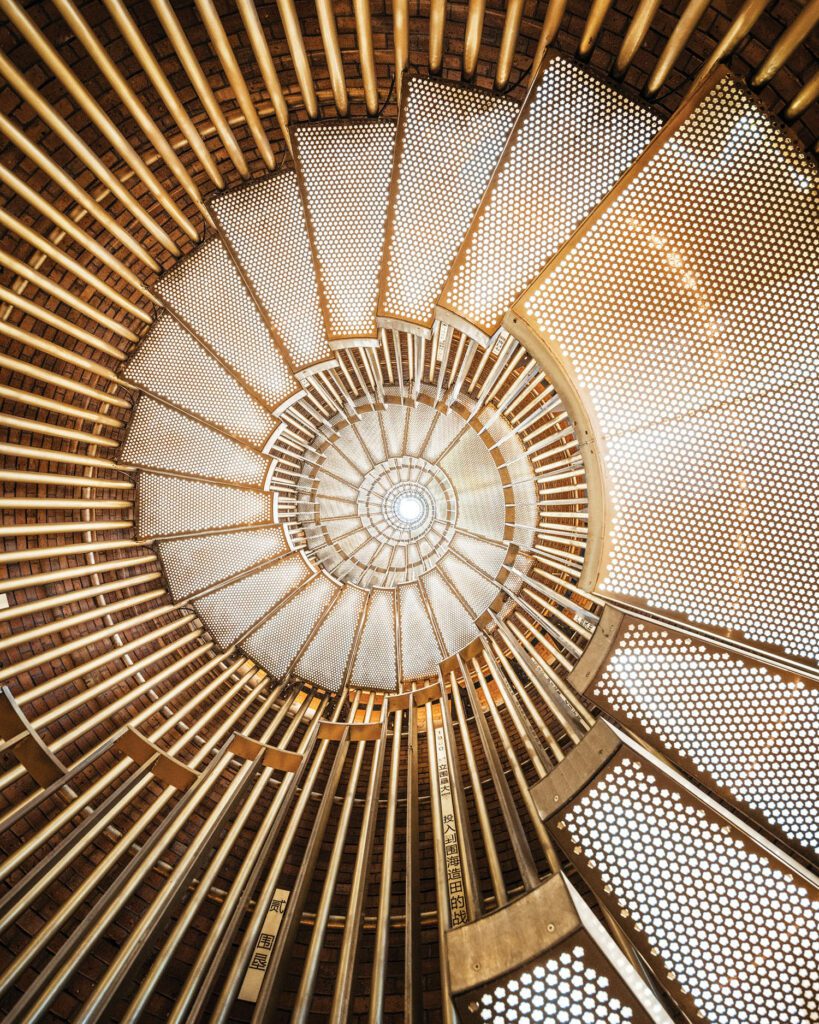 The 67-foot-tall brick tower, which has sat unused for three decades, was first reinforced to ensure stability. A new, self-supporting steel structure was then constructed within. A total of 84 electroplated rods, selected to be as thin as possible, span its length. They support 100 floating steps, each representing a year, with the whole staircase symbolizing a century of progress. At the top is Yu's favorite part of the 270-square-foot project: the observation deck. One large piece, a glass enclosure, was lifted by crane and gently lowered onto the tower's top, where a reservoir of drinking water for farm workers was once held. A halo of light comes from a soft strip of LEDs, its wires hidden in a thin tube of mirrored stainless steel. From here, visitors can now look across the acres of farmland over which citizens once toiled.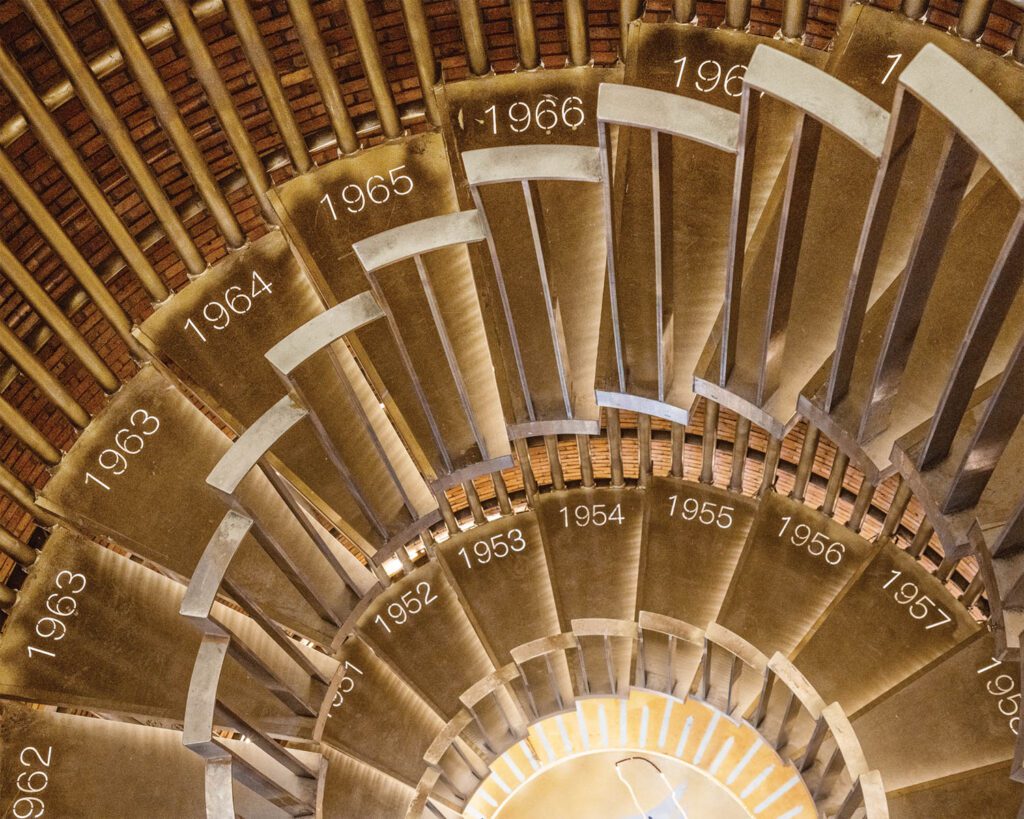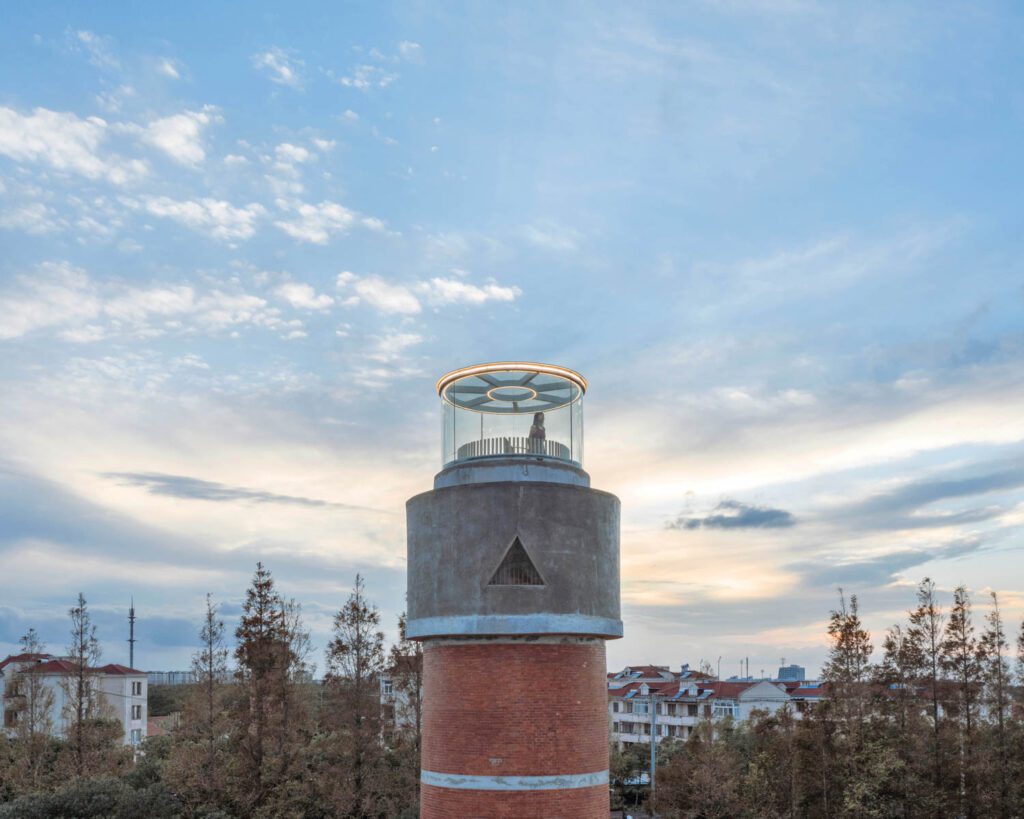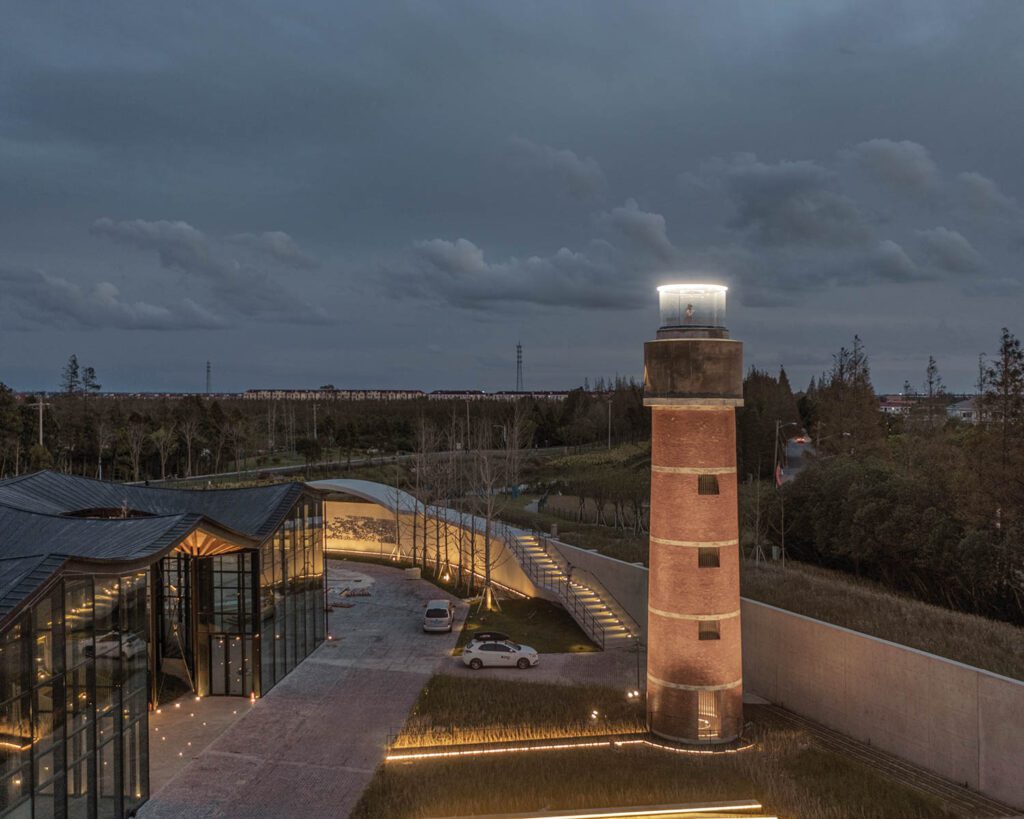 PRODUCT SOURCES
THROUGHOUT