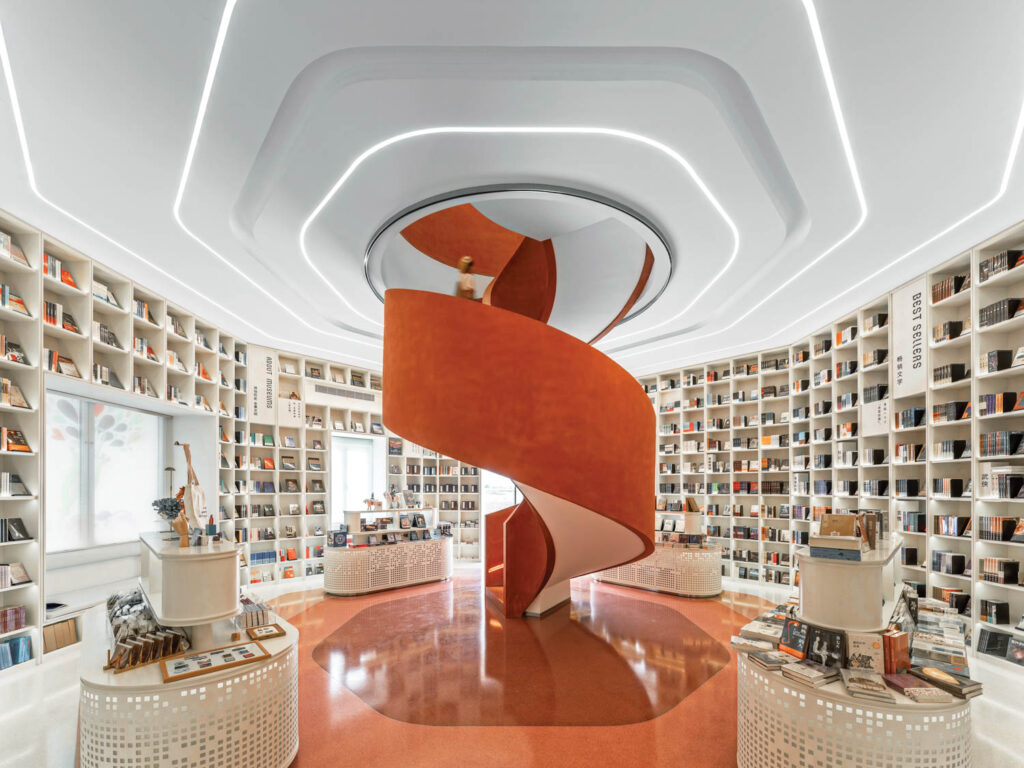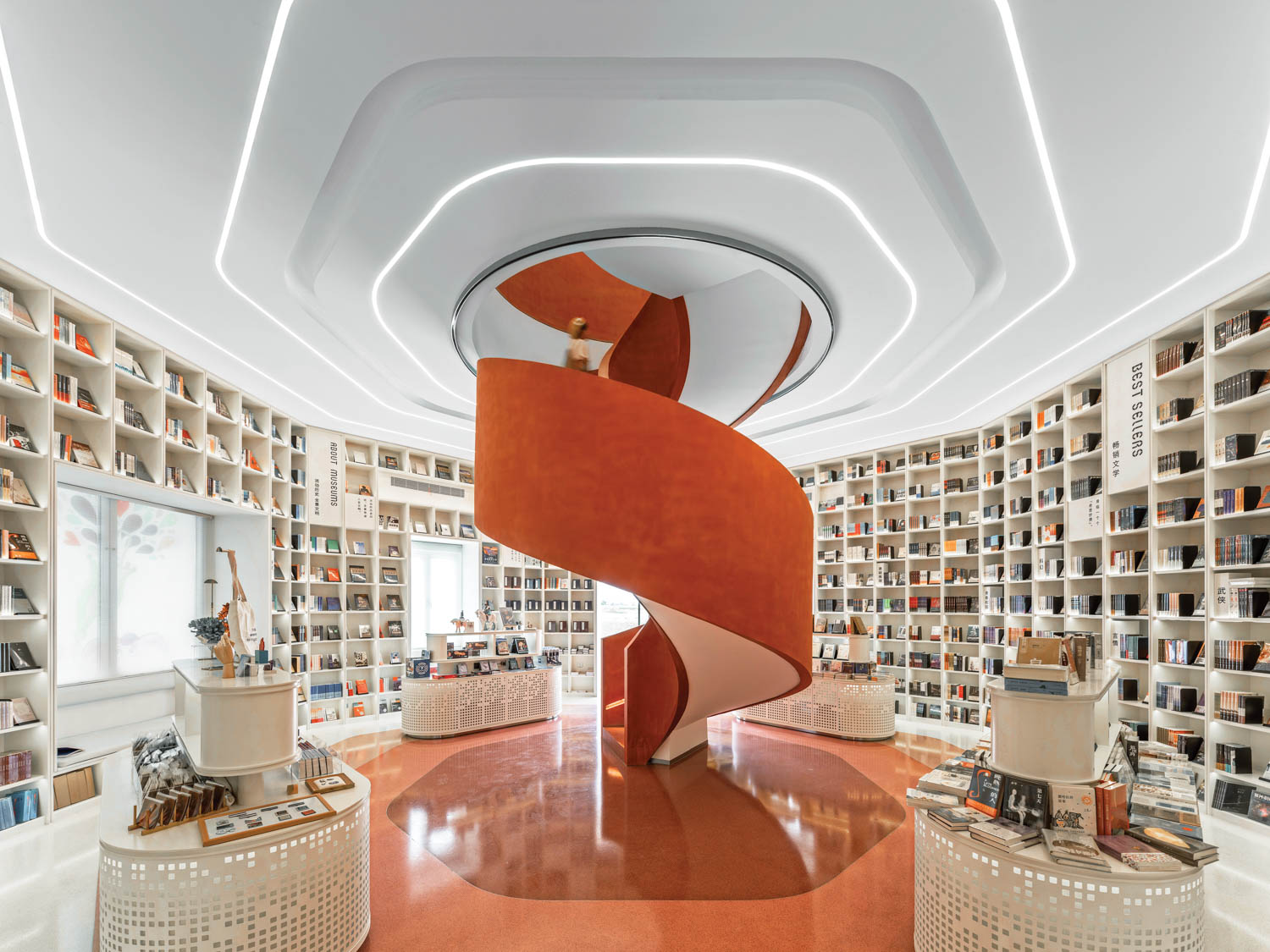 Wutopia Lab Creates a Whimsical Bookstore in Yancheng, China
Yancheng may well be worth more than its weight in salt. For the past two millennia, the Chinese city's natural river salt reserves have seasoned Jiangsu province's many celebrated dishes. In fact, its name literally translates as salt city. North of Shanghai, Yancheng's development has progressed at a more temperate pace when com­pared with its glamorous neighbor despite a population of over 8 million. But for architects such as Ting Yu, founder and principal of Wutopia Lab, the city offers much room to experiment—and is the perfect place to unleash his creative prowess in experiential retail design at a parent-child branch of Duoyun Bookstore.
At first, however, Yu was hesitant to take on the 18,300-square-foot project. Recently completing the award-winning Taizhou outpost of Duoyun, he was worried he might be typecast as a bookstore designer. But the city's potential was one factor in changing his mind. "Yancheng has a long history, rich resources, and is developing rapidly," Yu begins. "But it's in need of fresh blood to bring it in line with the rest of the world."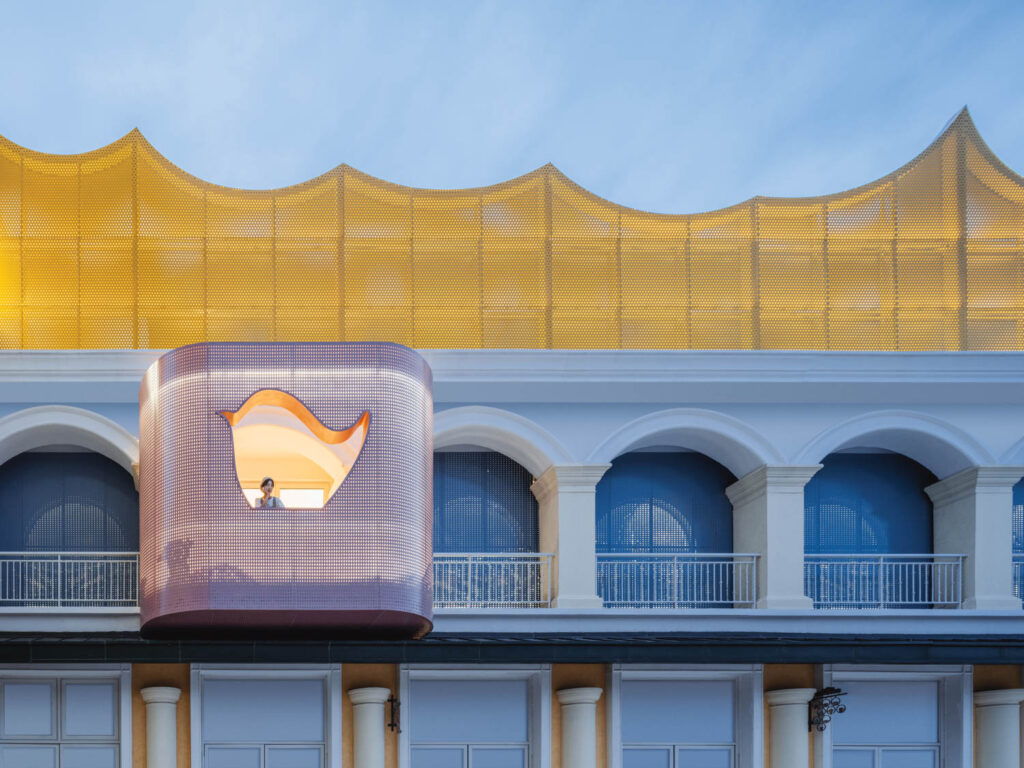 A Touch of Imagination Brings the Duoyun Bookstore to Life
Another swaying factor was the work of Italian illustrator Cristina Làstrego, whom Yu discovered upon his first meeting with the project's developer, Jiangsu Spring Blossom Cultural and Creative Town Cultural Tourism Industry Development Co. Over the past four decades, the 82-year-old artist and her partner Francesco Testa have produced more than 170 books for children that have been adapted into films and online media.
"I was deeply impressed by the imagination of Làstrego—her gorgeous scenes are very moving. I felt I could use her works to create a fairy-tale bookstore and retain a sense of innocence to take customers, young and old, back to a pure place in their hearts." So Duoyun Bookstore, which has six shops through­out China, and Jiangsu Spring Blossom joined forces for the venture, as the latter holds the intellectual property rights for Làstrego characters such as Mirò the Cat and her animated films The Creation and The Circus. "Mirò is famous in Italy but not China, so we had to introduce the animation to Chinese customers through the design," Yu says. But rather than literal depictions of the characters, he simplified Làstrego's meticulous details to yield whimsical spaces that play with scale, creating a childlike wonder for visitors of all ages.
Yu initiated his scheme on the exterior of the bookstore, which occupies an existing three-story building near a wetland park, sited so that it captures views of the greenery. Wutopia Lab envisioned the facade as a fantastical maritime landscape with yellow elements recalling the motion of waves and a red structure resembling a ship docked at port. To these, Yu also added a pair of enclosed balconies, their lilac enclosures of perforated-aluminum laser-cut with a pared-down bird or cat shape.
Inside, the store consists of a two-story retail area, a café, and a children's area. The entry is an elongated tunnel of perforated red aluminum that transports customers into a new world. It opens into what's called the skylight book tower, an octagonal space with a red spiral staircase that leads up to a cupolalike nook. Both levels of the tower are lined with built-in shelves holding thousands of books for adults as well as Duoyun merchandise like stationery and tote bags.
Adjoining the tower is the Cloud Terrace café, a double-height eatery consisting of interlocking circular spaces capped by a ceiling of brushed aluminum. Three lighting systems—round ceiling lights covered in luminous film, concealed LED strips, and LEDs imbedded into troughs—imbue an otherworldly quality. A second spiral staircase extends the café to the third floor, where there's a terrace fronted by a perforated white balcony.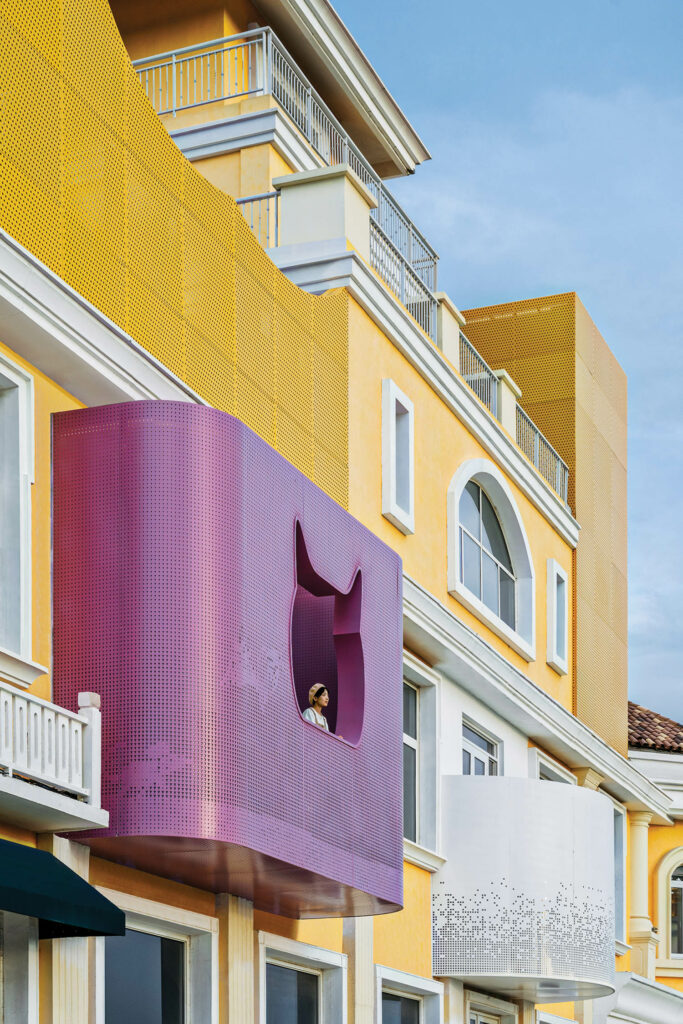 The Bookstore Design Invites Guests to Stay Awhile
The Oceania Drawing Library on the opposite end of the café is a large open activity space for children that also accommodates workshops and exhibitions. It encompasses four smaller, stand-alone rooms dubbed illustrated book houses that are filled with children's books. These structures feature different laser-cut entries in the shape of animals adopted from Làstrego's The Creation. Each one employs different-colored perforated panels while their interiors are uniformly white with built-in benches—tranquil environments to browse books in. A terrace at the end of the second floor is furnished with a red aluminum tent in a nod to one depicted in The Circus; Wutopia's version has a custom carousel inside it.
Duoyun is a pioneer in China's retail book arena and leads the trend in combining sales with food and beverage, education, and exhibitions. To gel together the many disparate areas, Yu looked to another children's literary character: Peter Pan. "At the end of the story, Wendy can never go back to Neverland, but the tale left a strong impression," he says. "Duoyun Bookstore is like a Neverland—I hope that its older customers can shed the stress of adulthood and feel pure again."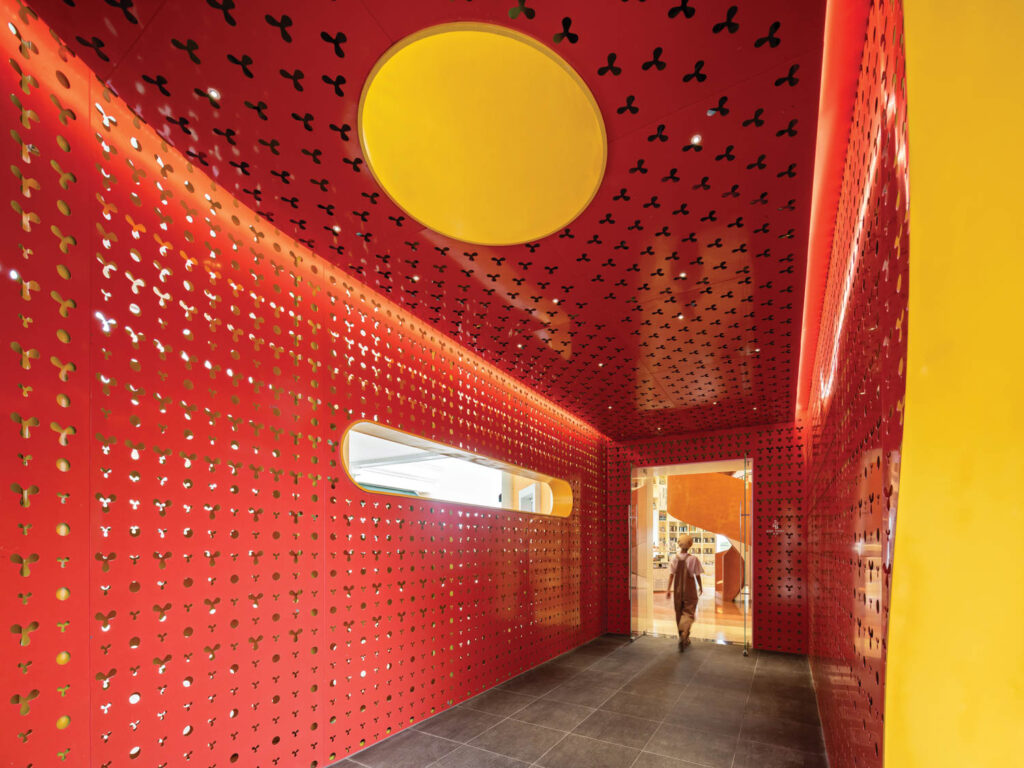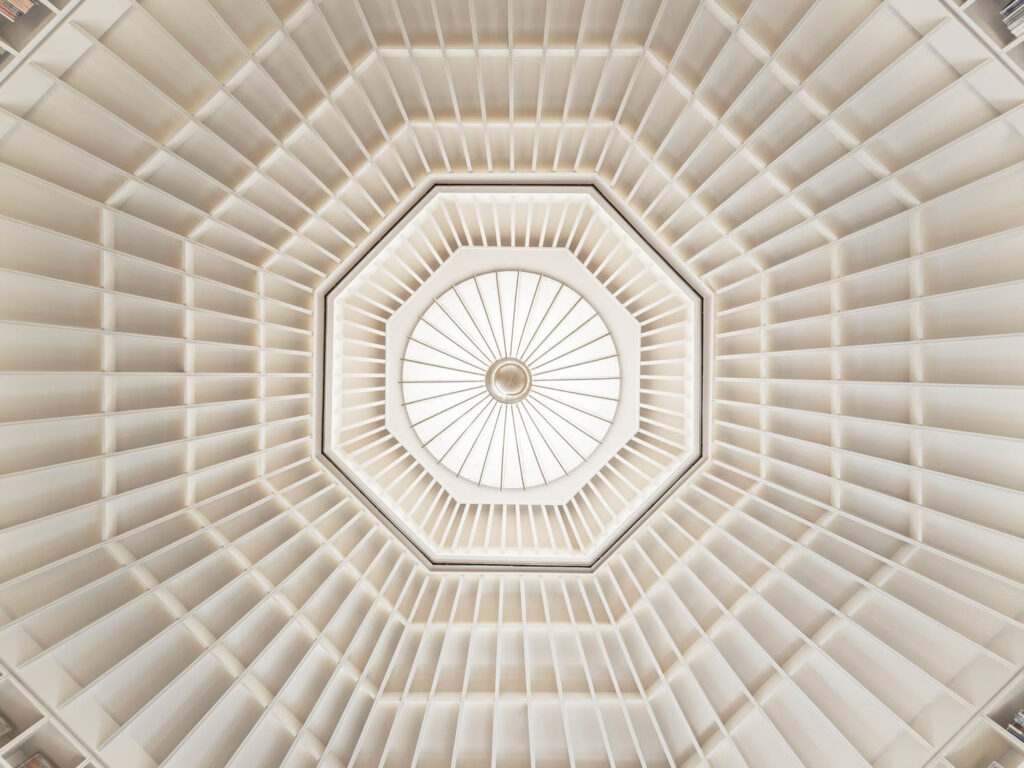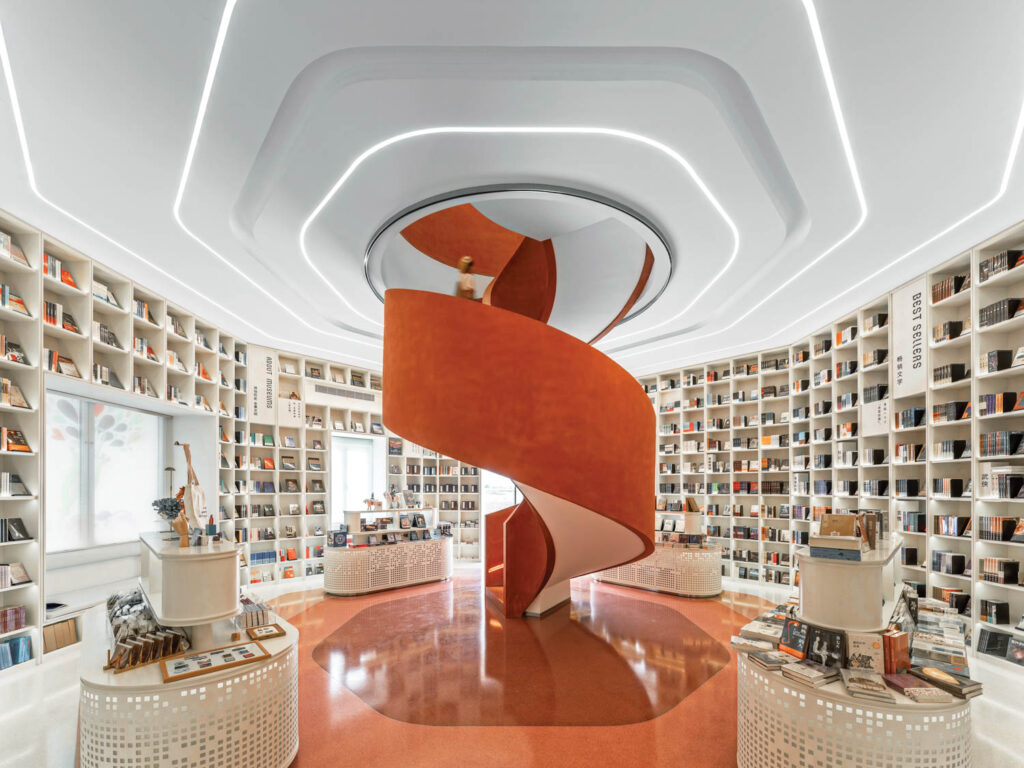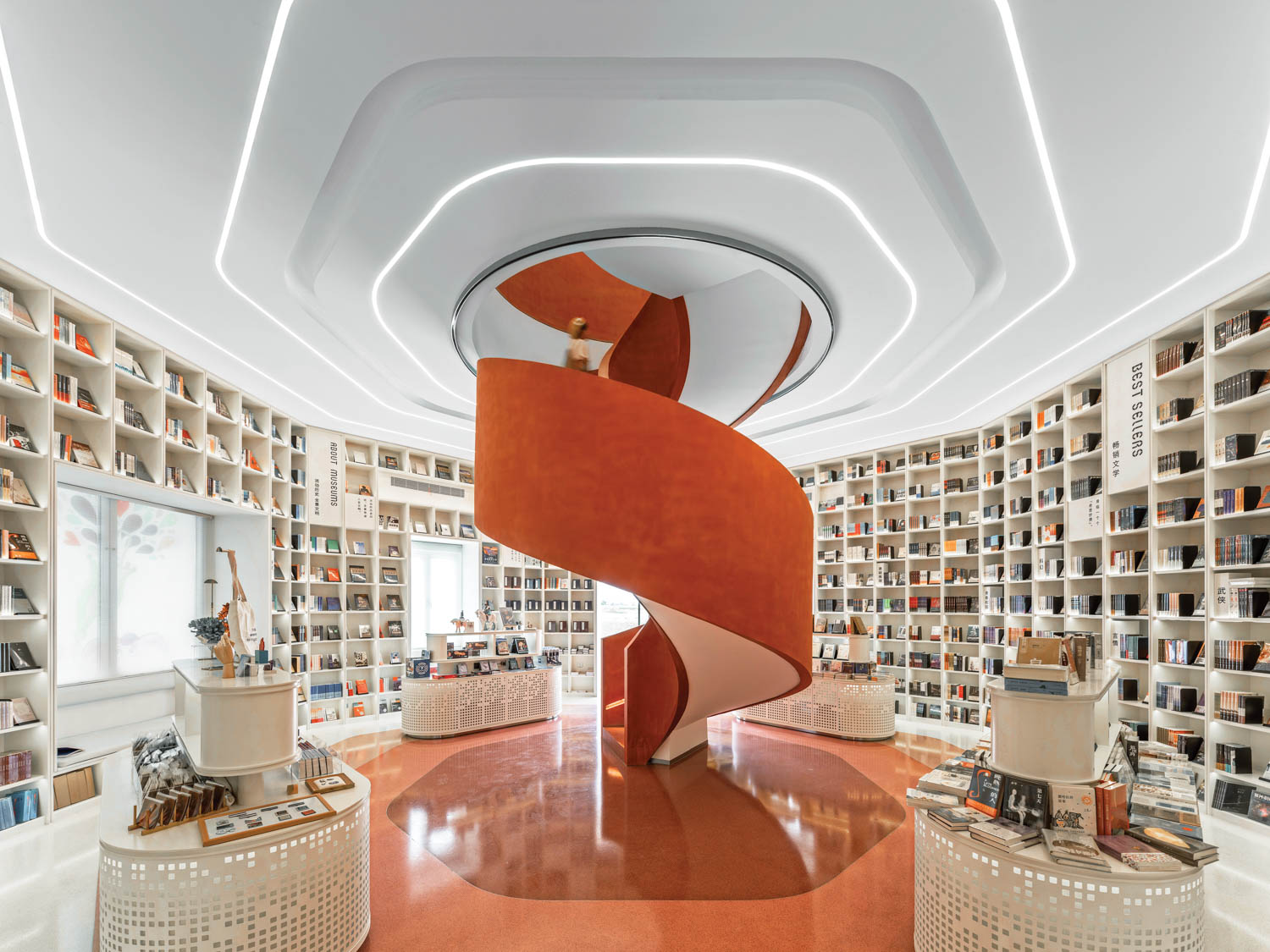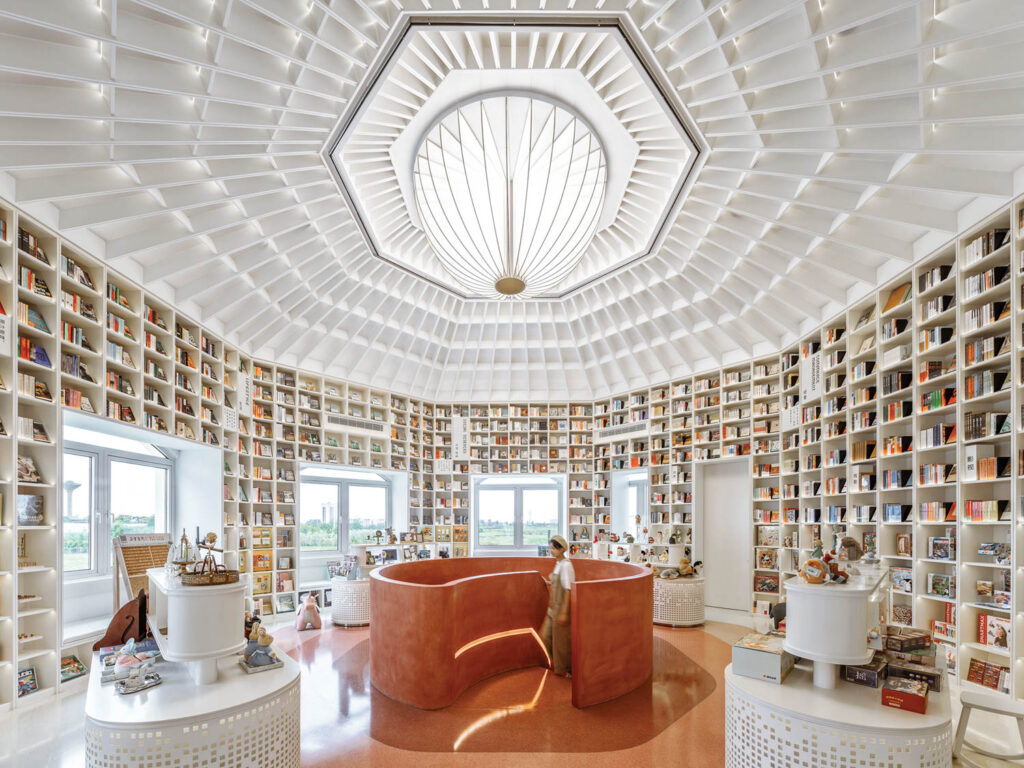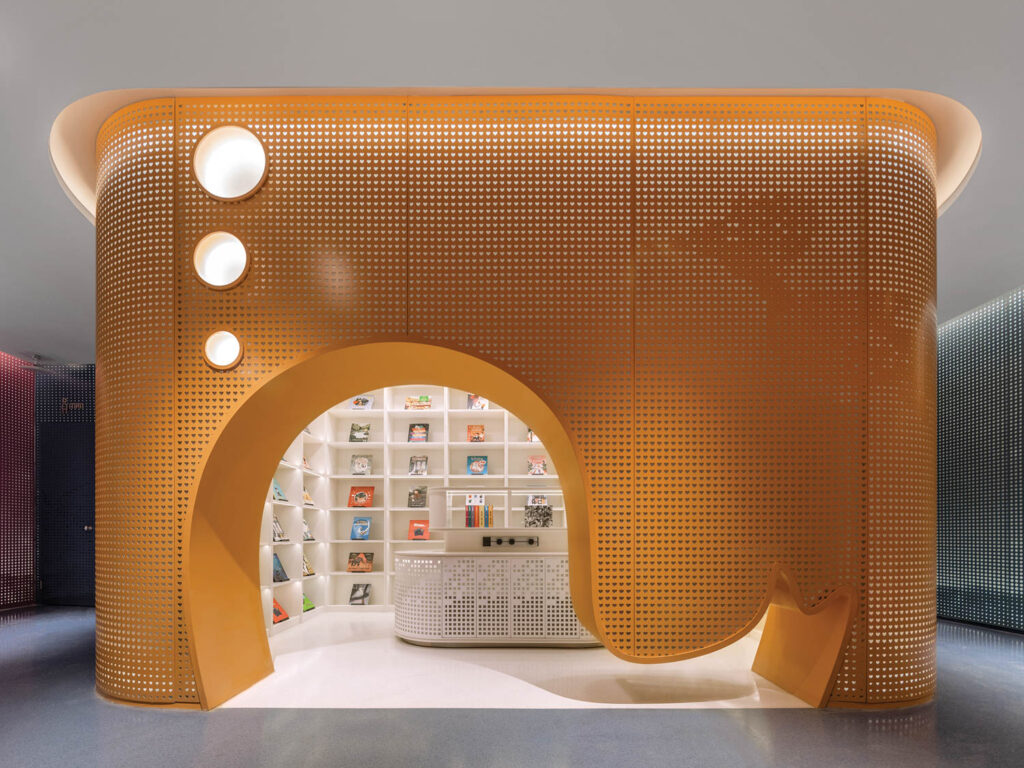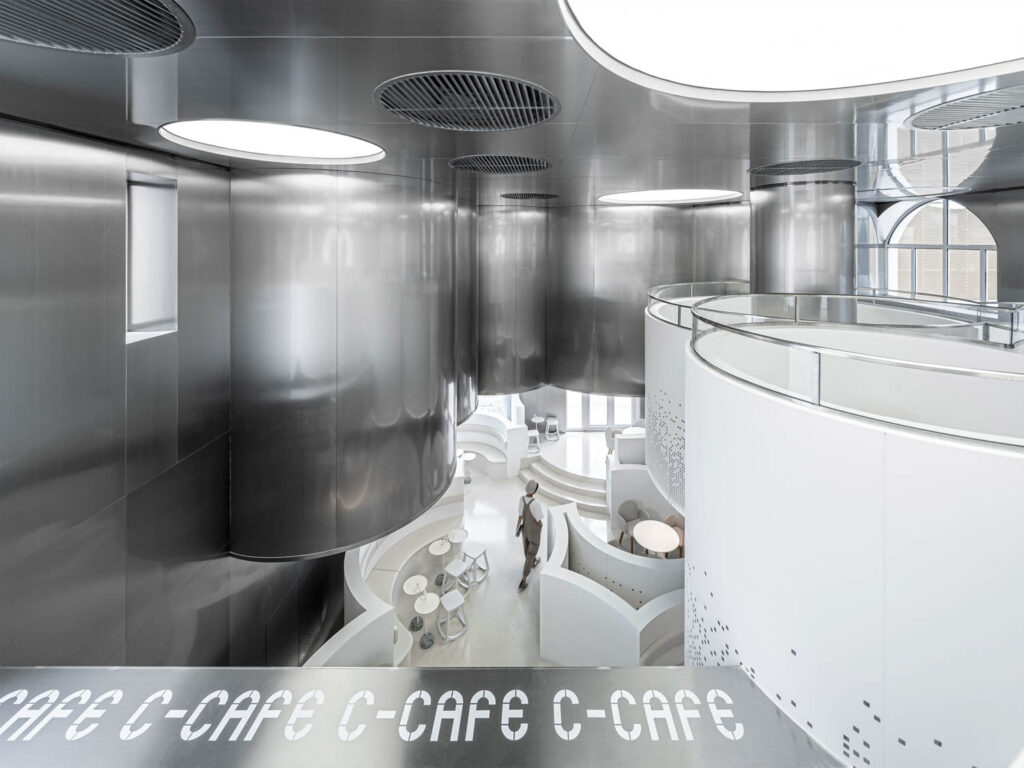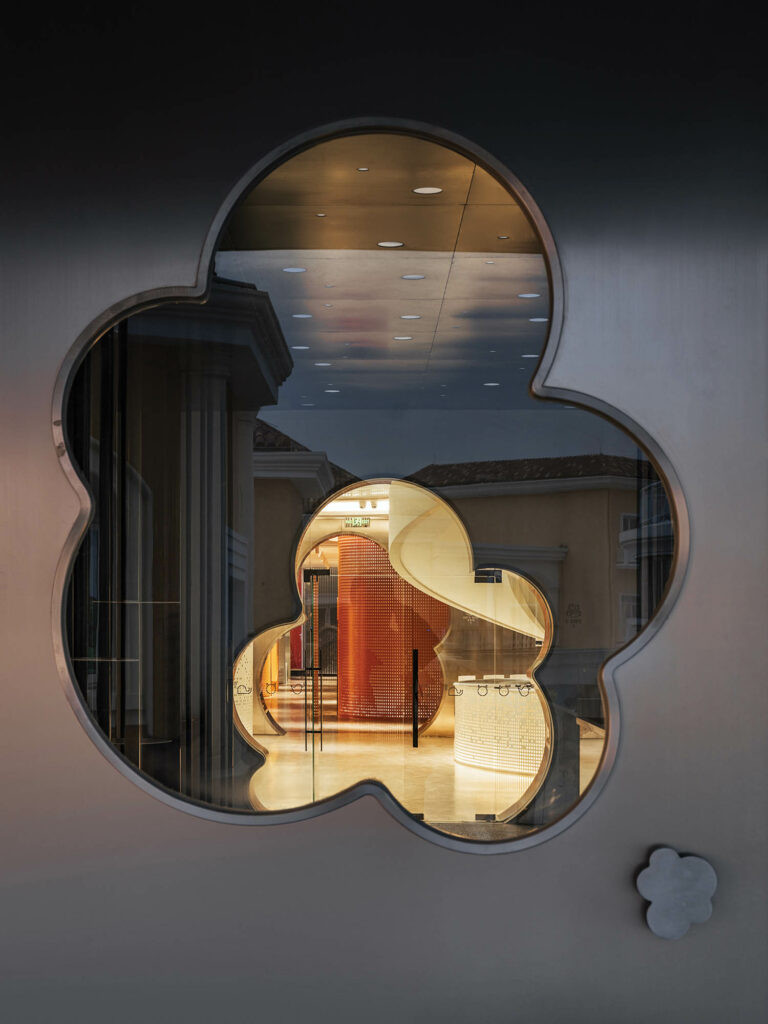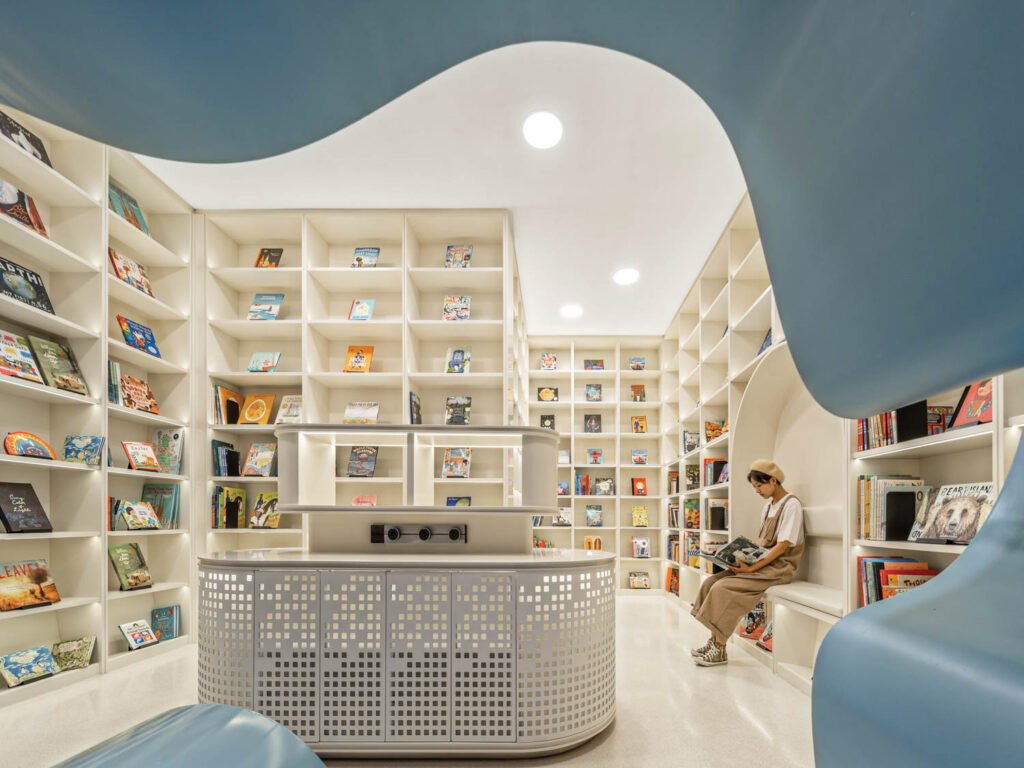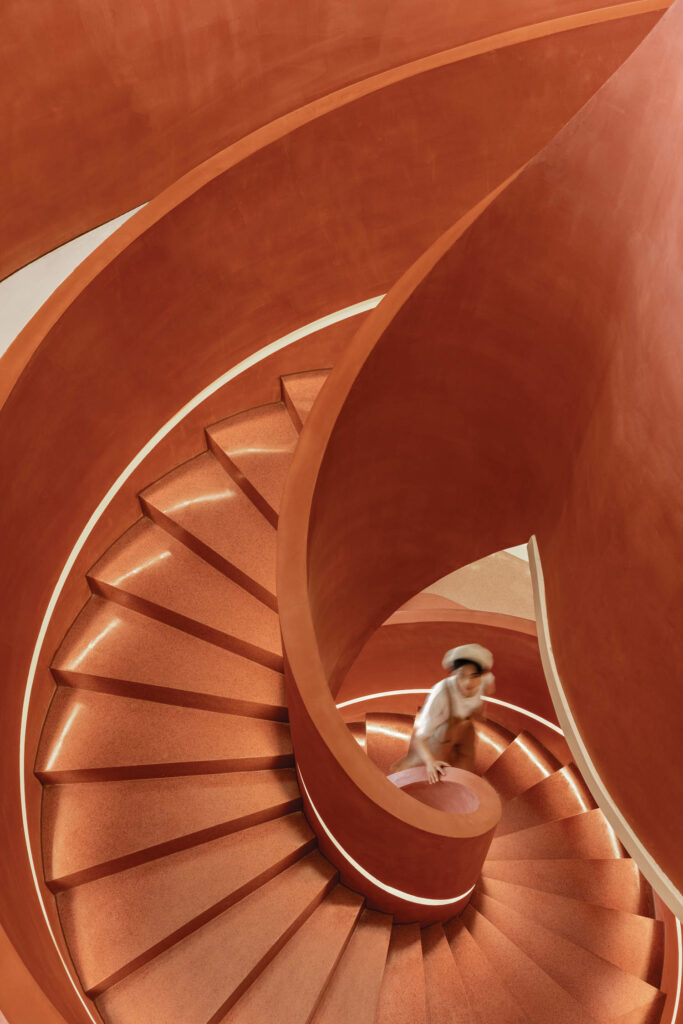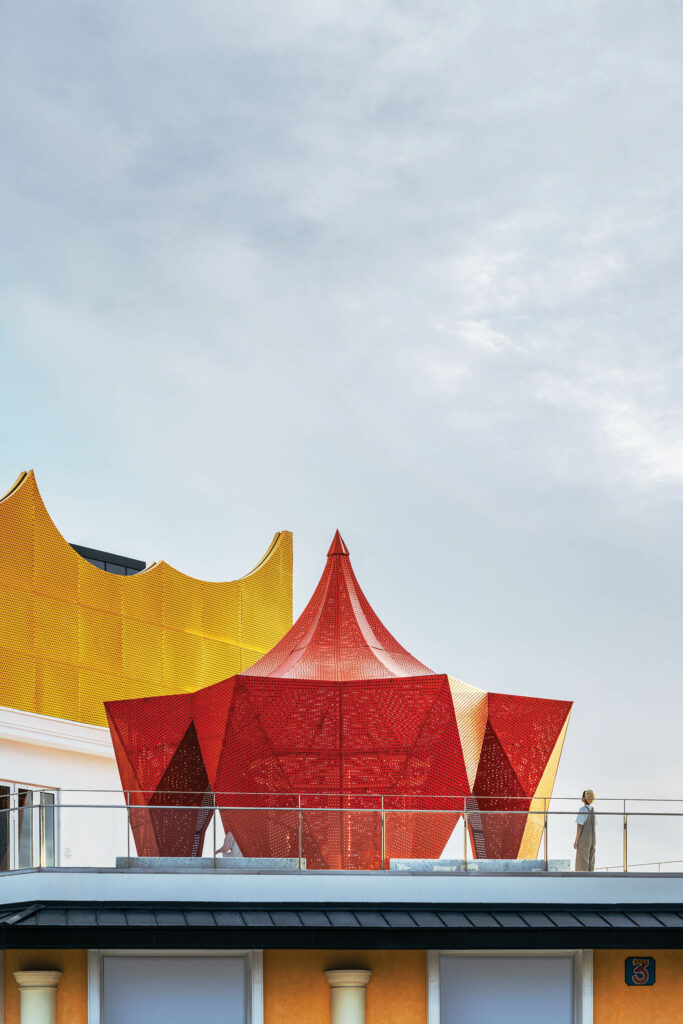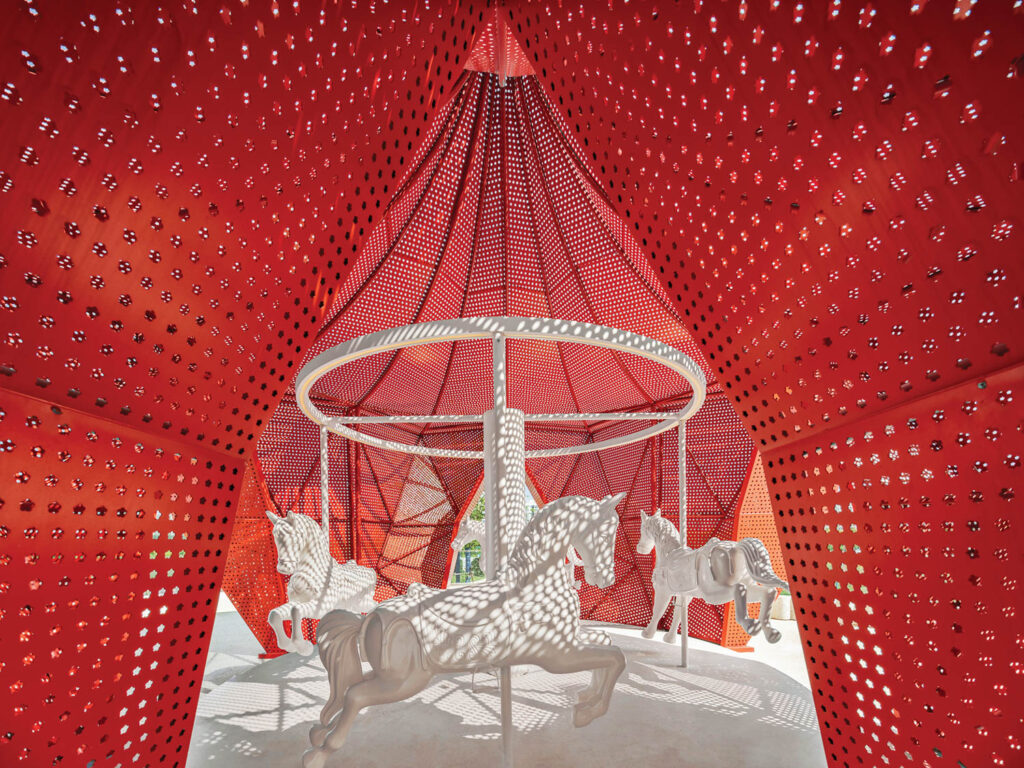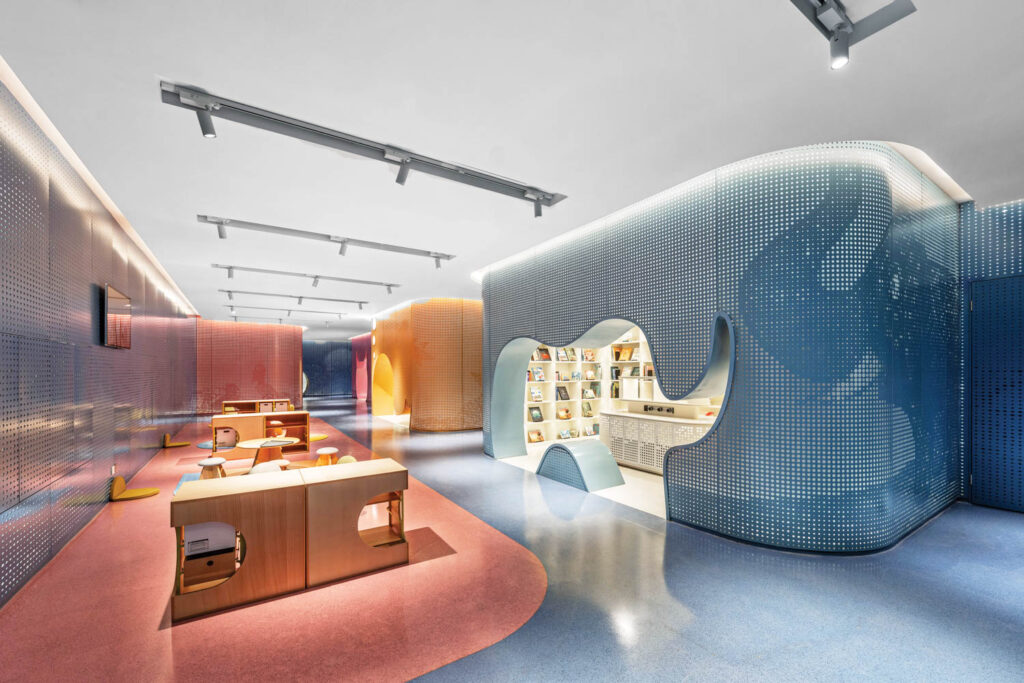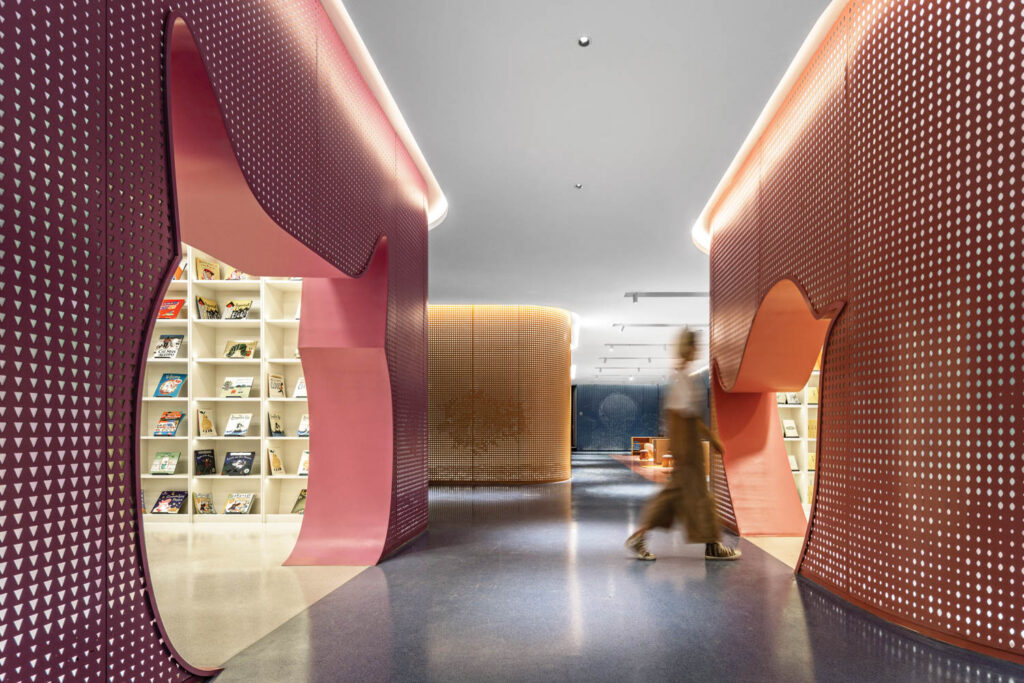 PROJECT TEAM
Wutopia Lab
: shengrui pu; chen lin; jie lv; yanyan feng; zijie xu; chao bian