Craftmade Releases 5 Design-Forward Fixtures
Dallas-based lighting manufacturer Craftmade knows great design when they see it. For over 30 years, the brand has created high-quality fixtures and ceiling fans that deliver the latest in style and technology. Craftmade's 200+ collections range from classic to contemporary, can be used for indoor and outdoor spaces, and are suitable for both residential and commercial projects.
In 2019, Craftmade plans to emphasize superior energy efficiency and materials. Each ceiling fan with lighting will be LED-equipped and a majority will be outfitted with LED filament bulbs, as well. Solid brass and genuine leather have found their way into two of Craftmade's lighting series, while a crystal-clear acrylic fan delivers a nearly invisible movement of over 7000 CFMs of air.
Whether seeking a show-stopping chandelier for a commercial lobby or a more traditional ceiling fan in a residential renovation, designers can rely on Craftmade's extensive roster of expertly designed lighting solutions. Here are five ceiling fixtures that exemplify the brand's dedication to quality:
Churchill
Equally at home in a hunting lodge or a cozy living room, Churchill is both playful and refined. The series is constructed from solid brass and accented by genuine leather trim with a decorative chain.
Huxley
With its vintage brass, genuine leather, and Edison bulbs with LED filaments, the Huxley series gives off a dignified steampunk vibe. In 2019, Huxley will be available in a polished nickel and black leather option.
Korona
Inspired by sunbursts and decorative mirrors, Korona is simply radiant. This modern pendant can be hung horizontally and vertically, creating radically different looks with a simple change in orientation.
Fluid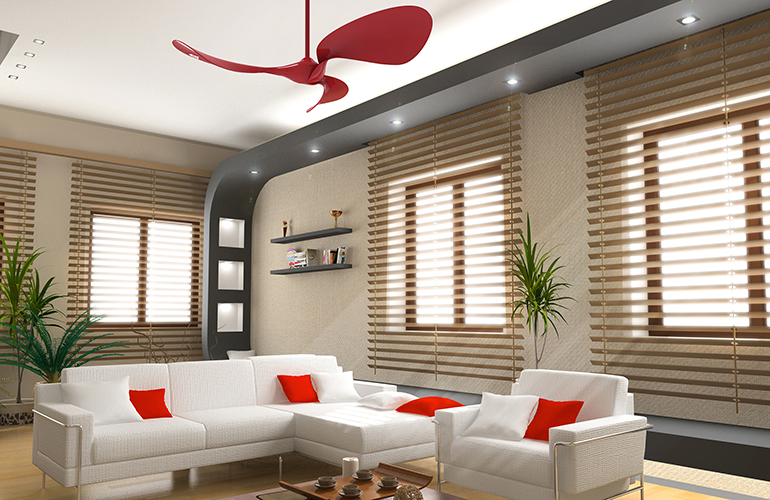 The Fluid ceiling fan is a funky, free-form fashion statement. This fan comes in vibrant red, yellow, white, and silver finishes.
Wisp
The Wisp fan merges bold, contemporary design with delicate features. Brushed polished nickel inner workings and integrated LED light source are always on show through its clear acrylic body and blades.