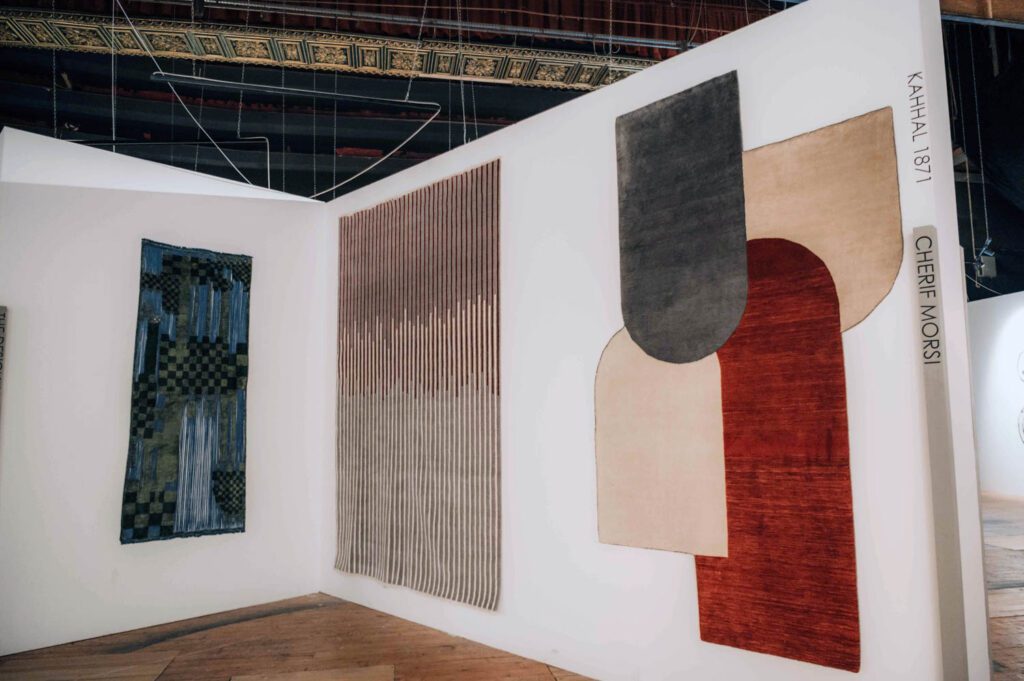 Egyptian Rug Company Kahhal 1871 Celebrates 150 Years with Bold New Designs from Local Creatives
Contemporary designs from 14 Egyptian creatives, from fashion designers and artists to interior designers and architects, mark a new collection from heritage rug company Kahhal 1871. For 150 years the family-owned Egyptian manufacturer has made luxury custom rugs—all deeply traditional in both aesthetic and craft. Now, under the auspices of its youthful fifth-generation managing director Mohammad El Kahhal, Kahhal 1871 debuts a series of natural fiber rugs in contemporary patterns designed by local creatives and hand-loomed by the manufacturer's artisans. Figuring out how to craft the eclectic pieces—with organic shapes, wild tufting, and unusual fringing—was no easy feat. But the outcome is undeniable, with the results on show this spring at an exhibition dubbed "Outloud" in downtown Cairo. Interior Design was there to celebrate and here are seven highlights from the exhibition.
Award-winning architect Ahmad Fayyad's minimalist NOT rug is—like most of Fayyad's work—inspired directly by nature. Available in two neutrals or a standout celadon, it was sparked by the patchwork-quilt look of land seen from a bird's eye view. "I created a grid from a photo of green fields seen from an airplane," Fayyad explains. "We tried different hues for each block but settled on a subtler single hue for the rug, with different pile heights defining each block." Some patches have a low pile height like a mown lawn; others are higher, akin to tall grass.
Form studio's Reform rug by Engie Jaouda is another standout. Showcasing an amorphous, looping shape with palpable kinetic charge, its cutouts establish a relationship with the floor beneath, integrating it with the interior architecture. "This collaboration gave me the chance to materialize my recent interest in the fluidity of nature in an experimental way," Jaouda says. "I was able to merge my approach with Kahhal 1871's exploration of historical textile design and process."
Nehal Leheta and Karim El Hayawan, founding principals of Cairo interior design studio Design Point, debut A'Aru, an earth-tone carpet that celebrates materiality with different textures and fibers in one rug. Fellow interiors firm Design Avenue offered up not one but two rugs, a swirling black-and-white carpet by Mohamed Talaia, and Shoghi, by Karen Fadel, a playful wall hanging that is a conceptual take on a checkerboard game's need for two opposing players to interact. In it, tufted green checkers are interspersed with raw warp thread, in midnight blue, that showcases glimpses of the wall behind. 
Among the other offerings is Cherif Morsi's shapely rug that pairs warm tones with graphic shapes, and the Nazar collection, by fashion designers Aya and Mounaz Abdel Raouf of accessories label Okhtein (of whom Beyoncé is a fan). Their three-part collection of kilims is inspired by the tradition of narrating a story symbolically on carpet, with an evil eye talisman as the focus of their bold, colorful creations.