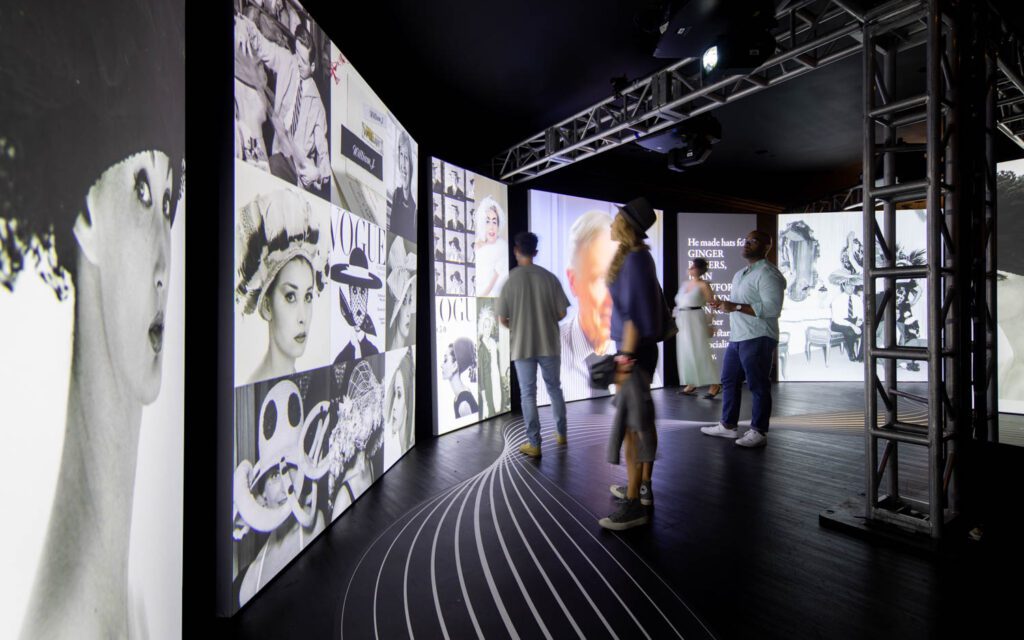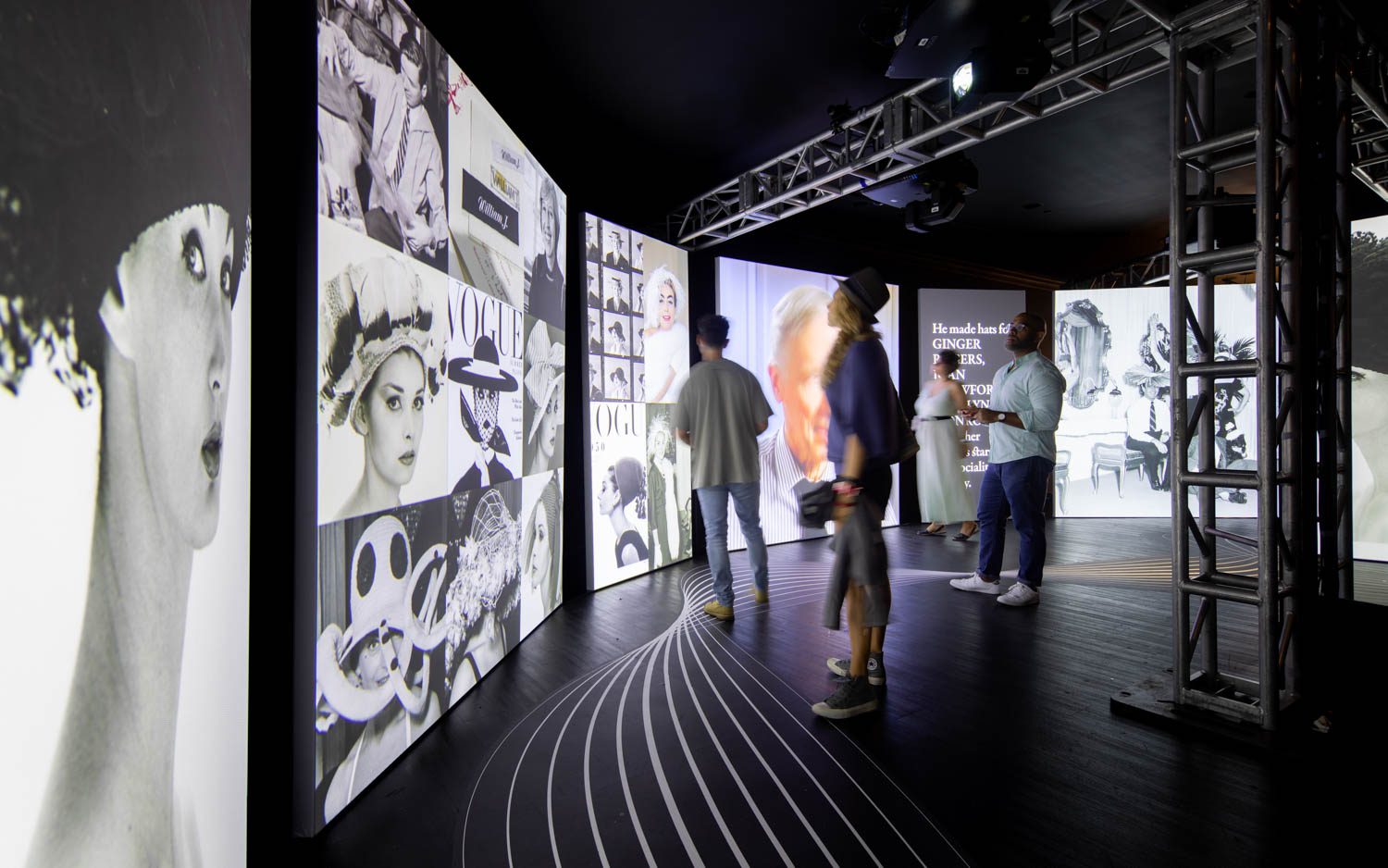 ESI Design Captures the Life and Times of Famed Fashion Shutterbug Bill Cunningham
A vacant Abercrombie & Fitch store in New York's South Street Seaport became the unlikely location for a retrospective of the late fashion photographer Bill Cunningham's life and work this fall. A bona fide eccentric, Cunningham became almost as famous for his dapper persona—riding a bicycle, camera in hand, in his ever-present bright blue work jacket—as for his legendary chronicling of New York street fashion. His passing in 2016 left behind an archive of no less than three million images for future generations of style buffs to enjoy.
The exhibition, dubbed "Experience the Times of Bill Cunningham," came about by chance when the pandemic stymied the release of director Mark Bozek's documentary on the self-taught photographer. Switching lanes, Bozek tapped NBBJ to re-envision the film as an exhibit, and Layne Braunstein, creative leader at ESI Design, NBBJ's New York–based experience design studio, led the charge. 
The designers coated the ex-retail space in black paint, including the existing grand staircase that formed the centerpiece of an immersive experience, "The Met Stairs." Houndstooth, tartan, stripes, and other patterns lifted from clothing Cunningham photographed over the decades were projected onto visitors as they ascended the staircase. Call it an instant virtual outfit change.
A graphic approximation of a bike path flowed throughout the 18,000 square feet, spread across two levels, leading past large-scale reproductions of 500 of Cunningham's photographs, plus video, audio interviews, and written notes, ending at a replica of Cunningham's famous Biria bicycle. A soundscape of New York street noise provided lively ambience. Seating was fashioned out of milk crates and a foam mattress, both details found in the documentarian's apartment, a studio above Carnegie Hall where he lived most of his life. Cameras, filing cabinets, and art books dotted about further mimicked that mise-en-scène. The exhibition ran from September 12–October 30 2021 but be on the lookout: Word is it may reopen for a second run.