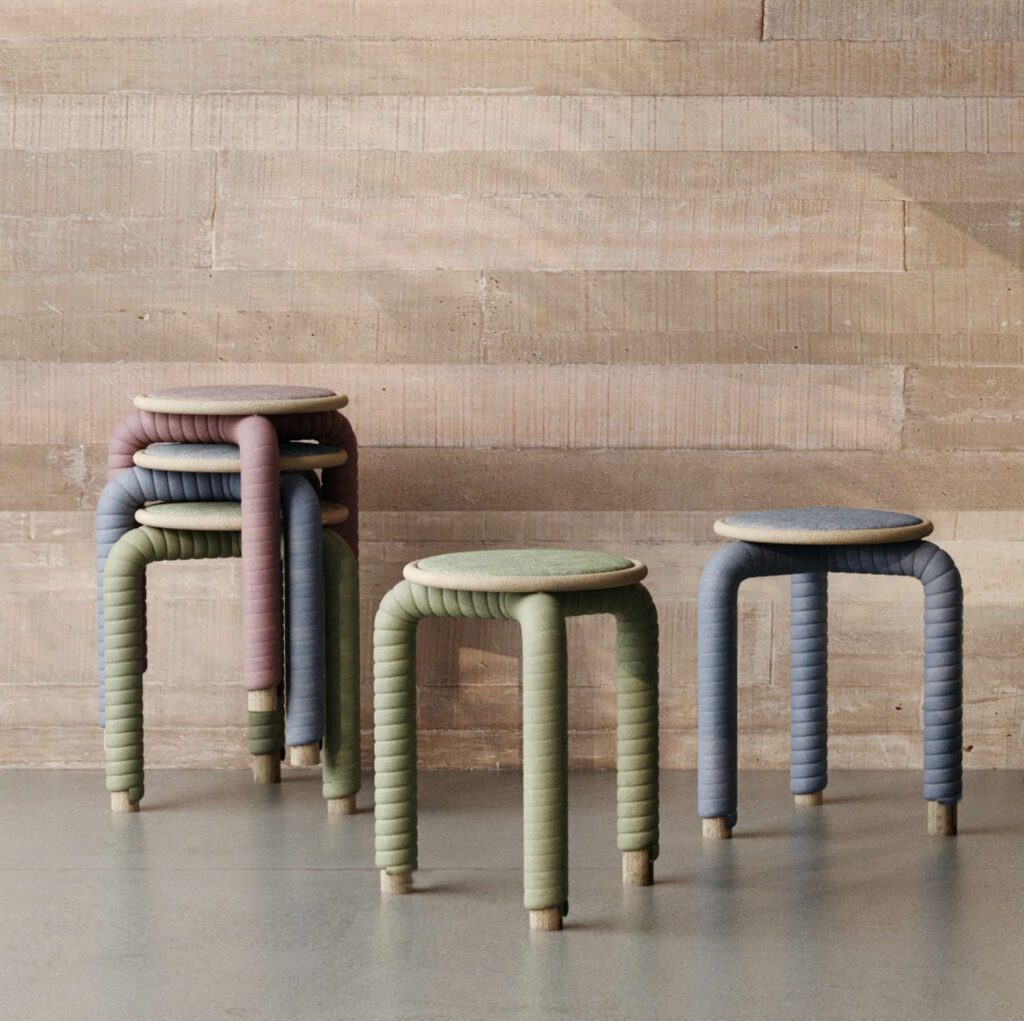 12 Fresh Furnishing and Lighting Designs by Creatives in Southeast Asia
The global design eye doesn't often turn to Southeast Asia. "The region is underrepresented, under celebrated, and doesn't get the attention that it deserves, so we wanted to focus on it specifically," says Suzy Annetta. As curator of the up-and-coming designer showcase "Emerge @ Find" at Find – Design Fair Asia, the region's largest furniture fair, the editor in chief of Design Anthology drew together more than 50 rising talents from the region.
Find was one of several events that occurred during Singapore Design Week—actually a 10-day celebration of all things design which ran September 16-25. "N*thing is Possible," was another notable event on offer. Held at Singapore's National Design Centre and presented by Bali hotel brand Potato Head and architecture firm OMA, the exhibition followed the brand's ambitions for zero waste achieved, in part, by clever furniture designs.
From a dog-hair chair recalling a poodle to a lamp promising good vibes, here are 12 fresh new furnishing products coming out of Southeast Asia. 
1. Furmidable Seats by Cynthia Chan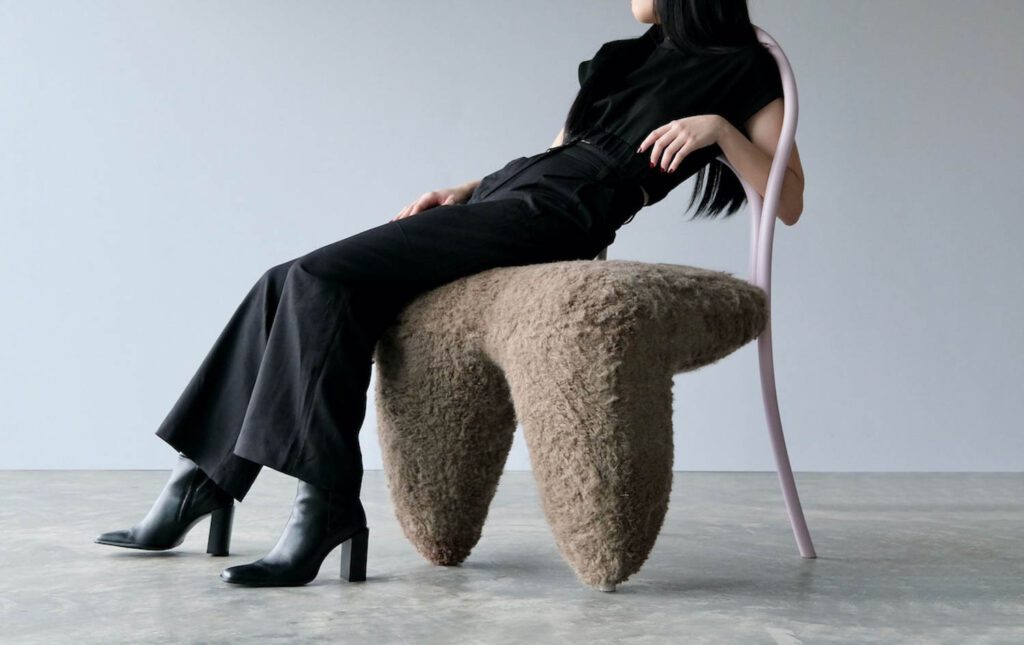 Dog hair (fur)niture? Why not! Collected from groomers, the unexpected material finds new purpose as cushy upholstering for the bent-aluminum and dog fur Furmidable Seats collection. Each chair in the collection—like Poodle, shown here with the breed's signature showy poofs—captures a characteristic of the purebred used for the fabric. 
The abundance of curves and details in the carving methods of traditional antiques also require an abundance of time and wood. Carvia, a clever take on traditional methods developed from sanded Teak and Mindi wood, "adopts a hand-carving technique yet with a simpler and more efficient production method," according to Indonesian designer Denny R. Priyatna. Sawdust for the collection, which includes a chair and a side table or stool, is collected for further use.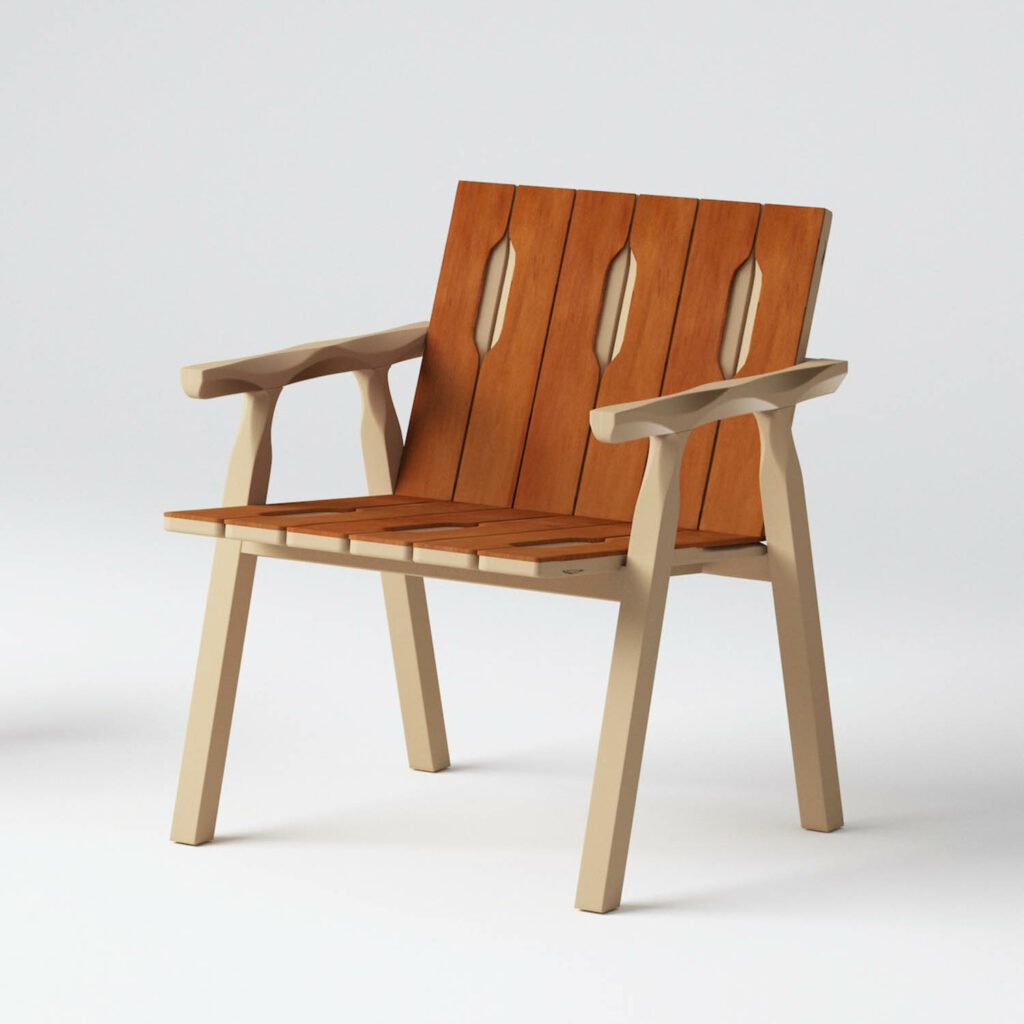 3. Octa by Saruta 'PiN' Kiatparkpoom for Pin Metal Art
Believed to flush away negative energy and draw in the good vibes, octagonal mirrors are often placed in Chinese temples. Created from scrap metal, the Octa floor lamp captures the shape—and perhaps the power.
4. Column Light by Tan Wei Ming for Aureole
Art Deco architecture is not uncommon in Tan Wei Ming's home country of Malaysia—particularly in the capital city of Kuala Lumpur. It's geometry gave rise to the circular forms of of her polished terrazzo Column Light, utilizing up-cycled glass.
5. Fossil by Charif Lona for Studio Act of Kindness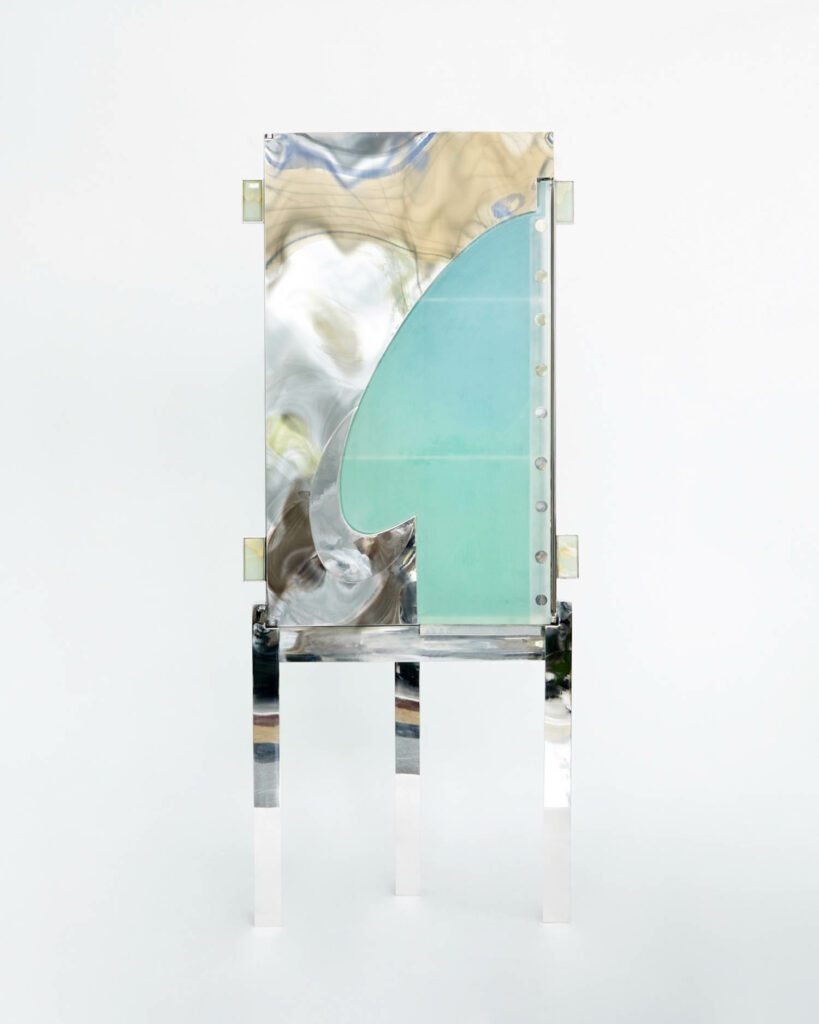 Stainless-steel—reflecting its surroundings—merges with gemlike hand-cast resin for the Fossil cabinet by Charif Lona.
6. Stryo-Wrap by Andreu Carulla for Potato Head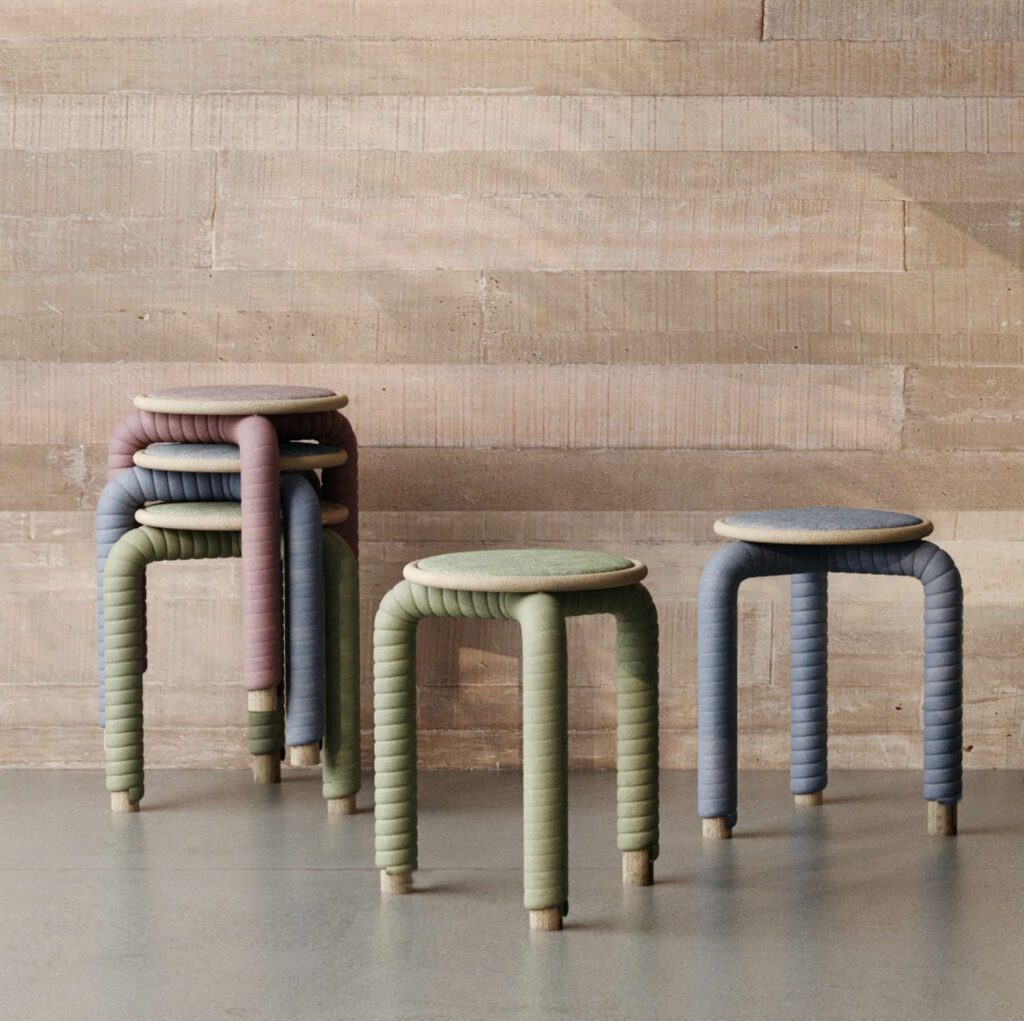 Styrofoam, a material notoriously difficult to recycle, finds new life in the Stryo-Wrap stool by Andreu Carulla, featured in the "N*thing is Possible" exhibit. The wrapping technique used for the stool is similar to that used for the rattan-wrapped furniture found throughout Bali.
7. Carvena by Thomas Vincent for Elek
A bird cage on hand helped solidify Vietnamese designer Thomas Vincent's concept for his solid ash and bamboo Carvena standing lamp. "A big round cage is aligned with the bold look of the base, yet doesn't look fat or visually heavy due to the thin bamboo and the void within it," he says. A linen shade diffuses the light.
8. NL08 by Luke Heng & Nicholas Lim for niiil
Capturing Brutalist simplicity, NL08 by Singapore artists Luke Heng and Nicholas Lim is composed of stainless-steel sheets finished for a smoother, less pitted surface resting on an industrial-grade aluminum frame. "While working with the aluminum extrusions, we were excited by the endless possibilities of its configurations and it being such a modular component," says Heng. "That allowed us to think further than its original content and function," adds Lim.
9. 5L by Rita Nazareno of Zacarias 1925 and Miguel Rosales
Colorful striped legs of wicker, cane, and seagrass, woven at a workshop in the Philippines, are topped with veneer for the 5L table by Filipino designers Rita Nazareno and Miguel Rosales.
"I was a bit playful and worked with materials I could find in my house," says Vietnamese designer Phuong Dao on her pandemic experience. Based on the Vietnamese cooking stove and capturing the spirit of gathering around a fire, her Cà Ràng coffee table and stools are made of used waste paper, cardboard, and coffee grounds.
11. Mel by Sarunphon Boonto for Mooque
Polypropylene rope offers endless possibilities, as demonstrates the gradient-hued Mel collection by Bangkok-based Sarunphon Boonto. Small ropes are woven to achieve the wave-like pattern.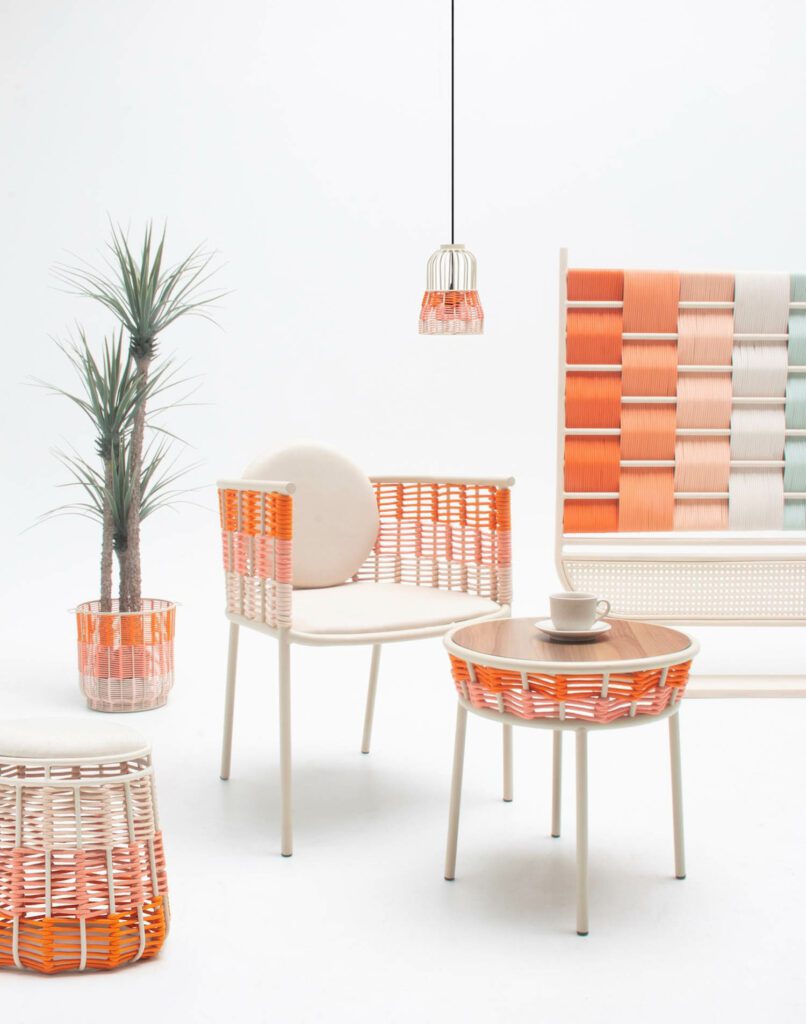 12. Contrapunto by Stanley Ruiz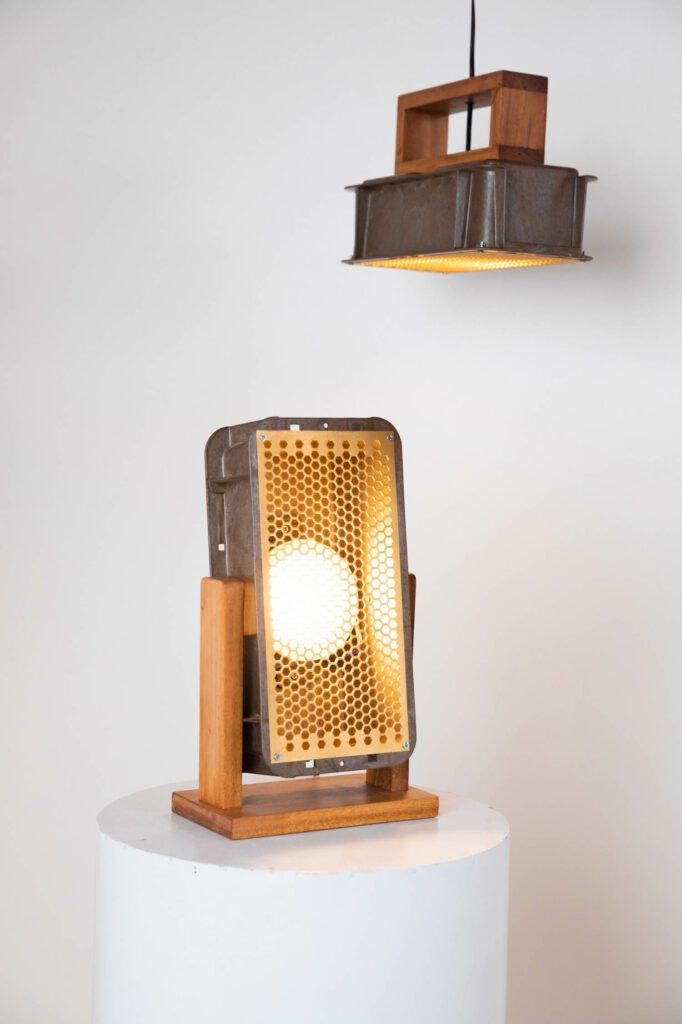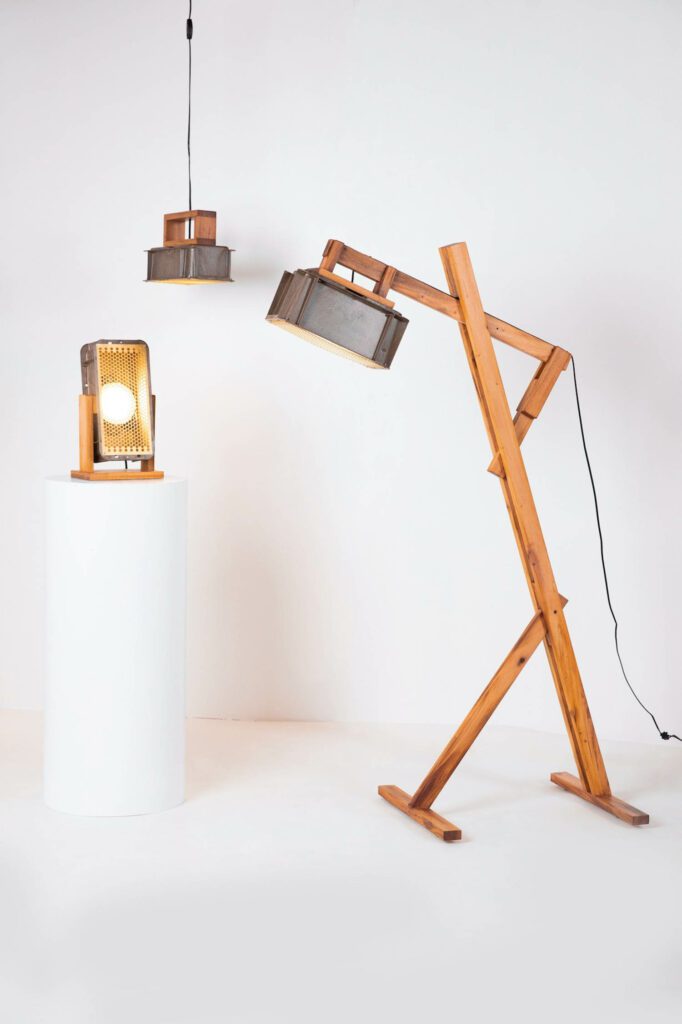 To form the biocomposite plastic for the injection-molded containers housing the bulbs for his Contrapunto lighting series, Filipino designer Stanley Ruiz engages Bakong, an invasive evergreen plant common to the Cagayan Valley region of the Philippines. The floor, table, and pendant lights have frames of wood and shades of perforated stainless-steel.