FIT and Ackert Architecture Present 1930's Fashion Exhibit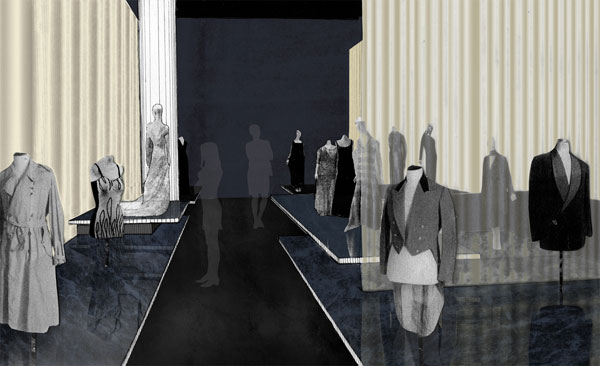 Ackert Architecture's design for "Elegance in an Age of Crisis: Fashions of the 1930s" at FIT.




From February 7 to April 19,

The Museum at the Fashion Institute of Technology

will present "Elegance in an Age of Crisis: Fashions of the 1930's." Arranged thematically by occasion, the show features 80 ensembles and 30 accessories that celebrate how—despite limitations brought on by the financial crisis—the era's leading dressmakers and men's clothiers reinvented shapeless styles of the 1920's with more elegant, featherweight textiles. The drive to create shapely garments inspired designers around the world to begin considering fashion as a way to enhance movement of the "natural" well-proportioned body. This is the first exhibition to explore both men's and women's 1930's fashion.

Curators at FIT have paired with

Ackert Architecture

to design ten glossy laminates and 18-foot-high backdrops of opaque fabric similar to material used in featured pieces. The first section of the exhibition features active and resort wear to commemorate the era's newfound appreciation for participatory sports. The second section focuses mainly men's and women's daywear, such as linen and wool coats, specifically the innovative designs of Neapolitan tailor Vincenzo Attolini, first to create "deconstructed" jackets. The exhibition's third section features formal wear of the decade, from Balenciaga to Valentina. The final section displays informal designs worn in private quarters, silk Charvet robes to women's negligees.

The exhibition is organized by Patricia Mears, deputy director of the Museum at FIT, and G. Bruce Boyer, leading menswear writer and editor. "Our goal is to convey both the beauty of the elegant fashions on view and to demonstrate how technically and aesthetically innovative they were," says Mears, "We still see the influences every time a man don's a sleek, double-breasted jacket, or a woman wears a classically inspired goddess gown. Clearly the 1930s still resonate with designers today."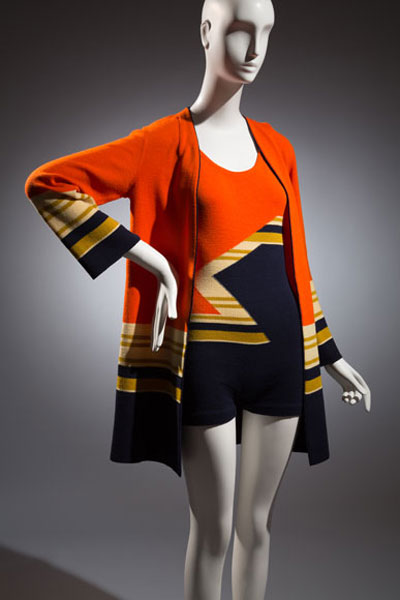 München swim suit in wool, circa 1930, Germany.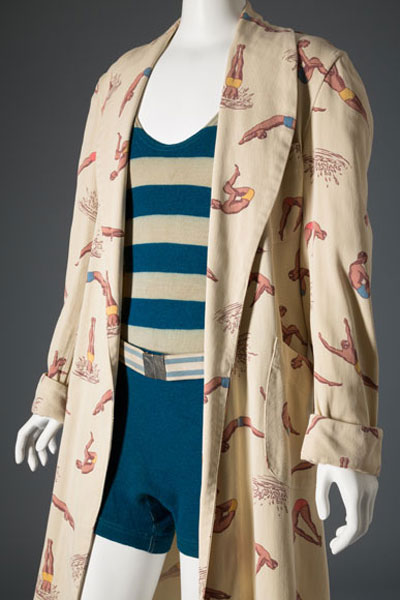 McGregor men's beach robe in cream printed cotton, circa 1935-1940, USA;






with men's swim suit in wool knit, circa 1929, USA.