Behind the Mic: Get to Know Guy Geier of architecture 5 10 20
The SURROUND Podcast Network is home to the leading shows from design's greatest storytellers. One of those storytellers, Guy Geier, is host of architecture 5 10 20 and managing partner at FXCollaborative. We spoke to Geier about what the numbers in his show's title mean, how music inspires his architecture and design work, and what's next for the industry.
Get to Know Guy Geier, Host of Architecture 5 10 20
SURROUND: Can you share the story behind architecture 5 10 20?
Guy Geier: The story starts with my interest in the medium and my experiences as a guest on a few podcasts. I am an avid podcast listener—I was intrigued and noticed others within the built environment space were hosting podcasts. I thought it would be interesting but was not completely committed to hosting my own podcast until my colleague, Dan Kaplan, senior partner at FXCollaborative, urged me to think about it more seriously. His push motivated me to do more research to understand how feasible it was.
We began to explore a range of topics and frameworks for the podcast and ultimately decided to take a future-forward approach to discussing the built environment, architecture, interior design, planning, and related topics such as technology, engineering, education, and business management. The future of the built environment is the focus: How do industry professionals see the built environment evolving in 5, 10, 20 years?
SURROUND: Who is your show for, and what do you hope they walk away with after listening?
GG: The show is intended for a broad audience, not just people involved in the A&D industry. I hope that anyone interested in the future of the built environment can tune in to hear a wide, diverse range of views about where architecture, design, and planning are headed and explore exciting possibilities. It is not meant to just focus on New York City, although a lot of the guests are based in New York, it extends to a very broad view of the design related professions and their impact on the built environment throughout the world. The episodes are thought provoking, and many have a call to action. After listening, I hope people feel inspired to take action around sustainability, city planning issues, and the profession's overall responsibility to society.
SURROUND: The design world is so visual. How does that translate in audio?
GG: architecture 5 10 20 works very well in the audio format because the podcast is discussion- and issue-based. We are getting to the roots and potential solutions of big picture issues that aren't always tangible but have substantial effects on the built environment and people's everyday lives. When we choose our guests, we attempt to identify good storytellers—people that could conjure up a visualization from their opinions and experiences.
Generally, design-related podcasts are valuable to the industry because they pull back the curtain on a sometimes elusive profession. Our podcast is particularly valuable because we are honing in on stories and points of view from professionals in the industry instead of specific buildings or visuals.
---
Want to learn more about what's next in architecture and design? Listen to architecture 5 10 20 podcast.
---
SURROUND: What's something new you've learned through your podcast?
GG: I've been struck by a common thread that connects our diverse group of guests and wide range of topics: There is a real concern and sense of responsibility, combined with a great deal of optimism, for the future of the built environment.
SURROUND: Can you tell us about a guest or topic that inspired or surprised you?
GG: One of the more inspirational episodes was "The 397th African American Female Architect" with Samantha Josaphat and Luis Medina. It affirmed the potential for young architects and minority-owned, women-owned firms to set out on their own and develop a great practice. I love seeing more and more of that.
SURROUND: Where do you find ideas and inspiration for new episodes?
GG: I mainly focus on staying informed and engaged with the industry to source ideas and inspiration. I sift through my contacts in the industry and identify people who would have interesting personalities and points of view. I also keep an eye out on LinkedIn to see what people are talking about and what articles are being shared. I do a lot of reading on the industry and trends so that the topics on the podcast are timely and interesting.
SURROUND: What is your top tip for an aspiring podcaster?
GG: My tip for aspiring podcasters is to keep your rhythm and cadence of episodes manageable. Don't overcommit. Also, I don't think this is a solo exercise. Having a team and support around you allows you to delegate parts of the process to those who specialize in them. For example, ProPodcasts provides us with excellent technical support.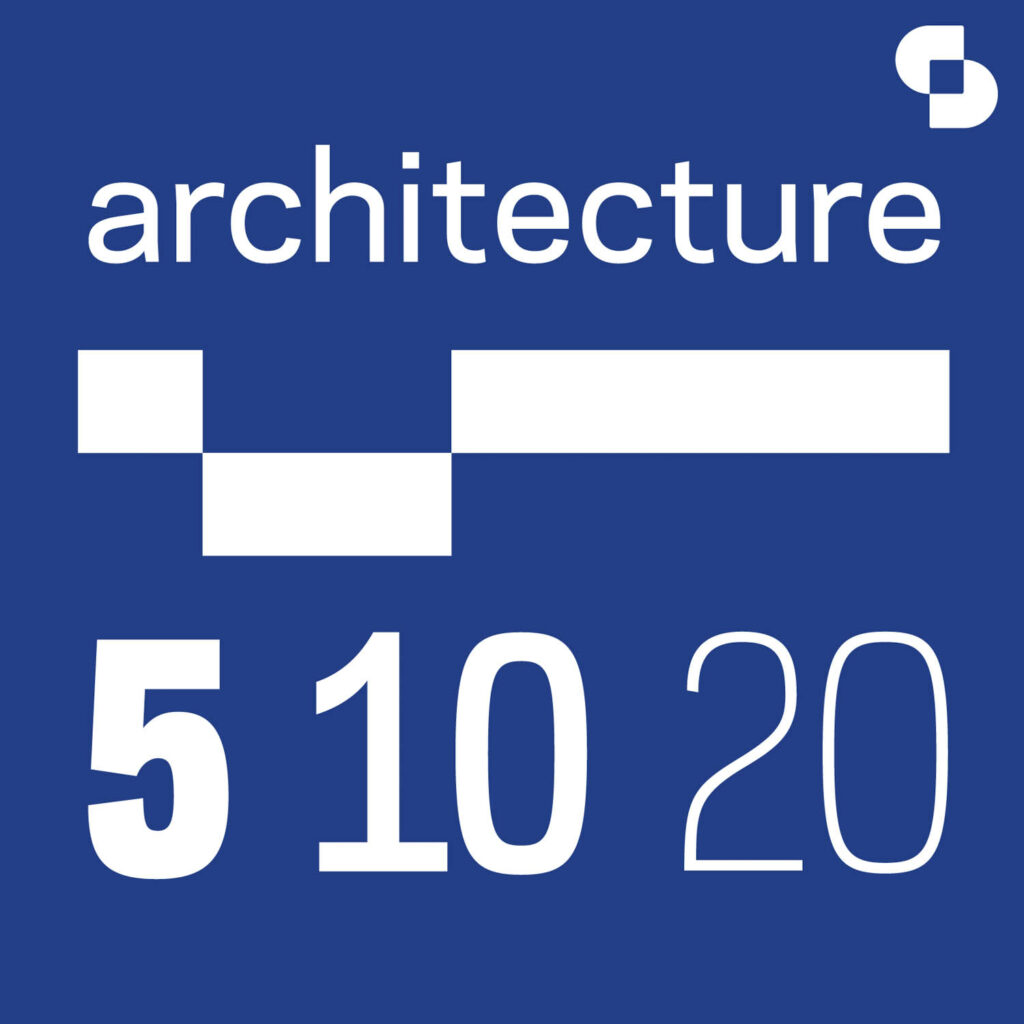 SURROUND: What are your favorite podcasts (both in and out of the A&D world)?
GG: Design Nerds Anonymous was one of my favorite podcasts even before we joined them on the SURROUND network. Outside of the A&D World, I enjoy The Daily, TED Talks Daily, and Fresh Air.
SURROUND: We know architecture 5 10 20 is one part of your current work, what else are you up to? 
GG: The podcast has grown out of business development activity and strategic thinking about my firm, FXCollaborative. I continue to be involved firm-wide on those fronts, but also on a number of projects which can benefit from my experience. I continue to be involved with the AIA on the Large Firm Roundtable and its Justice, Equity, Diversity, and Inclusion (JEDI) committee, helping to establish resources for firms to address these issues in their practices. Additionally, I am co-chair of the AIANY Policy Committee and am a member of CoreNet NY's Public Policy Committee.
In terms of projects, I've been working on a number of workplace and building repositioning projects as well as the redevelopment of a site in Midtown Manhattan for a new church and boutique office building. The project was made possible by our firm facilitating a creative real estate deal between the church and the developer.
SURROUND: Looking back, what are your earliest memories of architecture and design that led you to your current career?
GG: My father was an interior designer and part of the residential furniture world, so he was my introduction to design. However, growing up during the '50s and '60s, I was very caught up in the space race and initially wanted to be an aeronautical engineer. In the process of thinking about becoming an engineer, I took a drafting class in high school. When we started to focus on architecture during the second semester, I became much more interested in architectural design than engineering. I enjoyed drawing house plans more than the precise, hard line drafting of machine parts. As a result, I decided to go to architecture school and the rest is history.
Architects and other design professionals are fully immersed in our work, and I don't think there is a way for us to turn off our critical eyes for design. An architect has an opinion on everything they look at, even if it's just held within themselves. That's what my father instilled in me—we were always talking about design and why things were designed the way they were.
SURROUND: Name an unexpected source of design inspiration and how you translate that spark into your work.
GG: Music is my unexpected source of design inspiration. I've always enjoyed music of every genre, and I like to understand the structure and flow of music. There are a lot of parallels to architecture and design, not just the simplistic part of how buildings are structured, but also the larger aspirational part of architecture. Both design and music can evoke inspiration and be very emotional.
SURROUND: What's one bold design prediction you'd make for the next 10 years?
GG: AI (Artificial Intelligence) will radically alter the way design professionals create and deliver their work as everything from ideation to the creation of construction documents and construction itself is automated. While this can be seen as a threat, I would prefer to see it as an opportunity to maximize the thought leadership and value that design professionals can deliver to our clients.
Explore more podcast luminaries in the A&D industry with SURROUND's "Behind the Mic" series, featuring co-hosts of Inhabit as well as the host of The Design Board.