Industry Outlook for 2013 Design Graduates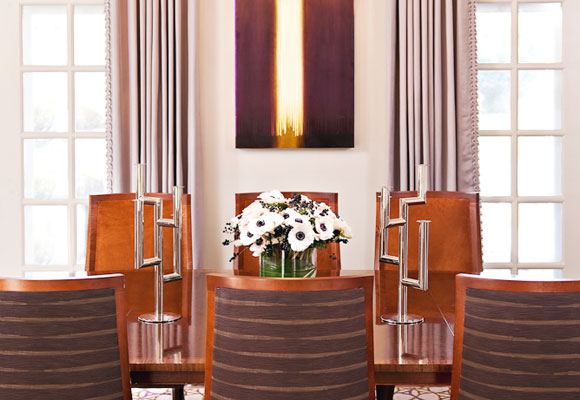 A dining room in Long Island, New York by Fashion Institute of Technology grad Nathan Thomas. Photo by Axel Dupeux.




As aspiring designers prepare to graduate in May 2013 from top design schools around the U.S.,

Interior Design

got the insider perspective from students in their final semester – and from notable alumni – at four leading schools:

Pratt Institute

and

Fashion Institute of Technology (FIT)

in New York, the

Rhode Island School of Design (RISD)

in Providence,

School of the Art Institute of Chicago (SAIC)

, and

California College of the Arts (CCA)

in San Francisco.
We spoke to nine promising young designers, all focused on key internships and projects with mentors that will give them an array of career options in fields like cutting-edge industrial design and custom furniture crafting. When questioned about the post-graduation outlook for 2013, these students agree with faculty that career opportunities are well within reach.
"We have seen a significant jump in the number of opportunities posted for Pratt Institute graduates, close to 50 percent increase in 2011 vs. 2010," said Rhonda Schaller, Director of Career and Professional Development at Pratt. "In the first six months of 2012, we have surpassed the total number of listings compared to 2011, with close to 1,000 new postings for positions in the design fields."

Furthermore, Schaller noted, "Our new graduates in design are multi-disciplinary and have cross-functional skills for a tech-forward, eco-ready environment. They can expect to find work or launch new businesses and start-ups that combine sustainability, design, technical know-how, and business skills." And at FIT, Andrew Seifer, Chairman of the Interior Design program, cited mandatory internships as a critical career jumpstart. "This helps to ensure that candidates have job experience and are highly qualified," he said. "These internships often lead to post-graduation positions."

We'll reveal what the nine graduating designers are thinking in a three-part series in the coming weeks. Read the first part below, and see what notable alumni from the past two decades had to say about their journey since graduation and how the design industry is evolving to offer novel opportunities for today's graduates.



Student Outlook, Part 1

: Eli Sidman, Master of Design in Designed Objects, and Adele Cuartelon, Master of Architecture, both from School of the Art Institute of Chicago (SAIC).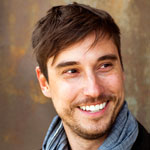 Pratt Institute grad

Todd Bracher

, owner of Todd Bracher Studio LLC, is one of 40 alumni and faculty members profiled in a feature in the school's

Prattfolio

magazine titled "40 Under 40" and was recently featured in a solo show, "The Essence of Things," in Sao Paulo, Brazil.


Fashion Institute of Technology (FIT) grad

Nathan Thomas

is owner of Nathan Thomas Studios and the recent winner of Bravo's

Top Design

Season 2.


California College of the Arts (CCA) alumnus

Jonah Becker

is president of San Francisco-based One & Co, which designs across a span of industries, from technology to fashion.


Rhode Island School of Design (RISD) grads

Bill Hilgendorf and Jason Horvath

are co-founders of Brooklyn-based urniture company Uhuru, whose Standard Chair is in the permanent collection of the Brooklyn Museum of Art and whose Cyclone Lounger was displayed in the Renwick Gallery of the Smithsonian Museum of American Art.

Photo by Francesca Andre/Daily News.