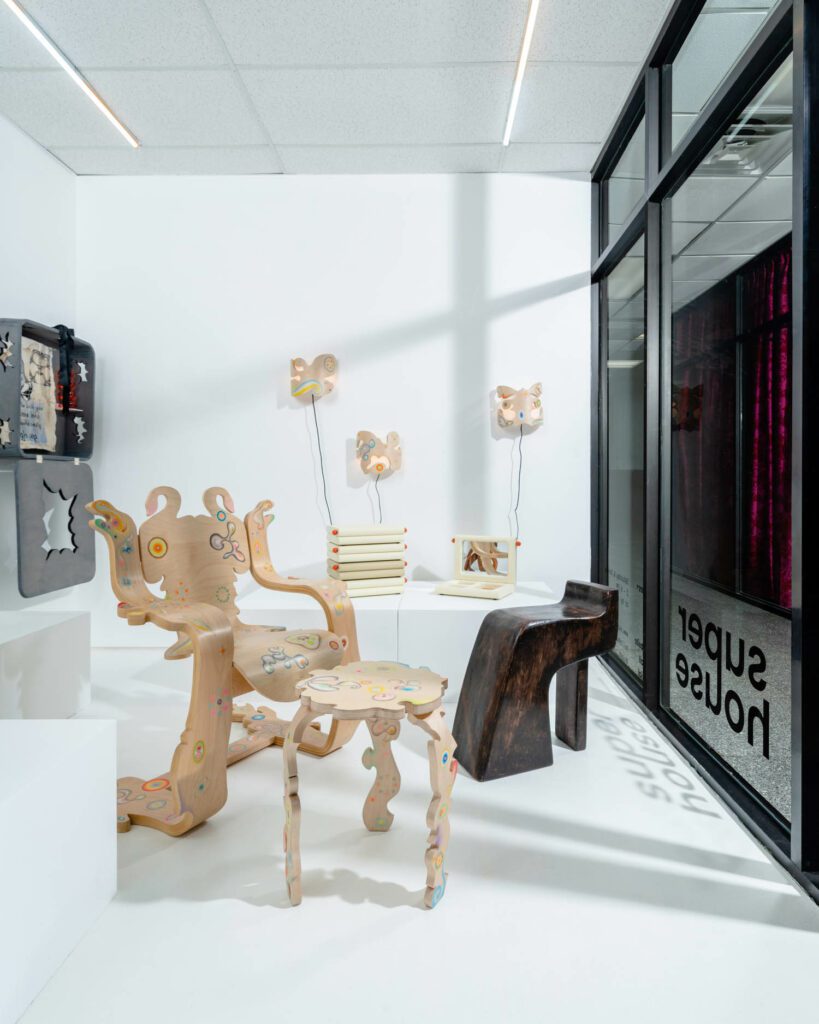 'Ingrained' Exhibition Explores Works in Wood By Women and Non-Binary Artists
"Ingrained," a show of work by six women and non-binary artists and designers, opened at Superhouse's petite Vitrine gallery in Chinatown, Manhattan. On view Saturdays and Sundays (or by appointment) through May 8, the show challenges the traditionally male-dominated field of woodworking. Delectable stacking jewelry boxes by Queens-based artist Sarah Burns commune with Natalie Ochoa's wall-mounted cabinet of found objects. Nifemi Ogunro's sculptural carved stool is in conversation with bentwood laminated seating and lighting by RISD grad Isabel Rower. Montreal-based Myriam Simard-Parent constructs a scaled-up rolling basket in a checkerboard of cherry and poplar wood. Shaina Tabak constructed a pair of floor lamps: one a double-helix of white oak and cedar and the other a pleated planar take on marquetry.
"This exhibition does not purport to be a conclusive survey of women and non-binary makers working with wood, as most of the artists and designers on view are just from New York City," says Stephen Markos, founder and director of Superhouse. "But it is meant to generate discourse about the lack of representation today and in some small way work to rectify that disparity." A worthy effort indeed.