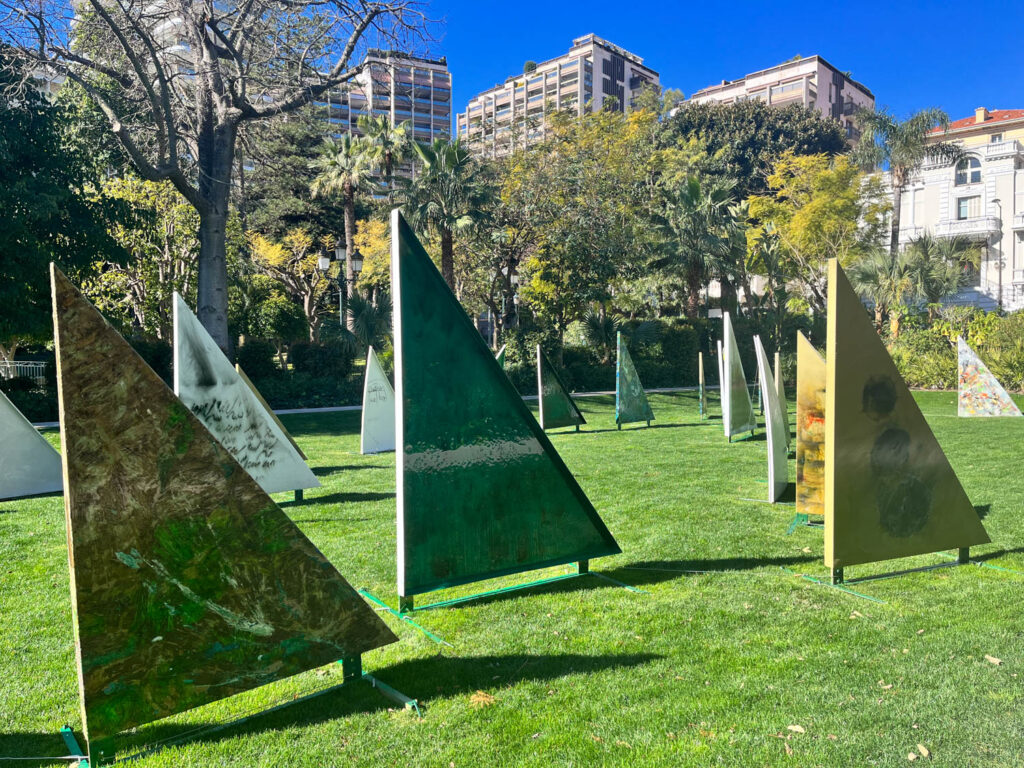 Jean Boghossian Unveils New Collection of Artworks in Monaco
This month sees the launch of the Monte-Carlo Société des Bains de Mer's spring season, "The Sea is Green", featuring a spectacular new multidisciplinary art exhibition from Belgian-Lebanese artist Jean Boghossian, inspired by his passion for marine conservation and the natural beauty of the oceans.
Boghossian is a painter and sculptor, as well as a former jewelry designer, who is well-known for his experimental artistic practice, most notably using fire on different materials. Hosted by the Hôtel Hermitage Monte-Carlo, the majority of his new exhibition consists of handmade ceramics, incorporating seashells and gemstones into his playful, organic forms.
"I think there are about 30 pieces," Boghossian tells Interior Design. "In the vitrines, you have some very tiny pieces; sometimes, I put them together [and] they become an installation. I can separate them, but they [create] an interaction between the semi-precious stones; the shells; the ceramic; the colors; the textures."
Beyond the hotel, Boghossian has created an outdoor 'regatta' of sail-like painted plates in various locations around the city, including the Jardins des Boulingrins, Square Beaumarchais, Avenue de Monte-Carlo and the Carré d'Or. Originally part of the iconic 1958 Atomium monument in Brussels, Boghossian first received the plates in 2005 as a tribute to his previous work in the field of contemporary art.
"I painted through the years on these plates," Boghossian says. "When they told me [about] 'The Sea is Green,' I took the plates and showed them. They represent various periods of my artwork. I told them that it was only 12 pieces, and I could do another 30 pieces."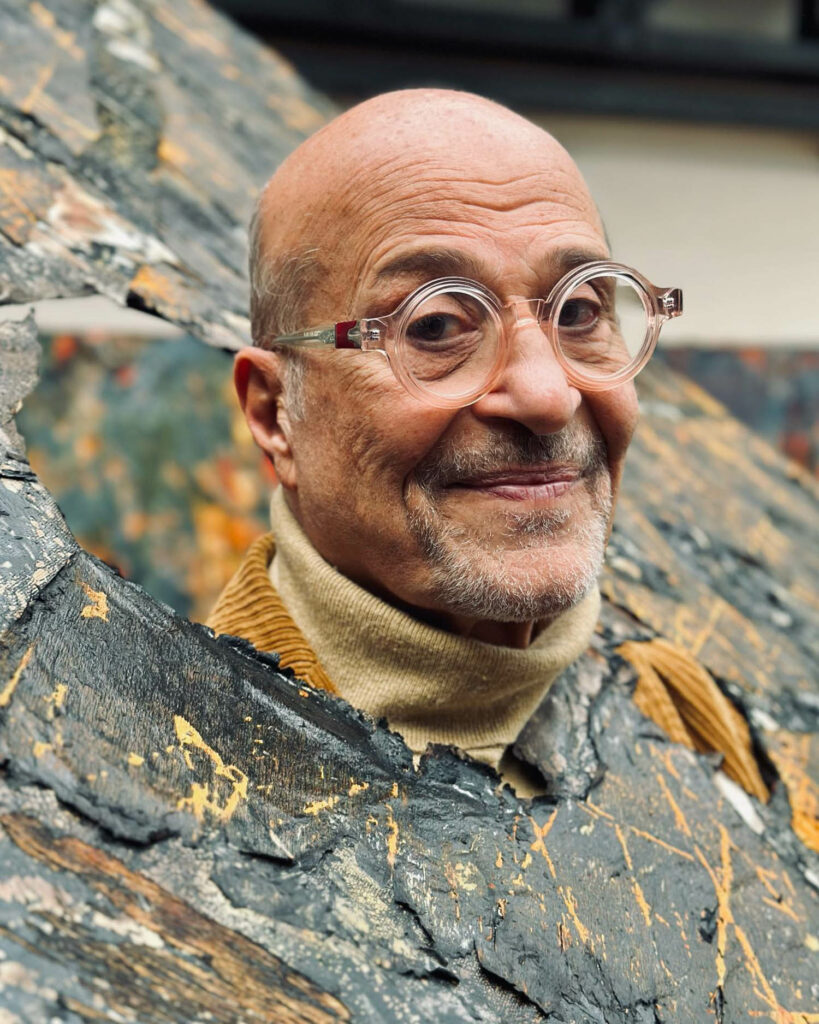 Elsewhere, a series of painted flags decorate the quays of Monte Carlo, displaying printed reproductions of works Boghossian had previously created by painting on decommissioned sailcloth, as a commentary on sustainability and ecological preservation.
"I bought [the sails] and painted on them," Boghossian explains, "but—[when] I saw the masts—I realized I could not hang them, because the mast is too light and they had become heavy with paint, so I decided to print them, so that they [can] appear there."
"As much as I decide [something] is exactly what I want once it's finished," he says. "I don't control every aspect of it. It's an evolution [between] my decisions and the hazard."
A Closer Look at Jean Boghossian's Latest Works