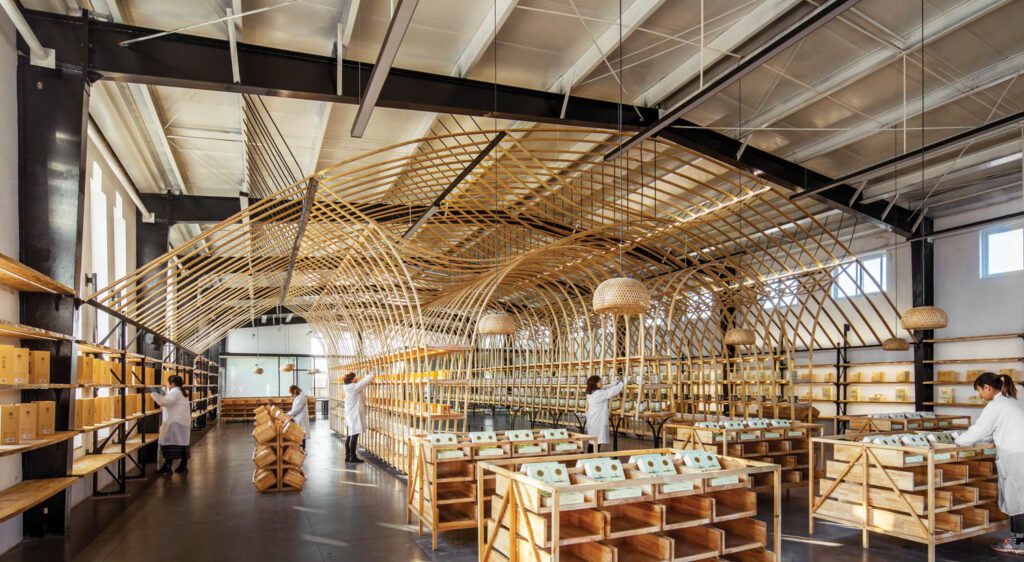 Luo Studio Transforms a Warehouse into a Medicinal-Plant Mecca in Jiaozuo, China
Using local pine, Luo Studio transformed a warehouse into a medicinal-plant mecca, simultaneously building green and revitalizing industry in Jiaozuo, China.
Isometric CAD renderings model the latticelike shelves, inspired by centuries-old bamboo weaving techniques, Luo Studio created for the Yuntai Ice Chrysanthemum Industry Park, an outlet for ice chrysanthemum medicinal products in an existing building in Jiaozuo, China.
Thin, 2-inch-wide ribbons of locally sourced, inexpensive pine were bent into shape by hand. They were then bolted to an iron frame­work.
The resulting structure was attached directly to the building's steel armature creating a canopy with cor­ridors below it.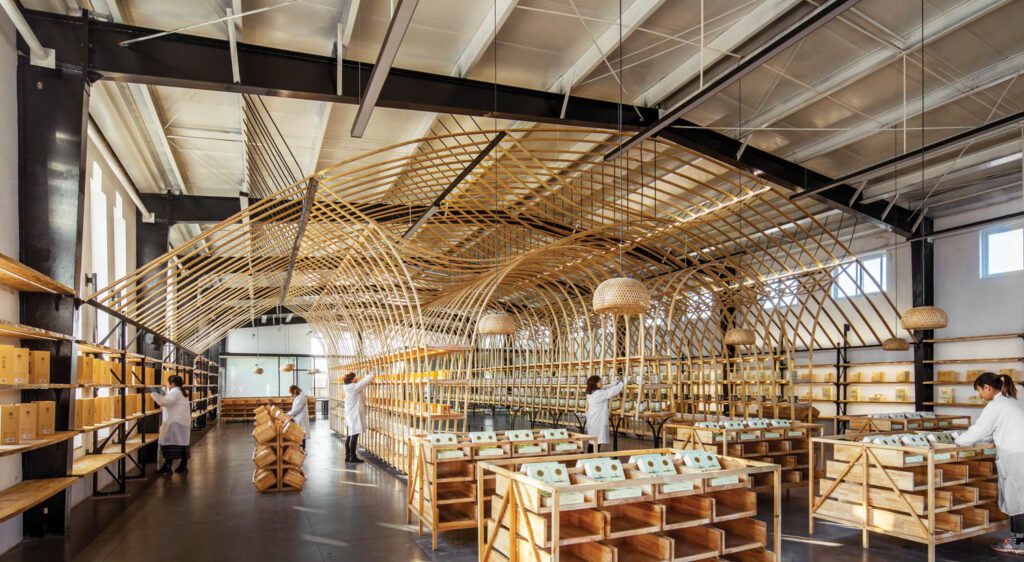 The 17-foot-tall canopy system nearly fills the 6,500-square-foot industrial building, its handmade quality nodding to how each piece of ice chrysan­the­mum is manually picked, dried, and baked by villagers (much of this industry disrupted in the last two years by COVID-19 and flooding); the 12 local vari­eties displayed here are for tour groups and distributors to browse before participating in livestream auctions. Like the canopy, the freestanding display units are also pine.