ROOI Design and Research Creates a Striking Outdoor Installation in Guangzhou, China
An outdoor installation in Guangzhou, China, by ROOI Design and Research addresses conservation, culture, and coming together safely during the pandemic.
ROOI Design and Research's hand sketch of Patch-City, an events pavilion in Guangzhou, China, composed of quick-assembly, reusable PVC modules, shows how the firm's "toy blocks" would be stacked on each other to create a public plaza.
The subsequent computer rendering displays the formation of a 20-by-24-foot podium that would host concerts, talks, and other arts programming.
In a Shanghai factory, a fab­ricator installs a supporting steel structure to test the modules' stability.
ROOI chief designer Zuoqian Wang met with the manufacturing team and an engineer from Yanloo Interior Shanghai Co. to examine a prototype.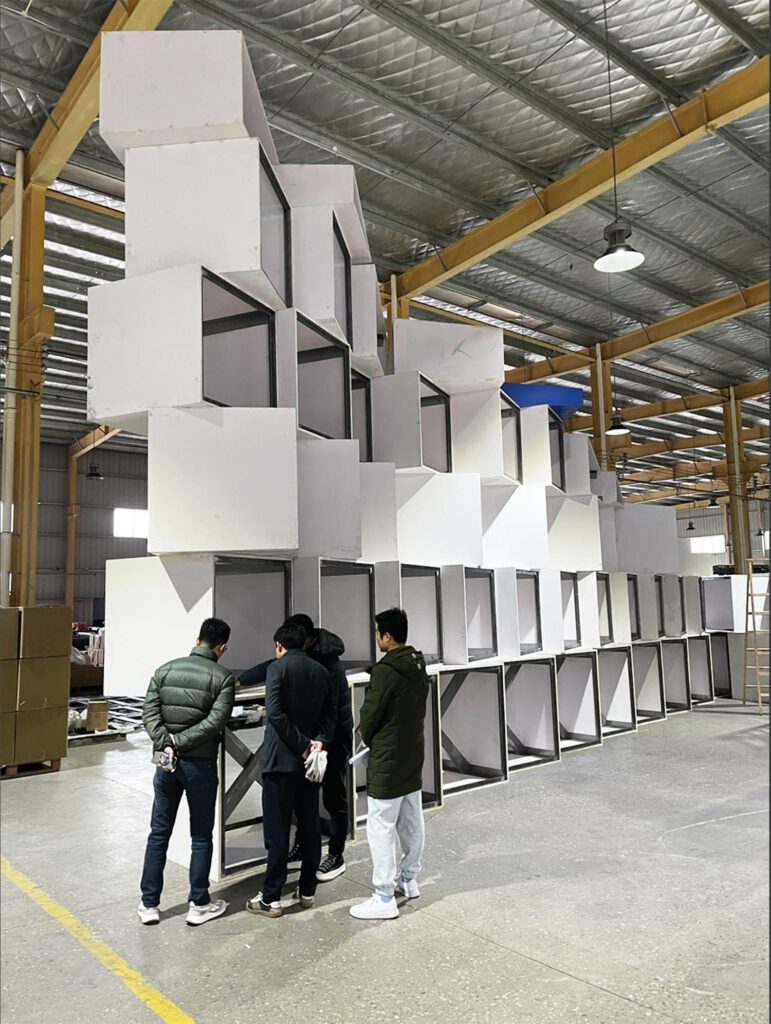 The PVC sheets were bolted together into cube forms, then they were painted with a fluorocarbon coating.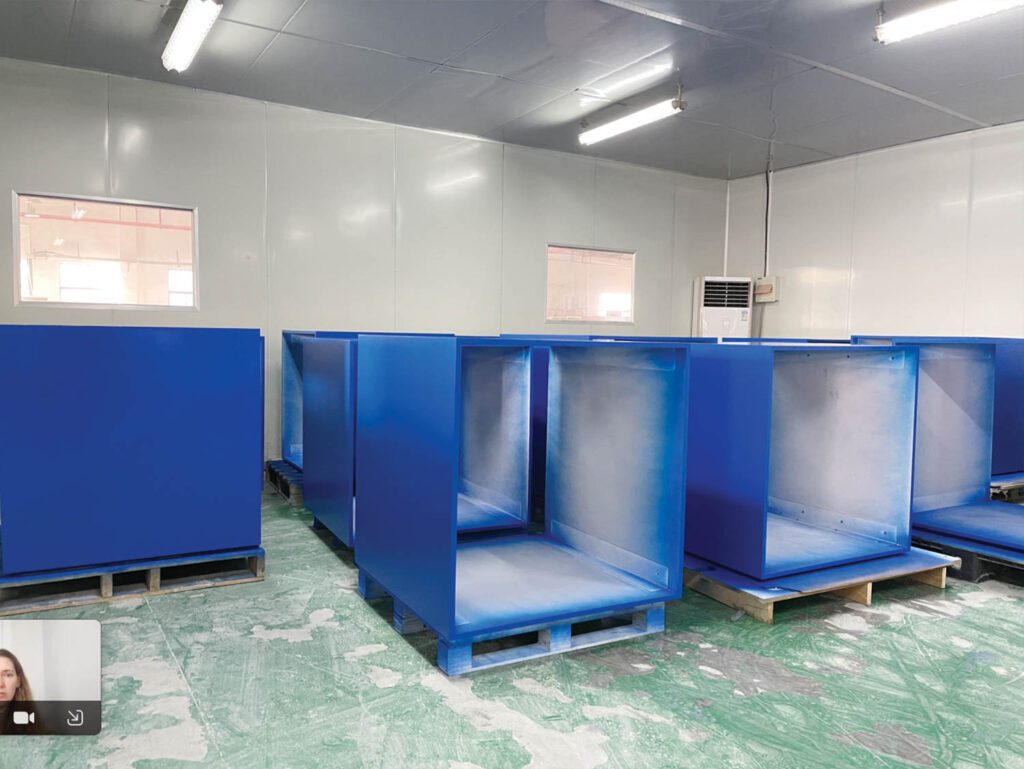 After linear marks were drawn and the supporting frame was set, the prefabricated modules arrived on-site, arranged on the lines, and then hoisted layer by layer, with construction workers adjusting the top to not disrupt tree branches.
On the site of a former elementary school, Patch-City, which has been up since January, utilizes isosceles trapezoid building structures to create a space that addresses the disappearing of the traditional marketplace cultures.
After they come down, the modules can be repurposed as furniture for interior spaces.
The black-and-white chevron base was reused from the ele­men­tary school previously located there.
Digital trend brand IFANR, which commissioned the project, combined their online and physical platforms to carry out an urban carnival.
The pavilion has inspired Patch-Café, a second installation using the same modules currently at a nearby empty mall.