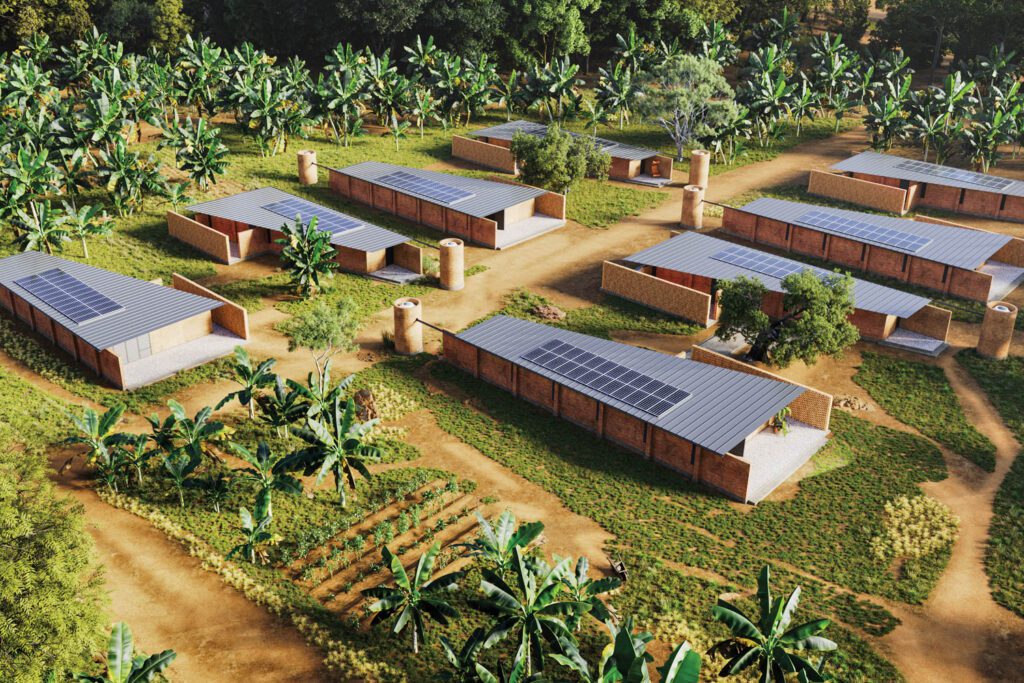 Marc Thorpe Design Teams Up With Affordable Housing NGO Échale International and Stage Six to Build Houses in Uganda
According to the Uganda Bureau of Statistics, the African nation has a deficit of over two million dwellings. To help, Marc Thorpe Design has teamed up with affordable housing NGO Échale International and franchise expert Stage Six to design and build 10 houses just outside of Kampala, the capital. The homes will be constructed from Echale's re­cyclable EcoBlock, a compressed earth brick made of local soil bound with a mixture of cement, lime, sand, and water.
"We believe in an architecture of responsibility," Marc Thorpe says. Using earth directly from the site reduces imported materials, thereby drastically reducing the build's carbon footprint. In addition, each house will harvest solar power and rainwater, driving self-sufficiency.