A Manifesto for Metaverse Ethics: Considering the Civic Infrastructure of the Virtual Environment
Lara Lesmes and Fredrik Hellberg, who founded Space Popular, the firm behind virtual artworks, experiences, and exhibitions present: "8 Propositions for a Civic Portal Infrastructure for the Virtual Environment."
1: CONSISTENT, STABLE, RELIABLE, DEPENDABLE, CERTAIN
The way we move through the virtual environment must provide reliable and dependable spaces of access that do not change with every update. Communities require a degree of stability and certainty to build upon.
2: READABLE, RELATABLE, SYMBOLIC
The portals to and across virtual environments must contain information about the space behind them that is widely legible. This will require the creation of a new grammar of material behaviors, graphics, and signs to be incorporated across all access points.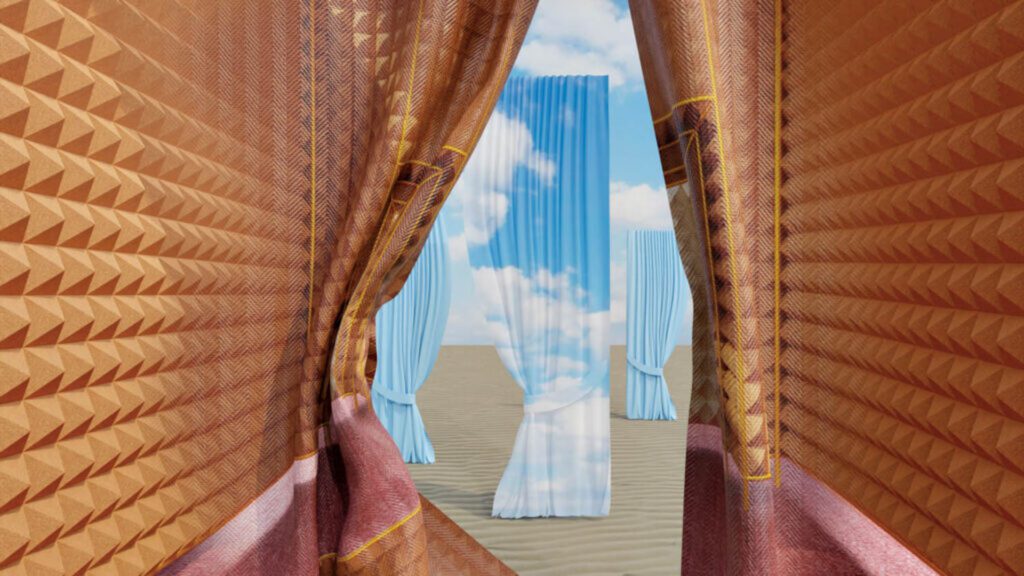 3: SHARED, NETWORKED, INTERCONNECTED
The portals to virtual environments must be interconnected and consistent throughout, appearing the same to all citizens of the virtual environment at any given time. We must perceive the same if we are to understand a space as shared and a group of people as a community.
Visit Metropolis to read the full story.
---
The Metaverse Architecture + Design Awards celebrates the designers and architects dreaming up projects, products and spaces for the virtual realm. Learn more about the MAD Awards, and dive into stories that explore the industry's new frontier.