Molteni&C Expands its Headquarters With a New Pavilion Designed by Vincent Van Duysen
What does the future of the workplace look like? For Molteni&C, the answer is constantly evolving. The brand's headquarters in Giussano, Italy, just north of Milan, features a new hospitality pavilion by creative director Vincent Van Duysen—his first architectural addition to the grounds. The Molteni Pavilion, which sits within the Molteni Compound, expands the brand's space by more than 15,000 square feet, reflecting its growth and global reach.
"We are proud to host within our compound a piece of architecture designed by our creative director, a new contemporary which is integrated into the historic site and signals the company's new path towards the future," shares Carlo Molteni, chairman of the Molteni Group, in a statement.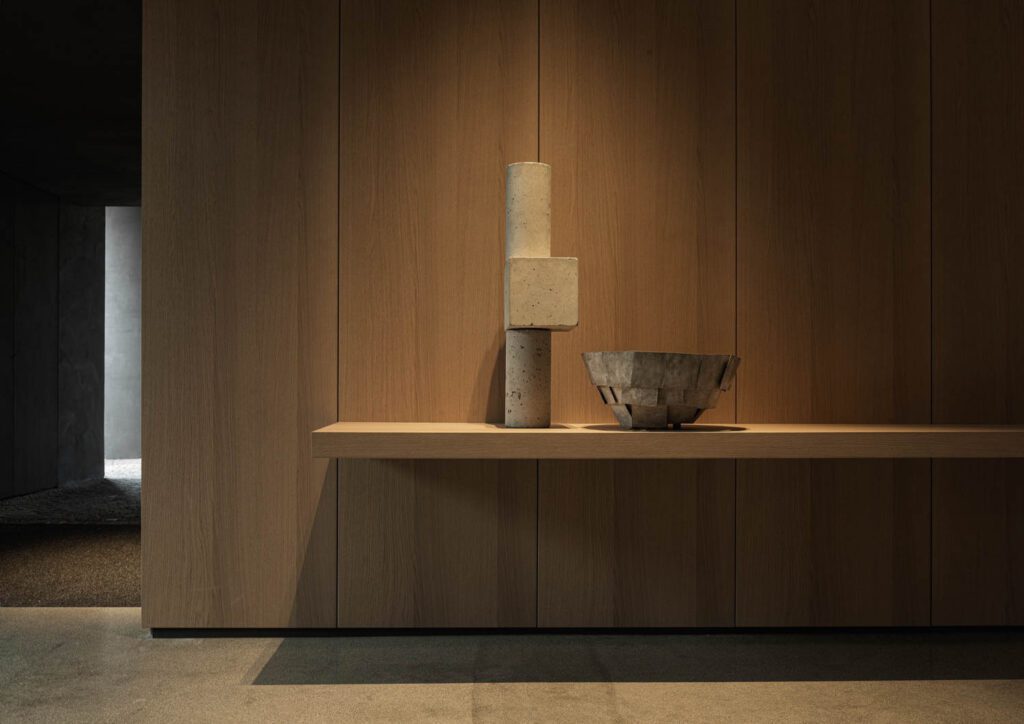 The Pavilion, which includes a new reception and dining area, builds on earlier site reconfigurations from the mid-1980s and '90s, including the brand's showroom, designed in-house by Luca Meda. Original midcentury details remain visible throughout the Compound, such as the façade cladding and window frames. 
"The expansion of the Compound represents the Molteni Group's determination to provide an all-round holistic experience for visitors. The new annex areas bring a breath of innovation and modernity to the headquarters," shares Van Duysen in a statement. The project "stems from the idea of creating a continuous dialogue between domestic and open spaces. This is why, in addition to the new Pavilion and the transformation of the existing ground floor, I wanted to place great value on the exterior," he adds.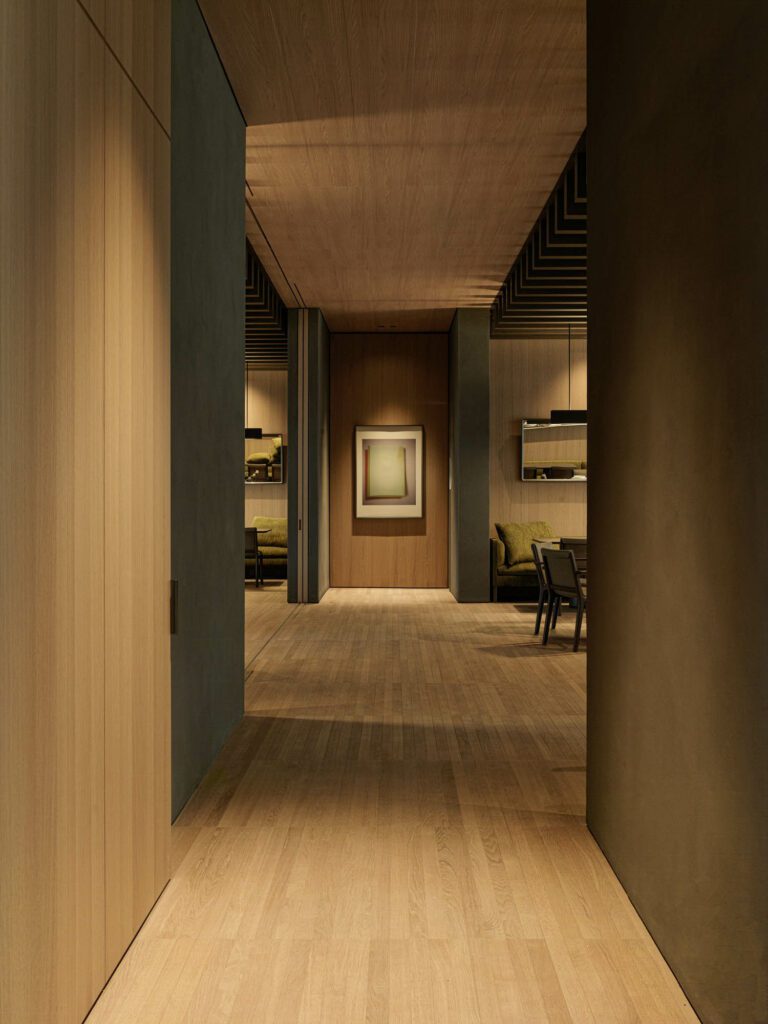 Visitors en route to the Pavilion encounter paths punctuated by dark columns engulfed in greenery—a collaboration with landscape architect, Marco Bay—while the structure's concrete roof and ground-level platform anchor the space within its surroundings. With custom furnishings throughout, the new Molteni Pavilion emanates an elegant yet understated sophistication, showcasing the brand's roots in Italy with an eye toward the future.