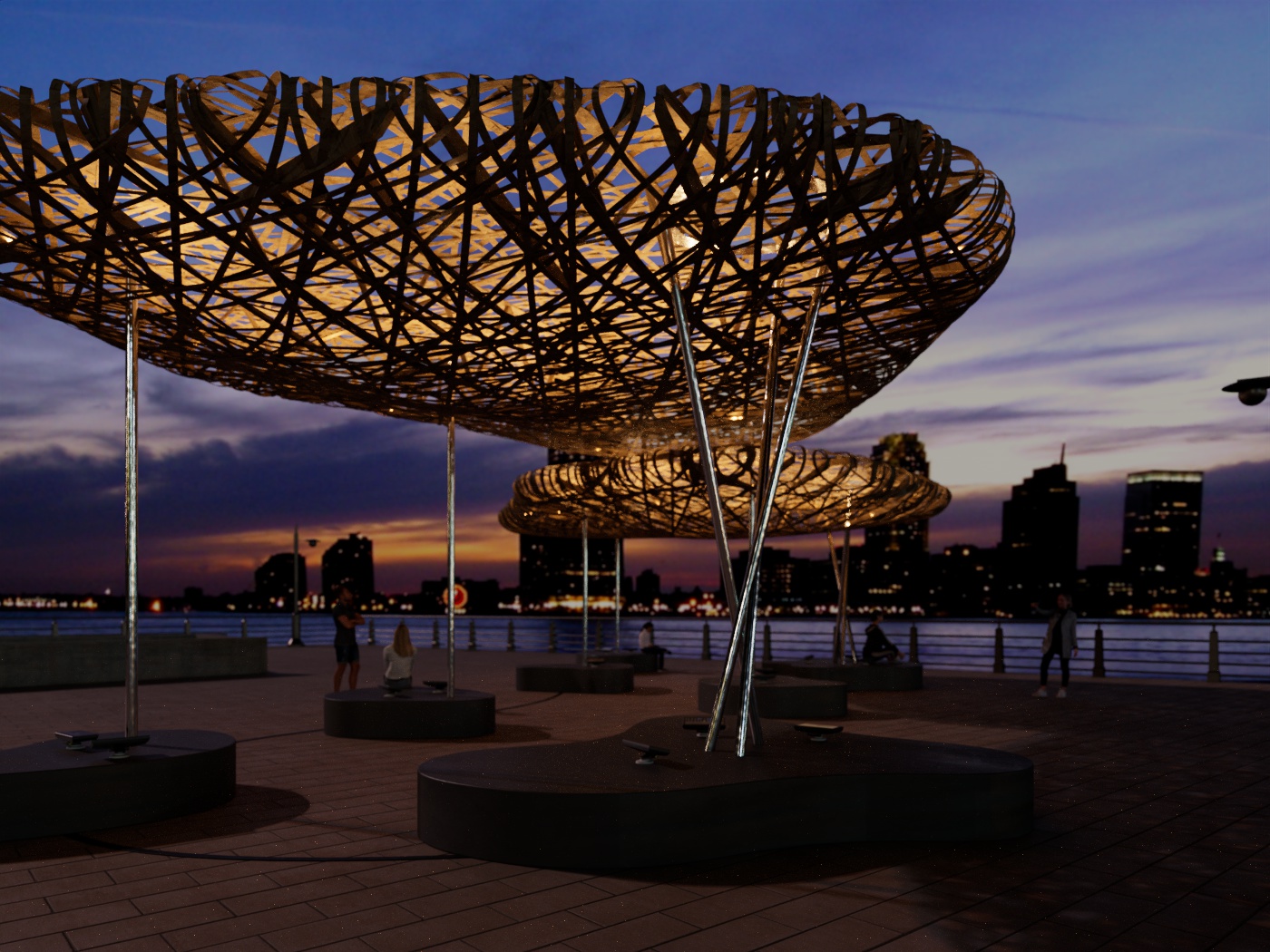 NYCxDESIGN Presents Design Pavilion 2023 During Archtober
Through a series of bold installations, Design Pavilion 2023 hopes to inspire discussions regarding sustainability and New York creativity for Archtober.
Design Pavilion 2023 In Honor Of Archtober
In anticipation for Archtober, New York's month-long celebration of architecture, NYCxDESIGN presents Design Pavilion 2023, a public design exhibition with a series of experiential installations featuring established and emerging designers, architects and visionaries from around the world.
"As we kickstart the months of preparation that lead up to the NYCxDESIGN Festival in May 2024, we're excited to partner with AIA New York and The Center for Architecture in celebration of Archtober, by offering the public a vision of stellar sustainable and ethical practices through the lens of design," said Ilene Shaw, NYCxDESIGN's executive director, and Design Pavilion founder.
Running from October 12-18, 2023, this year's edition of Design Pavilion features three activations and exhibitions, which all evoke the themes of materiality, sustainability and social justice, as well as focus on community gathering, productive conversation, and personal reflection.
In addition, the Architecture & Design Film Festival (ADFF) will kick off its 15th season on October 12 in New York City. Furthermore, the Festival will showcase Clodagh, the namesake documentary chronicling the life and career of this bold international design icon and 1997 Hall of Fame inductee. Produced by Adrian McCarthy and directed by Oda O'Carroll, this documentary was screened last November at Penn1 and gives an intimate look into how Clodagh became a pioneer in the realm of design.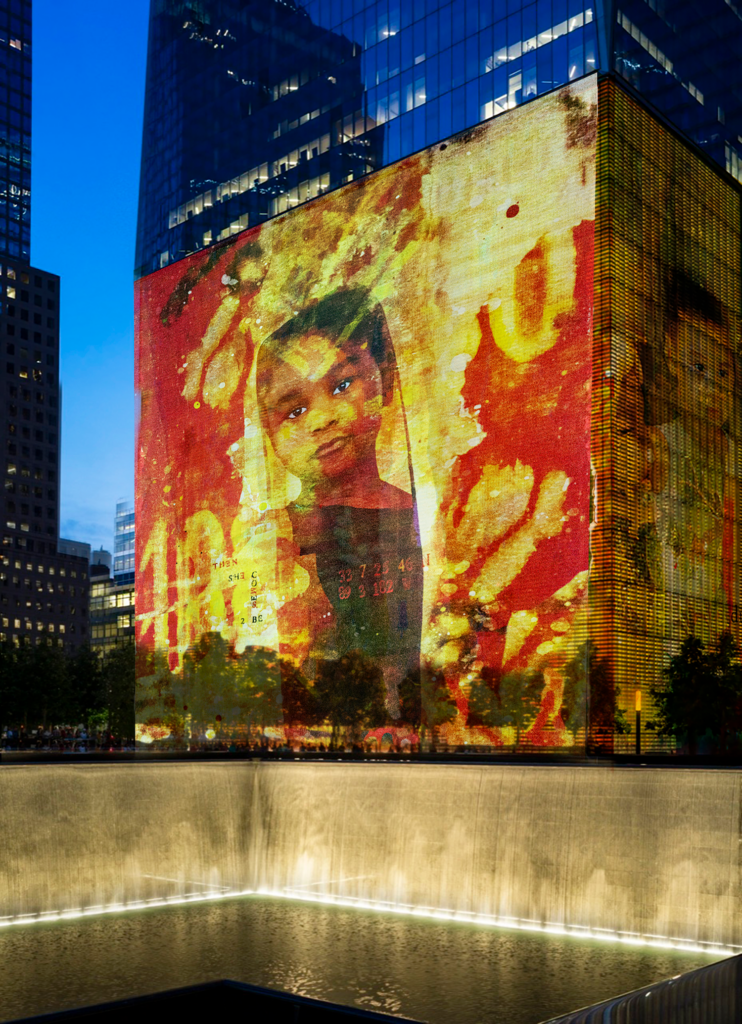 Explore These Stellar Activations For Design Pavilion 2023
BAMBOO CLOUD
Gansevoort Plaza, Meatpacking District
October 12-18, 11am-9pm Daily
Bamboo Cloud by Shanghai architecture studio IILab, explores the potential of bamboo as a sustainable building construction material. Composed of bamboo strips woven into a surface hovering over an outdoor seating space, this installation breaks the boundaries of the material, showcasing how it's structurally resilient and how it could be used at building-scale. The studio also worked with lighting design firm L'Observatoire International and high efficiency lighting suppliers Nanometer Lighting Color Kinetics to bring a natural glow to this installation, elevating its beauty.
PUBLIC DISPLAY
Gansevoort Plaza in Meatpacking District
October 12-18, 11am-9pm Daily
Public Display by Seattle firm Studio Kër expands on the properties of Cross-Laminated Timber while exploring the interplay between materials and space. The Gansevoort Plaza will also serve as the location for the Design Talks series. Curated by Stockholm-based industrial design studio Form Us with Love, the talks will focus on waste management and other sustainability-related topics.
I WAS HERE
The Podium at One World Trade Center
October 12-18, 7pm-9pm Daily
Making its NYC debut at Design Pavilion, the I Was Here project by artist Marjorie Guyon boldly reflects on the country's legacy of enslavement and commemorates the African Americans who were a part of that legacy. Starting in Lexington, Kentucky, back in 2016, this series of public art installations, conceptualized with the help of digital agency Yes We Are Mad, also hopes to start the process of healing wounded sites.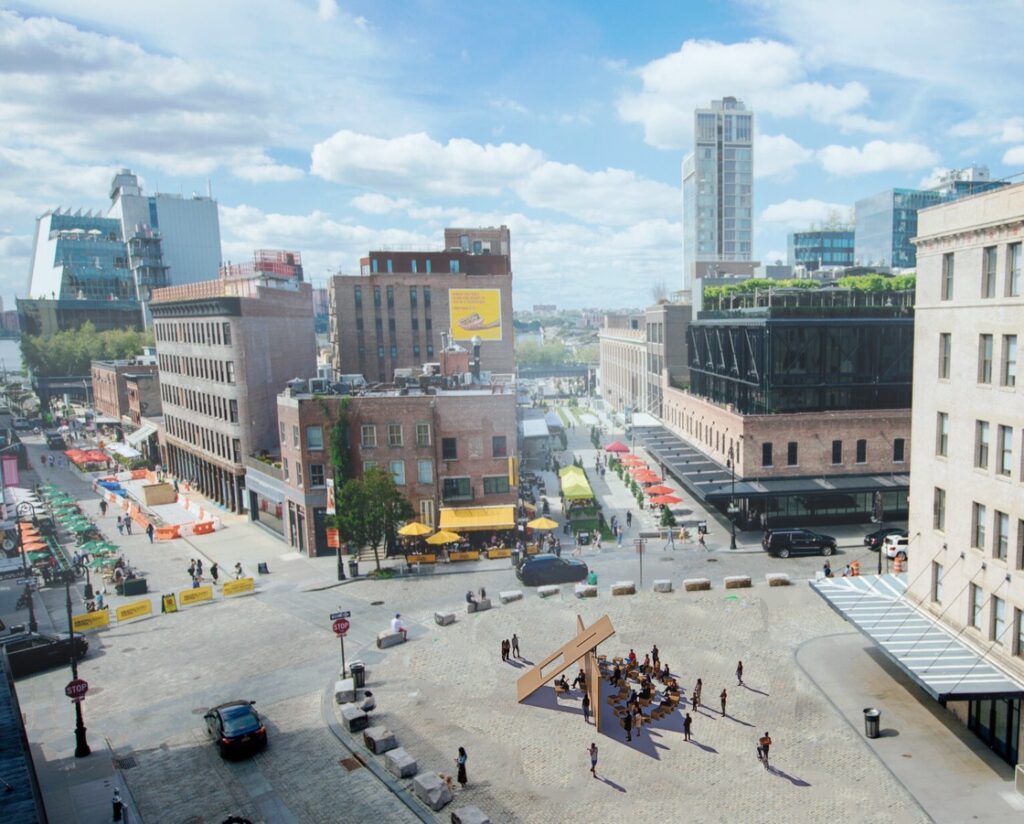 read more
DesignWire

Noguchi Museum Opens "Futura Akari" Exhibition

For "Futura Akari," displayed through April 25 at The Noguchi Museum, in New York, graffiti painter Futura sprayed and drew with markers on mulberry-bark-paper "Akari Light Sculptures" by Isamu Noguchi.