On the Move: Architecture & Design Hires and Promotions
See the summer's latest moves, hires, and promotions across the architecture and design industry, from interior design firms to manufacturers.
Flooring solutions company Tarkett has welcomed Tracy Cook to its growing commercial team. She will set the strategy for all Tarkett North America commercial soft-surface products as senior director, product management, soft surface. Cook brings nearly 30 years of industry experience to her new role, having previously served as director, CX innovation with Georgia Pacific and as director of strategic insights and innovation with Shaw Industries.
Kathryn T. Prigmore has joined Moody Nolan as director of operations for the DC studio. Kathryn brings over four decades of firm leadership, project management, and academic experience, having served in leadership roles at numerous firms, guiding business operations, developing training programs, building and fostering client relationships, and implementing good business practices.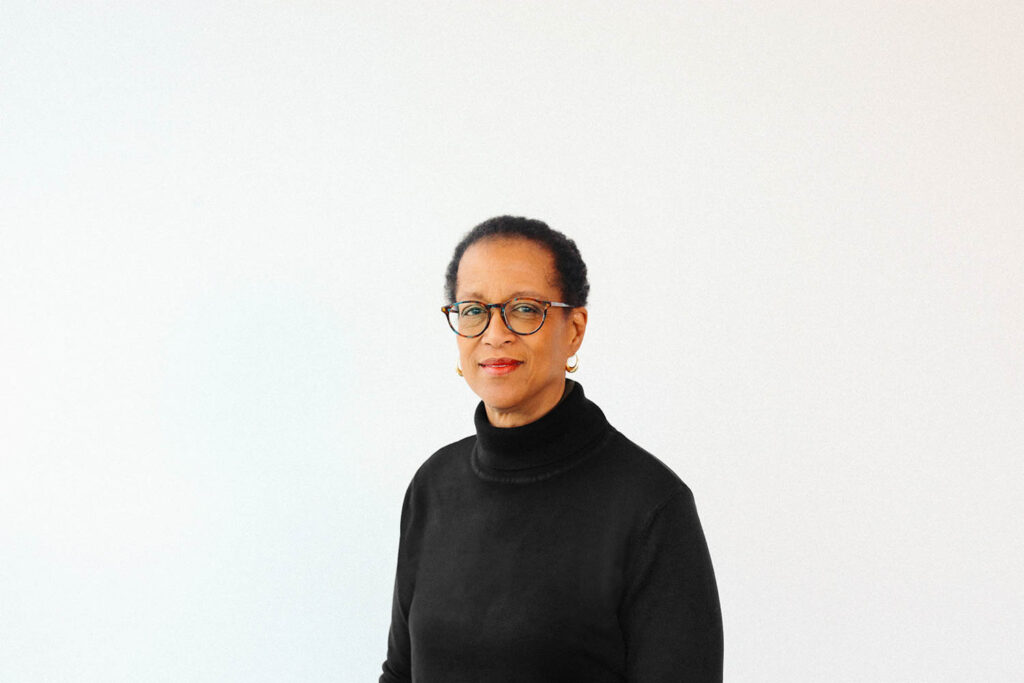 LK Architecture, an esteemed national architectural firm founded in 1967 with a breadth of projects spanning 50 states, has announced the promotion of Lisa A. Haude to senior vice president. Haude joined LK in March of 2022 as director and recently completed the akb at Archer Hotel in Austin, Texas and has numerous other lifestyle-focused properties in the pipeline from West Palm Beach, Florida, all the way to Indian Wells, California. In her new role she oversees the interiors studio, particularly lifestyle, boutique-branded, and high-end projects.
Piero Lissoni has announced the establishment of Lissoni Architecture, a New York-based studio offering comprehensive architectural services for the United States. It will be led by Lissoni and CEO Stefano Giussani and will integrate interior and architectural expertise. The new architecture studio, which comes comes eight years after the founding of the interiors studio, aims to offer a 360-degree service, transforming the scale of Lissoni's operations in the U.S.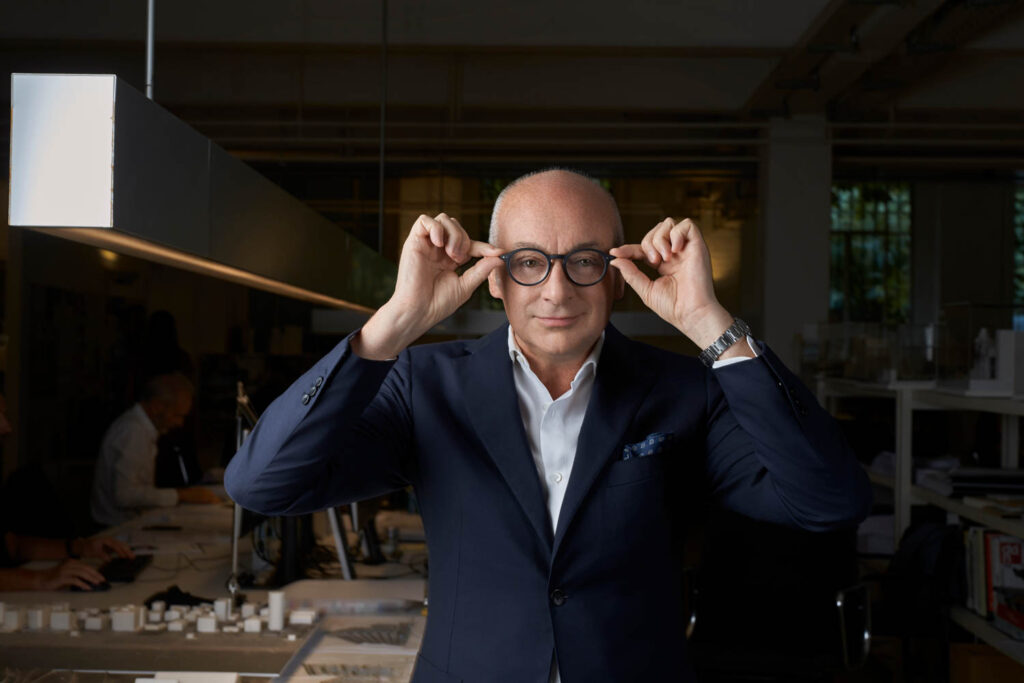 The full-service contract furniture dealership Henricksen has promoted former architectural products manager Beth Ralston to vice president of business development. Since joining Henricksen in 2020, Beth has overseen the impressive growth of Henricksen's architectural solutions practice in the Midwest.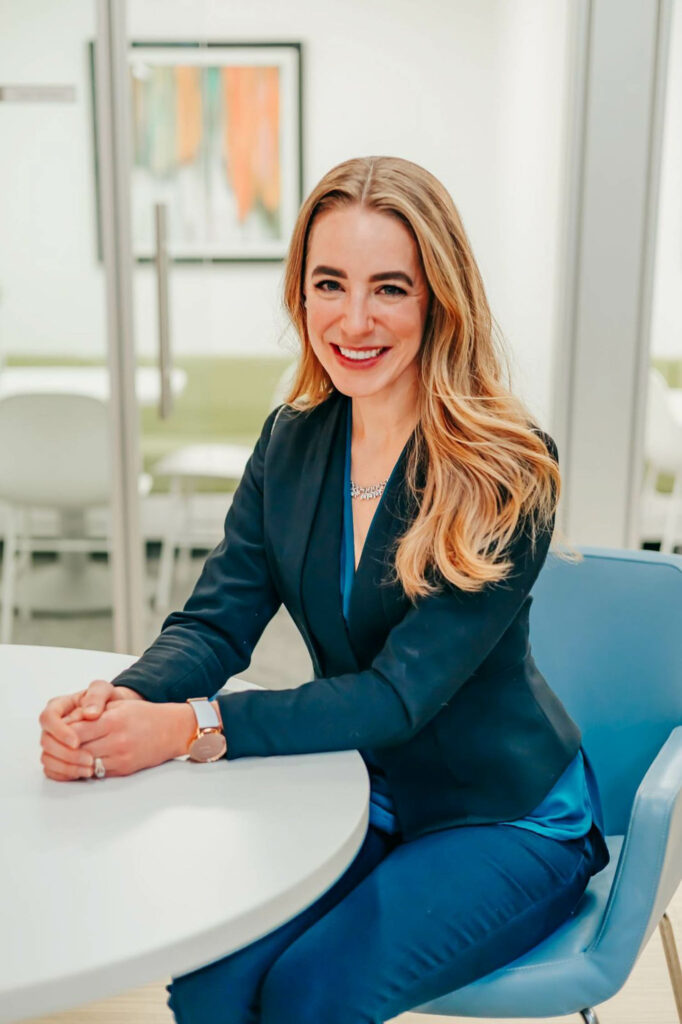 Tamara Dennis-Gamage has joined the team at GrizForm Design Architects, a leading D.C.-based hospitality design and architecture firm, as an architectural designer. She brings a collaborative and science-driven design approach to the firm's growing team. She earned her Bachelor of Science from Cornell University, making the transition to architecture after realizing the similarities between the scientific method and design-thinking process.
Tyler Rice has been promoted to director, environmental graphic design at NELSON Worldwide. Tyler will continue to provide high-level creative guidance from a projects' inception all the way through to completion. With more than 10 years' experience in the industry, Tyler joined NELSON Worldwide as senior graphic designer in 2021. His prior experience includes time as a designer for a creative agency that produced environmental graphics for major sporting events, stadiums, and training facilities across the country.
Additionally, Brandon Page has joined as vice president of brand communications and environmental graphic design. He will oversee the strategic connection of brand and culture in the physical space across all NELSON Worldwide practices and clients. With more than 25 years of active involvement in the design, brand, and retail community, Brandon has continuously adapted and evolved alongside the rapid changes in the industry. He has worked across the country in Baltimore, San Francisco, Seattle, Cincinnati, and Columbus with some of the most well-known brands in the world, including Target, Tiffany & Co., Nike, KFC, Buffalo Wild Wings, CVS and The Home Depot.
David Shull has also joined the firm as national practice leader, industrial. David joins the firm with over 35 years of industry experience, 11 of which he spent in a similar role, championing innovative solutions in the industrial sector. David has initial plans to expand the firm's work in technology and life sciences by providing clients with solutions for research and development, manufacturing, and logistics needs.
HOK has appointed Eli Hoisington and Susan Klumpp Williams as its new co-chief executive officers, succeeding Bill Hellmuth, who passed away on April 6, shortly after his scheduled retirement. They have served as interim co-CEOs since Hellmuth went on medical leave in May 2022, bringing a fresh yet familiar perspective to HOK's leadership. They have previously led two of the firm's largest offices and are longstanding executive committee members. Hoisington, the design principal in St. Louis, and Klumpp Williams, the managing principal in Washington, D.C., have collaborated closely with Hellmuth in the past. They will work with HOK's board to steer the firm's design vision, business strategy and operations.
Additionally, the firm has established a new studio in Boston, located in the city's leather district. Led by long-time Bostonian Tom Grimble, the office will support clients throughout the region, including Astra Zeneca, Sanofi, Longfellow and more. He will serve as senior regional practice leader, overseeing a growing team.
Dallas-based architecture, design, procurement, and capital management firm Premier has hired Patrick Burke as senior vice president of architecture. Before joining Premier, Burke served as vice president and principal at BRR Architecture. Prior to that, he served as chief operating officer and principal at RHA Architects for four years.
Additionally, Abby Shehan has been promoted to senior design director. She started her tenure at Premier in 2015 and has led interior design teams on numerous new-build and renovation projects in the multifamily and hospitality sectors. Shehan previously served as the senior designer at Duncan and Miller Design.
Dash Design has announced the launch of Dash Dine, a new division of the firm, which will be dedicated specifically to restaurant design and all aspects of food and beverage interiors. It will be led by design director Kristin Cullen, who joined dash design in 2011 and has led the F&B studio within the firm.
Belwith Keeler Décor Solutions, which includes Hickory Hardware, Belwith Keeler and its newly launched high-end hardware brand, Keeler Brass Company, has announced several promotions and new hires. Among them are the promotion of Knikki Grantham to creative director and David Warmenhoven to director of product innovation. Additionally, Nick Clark has joined the team as marketing manager and Jon Reibel has joined as e-commerce manager.
Ceramic Technics and Stone Source companies have officially merged to operate under the Stone Source name. The new company is a fusion of shared strengths in design focused around solutions for hospitality spaces and natural stone.
Chris Paulsen has joined Danish heritage brand Fritz Hansen as vice president Americas. He is tasked with accelerating growth and empowering the local market and brings more than a decade of retail and contract management experience to his new role, most recently as managing director Americas for GUBI and formerly as general manager at Design Within Reach.
National architecture and engineering firm HED announced the appointment of former CEO J. Peter Devereaux to the newly created founding principal role. Devereaux has served as CEO since 2015 and has been at HED for over 37 years. In his new role, he will continue to serve as a resource on long-term strategic projects and relationship-driven initiatives.
Journey, the design innovation firm of which ICRAVE is now a part, has hired the former SVP of ODA New York, Alex Polier, to be the company's managing director of business development. A marketing and communications expert with more than 20 years of experience, Alex was most recently the senior vice president of business development of the award-winning architecture firm ODA, where she led the executive team and brought in instrumental opportunities in new sectors, including the Edition Hotel in Fort Lauderdale and the first mass timber residential building in Washington, D.C.
U.K.-based Kast Concrete Basins, known for its colorful, contemporary basins and sinks, has joined the Kohler Co. family of businesses. It was founded by Tim Bayes, who will now serve as Kast's Managing Director/Head of Creative. Kast Concrete Sinks joins Kohler's Luxury Brands portfolio, reporting to Bonnie Choruby, president Luxury Brands, Kohler Co., alongside design leaders Ann Sacks, Kallista, and Robern.
Two veteran designers at INC Architecture & Design, Hilary Kroll and Tyler Kleck, have become partners. Hilary and Tyler join founding partners Adam Rolston, Gabriel Benroth, and Drew Stuart in leading the 50-person studio, which is headquartered in New York. Hilary Kroll, partner and sustainability director, joined in 2006. Tyler, partner and branding director, has been with the team since 2007.
Fisher & Paykel has appointed Eli Winkler as their new chief operating officer for the US Market. Winkler will continue to build on the positive growth for the premium appliance brand while overseeing product operations and teams for both Fisher & Paykel and DCS Appliances. He will be based out of the Costa Mesa, California headquarters and brings an extensive marketing background, including leadership roles at globally renowned brands such as Sur La Table and La-Z-Boy.
Jason Dooley has been promoted to regional vice president at Ware Malcomb, based in the firm's Atlanta office. In this role, Dooley is responsible for the overall leadership of the Southeast Region, including the Atlanta, Miami and Nashville offices along with executive oversight of the firm's multifamily and healthcare practices. Dooley has held several leadership roles in his seven years with the firm and was a principal for the Atlanta office prior to his most recent promotion.
Additionally, the firm has made leadership changes in its New York City and Newark, NJ offices. Vincent Sorge has joined Ware Malcomb as Director, Interior Architecture & Design in their New York office. Also in New York, Ware Malcomb promoted Damian Melo to Director, Interior Architecture & Design. In Newark, Ware Malcomb has promoted Meera Bahukutumbi to Studio Manager, Interior Architecture & Design.
In the Los Angeles office, Sergio Valentini has been promoted to principal. Valentini joined Ware Malcomb in 2019 as studio manager, architecture. In 2020, he was promoted to director, architecture and in 2021, he landed his most recent role of regional director prior to this promotion. His 20 years of experience leading large international projects from early concept stage through construction administration have helped the Los Angeles office develop a diverse portfolio across industry sectors.
Neil Bartley has joined Marvel as director of interior design. He will lead interiors for the firm. Most recently, Neil served as associate principal and studio director at A+I in New York. While there, he developed interior and strategic design concepts for a variety of commercial, hospitality and workplace environments.
Managing principal Jane Greenwood has stepped down from her role and will devote time to pursue new career interests and take some personal time for travel. Her transition follows twenty successful years of co-ownership and leadership with founding principal Michael Kostow.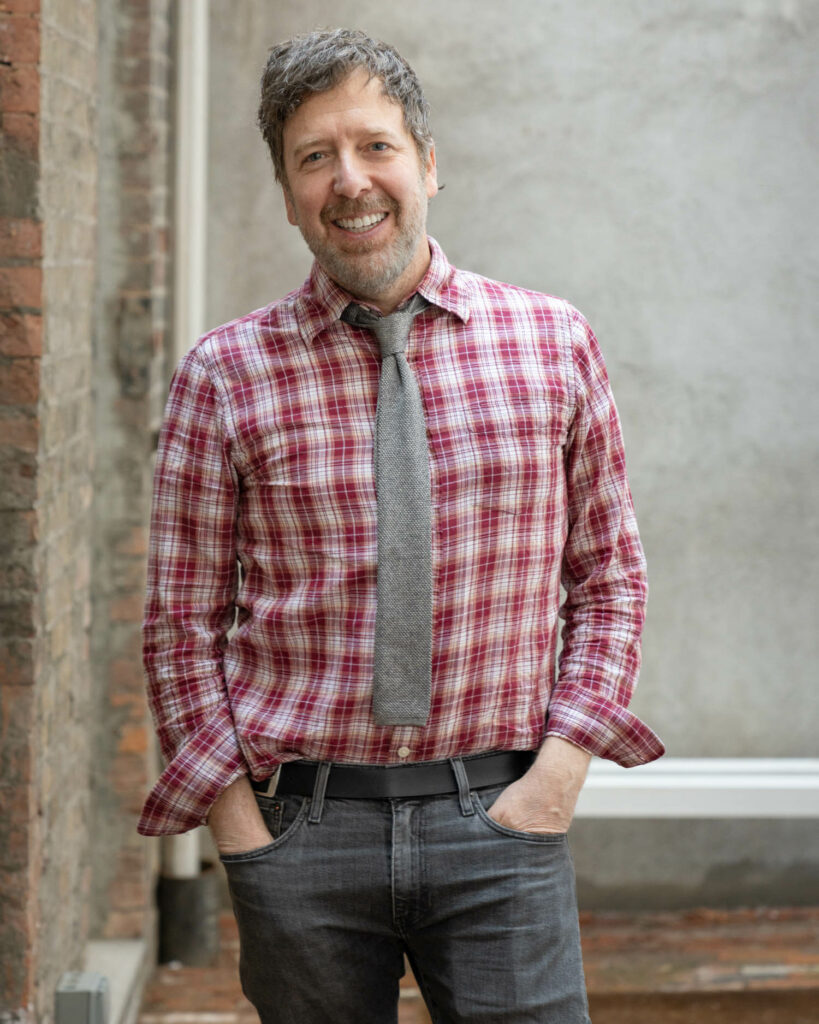 Architecture and design firm MG2 welcomes Sarah Wortman as director of marketing. She is an experienced AEC professional with more than 20 years in the industry and has held senior marketing roles at architecture and design firms across the country, where she successfully implemented strategies that resulted in increased revenue and market share.
Perkins&Will has made promotions in the New York studio. Robert Clemens has been promoted to managing director and Bill Harris has moved into an expanded regional role. Clemens joined the firm in 2021 and has served as the studio's director of operations and leader of its commercial and emerging transit practices. Bill Harris will continue in an expanded regional managing director role after nearly six years as New York studio managing director. Under Harris's leadership, Perkins&Will's New York studio has experienced significant growth, nearly doubling its staff size and completing or embarking on a range of significant projects. Clemens has more than 25 years of experience as an architect and has been actively practicing in New York since 2008.
Additionally, the firm will expand its aviation practice with new leadership. Julie Wienberg, a national leader in aviation architecture, has joined the firm in the Denver office. Wienberg brings 26 years of experience in the planning, design, and management of complex aviation and transportation projects across the country, including the development, integration, and delivery of new terminals, concourses, and expansions.
Mannington Commercial has named Cindy Kaufman as new vice president of marketing. Cindy will be responsible for Mannington Commercial's commitment to, and investment in, a brand-centric philosophy, and elevating customer engagement, inclusive culture, and thought leadership – all with a keen eye on the design community. Kaufman was most recently the director of marketing at Shaw Contract Hospitality. Before joining Shaw Contract, she spent over 25 years in various roles across Turner Broadcasting, Kellogg's, Interface, Red Bull Energy Drink, and multiple Olympic Games.
Mike Keilhauer has transitioned to CEO of Keilhauer and Meghan Sherwin has been appointed to the president role. Keilhauer will continue on with his role as creative director, leading product design and designer relations. Meghan Sherwin has been with Keilhauer since 2017, most recently as chief marketing officer.
THG Paris, the French atelier for luxury bathroom and kitchen fittings, has appointed Alexandra Singer to creative director. With experience of more than 15 years, five of these spent working as managing director, this creative role will see Alexandra bring strong marketing, business and product capabilities to further accelerate THG Paris' growth.
Adam Reeder has been promoted to president at LightArt. Reeder began his career in 2005 with LightArt's parent company, 3form. He has served in many capacities for both companies, including sales, marketing, and operations, and is known for his hands-on leadership approach, spanning the life cycle of projects.
Architect Ryan McDaniel has been named partner of Brandon Architects, alongside the founder and president, Christopher Brandon. McDaniel is the first partner ever to be named at the firm. He was an early hire, having joined the firm in 2012. He has dedicated himself to the pursuit of design excellence and sustainable development in both residential and non-residential buildings.
Flooring solution designer and manufacturer has hired Yehuda Fisch as regional sales manager, where he will be responsible for overseeing the Florida, Georgia, and Carolina regions. Following a move to Florida from his hometown in Ontario, Canada, Fisch has effectively managed the Florida sales division over the last six years, establishing strong relationships with architects, designers, developers, contractors, and property managers.
V Starr has announced promotions and new appointments to its leadership team, who are all located in the firm's West Palm Beach studio. With the continued leadership of Principal Sonya Haffey and Design Director Holly Nixon, V Starr has added two members to its senior leadership team, Jennifer Phillips and Gaby Fiallos, and promoted Gracie Huden from Junior Designer.
Nena Martin has joined DLR Group as interior design leader in Austin. With over 25 years of experience in interior architecture and design, Nena brings a wealth of expertise and a passion for creating exceptional spaces. She has worked with notable clients such as Apple, Meta, PIMCO, and National Instruments. DLR Group has experienced continued growth in Austin with recent project partnerships with Austin ISD, Hines, Under Armour, and the University of Texas.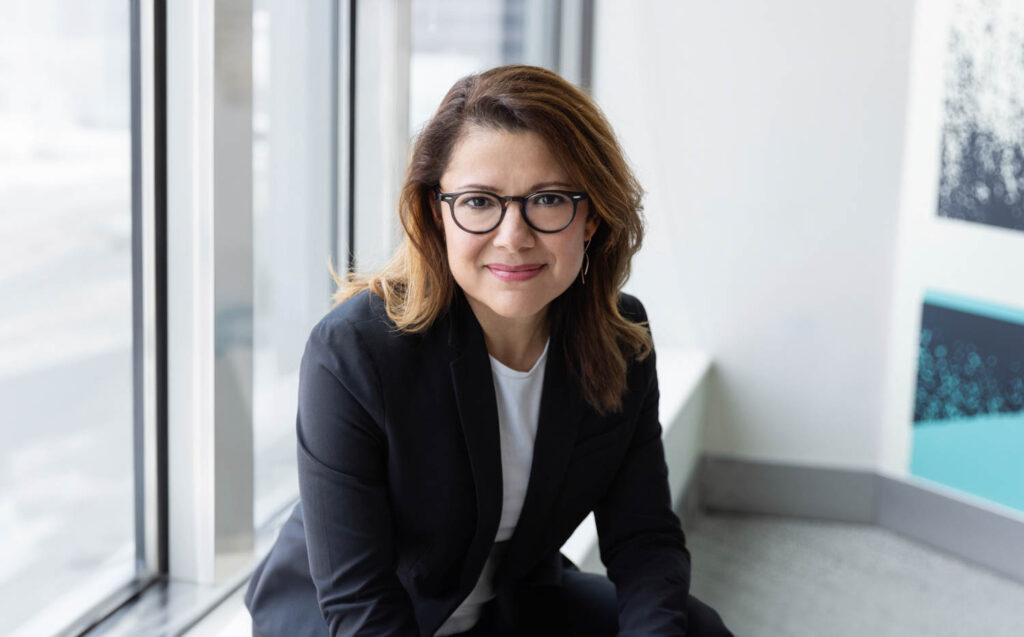 Barry Goldstein has joined JCJ Architecture as associate principal and managing director. In this dual position, Goldstein will guide project processes, direct resource allocation, and manage project performance around four of JCJ's regional offices, including Tulsa, Phoenix, Las Vegas, and San Diego. In addition to Goldstein's appointment, the firm has also recently promoted individuals in Tulsa to senior level positions. Jim Healy, senior project manager, who was also named as a firm associate, and Sean Pendley, AIA, associate and senior project architect, have been appointed to serve as Tulsa Studio Leaders.
Cosentino Group, the Spanish sustainable surfaces producer and distributor for the world of architecture and design, is pleased to announce that Patty Dominguez has been named the VP of business development for Cosentino Americas. Dominguez has played a pivotal role in her nearly 17-year tenure with Cosentino as VP of A&D Sales, elevating the brand by strategically cultivating new business opportunities with architects and designers.
Scott Faucheux has joined New York City-based TPG Architecture. Faucheux's rich background includes experiential design projects that range from interactive installations to innovative retail concepts for renowned, global brands such as Samsung, Mercedes-Benz, Urban Outfitters, The Art of Shaving, KIEHL'S, and Anthropologie. As creative director, Faucheux will work closely with Alec Zaballero and Ron Alalouf, managing executives, to continue bringing new and fresh ideas to TPG's growing roster of service-based clients.
Landscape Forms, leading designer and manufacturer of high-design site furniture, structure, LED lighting and accessories has acquired Summit Furniture, a maker of handcrafted, sustainable, outdoor teak furnishings for the residential, hospitality and marine markets. Headquartered in Monterey, California with locations in Los Angeles, Palm Beach, Monaco and London, Summit Furniture has over forty years of industry leadership as the first choice in premium teak furniture for luxury hotels.
Kina Ingersoll has joined Allsteel as national A&D director. Ingersoll has a career spanning 25 years in the industry, starting as an interior architect and transitioning to the furniture side of the design world, culminating in her most recent role as A+D director, west for Steelcase.
Architectural glass maker Skyline Design has made new hires and leadership transitions as it celebrates its 40 year anniversary. Founder and president Charlie Rizzo retired in January and is now succeeded by Vipul Bhagat. Rizzo will remain actively involved with the company as its chairman of the board, while Baghat will assume the responsibilities of president, overseeing all finances and operations. On the creative marketing team, the firm has added Jessie Devereaux, communications director, and Darcie Young Tashey, marketing director. Atlanta-based specialist in precision architectural metal systems Chris Allen has also recently joined the team, as has national sales director Steve Spangler.
WATG, a preeminent luxury hospitality design firm, has announced the appointment of Daun St. Amand as global practice principal of luxury multifamily residential and senior/later living. St. Amand joins WATG as an industry expert with over 30 years of experience in global markets. His career has largely been focused on senior living and residential with many landmark high-rise and urban-density projects.