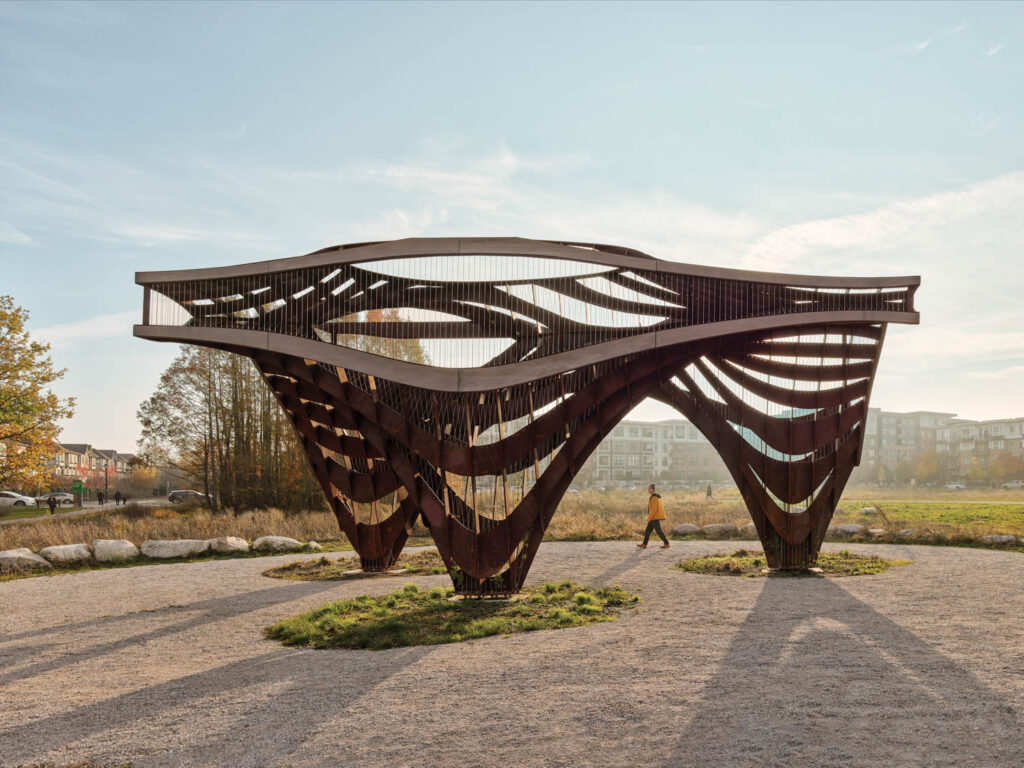 Pergola Garden by Polymetis Takes Root in Canada
In a Canadian park, an installation by Polymetis integrates not only natural materials but also vines that will eventually climb the towering structure.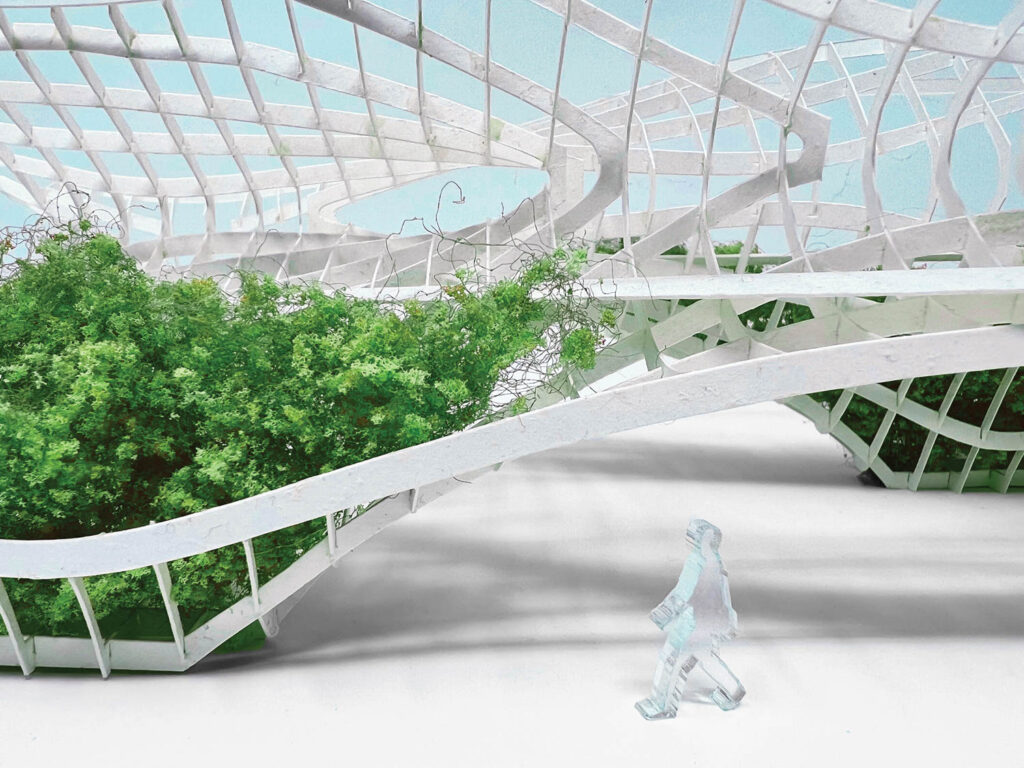 An early card stock model with acrylic figurine depicts Pergola Garden, a permanent sculpture for West Cambie Neighbourhood Park in Richmond, British Columbia, by Polymetis that will eventually be covered in Akebia vines.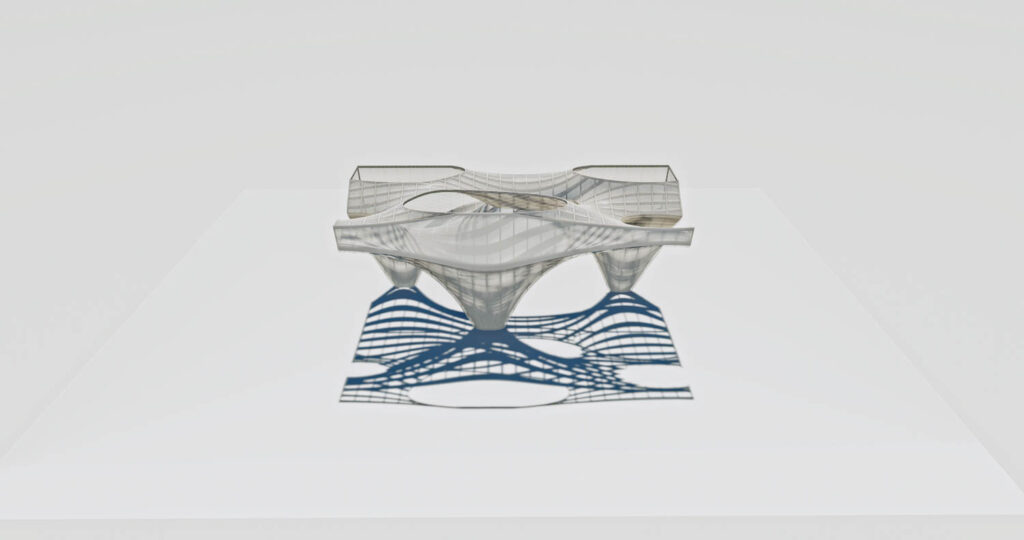 An early Rhinoceros rendering reveals the tall pavilionlike form.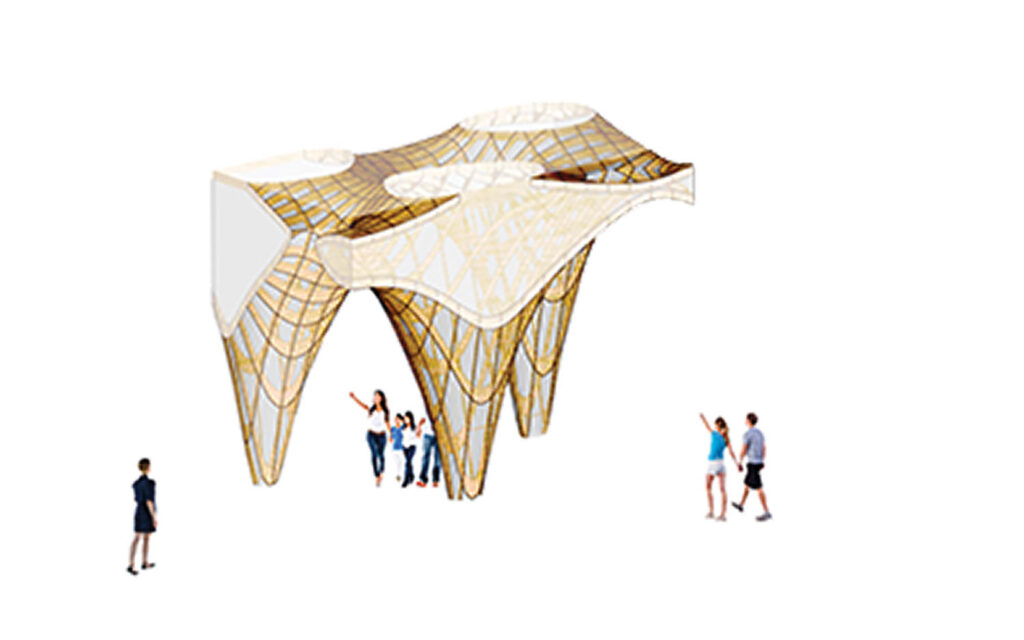 More renderings helped finesse the cutting and milling files for the structure, which would be made of Corten steel and Alaskan yellow cedar.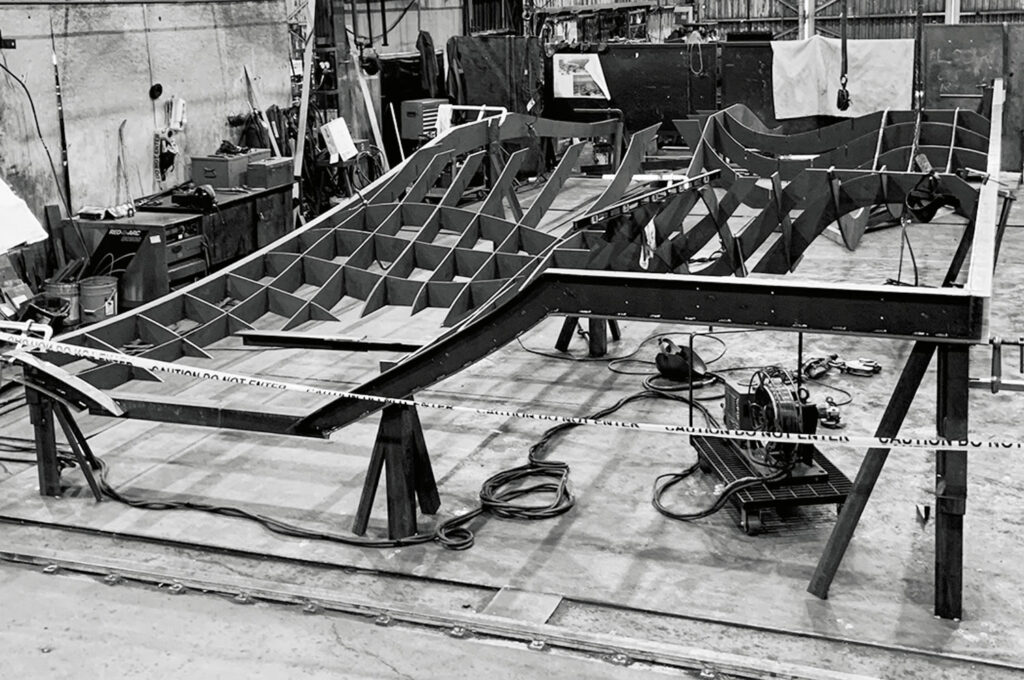 Tests at the steel fabricator's Burnaby studio determined how materials would interlock and the piece would be shipped to the park site in four large, prefabricated sections.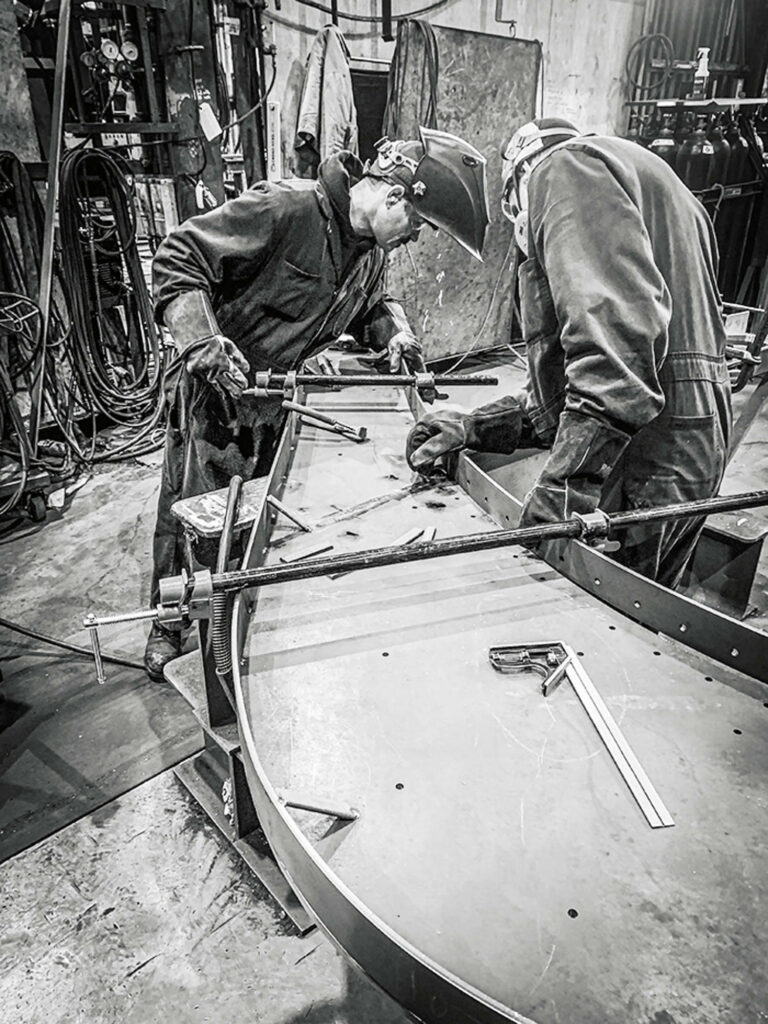 In total, 256 pieces of steel were CNC-cut and welded together, including segments that formed the outer faces.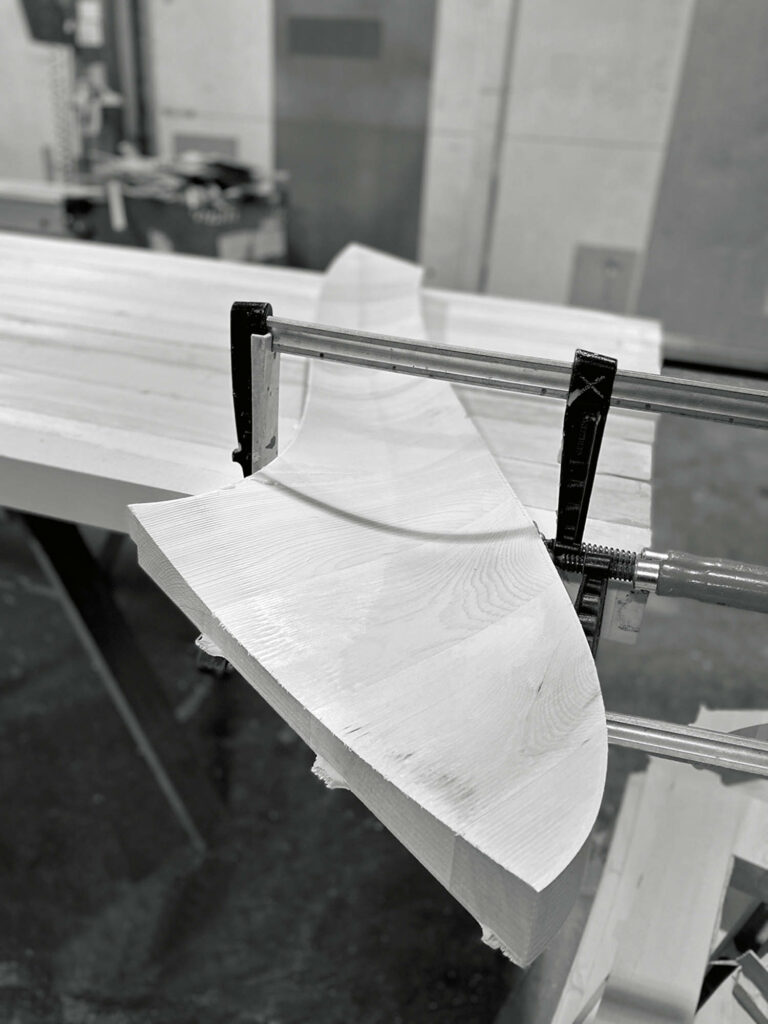 At the woodworker workshop in Nelson, cedar boards were CNC-milled into 144 individual pieces, glued together, and then shipped to site.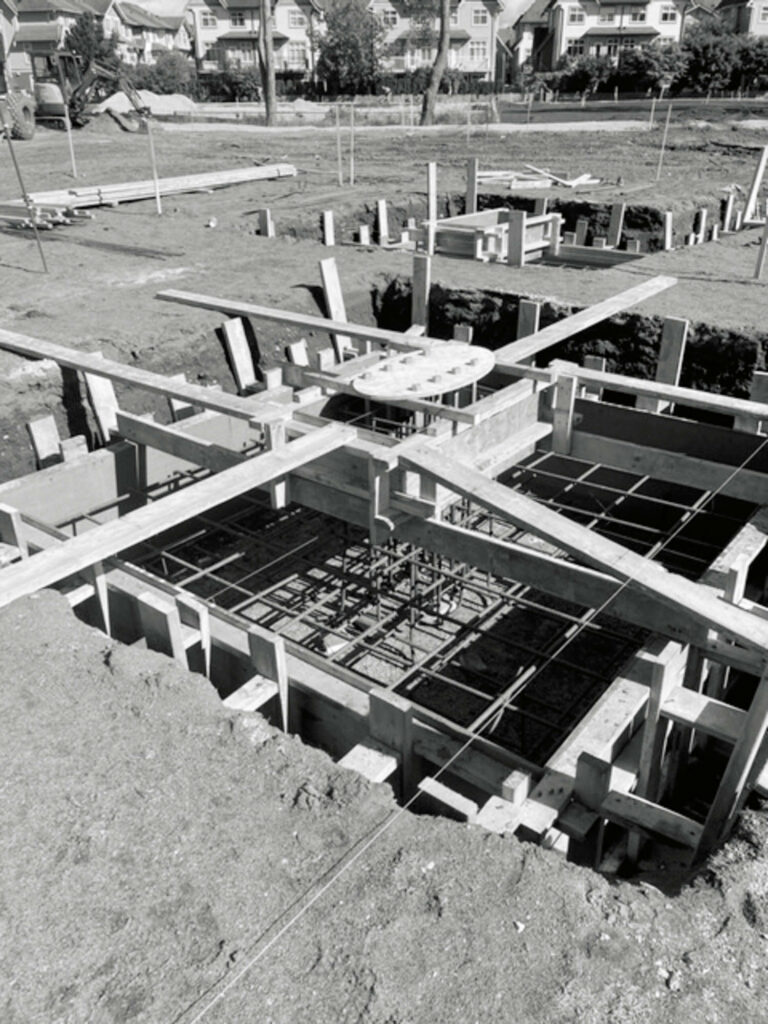 Plywood formwork provided support for the three poured-concrete piers that ground the installation.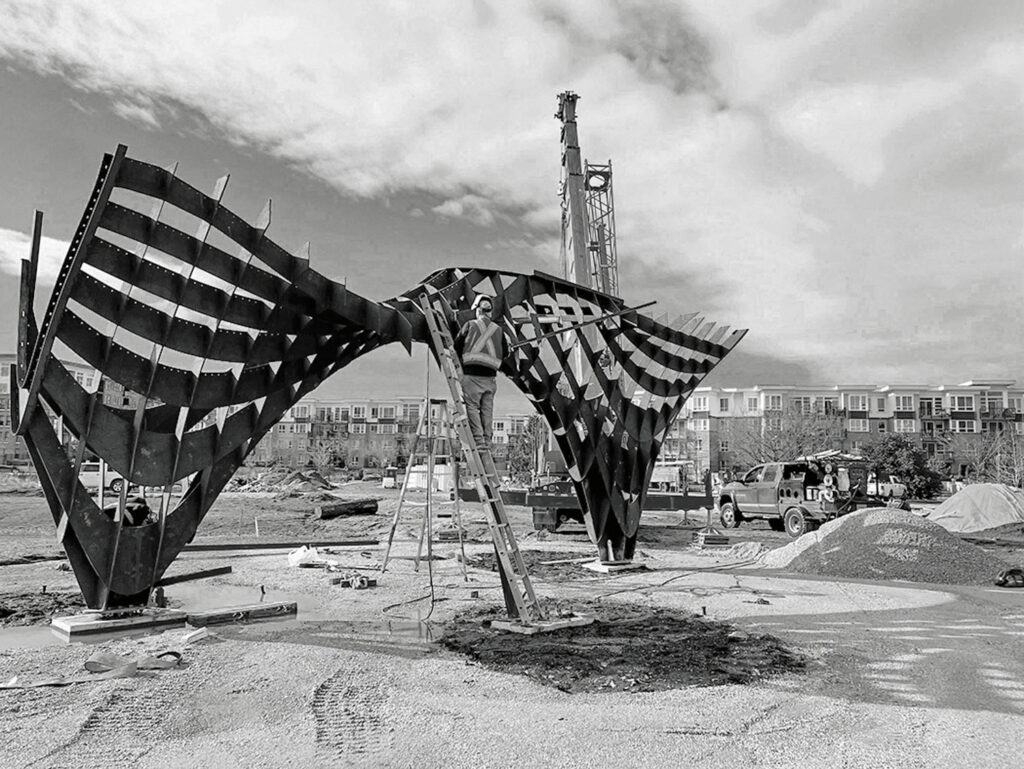 ---
Behind the Making of the Pergola Garden Installation
16 designers, engineers, fabricators, landscape architects, and consultants led by Polymetis cofounders Nicholas Croft and Michaela MacLeod
1,544 square feet of Corten steel
149 linear feet of Alaskan yellow cedar
3 years of design
---
The steel sections were assembled with ladders and a hydraulic crane and secured to the concrete piers with anchor bolts.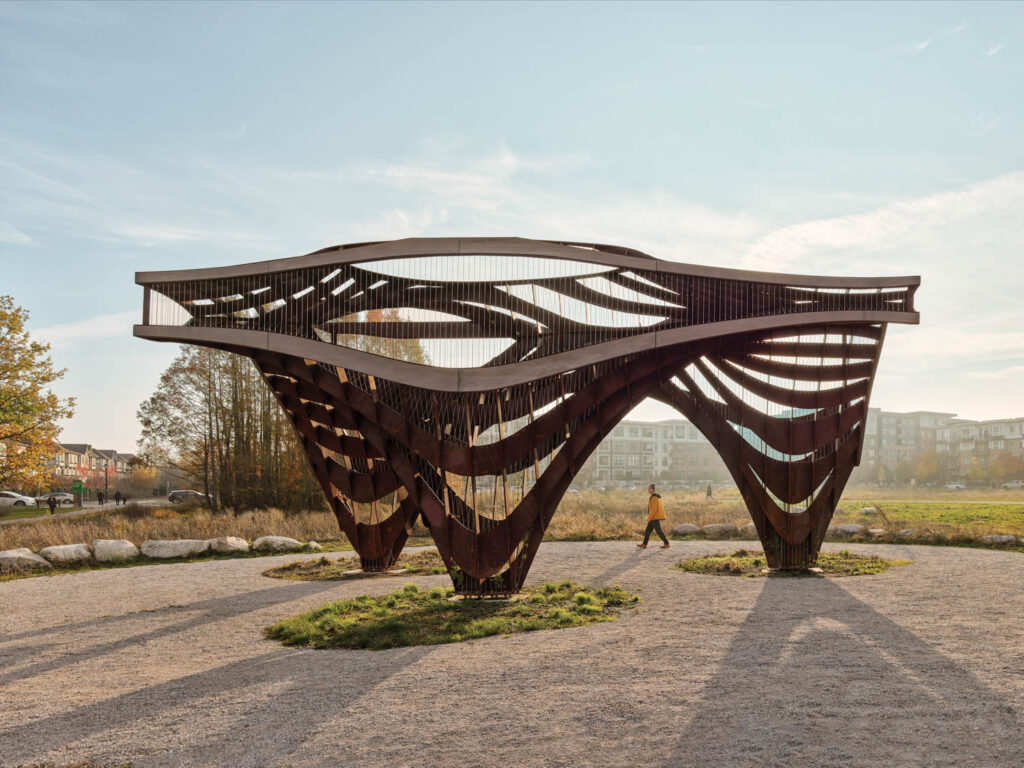 Polymetis, a multidisciplinary Toronto firm, con­ceived of Pergola Garden as a site-specific artwork that doubles as a shade canopy and gathering point in the 6-acre West Cambie Neighbourhood Park.
Nine White Chocolate Akebia vines planted at the bases are expected to grow 10 feet a year, covering the 17-foot-high structure in greenery in three years.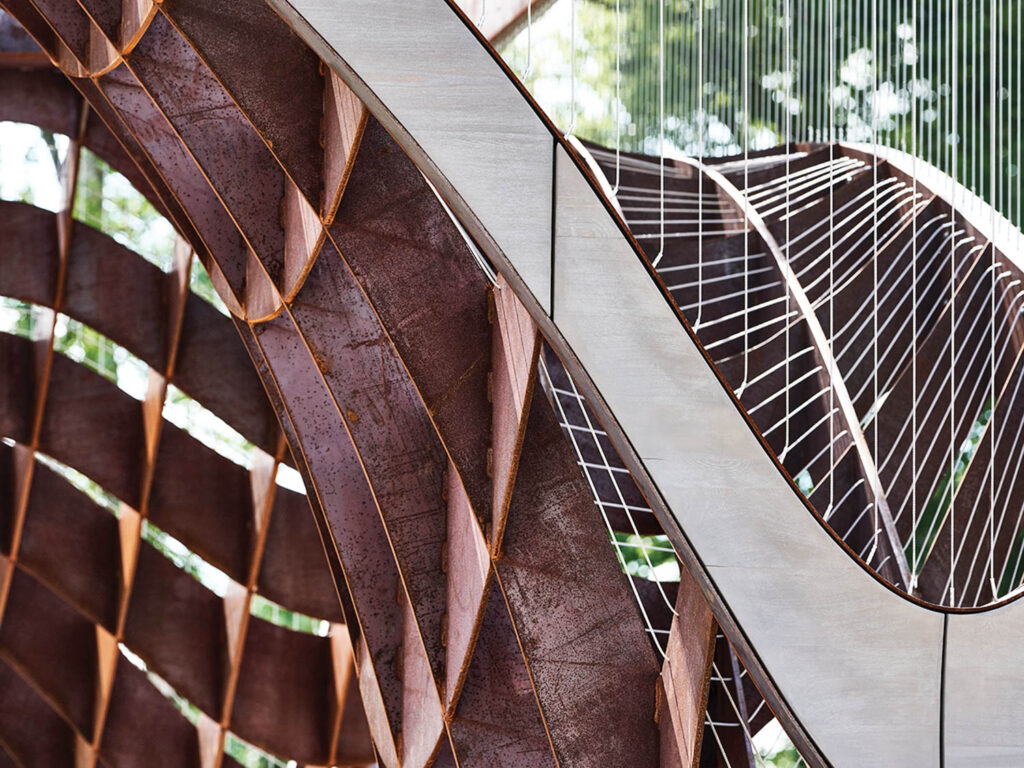 Lengths of 4mm stainless-steel cable will provide support for the plants, which flower in the spring with fragrant blooms.