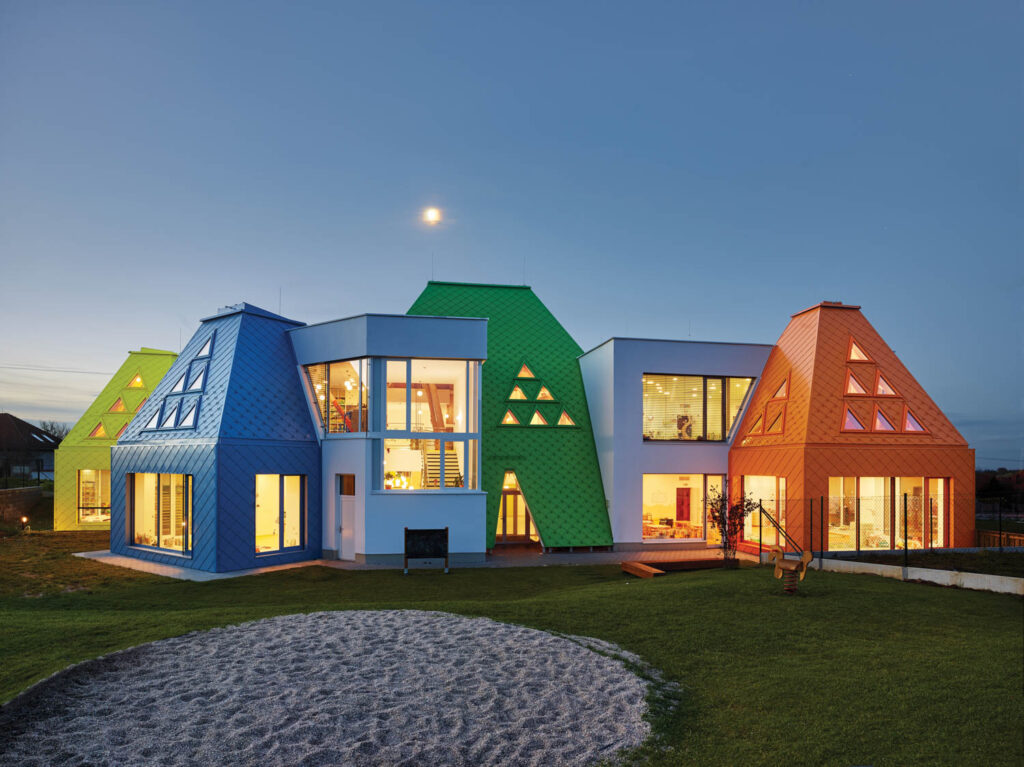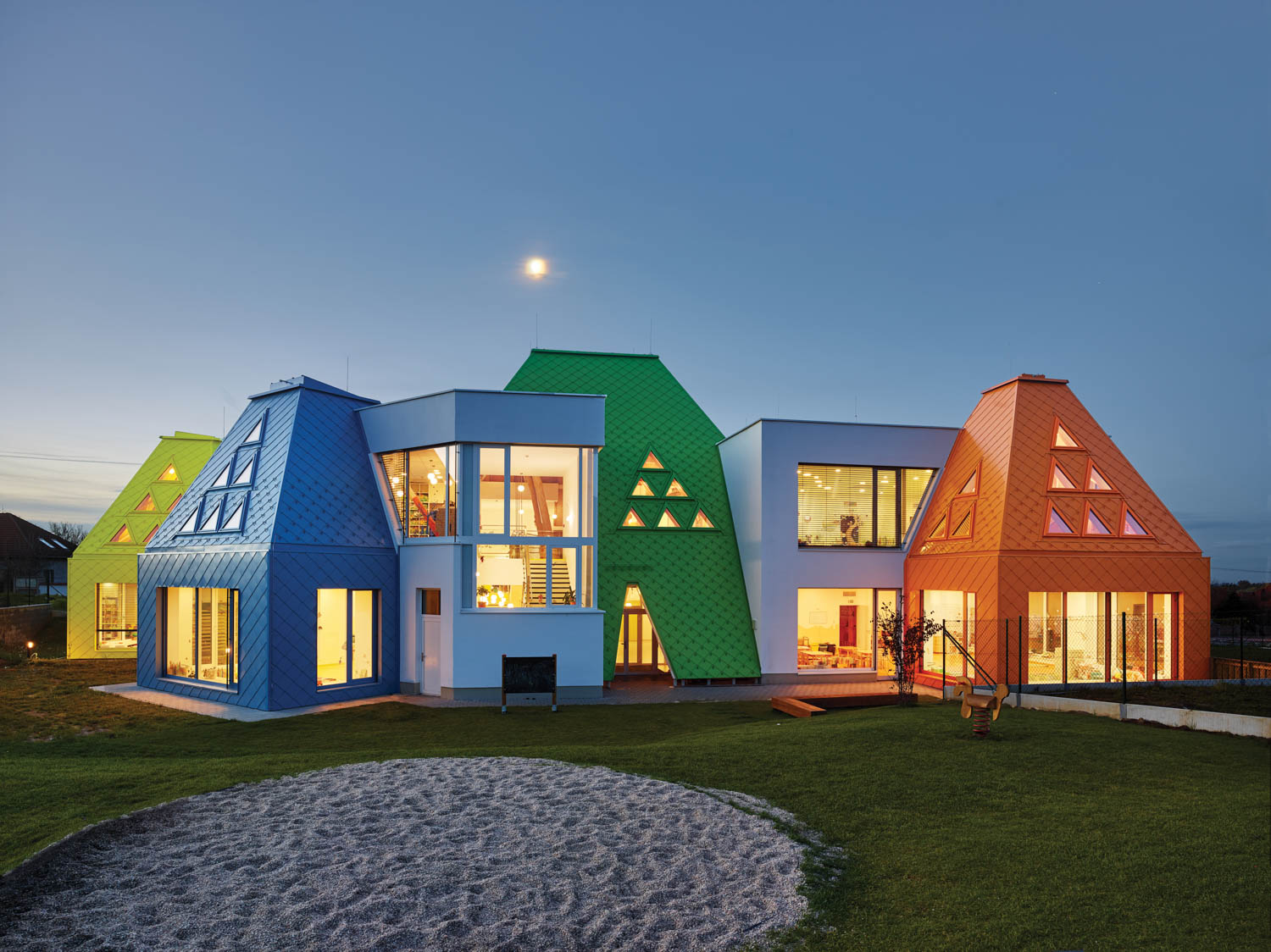 7 Cultural Design Projects That Shine with Skill and Smarts
From an historic arts academy in Rome and a school outside New Delhi to a public library in New York, these seven cultural projects shine with creative skills and smarts.
Cultural Design Projects Around the World
IGI Library, Liberec, Czech Republic
The town's former Roman Catholic rectory dating to 1914 has also been an orphanage, a kindergarten, and a vocational school, before now becoming the public library with a contemporary metal-clad addition for community activities. The original building's exterior masonry can be spotted throughout the new space, which incorporates exposed concrete and wooden details such as oak floor planks and custom plywood bookshelves.
Hub, Luiss Libera Università Internazionale degli Studi Sociali Guido Carli, Rome
The cantilevered upper portion of this new campus building's two volumes, housing an amphitheater with vibrant sound-absorbing Acoustico paneling and stadium seating, plus two classrooms, is raised to put it in direct connection with the leafy canopy for a kind of modernized treehouse. The space below, which has stabilized gravel flooring, is both open-air and sheltered, perfect for outdoor events and classes.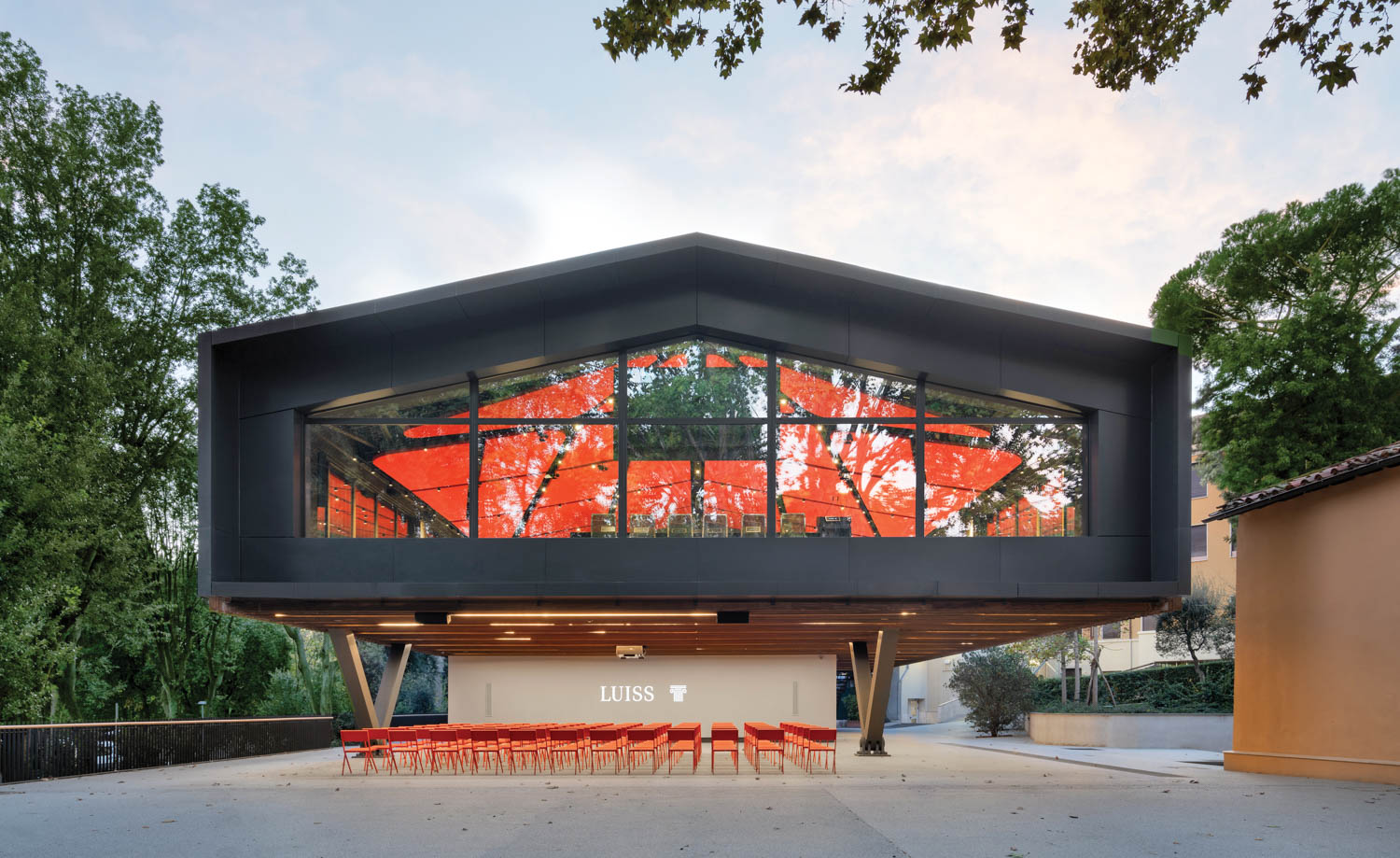 Qujiang Museum of Fine Arts, Xi'an, China
The crowning glory of the firm's innovative, mixed-use museum extension for retail and events programming is a lanternlike structure dubbed "the Beacon." Clad in red travertine slabs, the cylindrical edifice features evenly spaced portals that usher light down into the walkway wrapping the cylinder's base, while, up top, a hollowed-out, bowl-shape amphitheater with stepped seating encircles a lightwell that descends straight through the core.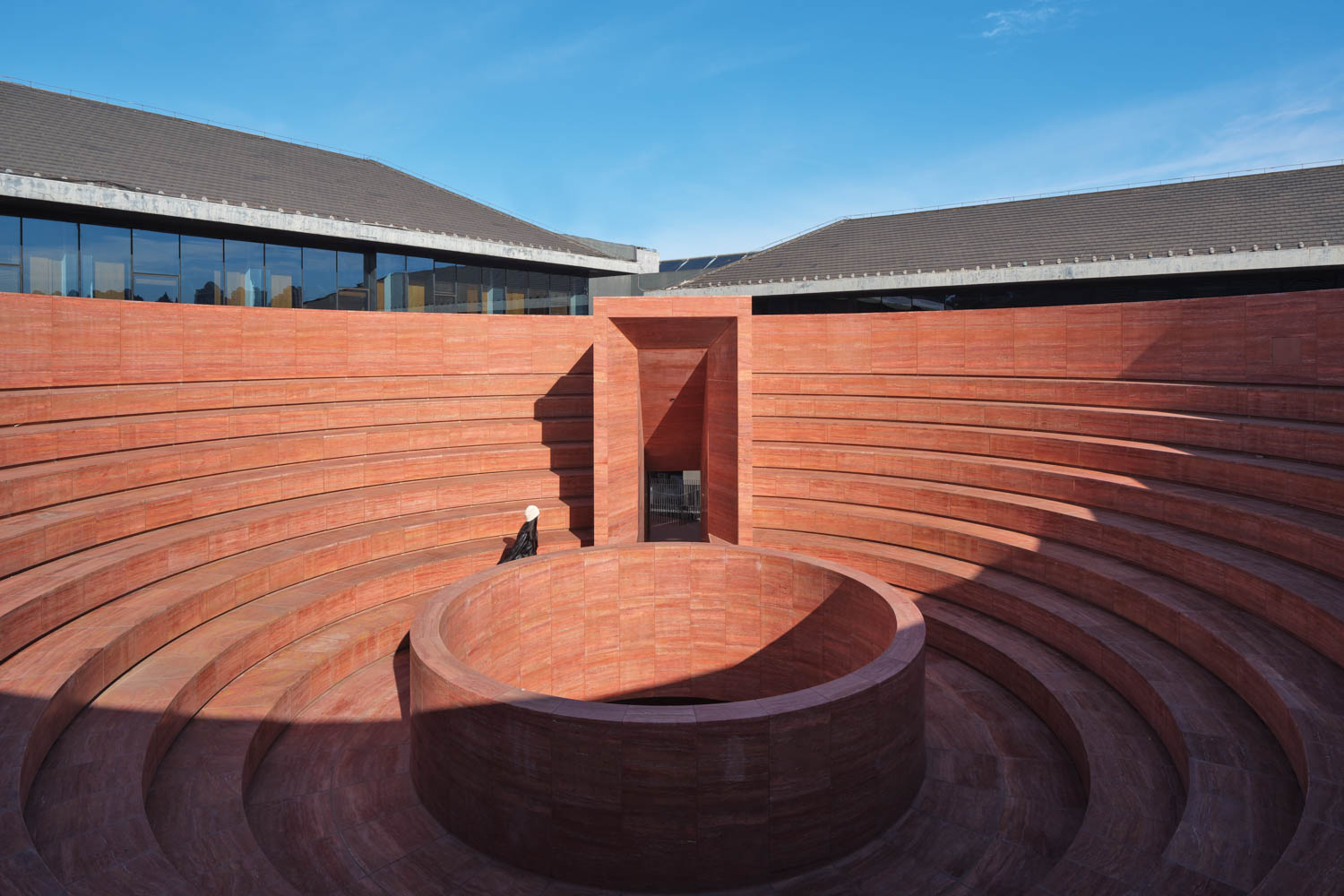 Vijay Gupta Architects
Vedanya, Gurugram, India
Formulated to encourage play, ex­ploration, and activity, the simple, open layout of this grammar school, its name derived from veda, or open mind, revolves around a central atrium, following research showing that a child's cognitive and social abilities develop best when they can move freely. Curvilinear elements, double­height volumes, and vertical and horizontal interconnections create a floor plan that flows, with points of discovery everywhere.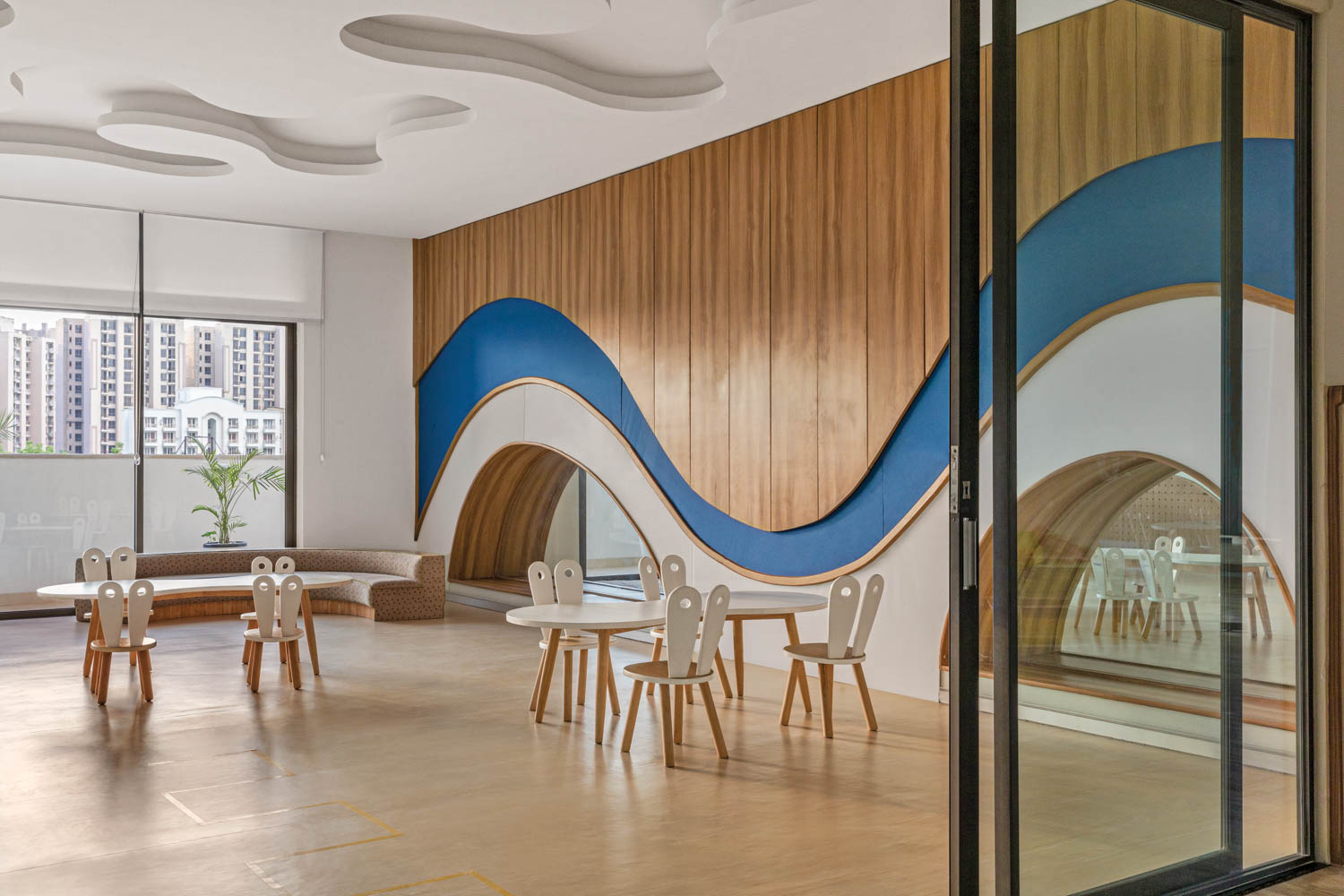 French Academy in Rome
A reinvention of half a dozen rooms at Villa Medici, the frescoed 16th-century location of a longstanding artists academy and residence known for hosting such luminaries as Galileo and Claude Debussy, brings the renowned Tehran-born, Paris-based architect's signature use of color and geometry to bear on the spectacular late Renaissance setting via such bespoke furnishings as a marquetry four-poster bed and a graphic rug inspired by the villa's gardens.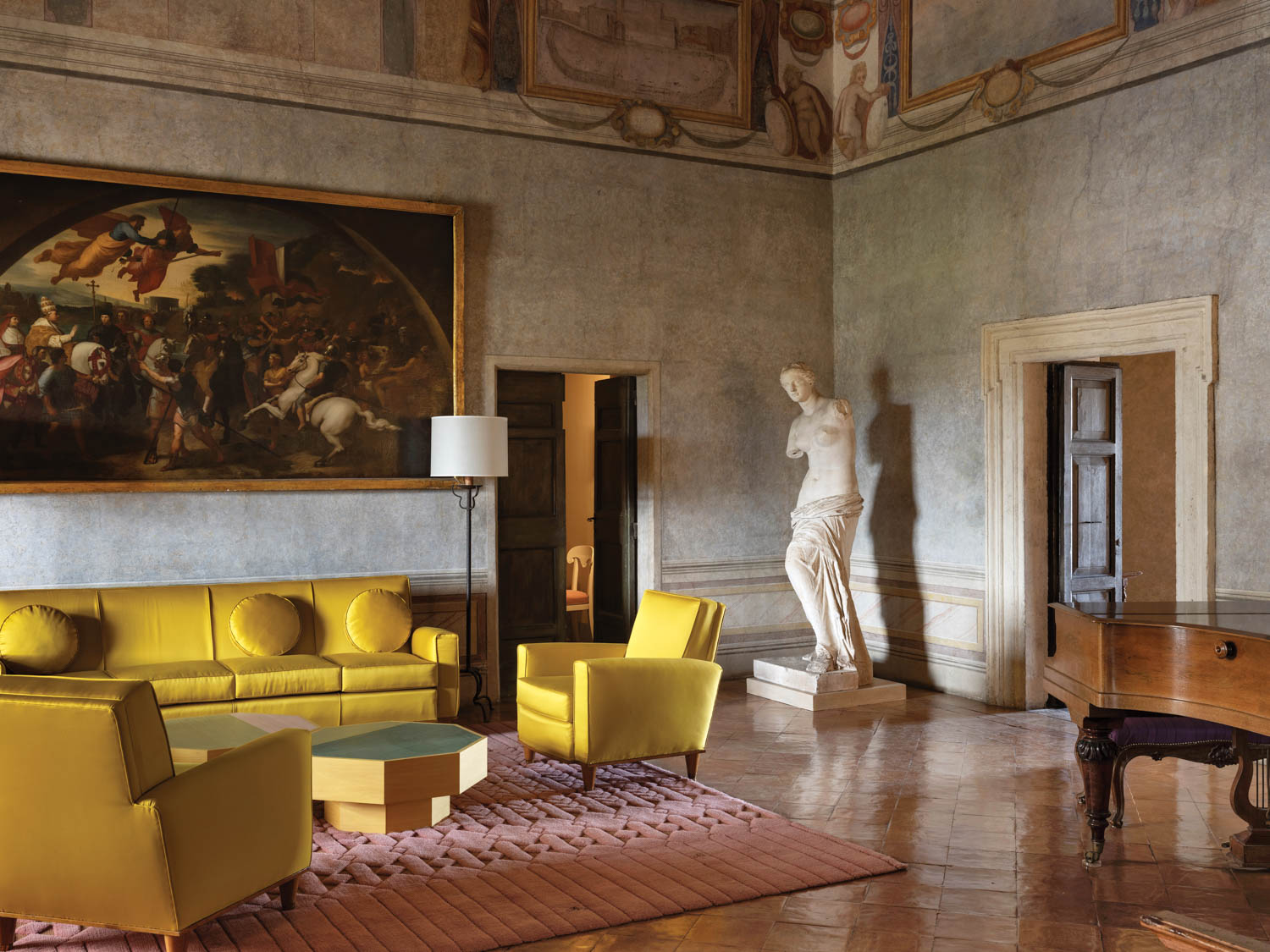 Brooklyn Heights Library, New York
Peppered with such Danish classics as Alvar Aalto stools and Jens Risom chairs, the 1962 structure turned state-of-the-art facility located at the border of a residential community and a civic district connects both areas through a double-height lobby with unimpeded neighborhood views. Linking the two arms of the L-shape plan is the circulation desk, its inviting rounded form echoed in the built-in seating, which gets bathed in reading-friendly natural light from a window wall.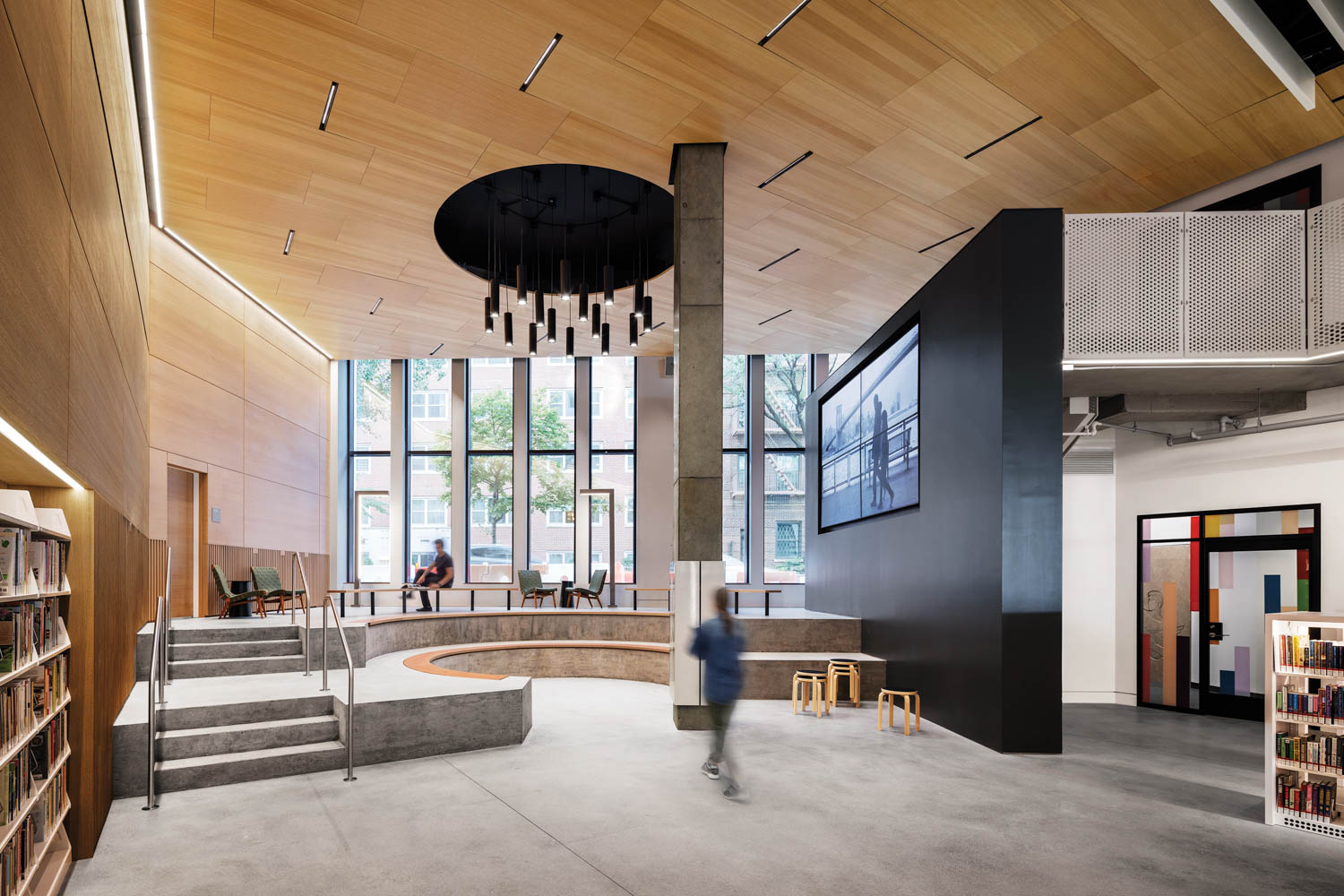 Větrník Kindergarten, Řícǎny, Czech Republic
Colorful pagodas resembling storybook buildings compose the multivolume structure, their irregular shapes yielding classroom plans that are dynamic and engaging. To reach them, the pint-size students first enter the atrium, where a "spider web" play area is made of rope and actual tree trunks, one of several interventions openly displaying structural and technical elements to encourage curiosity in and understanding of how things work.