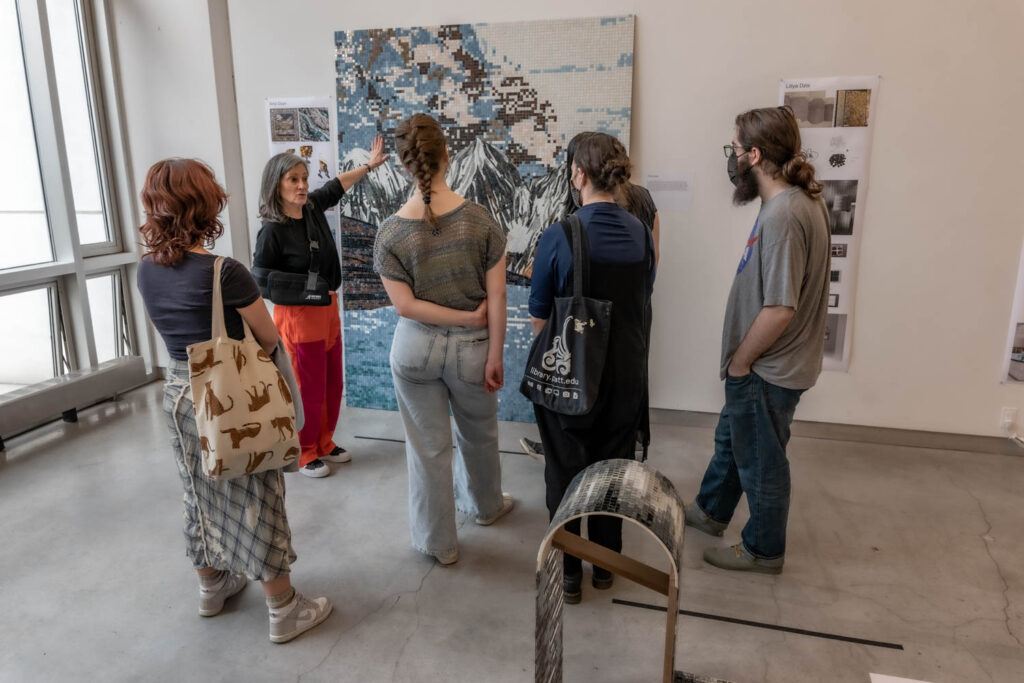 Pratt Students Team Up With SICIS to Make Mosaic Installations
Long before the advent of Instagrammable moments, ancient civilizations turned to art and design to enliven their surroundings. Mosaic formations, made from pieces of stone, shells, and ceramics, date back thousands of years and continue to captivate today. "Mosaic is very cheeky," says Amy Tanenbaum, North American president of Italy-based SICIS. "It plays with you when you walk by it—the first truly immersive experience."
Recently, students at the Pratt Institute's School of Design had an opportunity to work with the material and showcase their creations in an exhibition. The course, led by Kevin Walz, visiting associate professor of industrial design at Pratt, enabled students to experiment with a range of materials provided by SICIS while learning about the history of mosaics, from their origin in Mesopotamia to modern times.
"Two years ago, Amy approached me about the possibility of teaching a class at Pratt about mosaics," says Walz. "She and Leo Placuzzi, the owner of SICIS, were interested in offering students an immersion into the processes and fabrication of mosaic art, and to see the directions in which students would take the range of materials SICIS has available."
A Closer Look at the Mosaic Designs Made by Pratt Students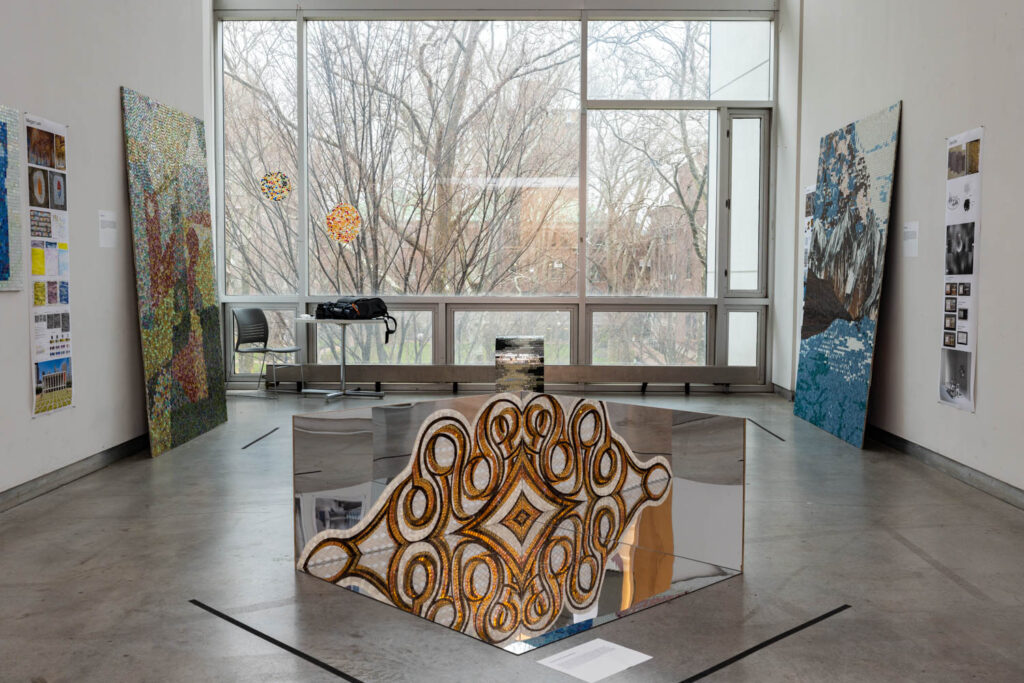 With more than 1000 tesserae options to chose from, including 8 different shapes, 14 finishes and several thicknesses in glass, stone, and stainless steel, students had a chance to bring to life any design they envisioned under the tutelage of experts. With visits to SICIS's 50,000-square-foot showroom in the South Bronx and insights from Tanenbaum, who demonstrated various techniques throughout the semester—often followed by lunch on Arthur Avenue—students learned how to understand and apply the material to their designs. And their creations did not disappoint.
Initially, SICIS artists planned to create 24" square details of the student designs, but given the quality of the work, they were inspired to complete the designs in full, adds Walz. The mosaics then were shipped from Italy to New York in smaller squares and assembled in the Bronx showroom. The largest installations are backed with corrugated aluminum and, for those backlit, translucent plexiglass.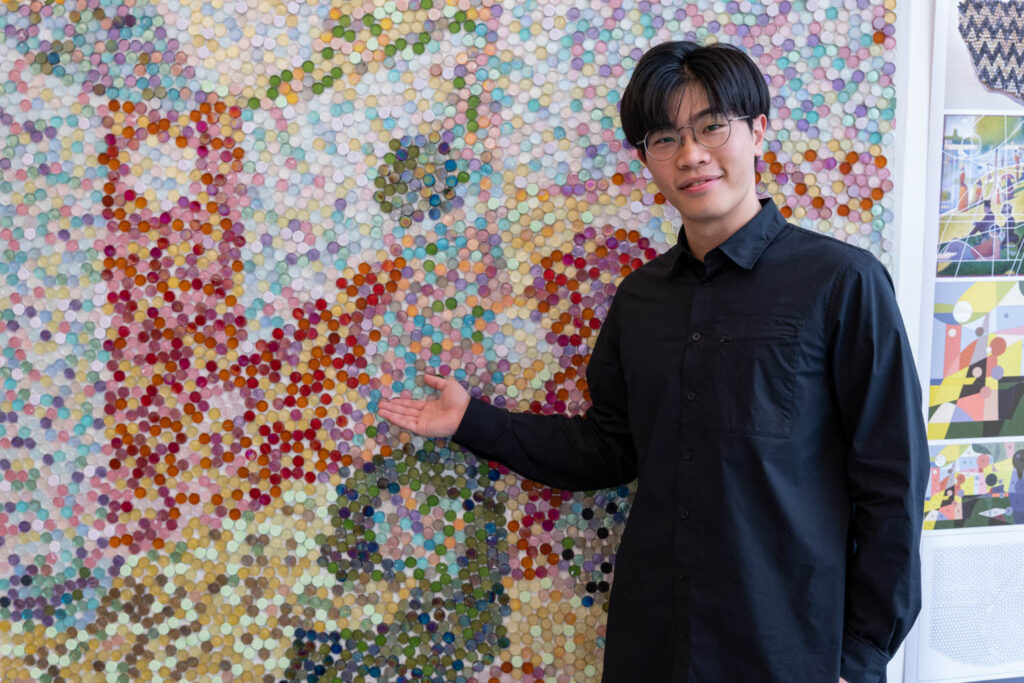 "Whatever skillset they learn from working with mosaics will translate to any experience—touching and holding materials, seeing what happens when they are next to each other and when you change it," Tanenbaum says. "You have to understand what the materials are and what they do for you. You have to work around what it is—how will it absorb and reflect lighting is another lesson."
The students in the course applied these learnings to their works, which seemed to come alive as the light shifted in the Pratt gallery. From a mosaic piece that draws on watercolor paintings for inspirations to a pixelated depiction of Manhattan after dark, the pieces on display showcased the immense range of mosaics. "I came from India for this course and I wanted to capture how I see New York City," shares Pratt student Pravalikika Thirumalasetty, who created the latter. "Amy taught me what goes into a mosaic—we're learning a whole a new trade and figuring out how to apply it as an interior designer."