Remembering Architect Graham Downes
South African-born architect Graham Downes passed away on Sunday, April 21, at age 55. He had sustained injuries from an altercation outside of his San Diego home two days prior. As founder and principal at

Graham Downes Architecture

and

Blokhaus

, Downes was known for such noteworthy projects in the hospitality sector as the

San Diego Hard Rock Hotel

,

Le Meridian

in Dallas,

Heat Hotel

in Arizona, and celebrated restaurants such as the

Blue Hound

in Phoenix. Here, we offer our "10 Questions" conversation with the gregarious, well-spoken, and wildly talented Graham Downes—which took place a few days before his death. He was a class act, and will be dearly missed.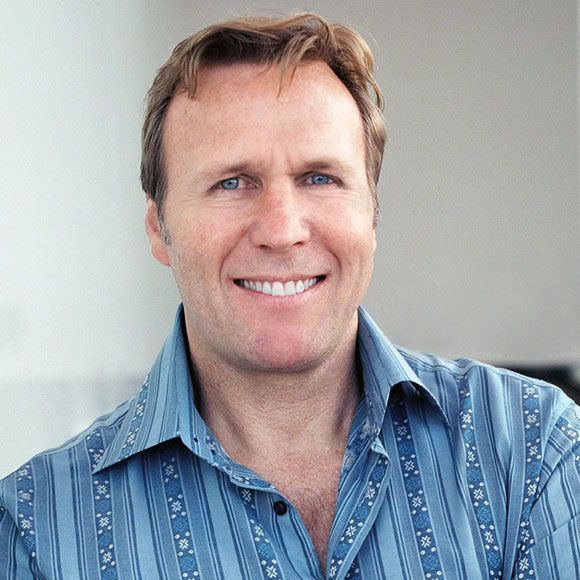 Interior Design: You've worked with a number of discriminating hospitality clients through the years. What has the word "luxury" come to mean? Perhaps it's different that what many would have said five or ten years ago?


Graham Downes: When I hear the word, I initially think of Le Cirque in New York and its highly polished interiors… although I do think luxury primarily refers to service, from maître d to busboy. That is luxurious to a lot of people—the constant attention, served correctly. In the past it was more about embellishments and evidence of money spent. As far as I can see, luxury now means a level of service that a person doesn't usually receive. Anything that gives you more space for yourself is luxury, and a lot of it has to do with having more comfort than you're accustomed to. Space really is one of the greatest luxuries.

ID: What do you see restaurant owners looking for today?

GD: I think restaurant owners are generally very aspirational. In looking at Los Angeles, Chicago, and New York—the big food cities—I see owners wanting to reinterpret the basic elements of service. Guests like to see the kitchen. The community table thing is huge, so I like creating rows of community tables that are raised to bar-level height. This allows for more informal eating and therefore more experimental eating. There's obviously a big farm-to-table factor these days. I do notice a propensity for designers to use a lot of found objects and reconstituted materials. I think the "recycled barn lumber" thing has gotten tiring at this point, and become faddish. I prefer to bring a more contemporary feel.

ID: What kind of an impact does the interior have on a guest's dining experience?

GD: An overly appointed table takes away from a visual interpretation of the food. We've moved away from stuffy restaurants with lots of upholstery and traditional décor–especially within contemporary buildings. I like to bring an industrial feel to the experience. There's got to be room for a patron to develop their own interpretation of your brand rather than hitting them over the head with your brand's story. It's important to allow them to translate it.

ID: One particular restaurant that has been a really big success your firm has been the Blue Hound in Arizona. Why have crowds responded so well to it?

GD: The Scottsdale area has a lot of new money and is very aspirational. We wanted to surpass the places that use a lot of "borrowed design." The Blue Hound is in a Kimpton hotel, in the middle of an urban and metropolitan environment, and we wanted to differentiate the restaurant from the hotel, which is very fresh itself. There's a lounge that feels a little utilitarian—we wanted it to have a really grounded look. We used sliding screens so that the space can be broken up, operationally. There are sporting events and conventions in the area, so we wanted to be able to cater to that, and the screens allow us to contain the spaces on nights with different levels of activity. We used a lot of natural, uncolored materials, and those darker palettes are rather forgiving. There are a lot of businessmen there after all and it can be quite conservative, thought we want them to be immersed in a different kind of environment. This isn't a predictable, Mad Men space It could be a bit funked up and then perfect for more hipster activity. We didn't want businessmen to feel excluded from this energy.

ID: What are some of the most satisfying projects currently on your plate?

GD: First, we have a Kimpton hotel in Hollywood, which will look different from their  flagships. It's going to be an independent, fun idea in which we explore a more casual attitude towards Hollywood. We're not "paying homage" to anything except in a very subliminal way. It's about being very fun, casual, unordained… California. We're doing a few projects in Austin, and I really like that town. There's great music… It's artistic with lots of self-expression and a technology component. It's quite an oddball city for Texas. We are trying to embrace all of that and not interpret Austin to the people of Austin. We're also finishing up a great seafood restaurant on the bay in San Diego called Coral… right on the peninsula. It's a glass-front building; a very powerful design. It's a very high-end take on Mexico City-style menu. It's going to be a very sophisticated addition to the city.

ID: What's the key to bringing new life to a long-established hospitality brand—a Le Meridien or a Kimpton or a Hard Rock?

GD: We always do a lot of research, which is vital in order for the design to be meaningful. A hotel should resonate in its environment in a way that doesn't feel imported. We want any hotel to be an extension of its street—never predictable.

ID: What's your take on the California take on architecture and design?

GD: I like that it can be looser and more experimental than in other places—Los Angeles, particularly. San Francisco and San Diego can be a bit more provincial. Of course the weather here in San Diego does help—it's a bit like Florida without the humidity. The sublime Hawaiian weather gives a sunny disposition to a lot of the work. Indoor-outdoor architecture gets to really shine here, because at the height of summer you can get by without air conditioning and you can get through winter without much heating. Being close to Mexico, there's that relaxed and friendly influence as well.

ID: Who do you look for to be on your team, and how have you come to instigate creative exploration among your teams through the years?

GD: I always look for two strong players. The first is an "idea person" whose ideas are different than mine and who can get me fired up. The other player is the executor, the implementer, who presents ideas well to clients. We look for that person who can keep our dream going throughout construction. We pride ourselves on being strong on the implementation side. At the end of the day, I'm involved in all aspects of my projects. I make the final decisions, and like to guide the incumbent direction incessantly. Clients come to us for new ideas, and I like everyone in the firm to have a great understanding of how people move through a space… how things touch, look, and feel.

ID: What kind of clients are the most satisfying?

GD: Of course it's great to have a lot of freedom in the beginning, and clients that embrace your ideas.  It feels really good when I don't have to keep trying to sell ideas. Some people just want to keep building things, empires, insecurities… and forget that they hired an architect to do something extra-special. I definitely love to have that great dialogue, though I don't have enough time to deliver the ordinary.

ID: How did your creativity surface in your early years, and what are some of the earliest instances when you found yourself engaged by good design?

GD: As a kid, I used to draw animals, and I wanted to be a park ranger. With most things, once I began to like something and enjoy doing it, it would becomes intuitive and inevitably plateau. So then I'd move on. The process of design and letting my imagination run was a needed creative outlet. That eventually led me to architecture. Thankfully I had some very good professors at school. In terms of design that inspired me, I've always looked for the creative people who made big moves. Someone I think of is David Chipperfield, whose work is always very powerful and very simple—easy to perceive, and not overly complicated. I always try to remember: It takes something powerful to move us.