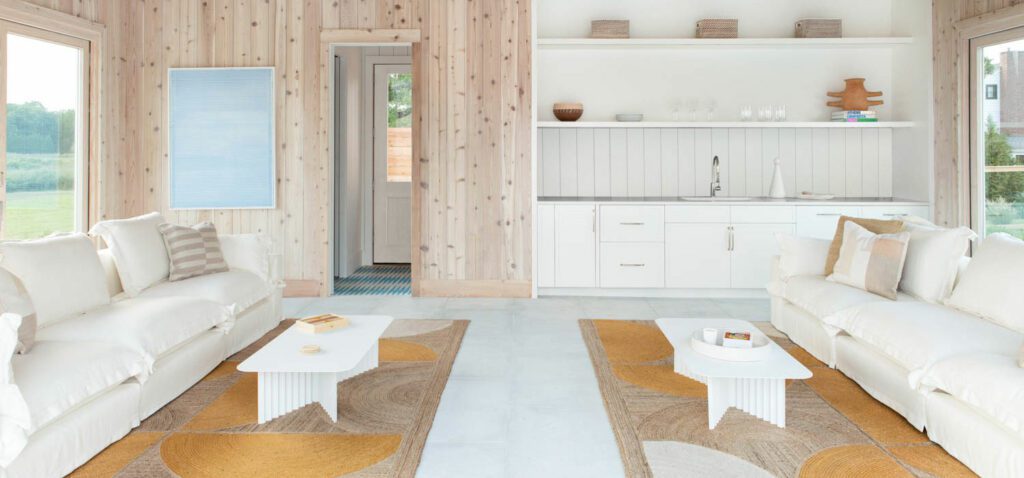 10 Questions With… Susana Simonpietri
Susana Simonpietri was born and raised among artists and beaches in San Juan, Puerto Rico. She left the island to study in Paris and New York City, working with heavy hitters like Benjamin Noriega-Ortiz, Studio Gaia, and Mark Zeff, before founding her own firm, Chango & Co. in 2010. But she brings her upbringing to each project, lending her fresh take on tropical ease, and her passion for contemporary art, to houses around the world. Here, in a conversation that has been edited and condensed, she sits down with Interior Design to talk about her past and present, building trust with clients, and how she makes each house her home.
Interior Design: What was the first moment in which you really noticed the design of a space?
Susana Simonpietri: I have been exposed to creativity since I was in the womb because my mom is an artist and a university professor. My parents were really serious art collectors—not so much because they had the money to collect it but because they would just spend all the money that they earned amassing a huge collection of art. So I grew up exposed to watching people create and being part of the art world.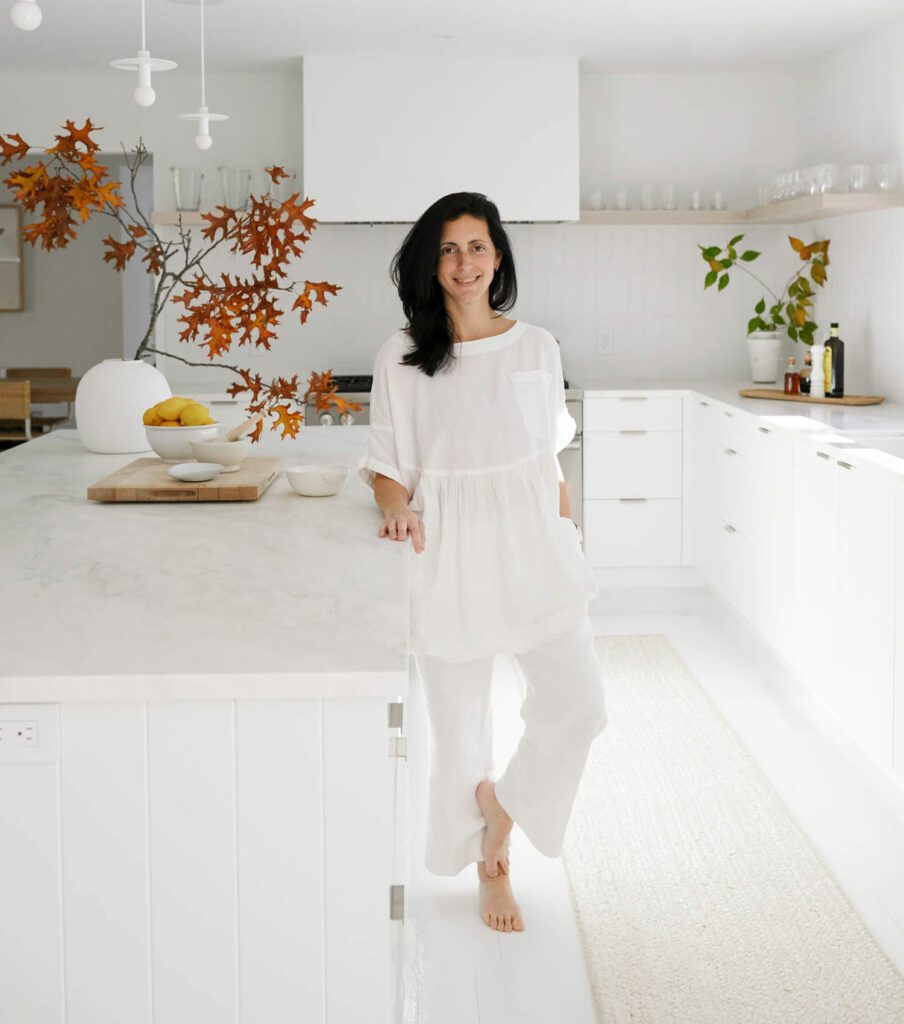 In terms of interiors, when I was very little, I was a very hyper kid and very sensitive to space. I would not go to sleep when I was supposed to. My parents would wake up the next morning and I would have completely rearranged my bedroom. They're like, I don't know how she moved the bed! It would be better arranged and it felt larger, and I would give them a walkthrough of my space. (laughs)
ID: How did you figure out that doing that could be a way to live your life?
SS: I didn't know that architecture was a possibility, but I wanted to study something creative, so I went into my undergrad in comparative literature. When I was studying in Paris, I became very exposed to interiors and the importance of them. There were so many design stores, and they were very aware of how to take care of your apartment. Every apartment felt different because this person had this style and that person had that style. And then, do you remember that show years and years ago on TLC called Trading Spaces? It was one of the first interior design shows, and I was like: Wait, you can study interior design? So I started doing a little research and found a couple of schools in New York. I did the interior architecture program at Pratt. At the time, they tried to make students focus mostly on commercial and hospitality, but I liked the residential side. I basically had to fight my way through, to express myself in residential. But I became very close to my teachers as a result. I had a lot of people around me that were really quite incredible.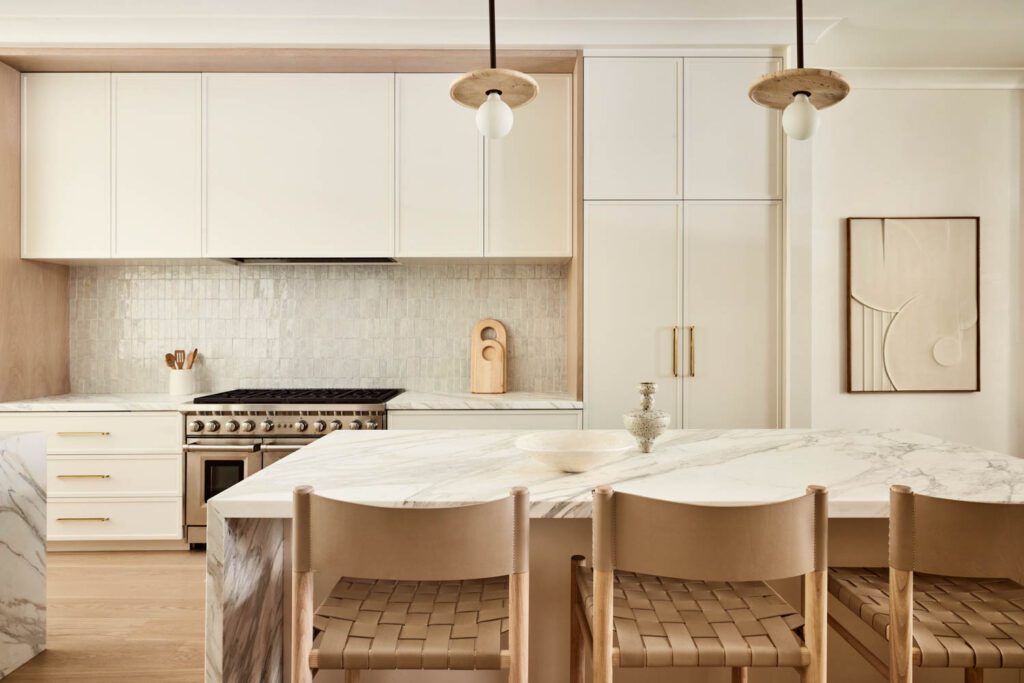 ID: You very quickly began working for firms with big personalities. How did you manage to make your own voice heard?
SS: I was more interested in hearing them. My goal was to drink as much information as I possibly could, to learn as much as I possibly could. It wasn't so much about putting myself forward. I was working directly with each of my bosses, the creative directors, and whatever they needed, I wanted to make sure I was executing—to have the tools to do that. I think my situation was very standard. For the most part, you're trying to do a goal. I don't work that way with my team, but I know that a lot of firms work that way. So when I went to work on my own, it took me a while to decipher what it was that I wanted to say.
ID: How did you do that?
SS: I took a lot of notes at those firms: what I liked that they were doing, but also what I didn't like and knew could be done differently. I always wanted to work for myself, because I like to be the boss! When 2008 came and the economy collapsed, it was kind of a good time to go out on my own, because everyone was going through it. I started building little by little. My first project was the only commercial project I've ever done, the Mermaid Oyster Bar on MacDougal street in New York City. I had a couple of residential jobs, little things, and worked by myself for a very long time, just going through the grind. And then, eventually, I started getting a little busier and hired one person. And then, another person here, another person there. It took me awhile, but now we're up to something like 25.
ID: What is it about residential projects that appeals to you particularly?
SS: It's the uniqueness of interiors. Every space is different. I've been project manager for very large hotel projects, and there's a lot of plug and play, right? You design a room type, and then you sort of modify it and keep going. Residential is the opposite of that, every single thing in the project is unique. And clients don't want to cut corners, because they want their house to be amazing. So you get to see ideas really come to fruition.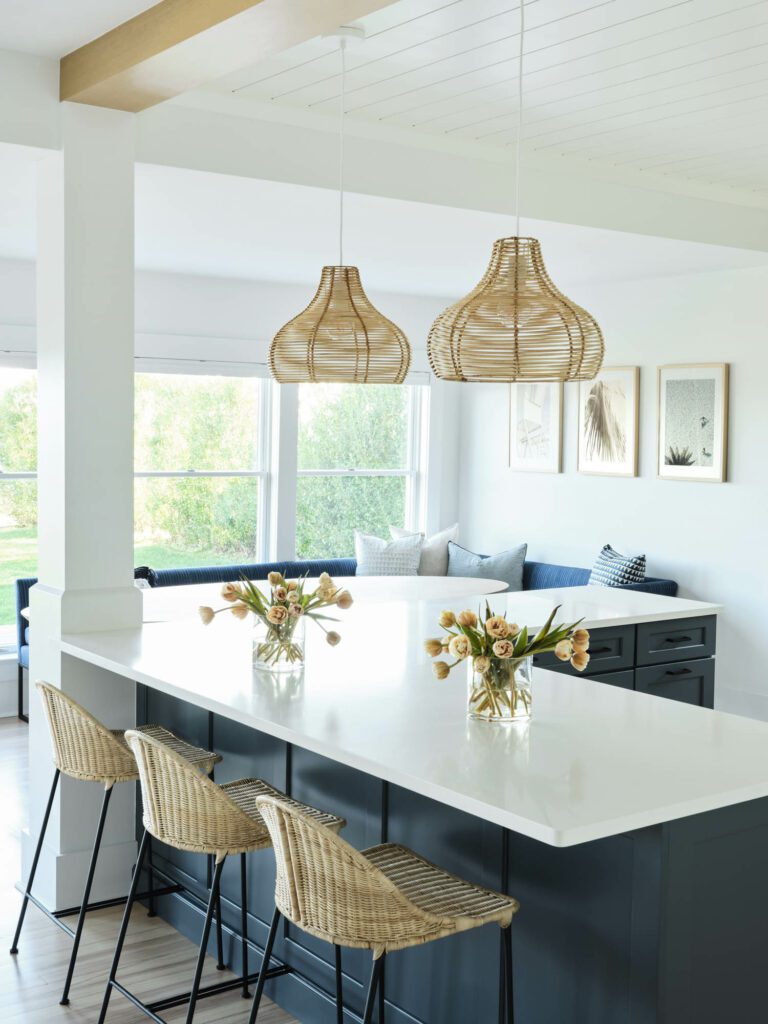 ID: They also require a lot of trust. How do you build that with your clients?
SS: I feel very fortunate to be where I am in my career because that takes a lot less time and energy to do. The biggest trust building exercise that we could have ever invested in was documenting our work. The documentations of the projects are really what sell the next project to the next person. There's a humongous leap of trust when they hire. They can say: I'm not entirely sure, but I love everything that you are doing, so I have no doubt that this is gonna be amazing. And they just let you run.
ID: Last year, you moved into new offices—what was it like having yourself as a client?
SS: It's on Grand Street, we have half a floor of a tower with panoramic views of the city. It was a no-brainer to move in there. I feel very fortunate to let people who are in the architecture field just stare at the city for inspiration. I really encourage people to be as peaceful as possible, and the view definitely helps. We didn't have to do too much except for build some offices and add furniture and art for character. But it's just floor-to-ceiling, humungous windows and concrete ceilings. We're working hybrid right now—because we deal with samples and so many physical things, it was becoming impossible to not be together. We're going to continue with a few days in and a few days remote, and see what happens over the winter.
ID: You grew up in Puerto Rico; as another hurricane season begins, how are your family and community there?
SS: My entire family is there. They were without electricity and water but everything on their side is back. We're keeping our fingers crossed. With flooding, and water levels rising, I think very often about how the beaches I used to go to as a kid don't exist anymore. They're gone. You know, I do a lot of waterfront and costal projects. We try to work as sustainably as possible. And the more high-end you get, the easier that becomes because you have the budget to consider which businesses to favor and to work with artisans. We take this all into account, and it's a selling point when we present to clients.
ID: Do you think your background, all those beaches you loved, influence your aesthetic?
SS: Anything that reminds me of home makes me a very happy person for a very long time. When I was living in New York, I used to travel home and I would get like this choke in my throat. It was so hard to peel myself away from my country, because everybody that I love is there, pretty much. Now I have my own family here, and it's a lot easier, but it took me many years to do that. And I think through my work, I've been trying to bring my home to my homes. With my work, people often say: Oh, it feels like I'm at the beach, or I feel very relaxed because it feels very beachy. And I think that has to do very much with where I come from. I want to do white linen most of the time. If you let me, everything would be white linen! (laughs)
ID: And what if you could do anything at all?
SS: I want to do a yacht. I just want to get into the whole engineering of it and figure out how things come together. You have to be so smart with space and materials. And I also think there's so much inventory that's just ugly. There's so much room for improvement. The traditional boats are always dark. And now the extreme version exists where everything is super, super light. How do we design them so they feel like a home, feel warm and not sterile? It's texture but I rely very heavily on the art. We do it all internally, unless our clients already have amazing collections, or want to do it with us. For the most part, we handle it. And if it weren't for the art, which makes a space come alive, spaces wouldn't look anywhere as warm. It ties to my background, growing up surrounded by art. And it's still such an important part of my life.