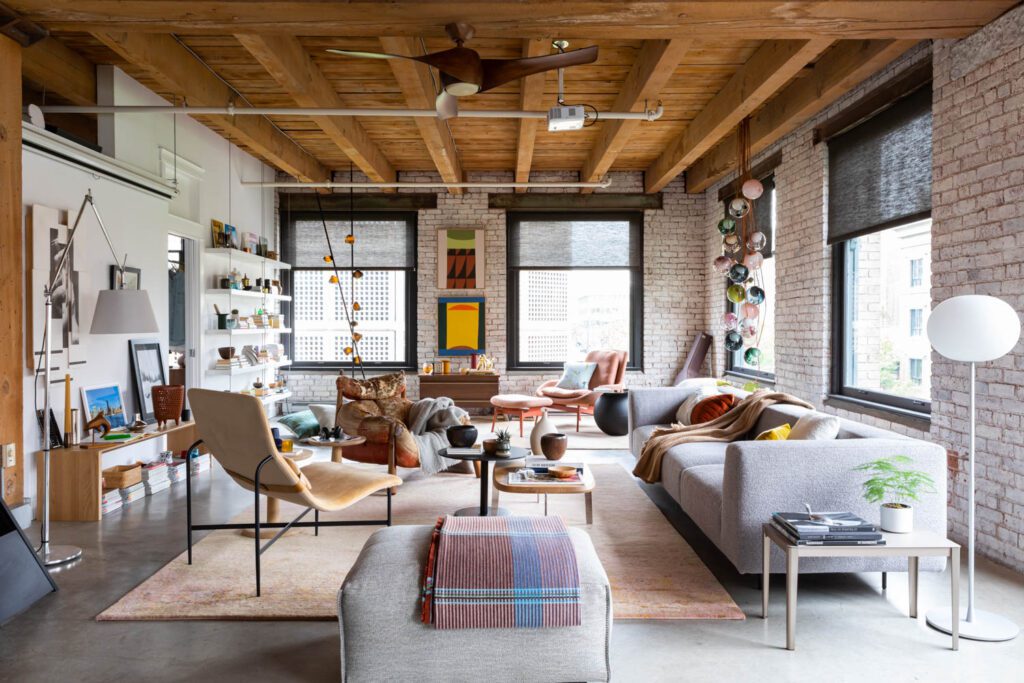 This Industrial Loft Apartment in Vancouver is a Music Lover's Dream
For a DJ drawn to complex, geometric patterns, the designers tasked with renovating his industrial loft in Vancouver, Canada knew they'd have to deliver the unexpected. "The client's eclectic tastes and collections as well as his varied interest in music from acoustic to electronic were the foundation of the concept," said Kelly Reynolds, principal of local firm Falken Reynolds. "We knew the space needed to provide both an expansive openness of a warehouse loft and a lot of visual stimulation," adds principal Chad Falkenberg.
Set within a 1909 former supply warehouse made of sand-blasted brick and old-growth timber, the space first welcomed live-work tenants in 2004. That initial renovation, by Alda Pereira Design, provided the framework for the next. The kitchen's steel-framed millwork, for example, is part of the 2004 design conversion and now features new shelving and tile to enhance functionality and add visual texture. Same with the open concept ensuite bath and shower, which was rebuilt and finished with tile in a bold black and white pattern.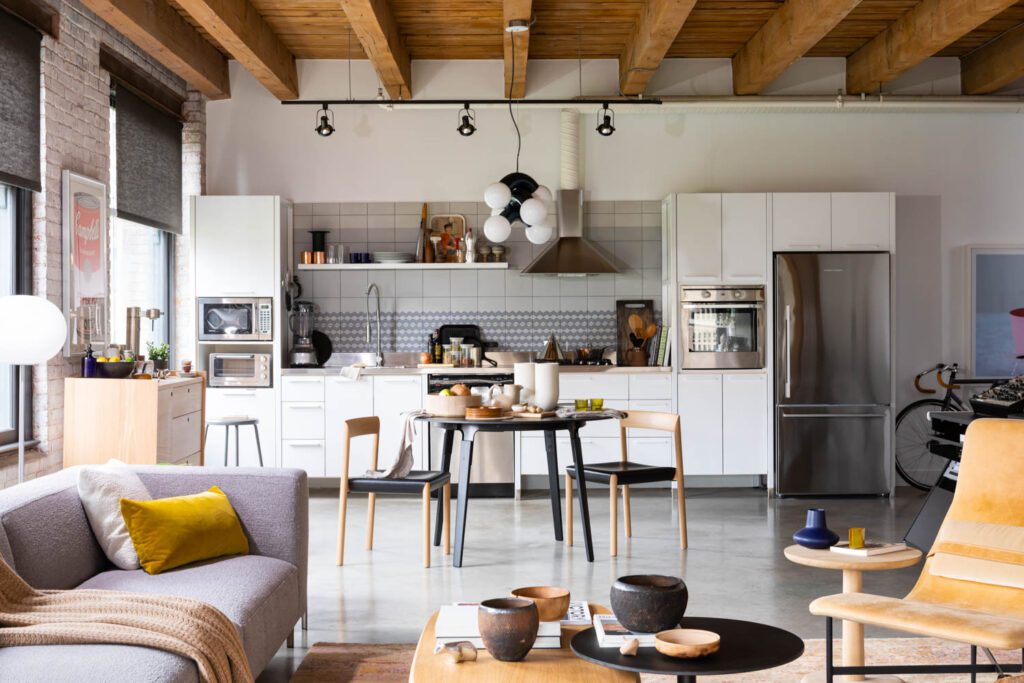 "Hella Jongerius' Diarama tiles from Mutina were a natural choice with the digital reference, but one that has a lot of subtle variation—there are 14 unique tiles that make up the pattern," shares Reynolds. In the powder room, which features a deep green wallpaper from Jupiter 10, the team kept the original sink intact, designed by Marc Newson, offering a contrast to the darker walls.
Despite these modern updates, the industrial roots of the loft are apparent throughout, such as the original Douglas Fir ceiling and beams. To offset the wood tones from above, the designers selected a series of area rugs in warmer hues to create a sense of balance. Vibrant artwork and striking lighting fixtures round out the aesthetic. Not to mention a DJ station.