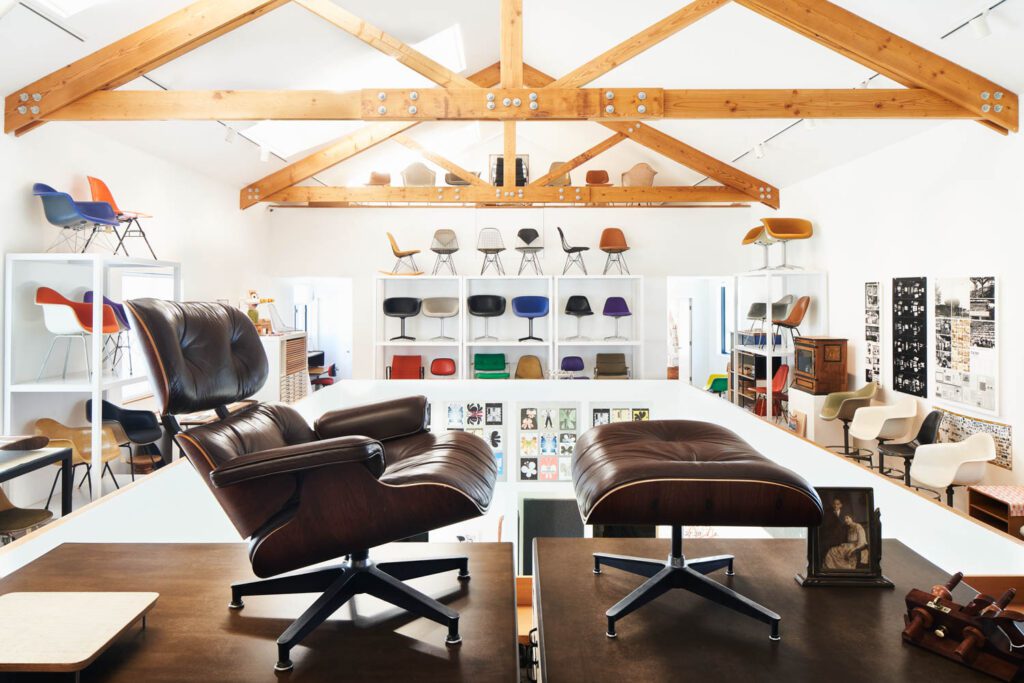 The Eames Institute of Infinite Curiosity Celebrates the Legacy of Ray and Charles Eames
When it comes to design, few names are as widely recognized—and revered—as Ray and Charles Eames. To honor the duo's legacy, curator Llisa Demetrios, designer Joe Gebbia, and CEO John Cary formed the Eames Institute of Infinite Curiosity, a nonprofit that aims to look back to move design forward, drawing connections between the Eameses' approach to their craft and today's most challenging issues.
"Being able to share the legacy of Ray and Charles in this way, to showcase their incredible process and wide-angled vision of design, is the dream of a lifetime," states Demetrios, who also happens to be the Eameses' granddaughter. "I hope the Institute's efforts will help people find inspiration for solving problems in their own world." To do this, the organization plans to host archival exhibitions, live events, and other programming, serving as a resource for future generations.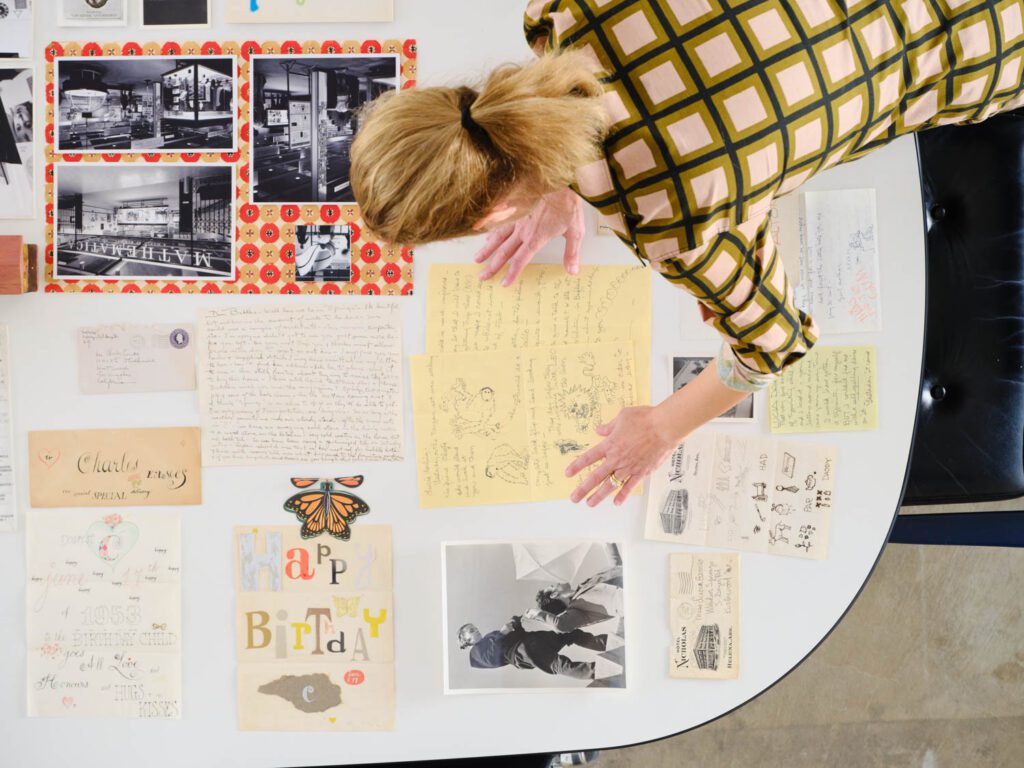 The archive features thousands of objects from the Eameses' workplace in Venice, California, from handmade prototypes and furniture components to exhibit elements and folk art, which will be made widely available or the first time. Currently, three digital exhibitions are on view through The Eames Institute of Infinite Curiosity, providing greater content for the pair's work. These include: "Before They Were the Eameses;" "Plywood During the War;" and "Form Follows Formulation," which offers a narrative thread for the Eames Shell Chair. "Discovering the Eames as a young art student changed the trajectory of my life and their work continues to have a profound impact on me to this day," states Gebbia.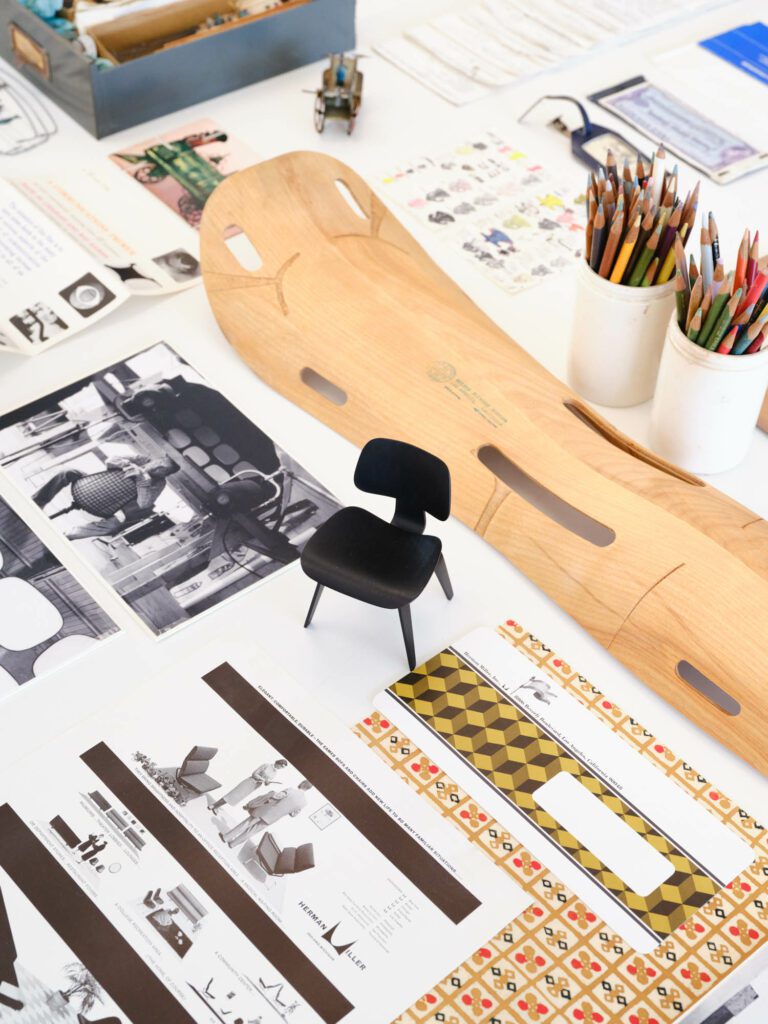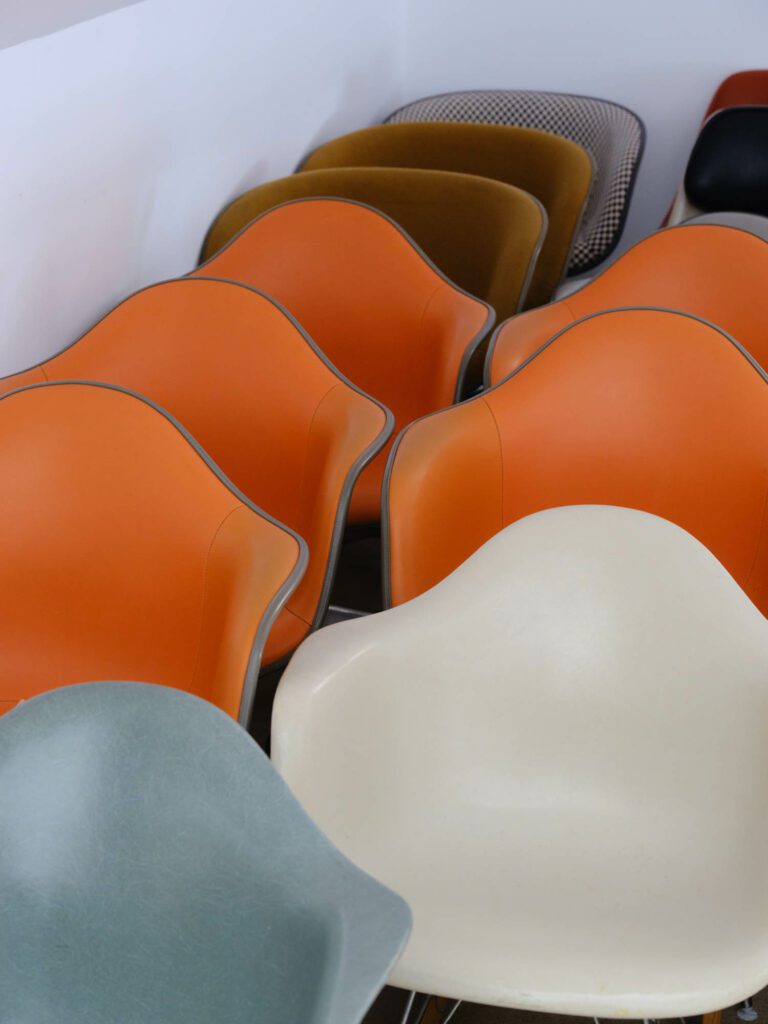 Though the nonprofit operates independently, it builds on the mission of partner organizations: The Eames Office, founded by Charles and Ray Eames in 1941, and The Eames Foundation, established to preserve the Eames House in Los Angeles, California. "The Eames Institute will add a new facet to the network of organizations passionate about the Eameses work, and strengthen everyone's overarching mission of preserving and sharing Charles and Ray's creative legacy," adds Eames Demetrios, director of the Eames Office and chairman of the board of the Eames Foundation.