Reebok's Upcoming Sneaker Drop Features Historic Eames Office Designs
Think "Eames" and the next word on your mind is probably "chair." But what about sneakers? Reebok has partnered with Eames Office to bring historic artworks from the iconic design house to the sneaker maker's also-iconic Club C shoe. The limited-edition streetwear collection features one of Charles and Ray Eames' most beloved textile prints and one of Ray's most iconic paintings. It's a follow-up to last summer's award-winning Reebok x Eames Club C 'Monotone Pack,' the first-ever footwear developed in partnership with and authorized by the Eames Office, founded in 1941 and run today by the third generation of Eames family members.
The Reebok x Eames – Club C 'Composition' takes its pattern from Ray's 1939 painting Composition, which she made the year before she met her future husband and collaborator Charles. It's a colorful, abstract work that's an early example of things to come, with the artist's handwritten signature on the upper. Reebok x Eames – Club C 'Dot Pattern' uses the Dot Pattern textile design from 1947, which may be the pair's most recognizable textile work. The sole and upper on this shoe are a neutral, natural color, letting the pattern itself shine.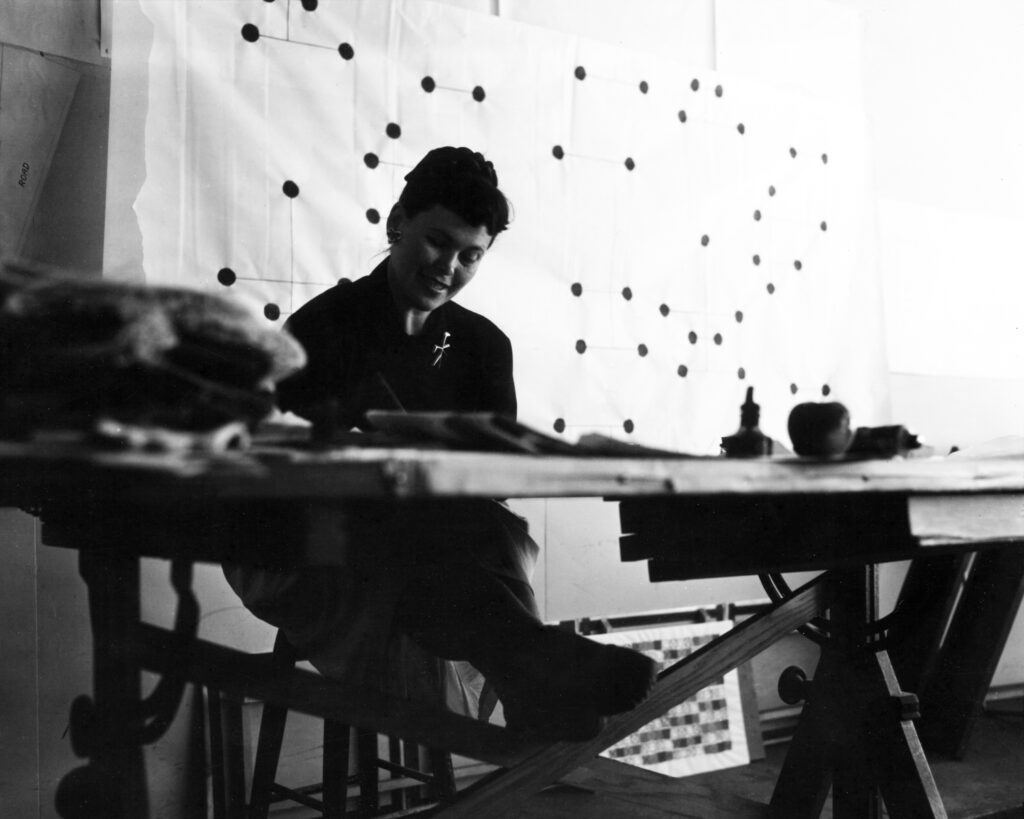 As for the sneaker itself, Reebok interpreted the Eames philosophy, which they describe as "ceaseless improvement and innovation as a last resort," by keeping as close to the original 1985 design while using modern material improvements. Even the box is redesigned for this collaboration: it's modeled after the Eames House, also known as Case Study House No. 8, in the Pacific Palisades of Los Angeles.
The Reebok x Eames – Club C 'Dot Pattern & Composition Pack' is available March 17 at 10AM EST, exclusively from Eamesoffice.com before receiving a wider release on March 18, 10AM EST, from Reebok.com and select retailers.