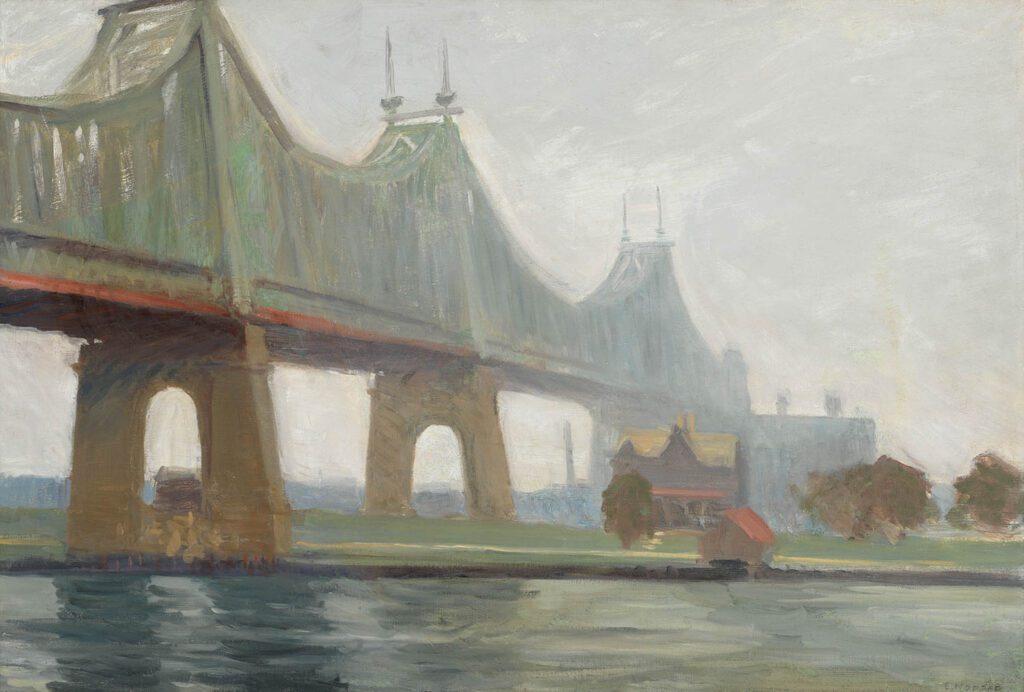 The Whitney Museum of American Art Explores Edward Hopper's New York
Although Edward Hopper was born outside the city, in Nyack in 1882, he eventually moved to Manhattan in 1908. Five years later, and for the following five decades until his death in 1967, he lived and worked in a top-floor apartment at 3 Washington Square North, about a 20-minute walk from where the Whitney Museum of American Art stands today. Which makes it a fitting site for "Edward Hopper's New York," the institution's fall exhibition charting the artist's enduring fascination with the city through more than 200 paintings, prints, sketches, and archival materials, as well as rarely seen watercolors of his home by his painter wife, Josephine Verstille Nivison.
As for Hopper's works, iconic ones, like Automat and Early Sunday Morning, are joined by such lesser-known compositions as City Roofs. Additionally noteworthy is the timelessness, and timeliness, of the exhibit, Hopper's strokes capturing, and foreseeing, the repeating cycles of demolition and construction in New York—its ability, and hope, to reinvent itself again and again.