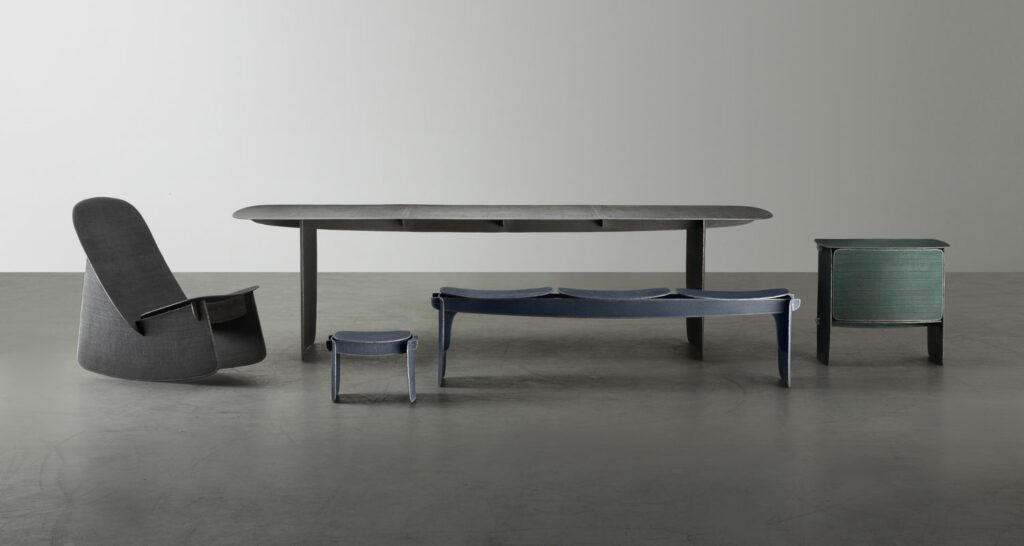 This Year's Winners of Le French Design 100 Reflect the Evolving Landscape of Design
In and beyond the city of lights, France continues to shine a spotlight on design with the second edition of Le French Design 100. The digital festival, which honors the global reach of French designers, kicked off January 20 with an opening ceremony held at the Elysée Palace and runs through February 21.
Similar to the first edition of the event, held in 2019 at the Musée des Arts Decoratifs Paris, jury members selected 100 product and project winners, that showcase the breadth and diversity of the country's design traditions and values, such as the art of living, creativity, and sustainable innovation.
"French spirit is based on rigor and critical thinking. We value quality, truth, and creativity, a both intoxicating and positive combination. How can French design be exported to the world?" Philippe Starck, guest of honor at the festival, notes in a statement. "Two parameters should be respected: that designers, authors and creators remember their social, humanist and ecological role and that they forget the ultra-fast cycle of fashion. Today, we must return to the true values of a profession, provide a real service. We are in an extremely good position because of what we are, but also because of what we can become if we make a little effort," he continues.
The jury, led by president Hervé Lemoine, director of Mobilier National, includes international experts such as Deyan Sudjic, director emeritus of the Design Museum in London, Jennifer Flay, creative director of FIAC, Paris, Leila Anna Wahba, director and head curator of the Architecture + Design Museum, Los Angeles, Dakota Jackson, designer and founder of House of Dakota Jackson, New York, and Miryon Ko, arts and culture director of Cartier, Japan. This year's digital edition, supported by president Emmanuel Macron, features exclusive videos and an interactive Le French Design World Map enabling viewers to measure the place and impact of French design on a global scale. For a full list of winners go here.