Top 10 Moments at Austin Hospitality Giants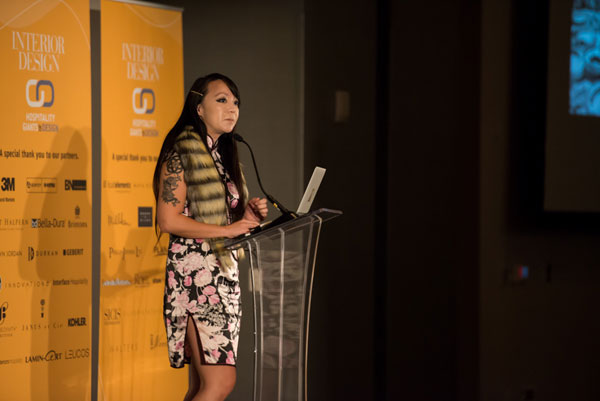 Candy Chang, TED senior fellow.
A Top Ten list of unexpected moments, interesting facts and just fun stuff from our recent Hospitality Giants Conference in Austin, Texas.
10. Yes, BBQ does taste better in Texas as we found out when we dined at Lamberts . (Ribs, anyone?)
9. Don't know about you but I'm dying to stay in a Tepee at El Cosmico outside of Marfa . Hey, the fact that it's Liz Lambert (@thelizlambert) of Bunkhouse's favorite of all her "hotels" carries no weight at all. (Yeah, right. I mean how could you not admire a woman who, on the spur of the moment, bought a rundown motel filled with transients, went door to door collecting rent and eventually had the grit to turn it into one of Austin's leading attractions: Hotel San Jose .)
8. "Essentialism" when it comes right down to it means you can tell your boss no and (maybe) even get away with it. (THIS founder Greg McKeown gave us a few tips.)
7. Getting a behind-the-scenes tour at Austin City Limits at W Austin was pretty cool. But the best part? Standing on the stage where the likes of Steve Earle (@SteveEarle), Lucinda Williams (@HappyWoman9) and Elvis Costello (@ElvisCostello) have performed.
6. In the space of three to four Austin blocks are three very different, very unique hotels and each makes you feel like you're in a different city… even country: Kimber Modern , Hotel Saint Cecilia , Hotel San Jose .
5. The fact that shocked the Hospitality audience the most? That the age group that takes the most business trips is not the over 30 crowd, not even the over 40 crowd. It is the 18-30 year olds! (Maybe not so shocking was also discovering that millennials aren't into loyalty programs… they just want what they want, when they want it. Hey, but there's hope for this group. See #1. )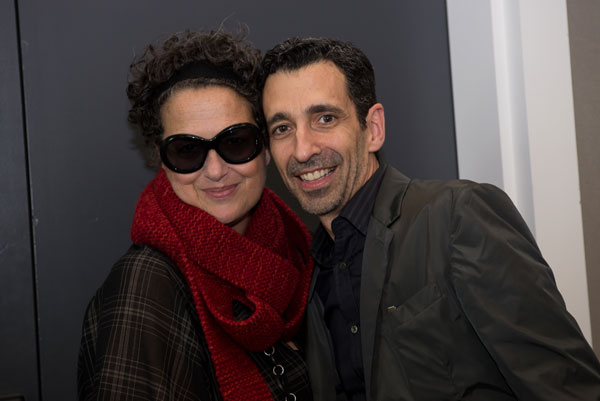 4. A big thanks to Tim and Kim Dowling for opening up their wonderful house for our private dinner on Sunday. Surprisingly, most comments were not about the amazing layout, the unexpected art or the enticing poolhouse. No, they were more like "Where did they put the kids' stuff?" "They have kids…never would know it looking at these rooms." I mean two small kids = lots of clutter. No wonder they didn't want us opening the closets.
3. Gensler 's Carlos Martinez likes to knit and he's not shy about it. In fact, he gave Interior Design 's Cindy Allen a scarf at the Giants Hospitality conference (photo at left).
2. The store designers couldn't get enough of… with many making plans to return there for a holiday shopping spree? Uncommon Objects .
1. You know, it doesn't take a village…it takes one person. And that person is artist and TED senior fellow Candy Chang who, with minimal resources, decided to change the world… one public space, one local community at a time. Building community, making people feel part of something… now that's earth shattering and brought more than one person to tears during her presentation.