10 Top Designer Launches From Copenhagen's 3daysofdesign
Copenhagen welcomed design-minded visitors in early June for the 10th anniversary of the city's 3daysofdesign fair. Spread across 13 design districts and touting the theme "Where Would We Be Without You?", the annual festival in Denmark could be explored by foot, metro, car, or bicycle—the latter the locals' preference. Top designers produced work with a focus on human-centric ideas, craftsmanship, natural materials, and sustainable solutions, such as furniture, lighting, and accessory launches by some of today's greatest design talents.
The Spanish artist and designer created a capsule tabletop collection set to launch in late summer and dubbed Momento consisting of a polished or lacquered stainless steel (no-spill!) pitcher plus two vase forms and a colorful candlestick holder produced in Portugal. Hayon also invented a limited-edition of his Formikami JH5 lantern light decorated with his painterly patterns for the occasion. Mark your calendar for the August launch!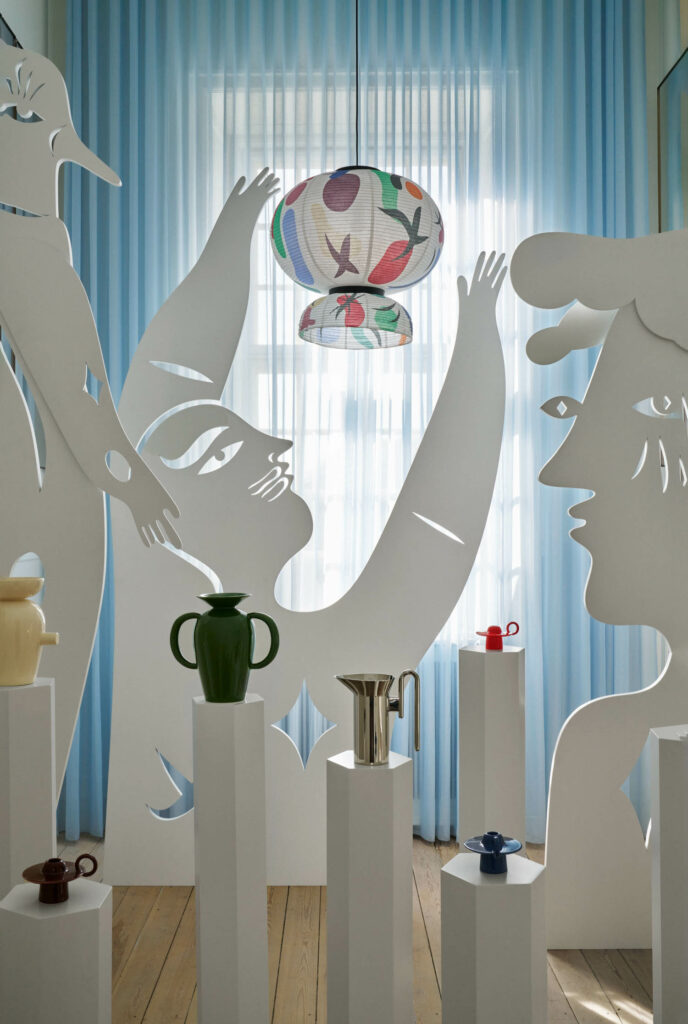 The Gomo lounge collection by the Portuguese-born, Copenhagen-based designer includes the upholstered chair with curved lines and conical base for the family-owned Danish brand founded in 1911.
Noah for Gubi
Mathias Steen Rasmussen's MR01 outdoor lounge chair is reimagined by New York-based fashion brand Noah's founders Estelle Bailey-Babenzien and Brendon Babenzien in fresh colorways for the high-performance polyester rope: sporty yellow, royal blue, classic navy, and neutral gray, all coastal classics.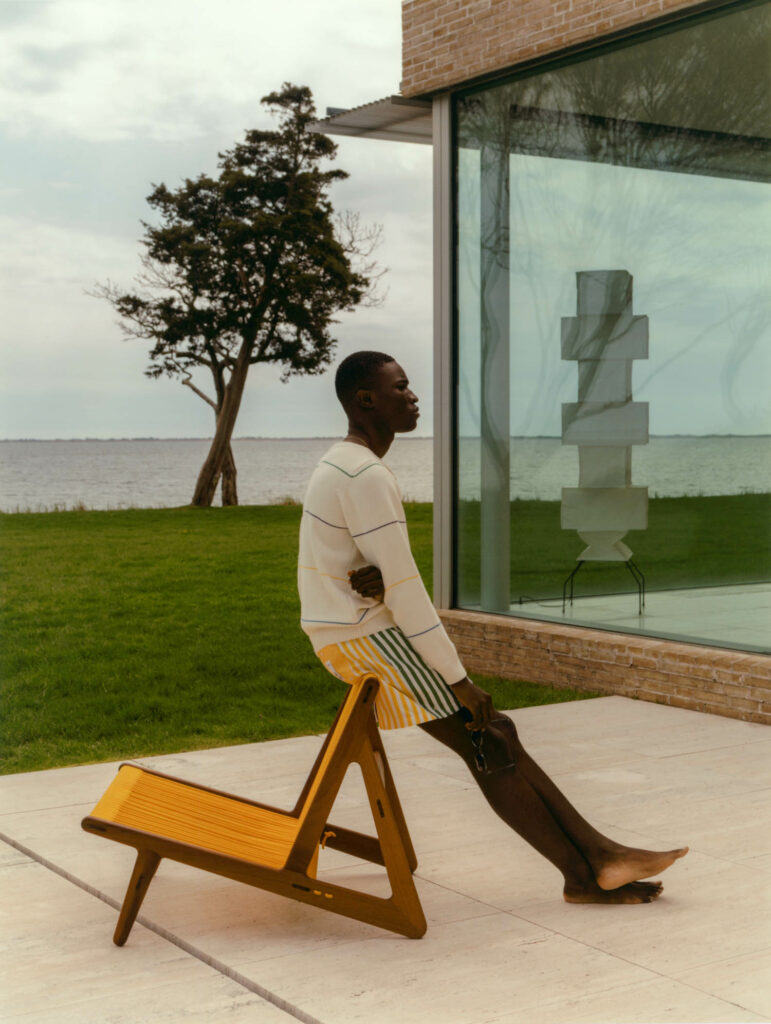 OEO Studio for Mater
Copenhagen-based OEO Studio launched their organically-formed Lily tables and Compound lounge and dining chairs in proprietary Matek material manufactured by the company known for turning waste material into furniture.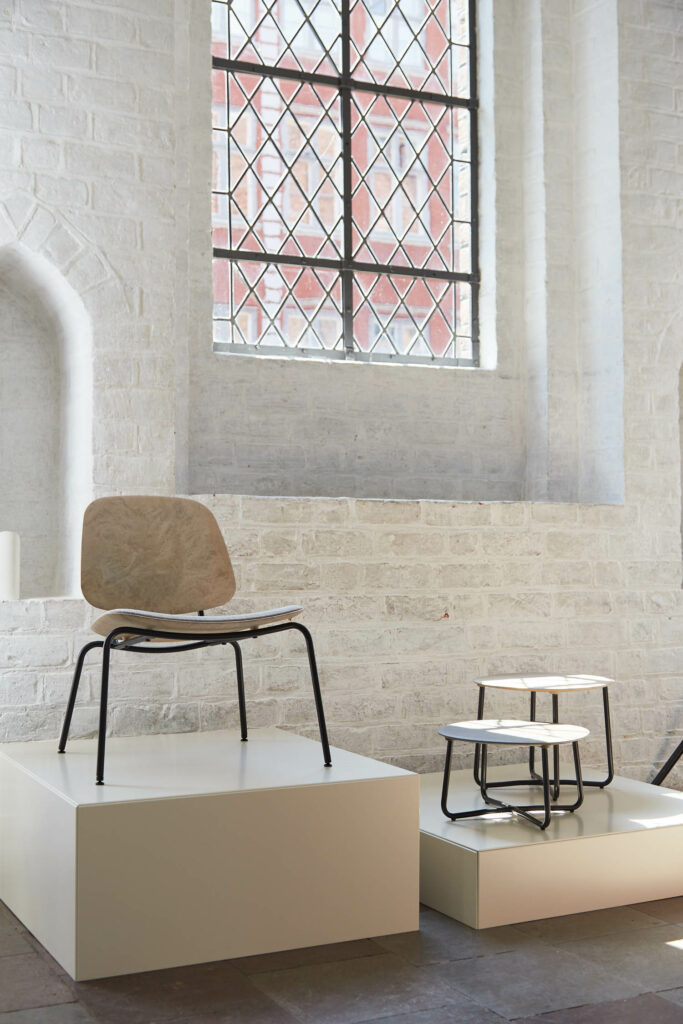 Stockholm-based manufacturer Massproductions' Gridlock wall-mounted shelving system in FSC-certified ash wood is easy to assemble and comes in two depths plus a desk component, all available in three finishes: natural, white, and black-stained ash. Standard options are available plus the brand's online configurator allow for customization.
GamFratesi for Koyori
The local design studio consisting of Stine Gam and Enrico Fratesi presented their built-to-last Miau table made by the Japanese brand founded in 2022 using precision joinery techniques. The designers' complex Edaha chairs comprised mainly of curved surfaces presented a technical challenge to the maker (requiring nearly 20 prototypes) and are now also available.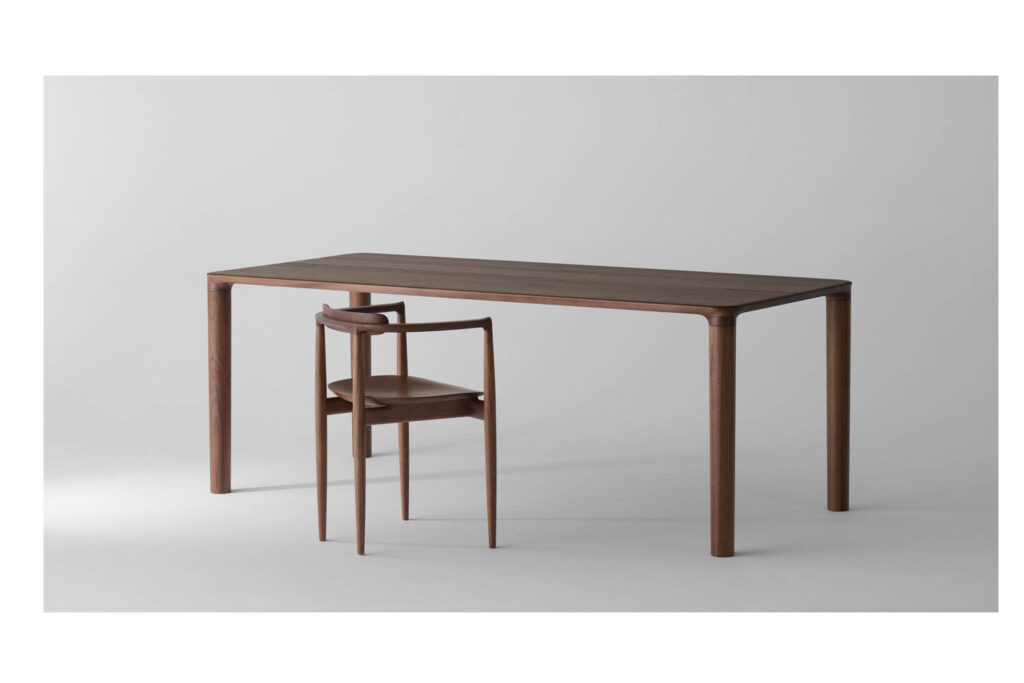 Inga Sempé for Kvadrat
The French designer known for work with a light touch produced the Multiply residential curtain collection for the Danish brand, its patterns of fine lines, grids, and prismatic layerings based on the designer's own hand sketches.
Muller Van Severen for Hay
Playfully scalloped mirrors and a serving cart join the Belgian designers' Arcs collection, available in colorways like red, green, and subdued white. The collection previewed during 3daysofdesign and launches in stores and online in fall 2023.
The Penumbra centerpiece—crafted in the heritage brand's signature silver and designed by the renowned Danish architect known for sophisticated lines and modern materials—offered eye-catching accessorizing for interiors, its surface hand-hammered upwards of 3,000 times over four months until perfectly finished.

Collectible design gallery-cum-flower shop Tableau, the Finnish design brand founded in 2021 and known for championing pine, presented new lights and a perch. Attractive fixtures by Hans-Agne Jakobsson included the 1004 Hans wall light and 1005 Hans ceiling light. Frederik Paulsen designed an understated tripod seat called the 001 Stool. "I wanted to create a piece that was small and light and would be used as a seat, rather than an undefined piece of furniture," said Paulsen. The work was shown alongside functional art curated by Tableau founder Julius Værnes Iversen.