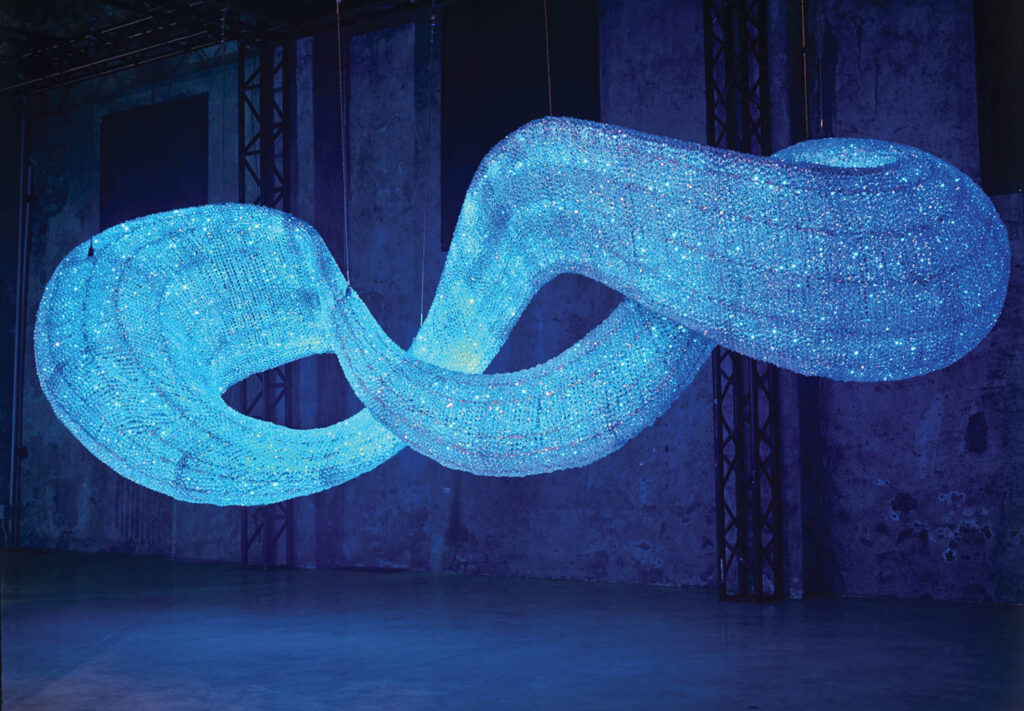 Yves Béhar: 2022 Interior Design Hall of Fame Inductee
Yves Béhar is a global citizen. Born in Lausanne, Switzerland, he decided, at age 14, to "jump into the adventure of industrial design," Béhar recalls. It began with studies at the Art Center College of Design's satellite campus in Vevey, about 20 minutes from his family home. He then came to the U.S. to finish up at the school's primary campus in Pasadena, California. "I could also take film and photography classes there, and that led me to discover that design is essentially a wide range of practices." Next came San Francisco. "It was one big, innovative center where people were thinking about the future and welcomed a 22 year old. It was empowering."
The Evolution of Yves Béhar's Career
In 1999, Béhar founded Fuseproject, the studio's name alluding to "bringing together various disciplines in support of the big idea," he explains. In the world according to Yves, design should be all-encompassing, "and not so specialized." It entails a humanistic vision knowing no borders. His projects do good for people everywhere.
Launched in 2007, One Laptop Per Child, for instance, has provided more than 3 million free XO tablet educational devices to children around the world, including poverty-stricken Afghanistan and Cambodia. See Better to Learn has distributed some 6 million eyeglasses to school children in Mexico. "A designer's role," Béhar continues, "is to be really close to people, understand the idiosyncrasies of modern life, and be the glue among parties"—the tech, science, and entrepreneurial interests inevitably and inextricably tied to his creations. These run the gamut from furnishings—highlights include the Sayl chair, inspired by suspension bridges, and the Public Office Landscape, both for Herman Miller—to consumer products, interiors, branding, robotics, and new-build construction. "The best thing we can do is to make people feel smart and adapt to change." That is his basis for conceiving products people never dreamed of existing but soon discover they cannot live without. That is truly Béhar's superpower.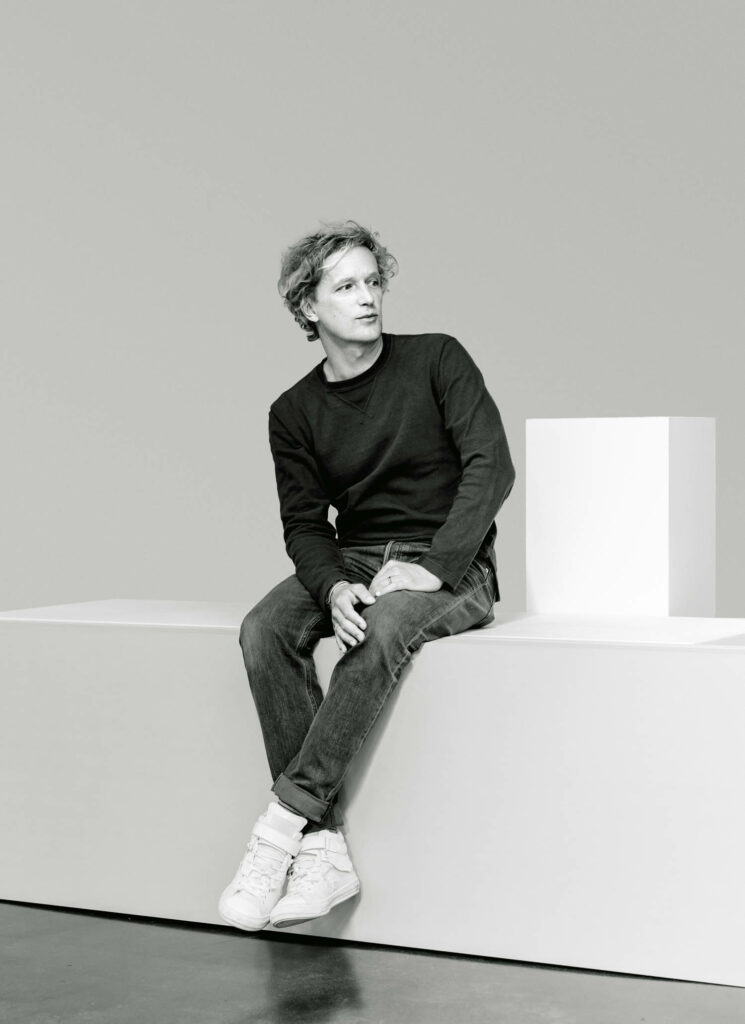 One such product is the game-changing Soda­Stream, launched in 2011. In addition to allowing users to carbonate their own water at home with an appliance handsome enough to keep out on the kitchen counter, it reflects Béhar's focus on sustainability, reducing packaging as well as the carbon footprint of transporting carbonated water thousands of miles. More recent projects in that eco-minded vein include the Ocean Cleanup sunglasses he designed for Safilo made of plastic collected from the Pacific and the Vine 3D Wood collection of bowls and platters for Forust crafted from wood waste. Currently, his team is exploring branding and sustainable packaging for a plant-based fish product.
On the technology front, there's the Snoo bassinet, introduced in 2016. Developed with renowned ped­iatrician and author Harvey Karp, the smart baby sleeper soothes not only fretting infants but also anxious and oft exhausted parents. The Snoo is prescribed for clinical care, too, currently in some 100 NICUs across the country.
Béhar was prescient with Forme-Life, the home fitness unit that blends hardware and software in an elegant mirror, initiated just before the pandemic hit. When COVID did come, Fuseproject took a deeper dive into the medical arena. The result, Vox, is "a low-cost, fast-assembly ventilator that's easy to use," Béhar says. Further, he and his studio partnered with California governor Gavin Newsom in creating the state's vaccination campaign, "Immunity Together," which was translated into five languages.
Béhar Explores the Depths of the Sea Through Design
Speaking of deep dives, Fuseproject is doing so with Proteus, a 4,000-square-foot underwater research lab and habitat in development off the coast of Curaçao, a UNESCO World Heritage site. Accommodating up to 12 people and conceived with renowned ocean explorer and conservationist Fabien Cousteau as the aquatic version of the International Space Station, the hybrid live-lab environment addresses the isolation common among scientists removed from terra firma. That's where Canopy, another workplace project, exists. Cofounded in 2016 with Amir Mortazavi and Steve Mohebi in San Francisco's Pacific Heights neighborhood, the coworking space was a pioneer in offering a large, heated terrace, allowing members to work outside on large sofas or at communal tables year-round—there's that prescience again. There are four so far throughout the city with a fifth underway, and the project marks another foray into interiors for Béhar. "They are an expression," he says. "What does the place communicate and stand for?"
Entrepreneurship is another word in Béhar's design vocabulary. Over the past 18 years, Fuseproject has partnered with 200 cutting-edge companies—Issey Miyake, Landscape Forms, Mission Motors, Samsung, and Swarovski among them—and cofounded another four under the aegis of Design Venture. The latter includes August, the revolutionary smart lock allowing keyless home access—more than 5 billion sold testify to its success.
Expansion is on the brain, too. In November, Fuseproject opened a branch in Lisbon, Portugal, bringing its combined U.S. and international staff to 65, who are focusing on such future endeavors as a transportation system, electric cars for start-ups, and a solar-powered boat. Speaking of the future, one can't help but wonder if Béhar's progeny, aged 6, 8, 12, and 15, have inherited his design DNA. "It is such a part of their lives, it's just there." That's lucky for us.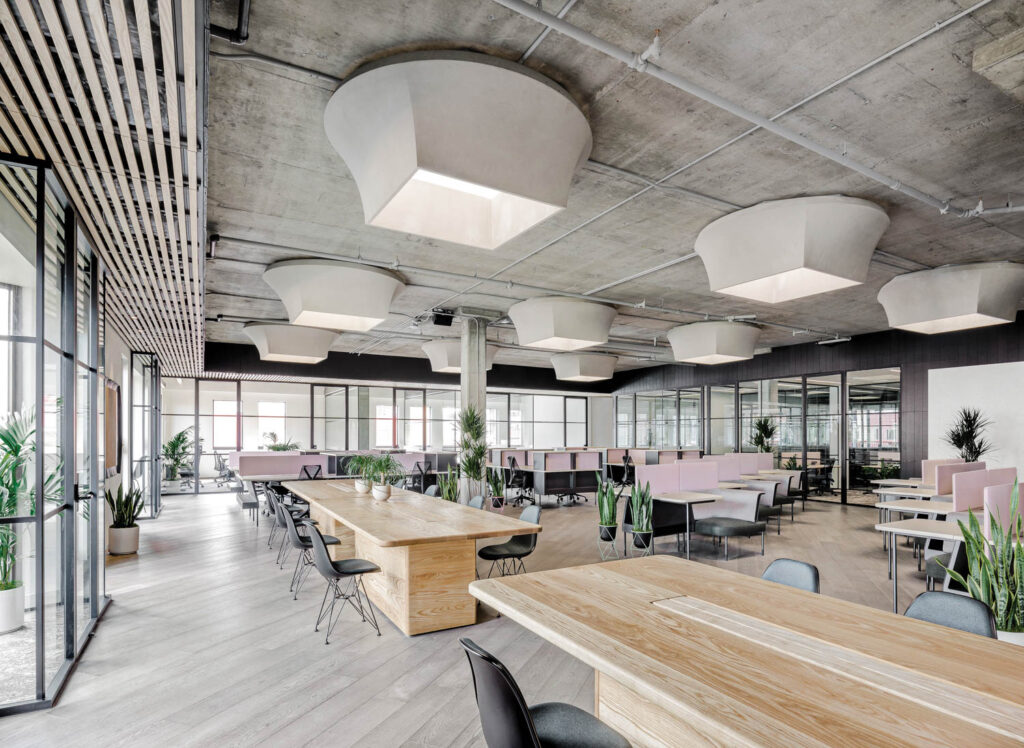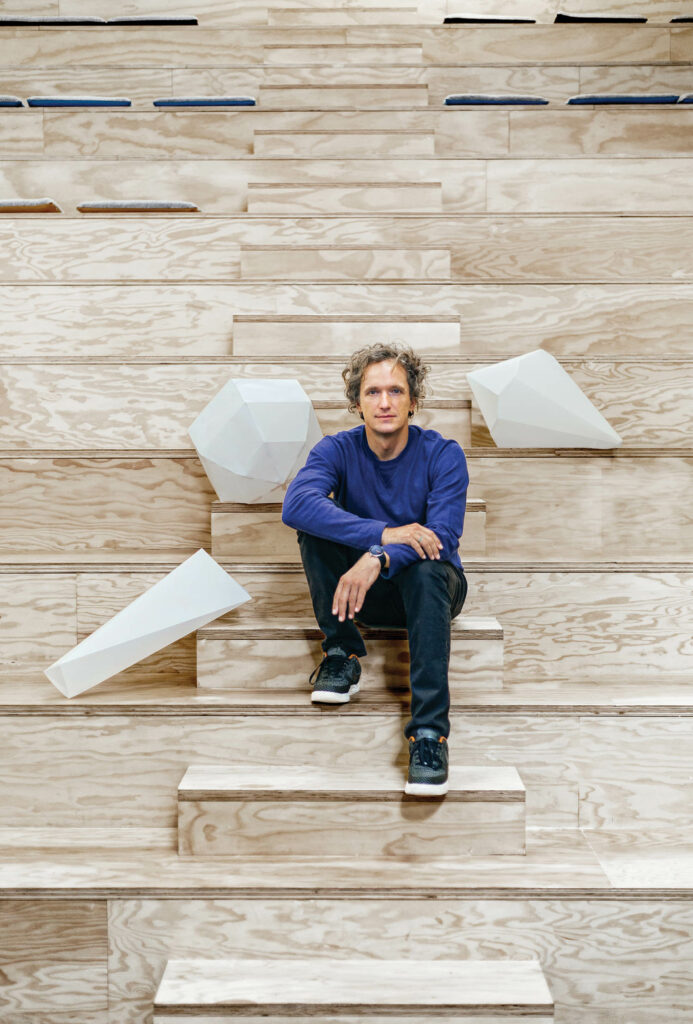 A Closer Look at Designs from Fuseproject