6 Elements to Build the Ideal Workspace
Can you hack it? These work elements let the user take control of their space.
1. Cubed wireframe system with integrated height-adjustable table, retractable monitor, and open and closed storage by DFM.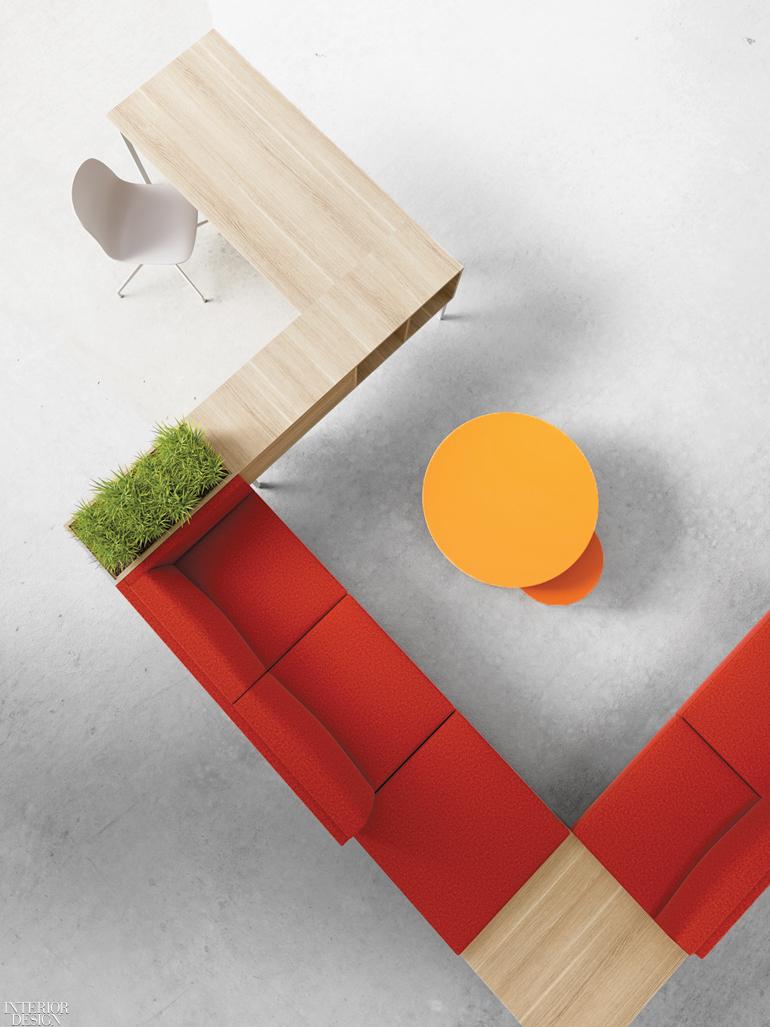 2. Jay Koback and Ehren Gaag's Free Address co- working tables and modular lounges, offered as building blocks, in wood, metal, and fabric by Stylex.
3. Framery 2Q meeting pod in birch plywood, felt, steel, aluminum, and glass with custom L-shape sofa by Framery.
4. NCW customizable desking in blue laminate,
steel, and rattan with concealed cable storage by Reddie.
5. Gensler's Atelier integrated worksurface, bookcase, and storage system with removable pinboard in steel, MDF, laminate, and linoleum by Fantoni.
6. IDA Design and Rainlight's Rise modular seating collection with foam-cushion steel and plywood frame by Allsteel.