8 Jewel-Toned Flooring Products
These 8 flooring products with sultry, jewel-toned hues set the tone.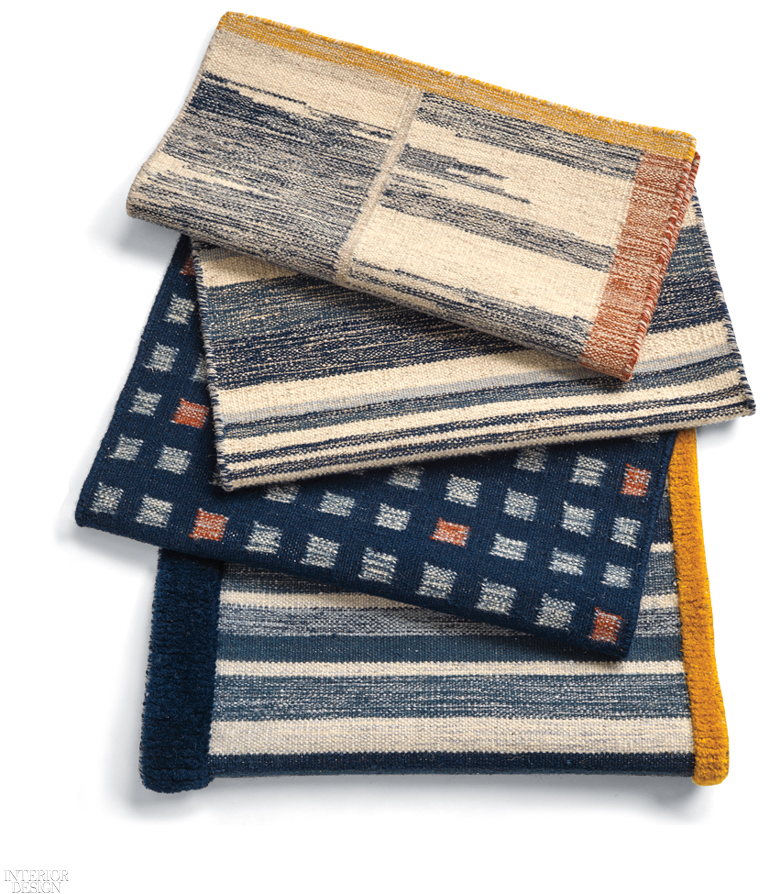 Retreat collection kilims handwoven of New Zealand wool, undyed Tibetan wool, and nettle in Tivoli, Rhinebeck, Troy, and Leeds by Crosby Street Studios.
Salt & Pepper handwoven New Zealand wool rugs in Sandelwood and Figue
by Reuber Henning.
Irene Infantes's Menta rug in New Zealand wool by Bhadohi Art Gallery
through Pepe Cobo.
Segment rug in viscose and wool by Jaipur Living.
Atlas Hexa porcelain tiles by Bestile.
Ayla bamboo silk, Lurex, and wool hand-knotted rug in garnet by Stark.
Bonifate wool rug by Surya.
Mark rug in New Zealand wool customized by Sight Unseen with the Rug Designer tool by Kasthall.
Read more: 7 Blue Flooring Products