8 Soothing Lighting Designs
The organic forms and pale hues of these lights foster peace of mind.
1. Aleksandar Lazic's Reverse table lamp with travertine base and bronzed-aluminum shade by Menu.
2. 21 pendant made of porcelain sheet draped over a sandblasted borosilicate glass diffuser by Bocci through DDC.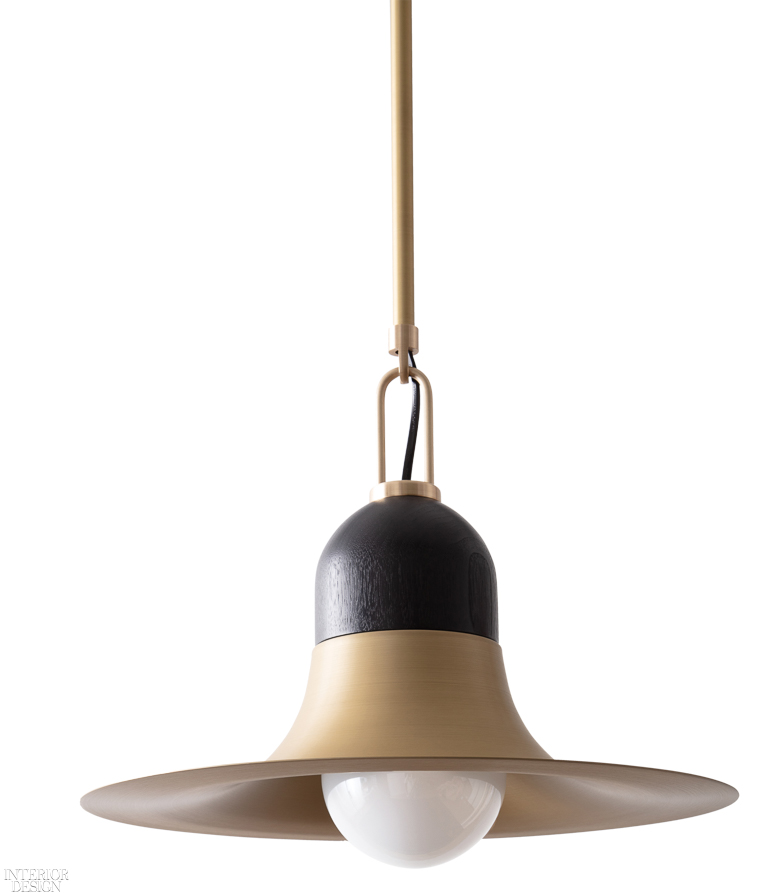 3. Pommer pendant in anodized brushed brass and ebonized walnut by Matthew Fairbank Design.
4. Loop Single sconce in antiqued brass with white cased-glass diffuser by Boyd Lighting Company.
5. Eros sconce in patinated steel and alabaster by Fuse Lighting.
6. Pierced sconce with cut maple shade and blackened-steel frame by LP Runyon.
7. Twin 2.0 sconce/ceiling light in White Palette with handblown Czech-glass diffusers and brass canopy by SkLO.
8. Dimple cast-glass LED sconces in white, frosted, amber, and smoke by Rich Brilliant Willing.