8 Stylish Home Furnishings and Accents Made in New York
Out with the old and in with the new—these stylish home furnishings and accents made in New York double as conversation starters, from a mirror that looks like an open window to an LED-lit botanical-shaped fixture.
Explore New York-made product designs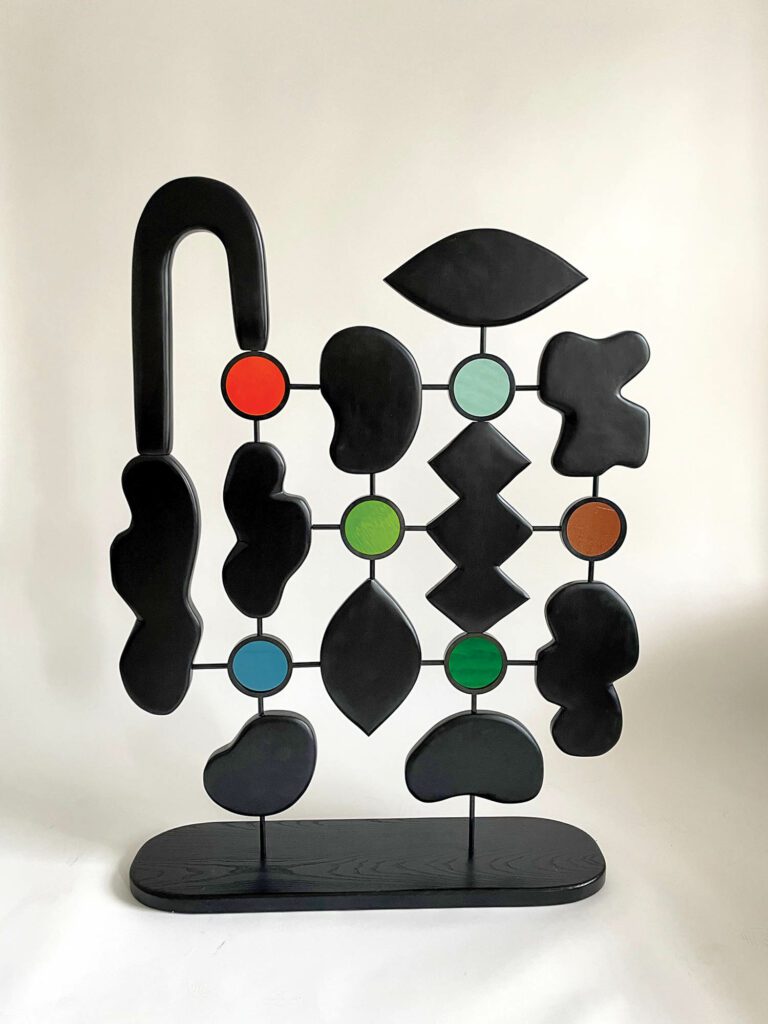 The recent RISD grad and current Brooklynite debuts a screen of hand-carved ash and steel with stained-glass inlays inspired by the windows and cast-iron gates of Cathédrale Sainte-Croix d'Orléans.
Blind by Danny Giannella, Jeffrey Renz, and Tammer Hijazi of Bower Studios
Available with colored or clear glass, this multipaned mirror by the Greenpoint-based trio gives the optical illusion of gazing through an open window partially obscured by blinds.
Hew by Pat Kim for DWR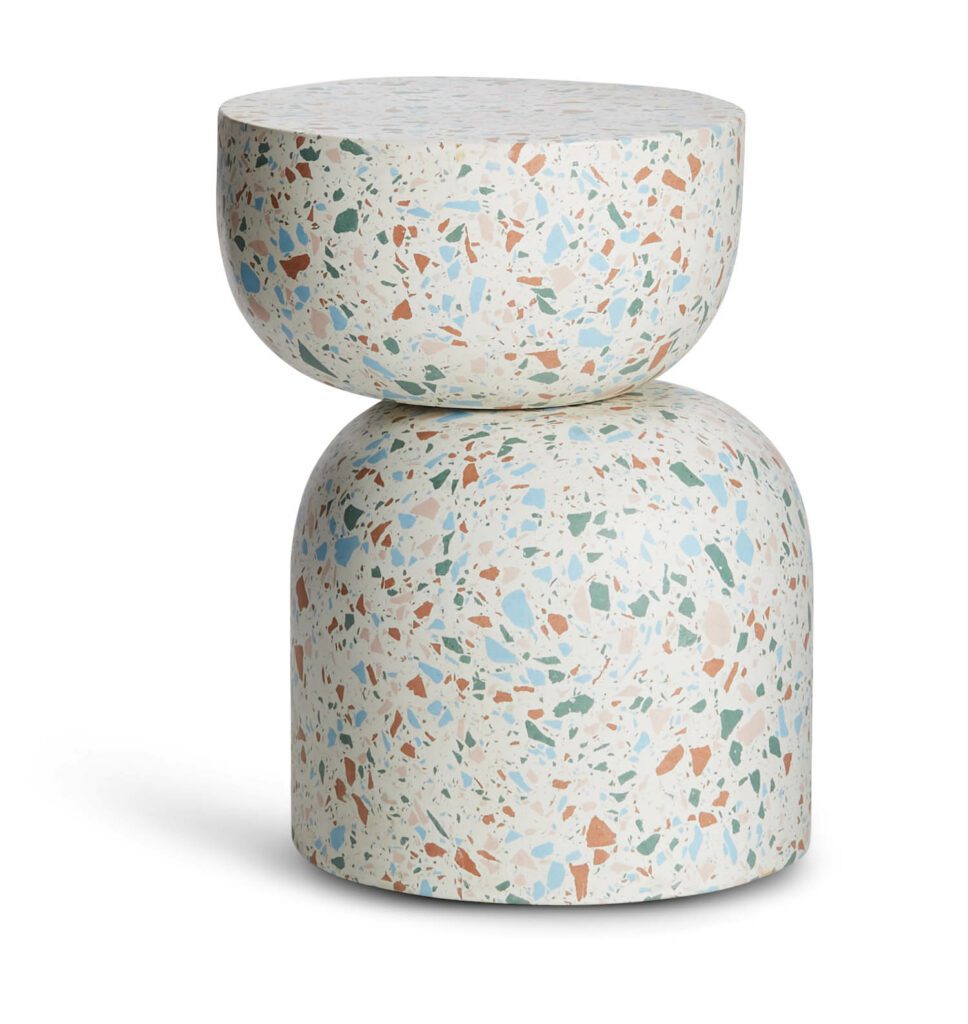 Could Red Hook be Brooklyn's center of design? Possibly. Witness the Van Dyke Street–based designer's off-kilter side table—a DWR exclusive and best-seller—that now comes in terrazzo.
Drum by Mark and Maggie de la Vega of De La Vega Designs
Congratulations are in order: One of a slew of new pieces from another Red Hook studio, this side table, available in an array of translucent cast acrylics including Amber, celebrates the duo's 10th anniversary.
Nana Lure by Jean and Oliver Pelle for Pelle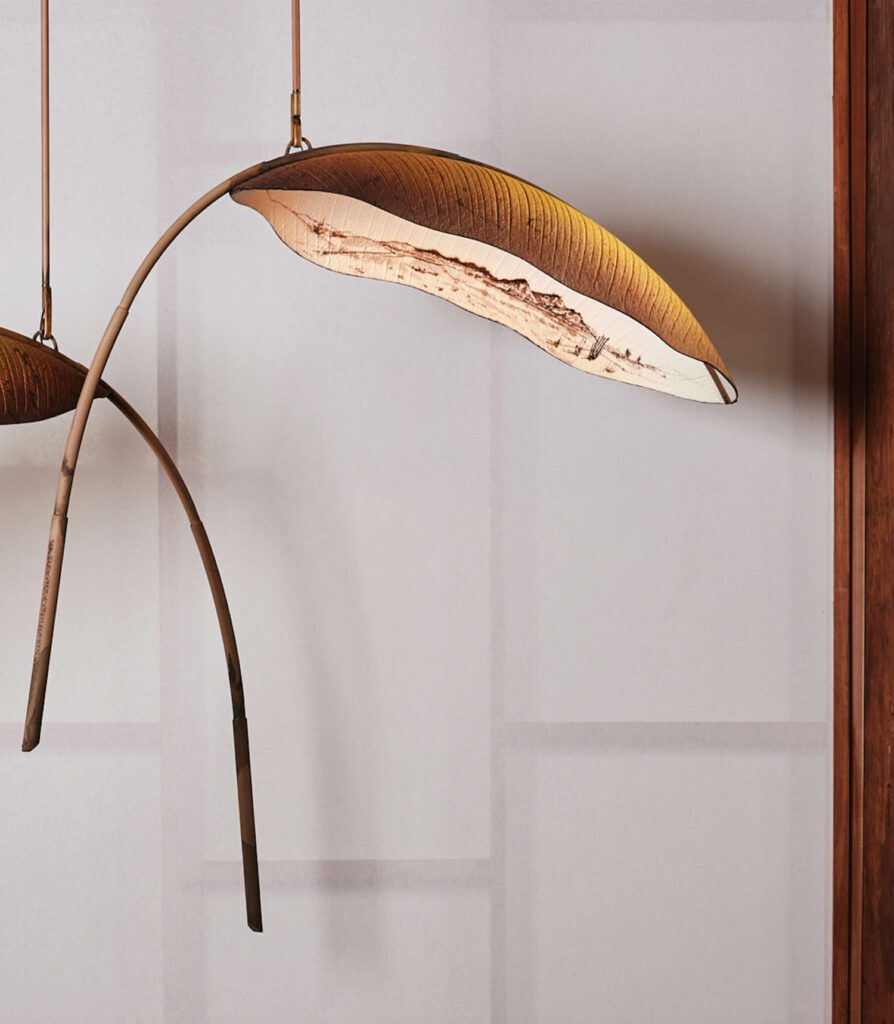 Cast-cotton paper, leather, and patinated steel, sculpted and hand-painted in the couple's Brooklyn studio, form an LED-lit botanical illustration of a banana leaf come to life as a pendant fixture.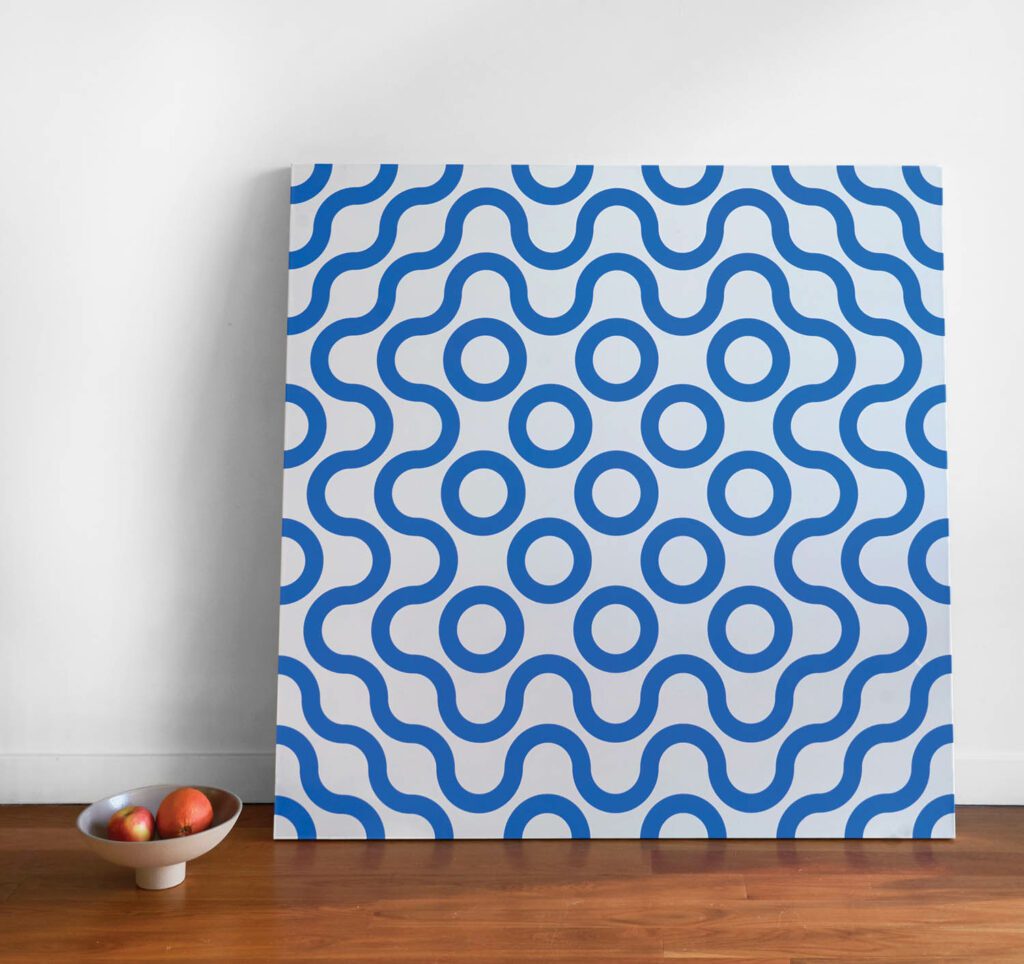 Limited-edition silk-screened canvases, 4 feet wide and up to 67 inches tall, mark the Williamsburg-based textile designer's fine art debut exploring tessellation, color theory, and more.
Boden by David Weeks for Roll & Hill
The collaboration between the Brooklyn design studio and the Manhattan maker-manufacturer yields a brushed-brass table lamp with a refined aluminum shade that rotates a useful 330 degrees.
Vol de Nuit by Gordon Harrison Hull for Eskayel
Wallpaper or linen fabric in five colorways, including Multi, showcase the New York–based creative director's "lo-fi magic" artwork featuring a mélange of characters, places, and text.