9 Bold and Graphic Fabrics and Wallcoverings
Color and pattern make bold moves in these nine fabrics and wallcoverings.
1. Caribbean Spice semi-aniline leather in Sugarcane,
Doubloon, Daiquiri, Cool Breeze, and Dragonfly by Jamie Stern Furniture, Carpet & Leather.
2. Suzanne Tick's Ample polyester-cotton blend in
Equilibrium, Quark, Sunburst, Radar, and Conductor
by Luum Textiles.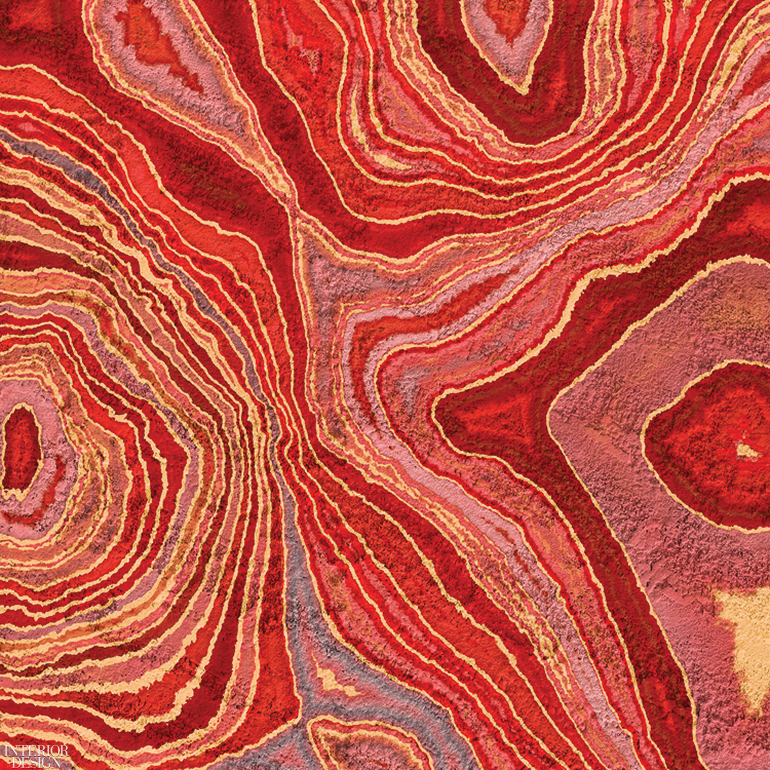 3. Pangea vetrite glass slab by Sicis.
4. Color Stories custom blankets, throws, and pillows
in polypropylene by Studio Twist.
5. Regents Street wall covering with nonwoven backing
in black/white by Holly Hunt.
6. Atmosphere 2020 Collection of linen, viscose, cotton, polyester, acrylic, and polyamide upholstery and drapery fabrics and wall coverings by Jane Churchill Design Studio through Cowtan & Tout.
7. Bernd Benninghoff's Hive 3 acoustic wall tile in wool
felt with Akustika 10 PET substrate by FilzFelt.
8. Jim Isermann's Hedge Solstice 8-inch cement tile by Tesselle.
9. Issimo semi-aniline upholstery leather with Crypton
protection by Cortina Leathers.