9 Light Fixtures that Radiate Joie de Vivre
Nine shapely and colorful lighting
fixtures with joie de vivre.
1. Gigi table lamp in ombré blown glass in Red
by D'Armes.
2. Zanellato/Bortotto's 20- or 28-inch Lanterne
in blown glass and woven leather in Pistachio or Red Berry by Louis Vuitton Objets Nomades.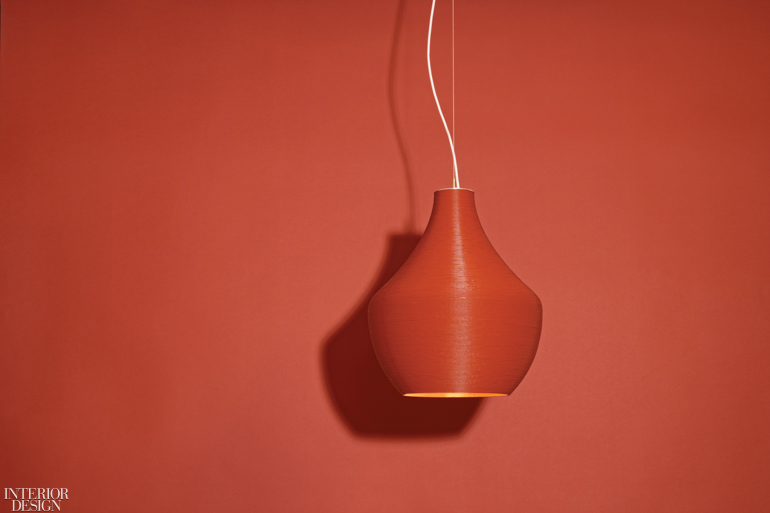 3. Coil Naturals pendant fixture in 3-D printed
recycled plastic waste in Red Clay by Lightart.
4. Gianluca Peluffo & Partners's Lady Galala tricolor pendant fixture in painted aluminum and methacrylate by Martinelli Luce.
5. Brutos's Papilio pendant fixture in Murano glass and iron powder-coated Forest Green by Masiero.
6. Pierre Cabrera's Tulip pendant fixtures in acrylic and leather by Hi-Macs.
7. David Kitts's Libra 10-light pendant fixture
in steel and glass by Hubbardton Forge.
8. Palm task lamp in 3D printed plant polymer
in Sunrise by Gantri.
9. Intervals recessed fixed downlights in cold-forged aluminum by Sonneman—A Way of Light.