Australian Designer Ross Gardam Collaborates with Artedomus on a Brutalist Lamp
With a mechanical engineer father who had metal and wood workshops at home, Ross Gardam grew up outside Melbourne, Australia, with small-scale manufacturing all around him.
"We were always making things," says Gardam, who, as a teenager, crafted tables with tools passed down from his carpenter grandfather.
Given that background, it's no surprise that Gardam went on to study industrial design at the nearby Monash University. After graduation, he worked in interior design firms there and in London. But his true passion ultimately prevailed, and he founded his eponymous studio in 2007, focusing on Australian-made lighting and furniture.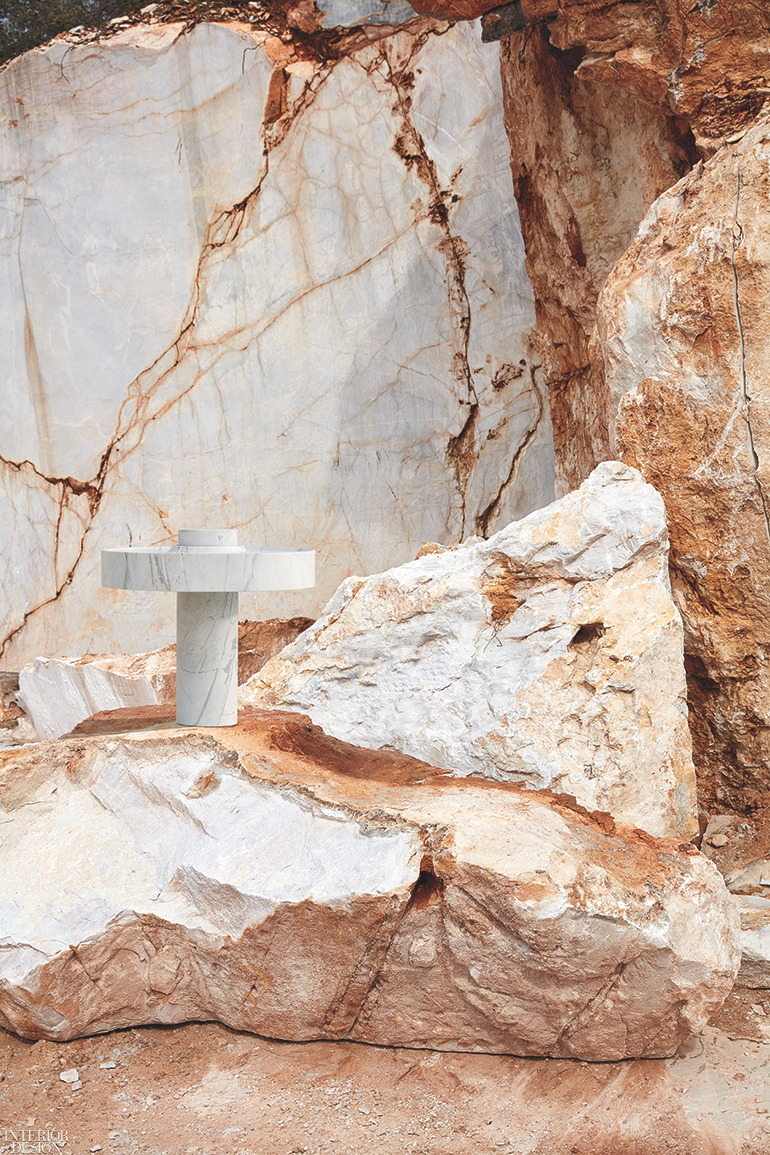 "Materials drive our projects," Gardam explains. The Hemera table lamp, for example, was born out of a super-veined marble sourced in Greece. The light is now part of a multi-designer collection called New Volumes produced by Sydney-based manufacturer Artedomus. The material changes to delicate fluted glass for the Nebulae pendant fixture, its anodized aluminum armature—and the Hemera's fittings—made in Melbourne. "All our products are informed by place, drawing upon local materials and manufacturing techniques," Gardam explains.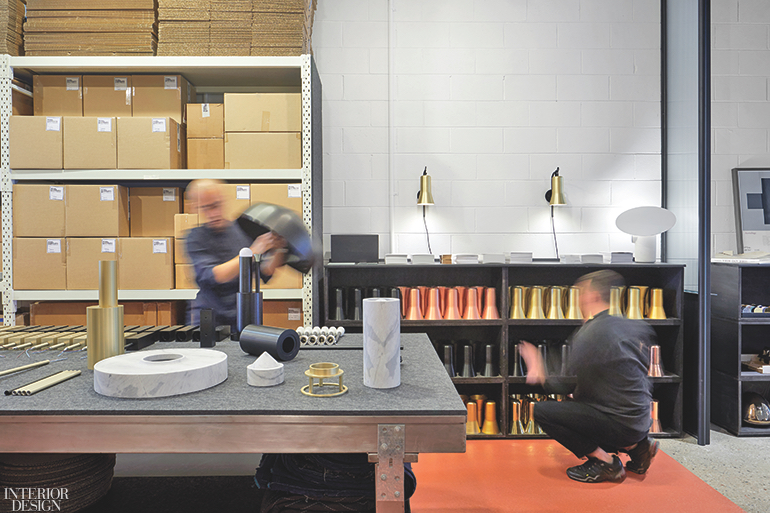 Speaking of local, his studio in the Melbourne suburb of Brunswick was designed in collaboration with area firm MRTN Architects. Sited there partly for the neighborhood's industrial past, the workshop is where pieces are assembled, finished, checked, and packaged. As an added bonus, there's an alley out back that doubles as a basket­ball court or cricket pitch for Gardam and his eight employees. Genius, as they say, is 1 percent inspiration, 99 percent perspiration.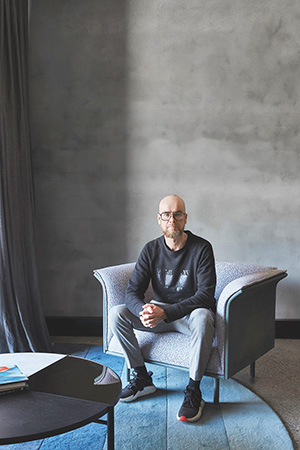 Ross Gardam: A few of his favorite things
Melbourne restaurant: Attica for its local ingredients.
Artist: The attention to detail of painter Patricia Piccinini.
Recent day trip: TarraWarra Museum of Art for its contemporary works, plus it's just an hour from my studio.
Auditory inspiration: The punk rock of Amyl and the Sniffers—I just went to their concert.
Australian export: Singer-songwriter Nick Cave for his constant presence in our lives.
Insta-must: Photographer Benjamin Thomas's color and context @___benthomas.
> See more from the February 2018 issue of Interior Design.